There are so many fun things to do in Philadelphia. From exploring the city's rich history to relaxing in the parks, eating your way through the neighborhoods, and checking out the world-class museums, there's enough here to make you want to visit Philly again and again.
Here's a look at some of the top Philadelphia attractions and unique things to see and do in the city.
Things to do in Philadelphia
Elfreth's Alley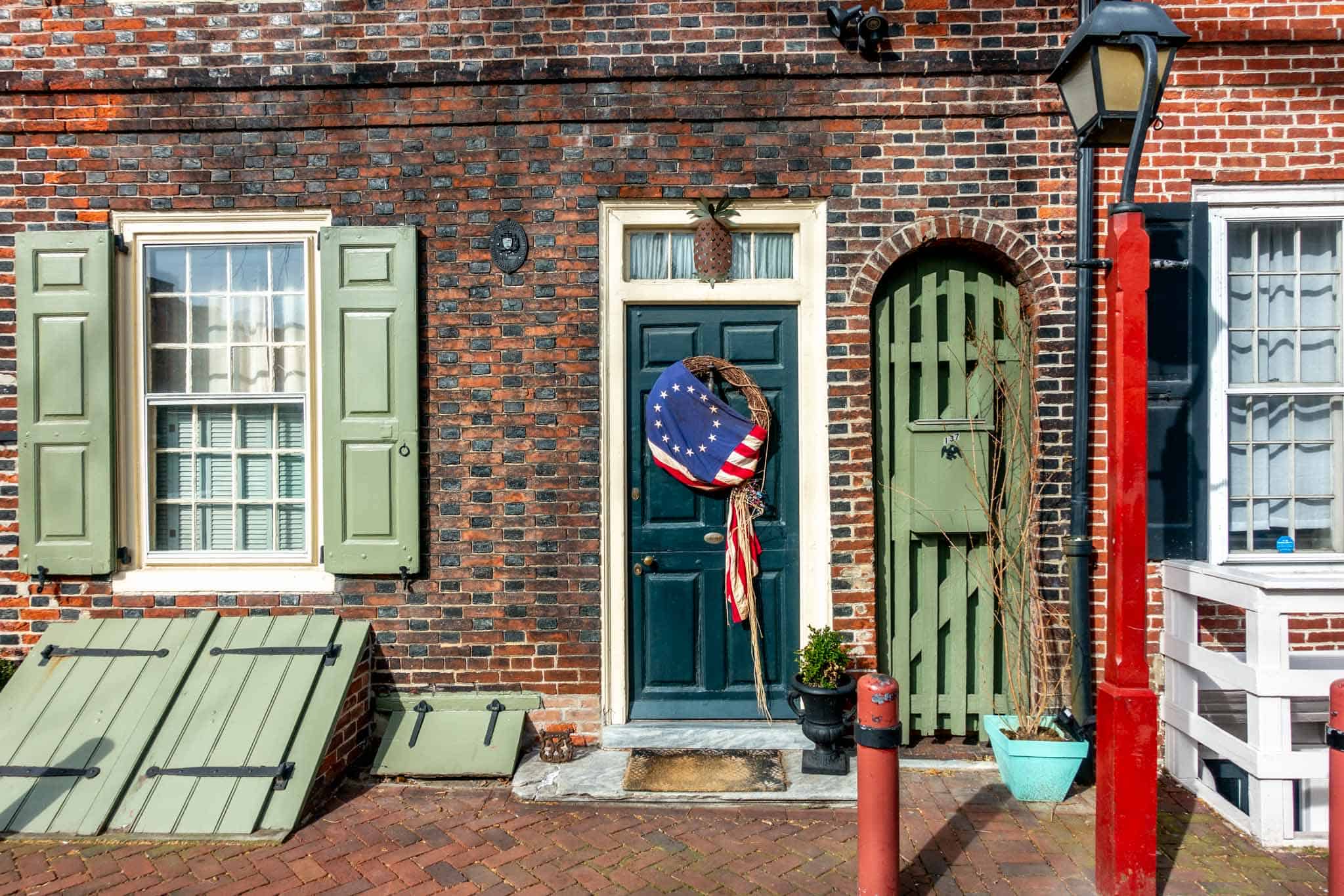 Elfreth's Alley is one of the most colorful places to visit in Philadelphia. Even though it's only one block long, we always find ourselves wandering up and down multiple times looking at its decorations and brightly painted doors.
The oldest residential street in the US, Elfreth's Alley is still an active neighborhood. The 32 houses here now were built between 1728 and 1836. When you visit, stop by the museum that occupies 124-126. It's been restored to its Colonial-era appearance and exhibits there tell the history of the street and the tradesmen who lived here when it was first built.
Spruce Street Harbor Park
With colorful hammocks, floating gardens, and lots of food options, Spruce Street Harbor Park is one of our favorite places to go in Phily in the spring and summer.
In the Marina at Penn's Landing, Spruce Street Harbor Park has floating gardens and nets that let you hang out above the Delaware River. Throw in some crab fries, local craft brews, and ice cream from Franklin Fountain, and you have the makings for a great time.
The seasonal park has great views along the river and is fun during the day. At night, thousands of LED lights brighten up the trees.
Franklin Fountain
A stop at Franklin Fountain is one of the most popular Philadelphia activities, no matter the season. On summer weekends, the line at its Old City location can stretch around the block. In the off season, the crowds let up a little, but they keep people coming through the door with seasonal ice cream and soda flavors.
At Franklin Fountain, the ice cream comes in over 2 dozen flavors, including vanilla bean, peanut butter, and rocky road. Many flavors have an historic or local tie, such as their apple butter ice cream that includes local apples and apple butter from a Pennsylvania company founded in 1892.
Shofuso Japanese House and Garden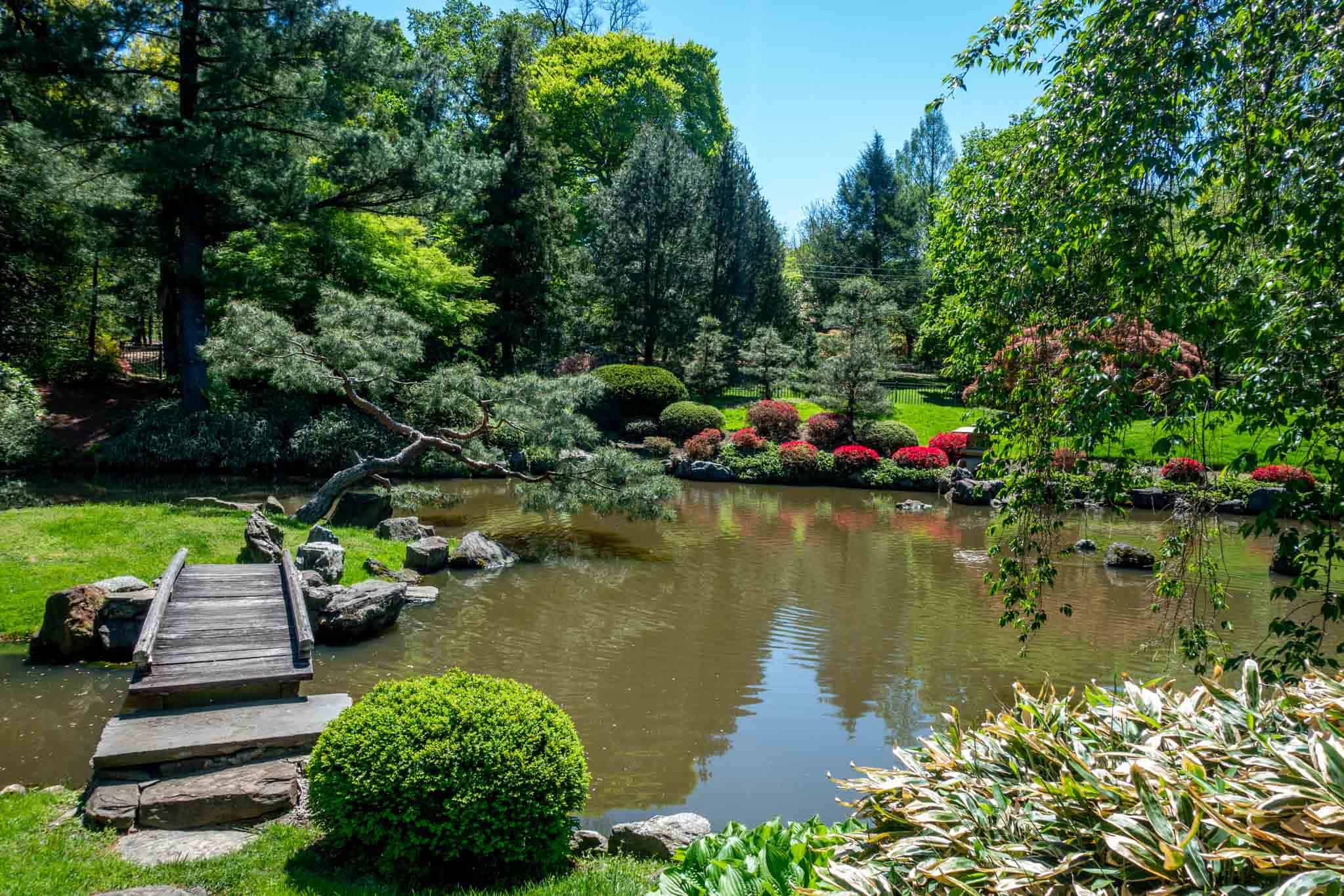 The Shofuso Japanese House and Garden is an oasis in Philadelphia. Just a few miles from Center City, the Japanese house, peaceful garden, and pond could not be a more relaxing place to spend time.
You can walk inside the traditional-style Japanese house and learn about homes in Japan—both their art and function—and how the Japanese live. When you've seen the inside, take time to explore the outside. The garden, koi pond, and 75-year-old weeping cherry tree are some of the prettiest things to see in Philadelphia.
Try a classic Philadelphia food
Most people visiting Philadelphia know that we're known for cheesesteaks and Tastykakes, but have you heard of the other classic Philadelphia foods?
There's DiNic's Roast Pork sandwich—an oven-roasted pork shoulder layered with provolone cheese and sautéed broccoli rabe—and the Schmitter from McNally's tavern, stacks of roast beef, grilled salami, cheese, tomato, and onion on a Kaiser roll. Also not to be missed are the fried chicken and donuts from Federal Donuts, water ice, Philly Soft Pretzels, and many more.
Rooftop bars
Everyone loves a good rooftop bar. Fortunately, Philadelphia has an excellent selection when it comes to great places to have a cocktail or beer with a view.
We love Assembly on the roof of the Logan Hotel overlooking Logan Circle and Continental Midtown, which has an indoor/outdoor bar that's open year-round. The Stratus Rooftop Lounge at the Kimpton Hotel Monaco is also a winner along with El Techo, also in Center City.
Street art of the Mural Arts program
Philadelphia is full of street art. There are places downtown where it feels like there is a mural nearly every other block. That's because we have the nation's largest public arts program—Mural Arts Philadelphia.
In its 35-year history, Mural Arts Philadelphia has created over 3000 murals around the city, and they add more than 60 public art projects each year. Check out their tours to dig into the city's street art culture.
World Cafe Live
World Cafe Live is one of the best places in Philadelphia for live music. With two listening venues and a restaurant and bar, it welcomes nationally known acts and up-and-comers. World Cafe Live is also home to WXPN's radio studios and the national radio show "World Cafe."
In addition to the concerts, World Café hosts open mic nights, trivia games, and other special celebrations. Even if there's no music, stop by the upper level for a bite to eat or something to drink near the University of Pennsylvania and 30th Street Station.
Reading Terminal Market
In Center City, Reading Terminal Market is not just a place to eat—it's a slice of Philadelphia history. Opened in 1893, it's the home of over 100 vendors who feed Philly locals and tourists ever day. You can find cuisines from all over the world, Pennsylvania Dutch specialties, flowers, produce, and more.
Carpenter's Hall
Carpenters Hall was the home of the First Continental Congress in 1774 where colonial delegates voted to take a stand against the King of England. Patrick Henry and other passionate patriots gathered here to debate the future of the colonies and the path to independence. The delegates' chairs and the original banner from the 1788 Constitutional parade are also displayed.