We're Laura and Lance, two world travelers exploring our own backyard to highlight the best attractions, food, and fun things to see in Philadelphia. We started this Philly blog to share our passion about our hometown with the world.
For nearly 20 years, we've lived and worked in the Philadelphia area, eating our way through Center City, strolling the streets of Chestnut Hill, and admiring the beauty of Bucks County. From hidden gems like Bartram's Garden to the famous steps of the Philadelphia Museum of Art, there are so many great places to visit here.
Our love for Philadelphia didn't happen overnight. When we first moved here, we focused on all the things we didn't like. Over time, we developed familiarity with the region and slowly embraced it, finding more and more things to enjoy. Now we're passionate about the city, the surrounding counties, and the entire Delaware Valley region.
Since 2008, we've shared our adventures traveling the world on our international travel blog, Travel Addicts. In that time, we've visited over 60 countries on 5 continents. Now, we're excited to share our love of our hometown and the greater Philadelphia area, one attraction at a time.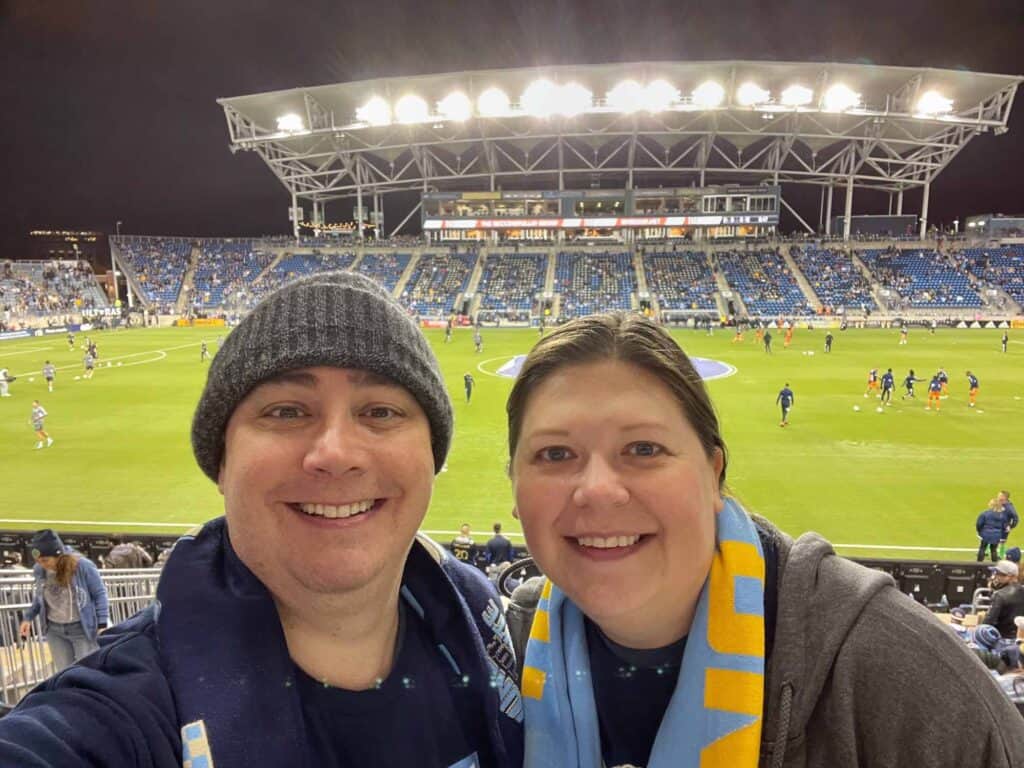 Ready for the Union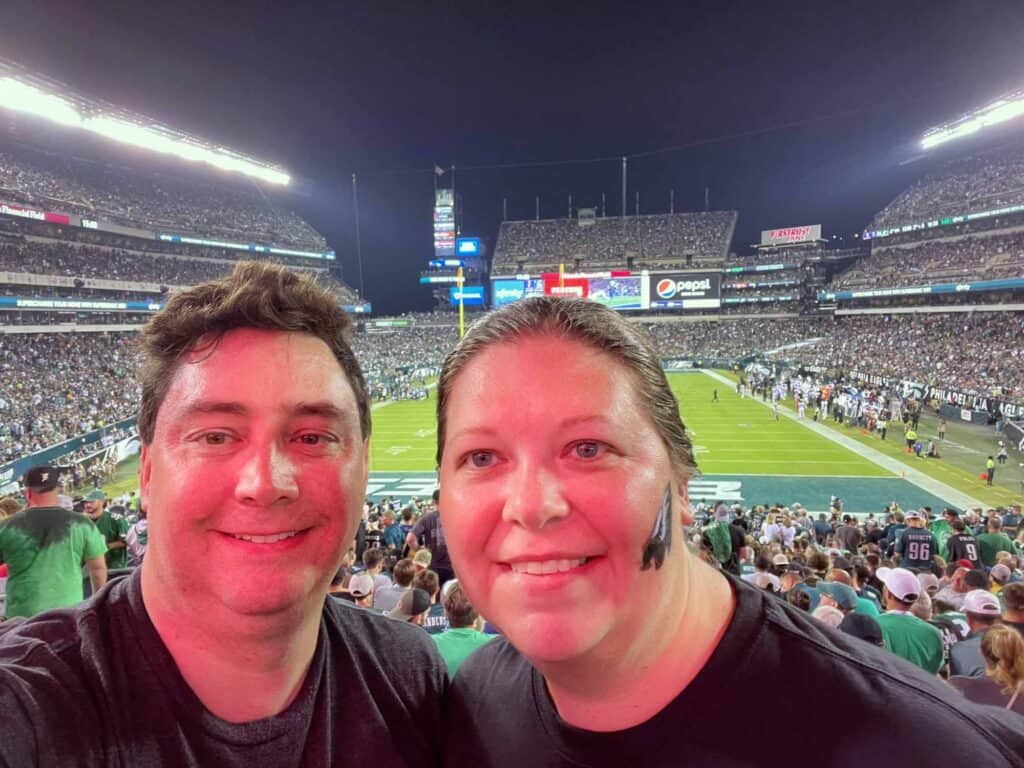 Cheering on the Eagles at the Linc
We're big fans of the Union and the Eagles. We're on a never-ending quest for the best cheesesteak and love eating our way from the fun restaurants of Fishtown to the family-run establishments of East Passyunk. Whether we're hanging out at Bok Bar, wandering through the unique rooms of Fonthill Castle, or exploring the attractions in Ocean City, we love uncovering all that this great area has to offer.
Since starting this site in 2020, we have experienced over 300 unique things in the region. And we're just getting started!
Here are some of our favorites:
Lounging at Spruce Street Harbor Park
Uncovering what to do in Doylestown
Indulging at the local breweries
Want to talk about working together? Reach out.
---