Some posts on this site contain affiliate links, meaning if you book or buy something through one of these links, we may earn a small commission (at no extra cost to you).
If you can't find the entrance to Philadelphia's Graffiti Pier at first glance, that's on purpose. The abandoned Conrail pier, originally used as a coal loading dock until the late 70's, hides behind jersey barriers and a fence that opens only during daylight hours.
Beyond the semi-hidden entrance stands crumbling concrete walls, marked by spray-painted political statements, messages of hope, and even memorials to those who have passed.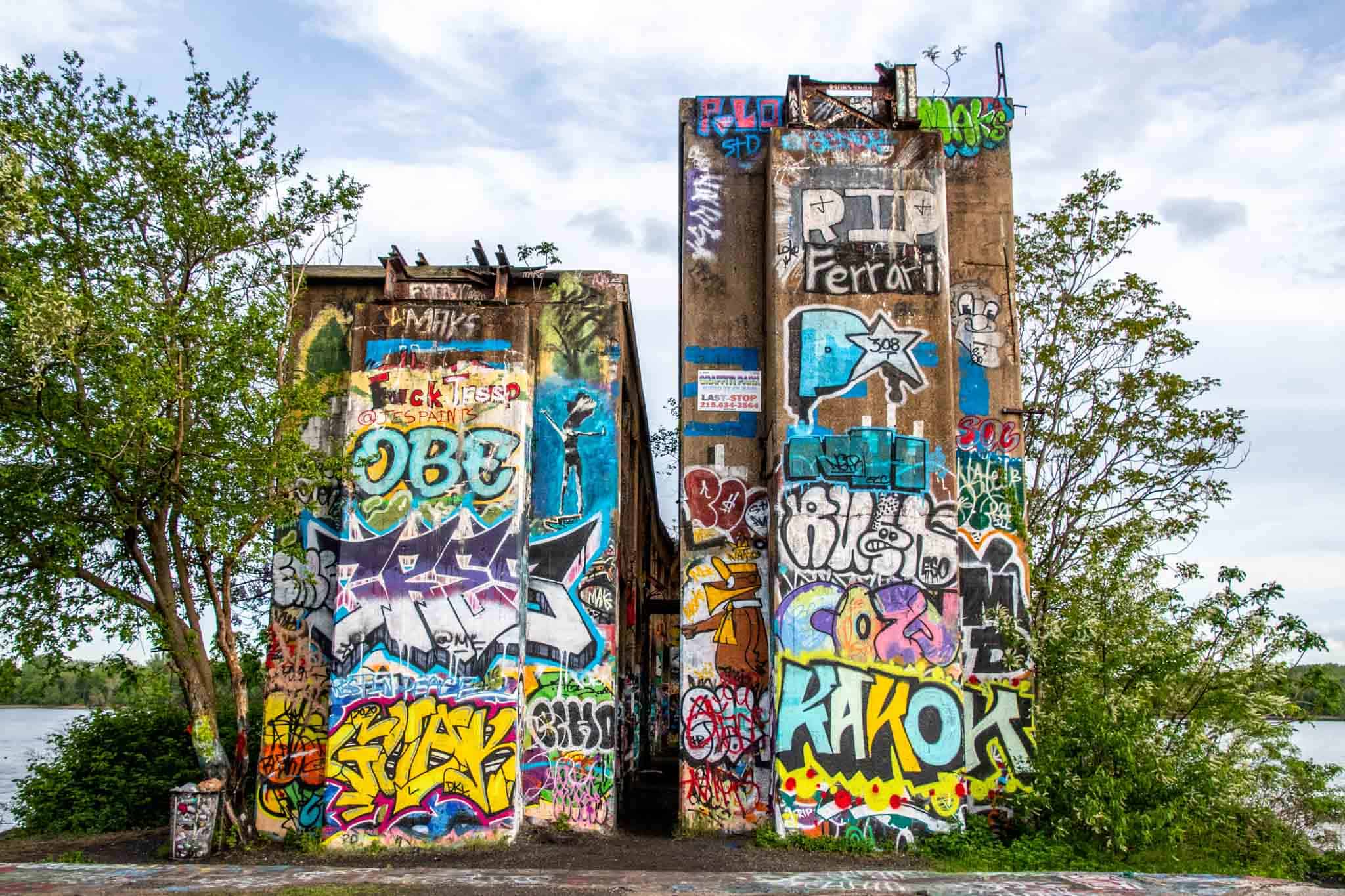 A History of Philadelphia Graffiti
While many assume that the modern art of graffiti hails from the streets of New York or London, street art actually began right here in Philadelphia with Darryl McCray, known by his tag, "Cornbread." In 1967, Cornbread popularized the idea of "getting up," or gaining notoriety, through the language of graffiti.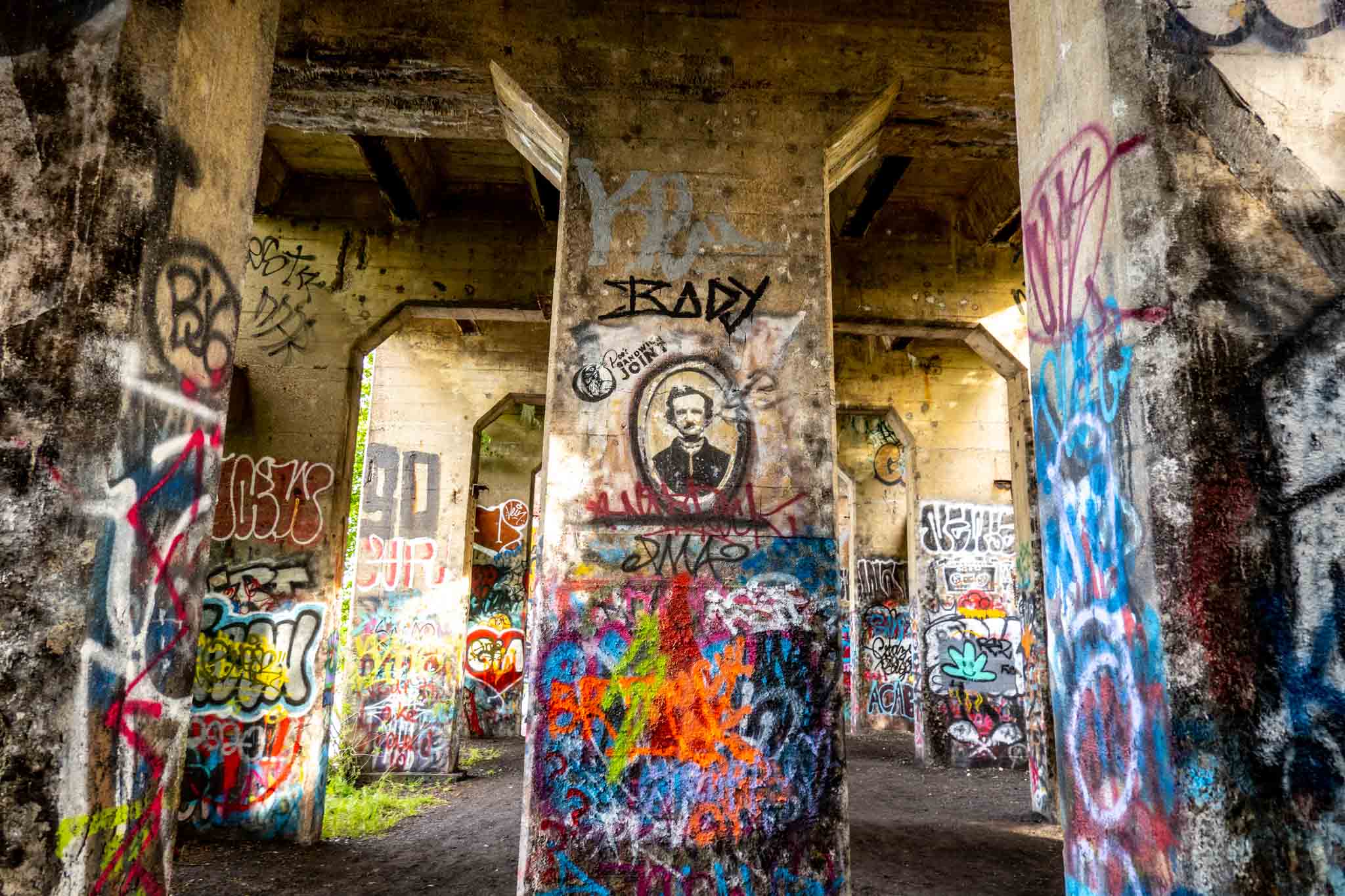 You can find graffiti in almost any city, but Philly distinguishes itself by not only being the first, but also by maintaining a unique style that remains extremely difficult to duplicate and even harder to read if you are not accustomed to the style of writing.
This style is referred to as "wickeds." To the untrained eye, a wicked looks like scribbles on a wall. And once you find out more about the exclusive nature of the Philadelphia graffiti world, you come to realize that this is intentional. Put simply, if you know, you know and if you don't, you better learn.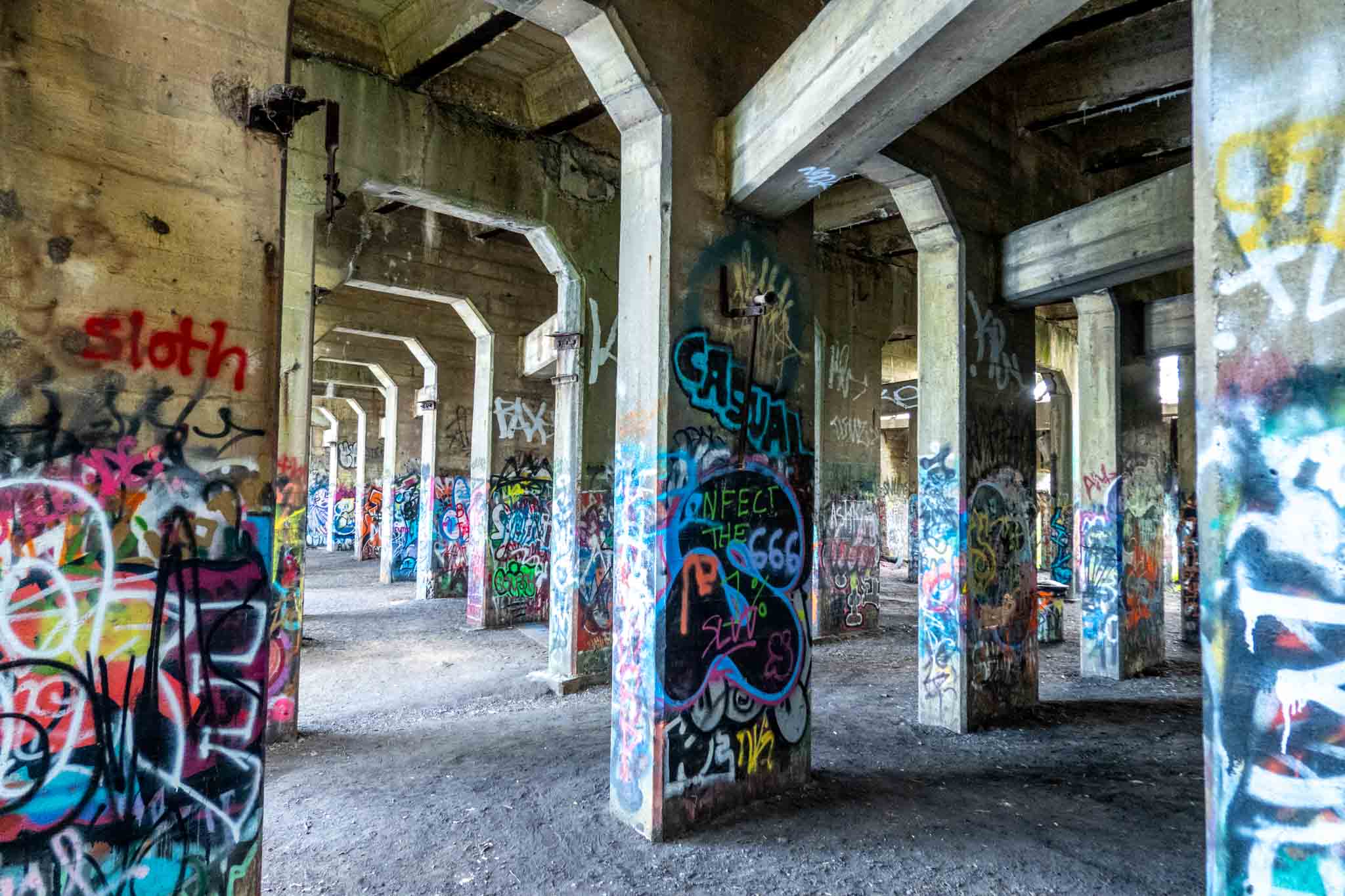 Wickeds, however, make up a small portion of Graffiti Pier's walls. The constantly updated urban gallery consists mostly of throws, the most common graffiti style that looks like thickly outlined bubble letters, and pieces, a graffiti style that depends more heavily on images than lettering or hand styles.
Pieces can be a lot easier for the novice graffiti viewer to digest, but the skill and artistry of wickeds and throws should not be overlooked.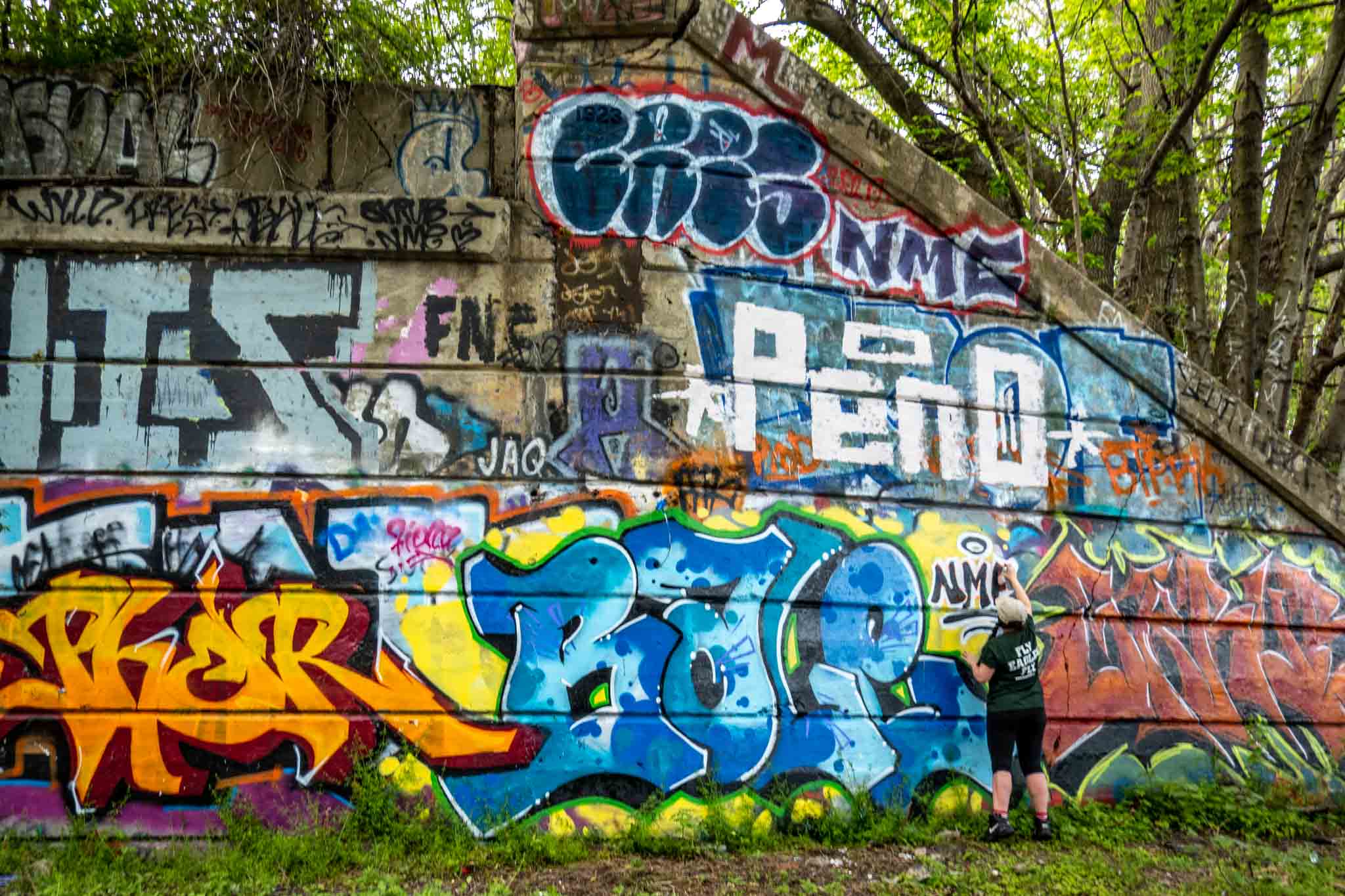 With such a rich history, the future of the Delaware River waterfront property has many locals nervous but hopeful. The DRWC, the group behind successful revamps like Spruce Street Harbor Park and Cherry Street Pier, have already spent about a year surveying Port Richmond and Fishtown residents on their ideas for the property.
Recent Changes on the Pier
While the site has been a free-for-all for street artists since the early 90's, the Philadelphia Police Department began cracking down on trespassers in the spring of 2018 following rising reports of supposed crime at this location.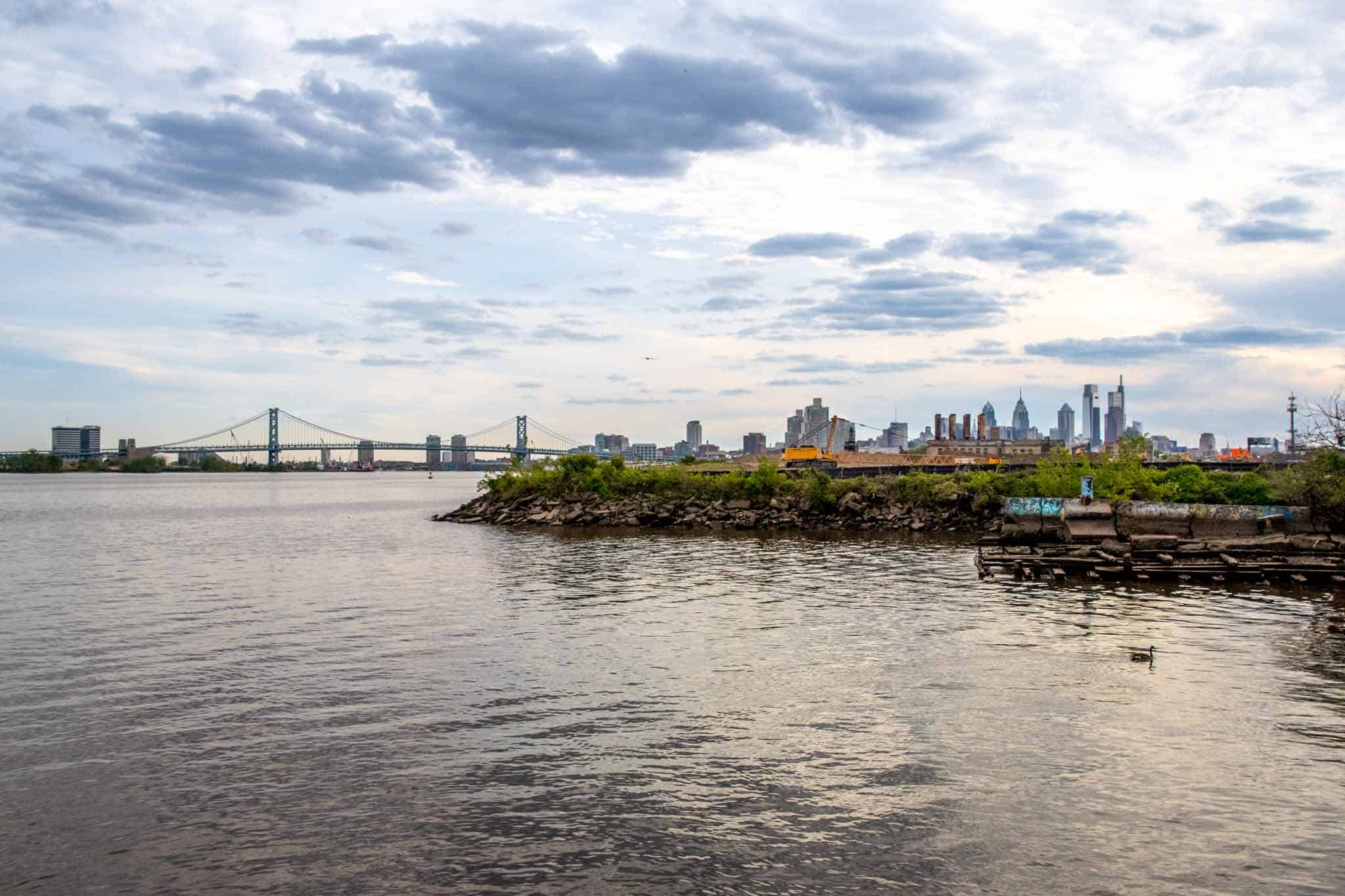 This news came not to deter tourists and Philly residents alike from reading the story that layers of neon spray paint have created over the years, but rather to collaborate with the DRWC (Delaware River Waterfront Corporation) to provide a safer environment for visitors that simultaneously respects the historical nature of the space. Currently, the pier is allowing visitors again but only during daylight hours.
What we know so far about the future of the pier's renovation project is that Studio Zewde, a Black-owned design firm, is in charge and they are aiming to change as little as possible about the local landmark. They strive to provide more safety measures, allow greater waterfront access for visitors, and add essential elements such as seating, restrooms, and trash cans.
Beyond that, it is not 100% certain what changes will go into effect over the next few years, but the people have a say in the matter. The park was slated for completion in 2024, but the DRWC won't say if the project is still on track. To make your thoughts heard, you can visit the project's website.
However, in a sign of good news, DRWC received a $2 million federal grant in January 2023 to begin the first phase of construction. The goal is to connect Graffiti Park to the broader Circuit Trails initiative, an 800-mile connected network of trails across the Philadelphia region (including Montgomery and Bucks County) as well as South Jersey.
Whatever final form the new park takes, it will have commanding views of the Delaware River, the Philly skyline, and will be one of the best outdoor places in Philly. In a city that is filled with parks, arboretums and gardens, graffiti pier will be unique and a highlight of street art in Philadelphia.
Visiting Graffiti Pier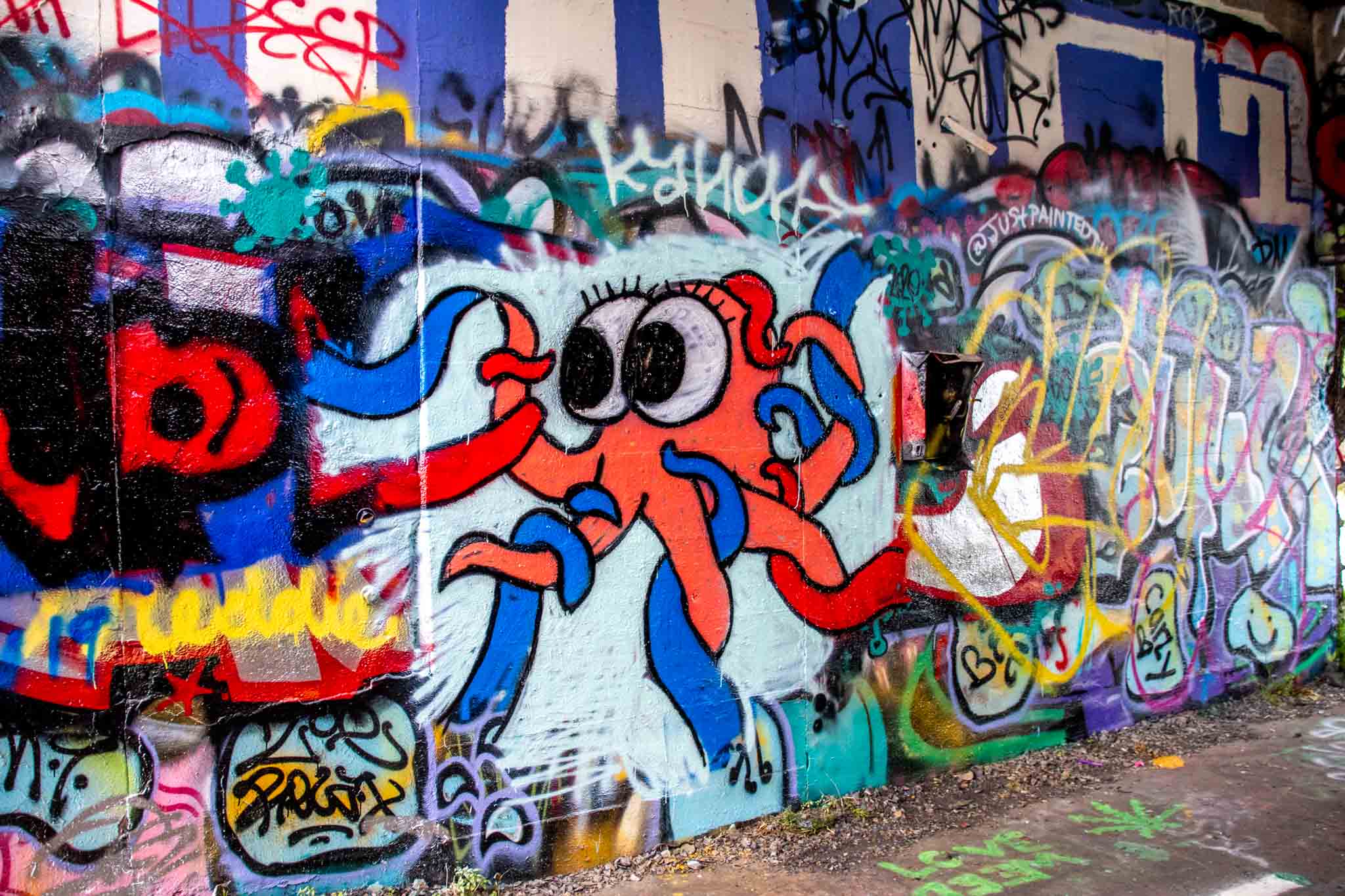 Ready to plan your visit? You can find this urban art gallery at the intersection of E. Cumberland Street and Beach Street. There is ample parking along the two streets. Word to the wise, stick to the trails or stock up on calamine lotion—there's poison ivy throughout the site.