Some posts on this site contain affiliate links, meaning if you book or buy something through one of these links, we may earn a small commission (at no extra cost to you).
There is nothing better than knowing exactly where your food comes from. As individuals have become more conscious about the goods they consume, farmers markets have seen an uptick in popularity. In a bustling city, finding farm-fresh ingredients can be a little more challenging. Luckily, the residents of Philadelphia can choose from a growing selection of local farmers markets.
The farmers markets of Philadelphia are spread out to include each section of the city. While some are smaller or only open seasonally, there are a few farmers markets that are open to the public year-round. Need help deciding where to get some local treats?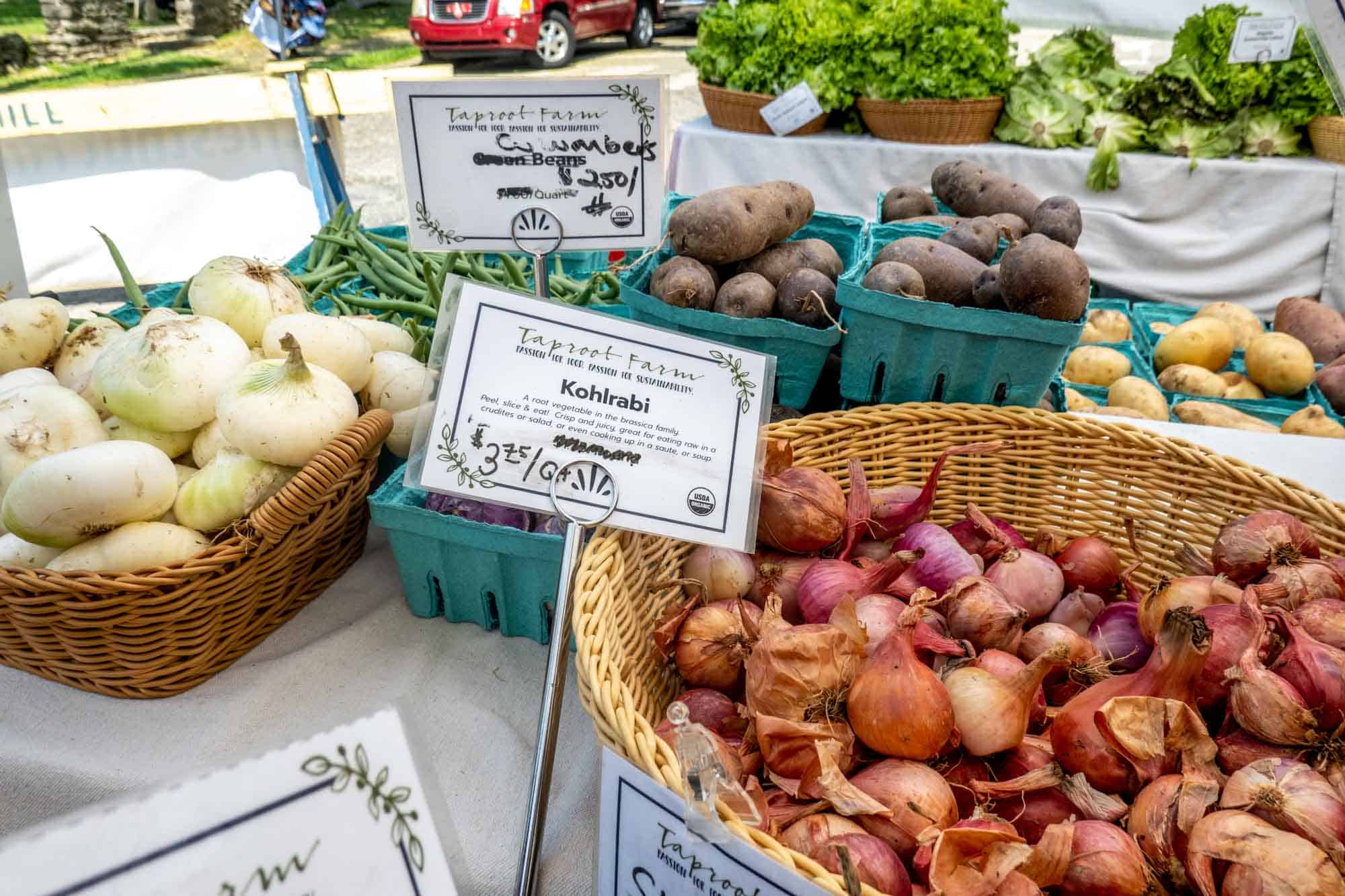 Read on for our list of the best farmers markets in Philadelphia.
Headhouse Market
A Society Hill treasure, Headhouse is very popular amongst the local community. With over 40 local vendors and rotating food trucks, this Food Trust run market is a weekend treat. Located at 2nd & Lombard St. Dates: Year-round, Sundays 10 – 2 pm. Website.
Germantown Market
Located in front of the historic Wyck House building, Germantown Market is a place for local food producers and artisan makers to sell their wares in a community-oriented setting. Find fresh produce, eggs, even books in this family-friendly environment. Located at 5501 Germantown Ave. Dates: May-November, Saturdays 12 – 4 pm. Website.
Grumblethorpe Farmstand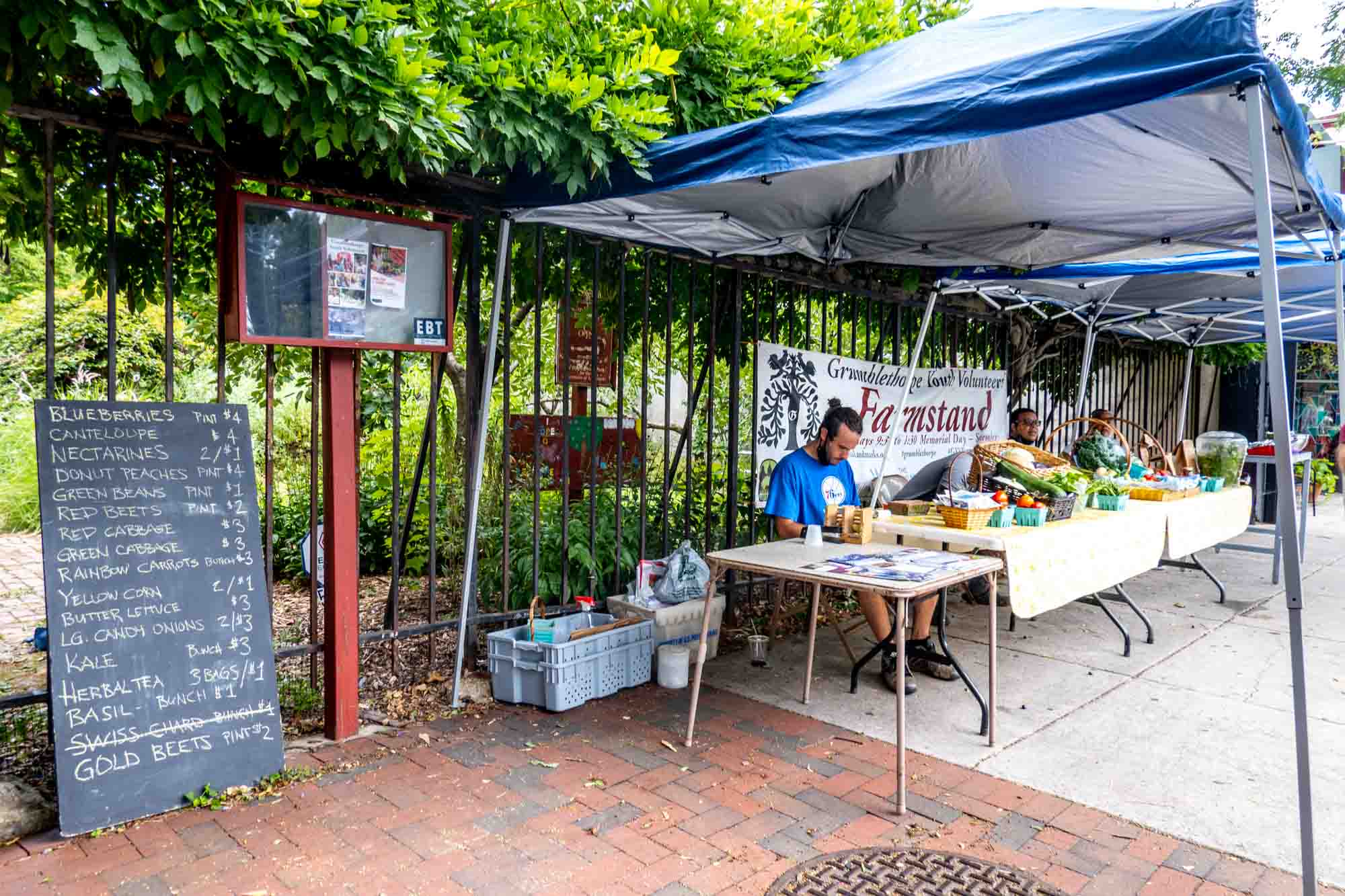 The Grumblethorpe Farmstand is not only a produce market, but a memorial to the property's former owners, the Wister family. To honor this family's commitment to horticulture, the well-preserved property remains a refuge for Philly's youth with hands-on educational programs.
At this seasonal organic farm stand, you can even purchase goods grown directly from the historic ground you tread! Located at 5267 Germantown Ave. Dates: Memorial to Labor Day, Saturdays 9:30 – 1:30 pm.
Chestnut Hill Farmers Market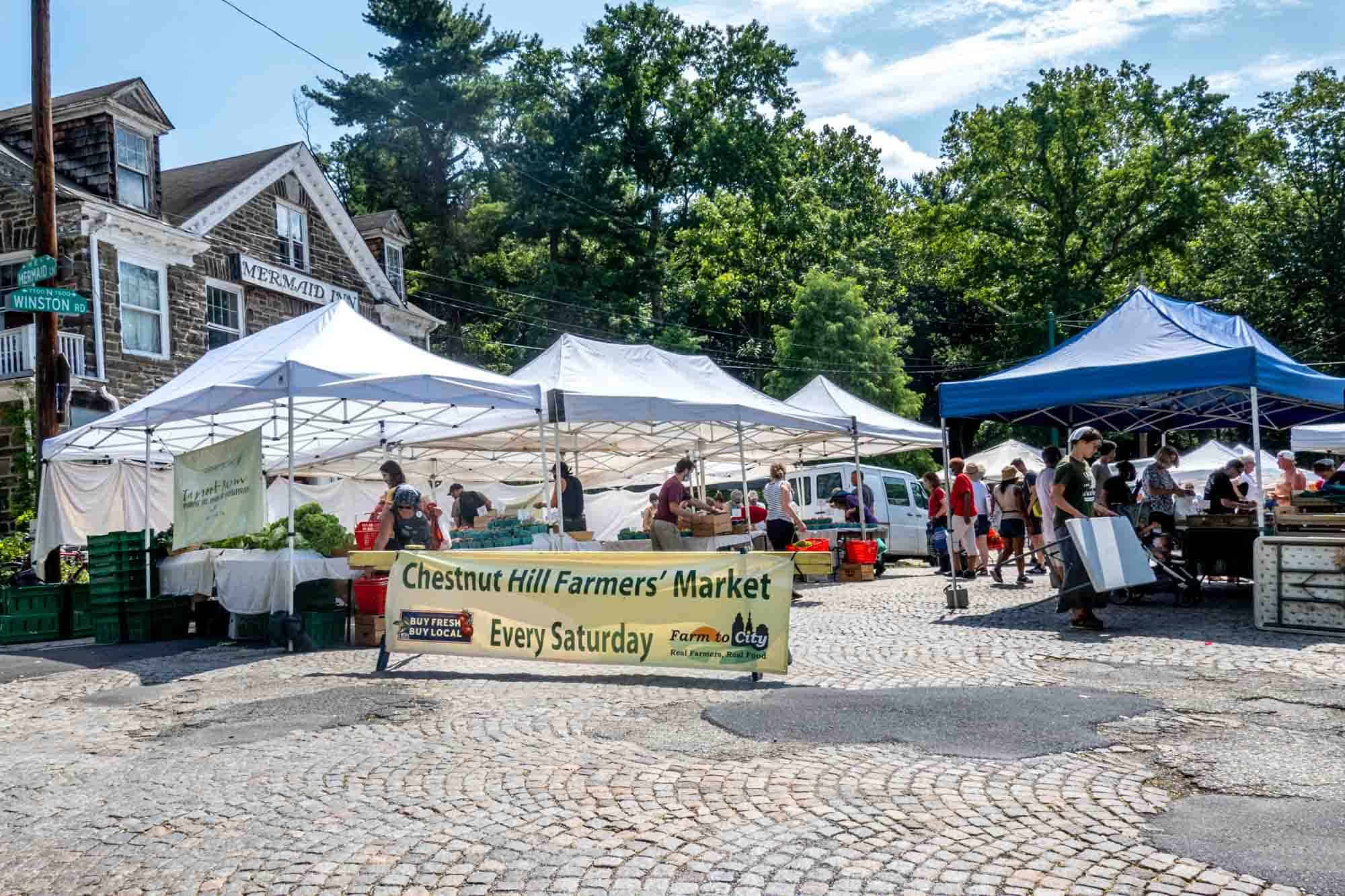 This ever-growing, producer-only, outdoor market sells fresh seasonal staples to the local community and is a mainstay in the Chestnut Hill neighborhood. Since its inception, it has expanded to include a range of items beyond produce such as honey and beeswax products; flowers; locally made cider, whiskeys and beers; artisanal pastas; and more. Located at 7673 Germantown Ave. Dates: Year-round, Saturdays 9 – 12 pm. Website.
Clark Park Farmers' Market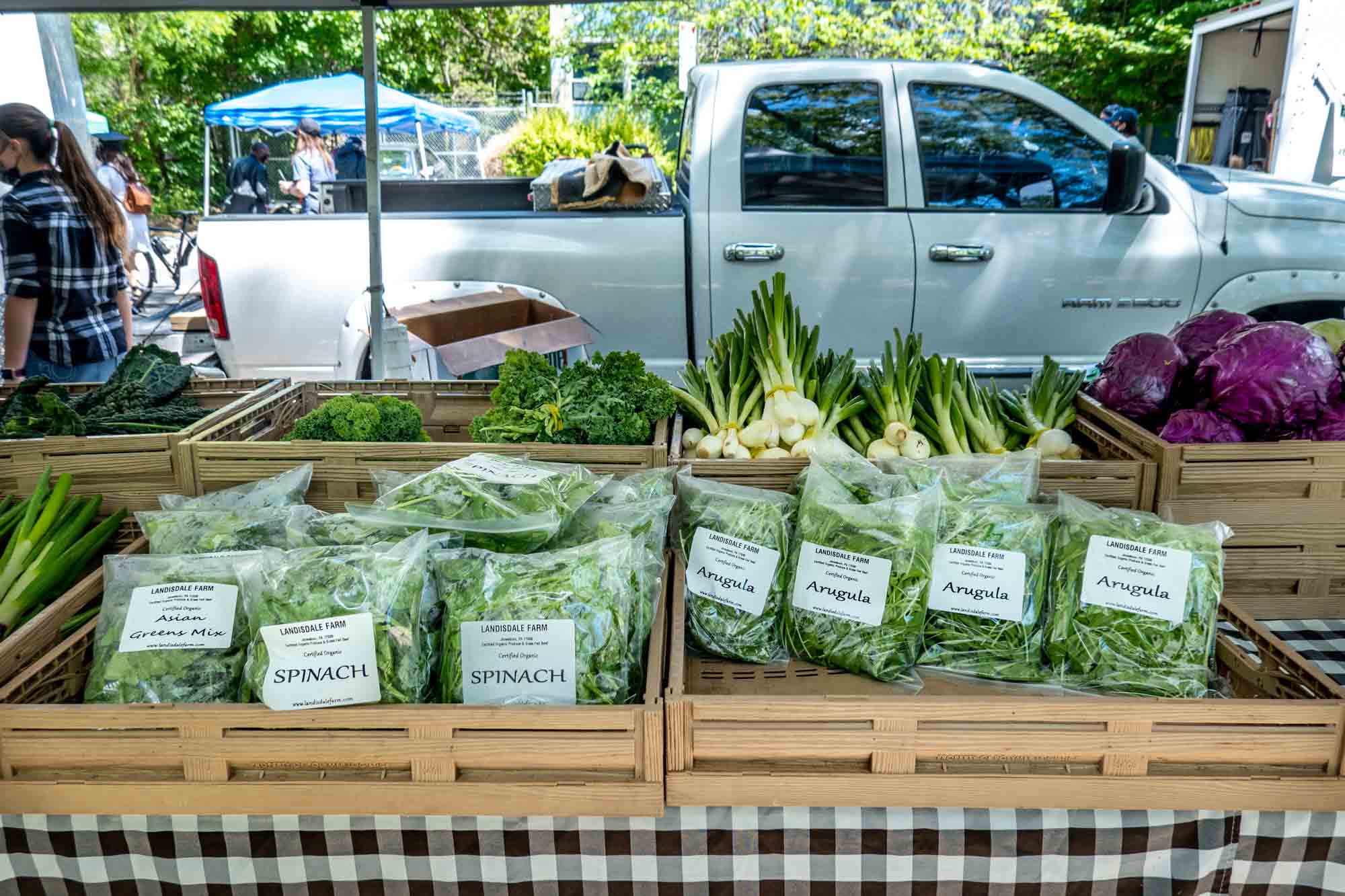 Established in 1998, Clark Park's farmers' market has stood the test of time. Run through the Food Trust, this market strives to provide accessible, fresh produce to its West Philly neighbors. For this reason, The ACCESS/food stamps card is accepted at every stand, except food trucks. Located at 4300-4398 Baltimore Ave. Dates: Year-round, Saturdays 10am-2pm; June through November, Thursdays 3pm-7pm. Website.
Fitler Square Farmers' Market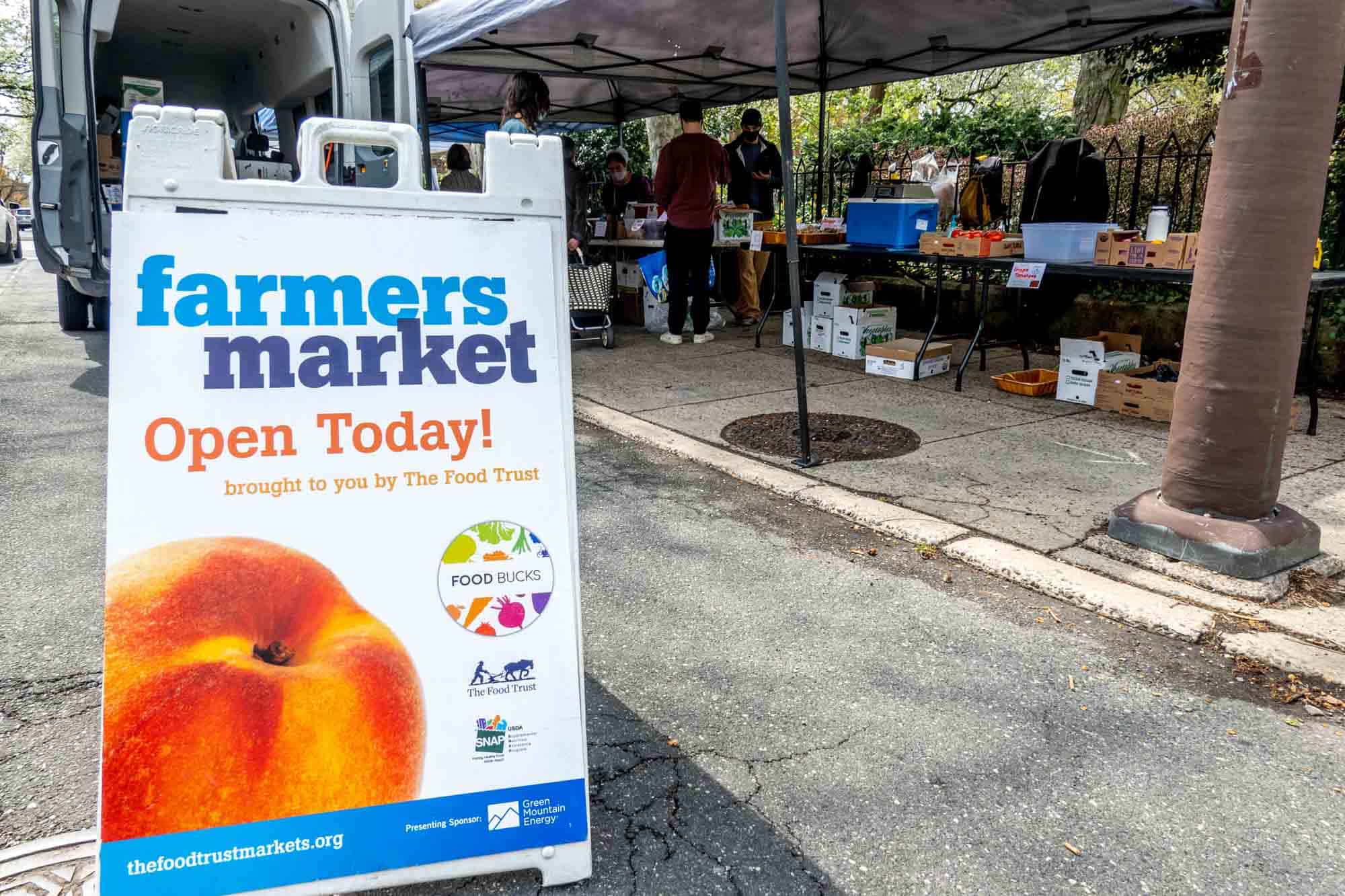 Small in size but robust in its selection, the Fitler Square Farmers' Market offers a relaxed environment for shoppers to peruse high-quality local goods. Plus, the location is in spitting distance of the Schuylkill River— the perfect destination for a sunny afternoon picnic. Located at S 23rd St & Pine St. Dates: Year-round, Saturdays 9am-2pm. Website.
Rittenhouse Farmers' Market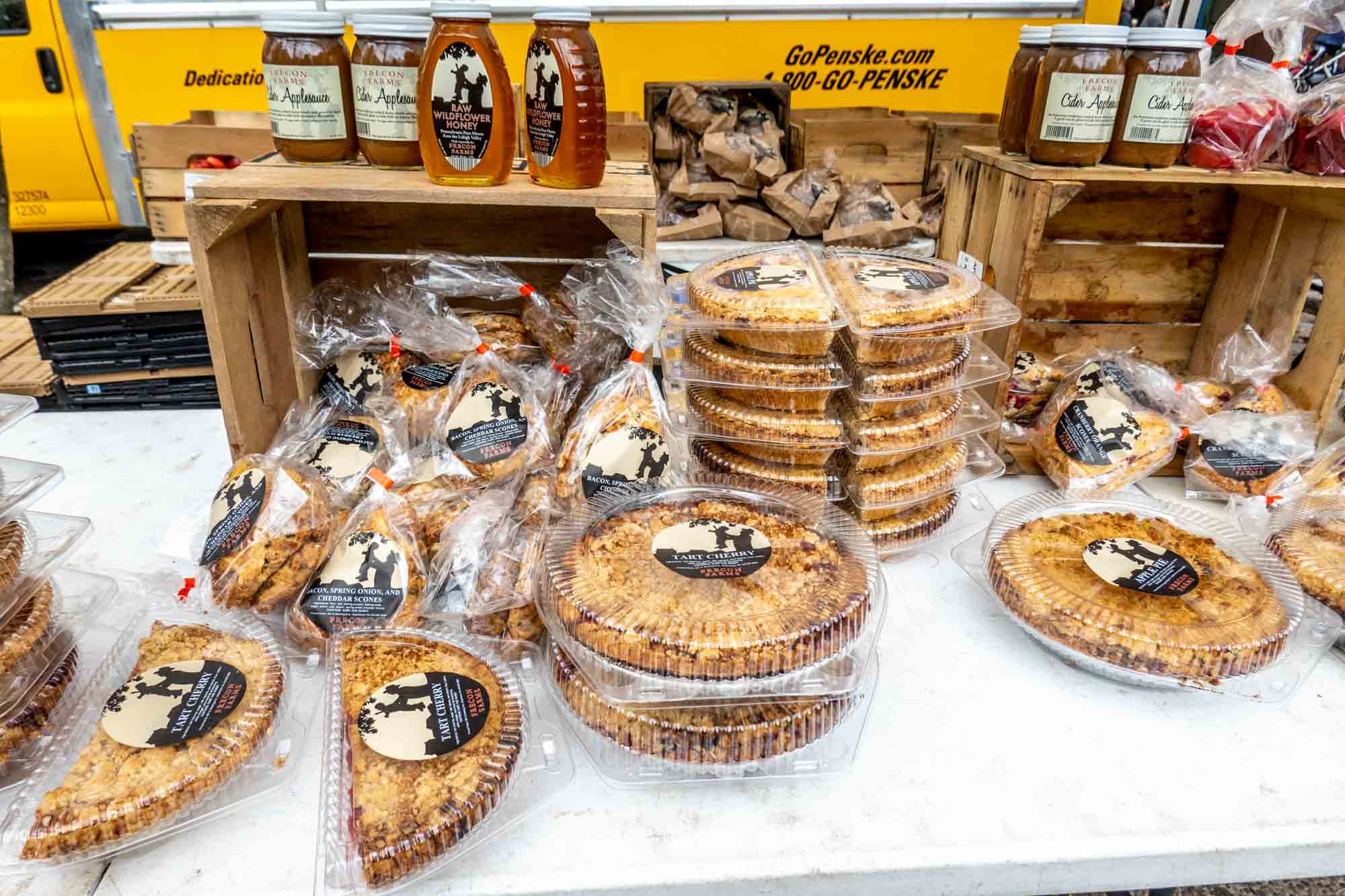 The city's beach in many respects, Rittenhouse Square becomes overrun with locals the second temperatures surpass 65 degrees. That is to say, its weekly farmers market typically has quite the turnout. If you are looking for a farmers market that doubles as a social outing, this is the spot for you! Located at 1800 Walnut St. Dates: Year-round, Tuesdays and Saturdays 10am-2pm.
Fairmount Farmers Market
Situated in the Art Museum area, this option offers a range of produce and baked goods, primarily from Amish vendors. Like many other farmers markets, the early bird gets the worm in Fairmount. Many of the more popular vendors sell out quick, so arrive right at 3pm for the best selection. Located at 22nd Street and Fairmount Ave. Dates: Year-round, Thursdays 3-7pm. Website.
East Falls Farmers Market
Under the Twin Bridges, vendors gather every Saturday to share their harvests with locals. In addition to produce, meats, cheeses, and eggs, East Falls gets a lot of excellent food trucks and live musicians to join their weekend festivities. Located at 4100 Ridge Ave. Dates: May – Nov 10am-2pm, Dec – Apr 11am-1pm, Saturdays. Website.
Christ Church Farmers' Market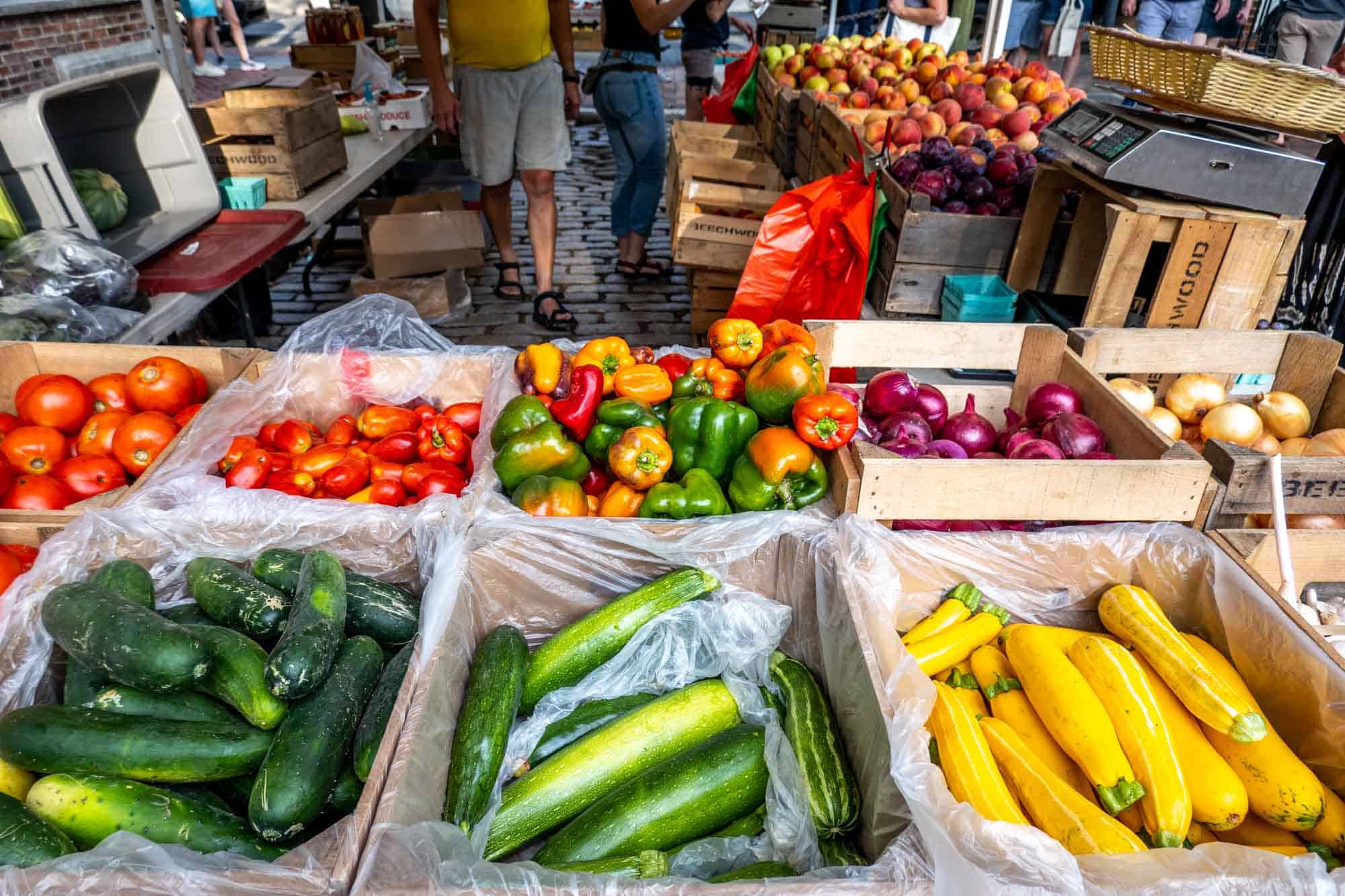 While visiting the historical gem that is Christ Church, you can bask in the sunlight and pick up some goodies for the week! Though smaller than the other farmers markets in the area, it's perfect for a midweek break and conveniently located by the Market Frankford line.
Grab a latte at Old City Coffee, walk the cobblestone streets, and peruse some of Philly's locally grown treasures. Located at 20 N American St. Dates: May – Nov, Wednesdays 3-6pm. Website.