Some posts on this site contain affiliate links, meaning if you book or buy something through one of these links, we may earn a small commission (at no extra cost to you).
A visit to Cira Green is a unique experience. All at once, you're in the middle of the action—right by the University of Pennsylvania campus and 30th Street Station—and yet apart from everything, 12 stories above it all. This stunning rooftop park is the ideal place to while away the hours on a lovely day.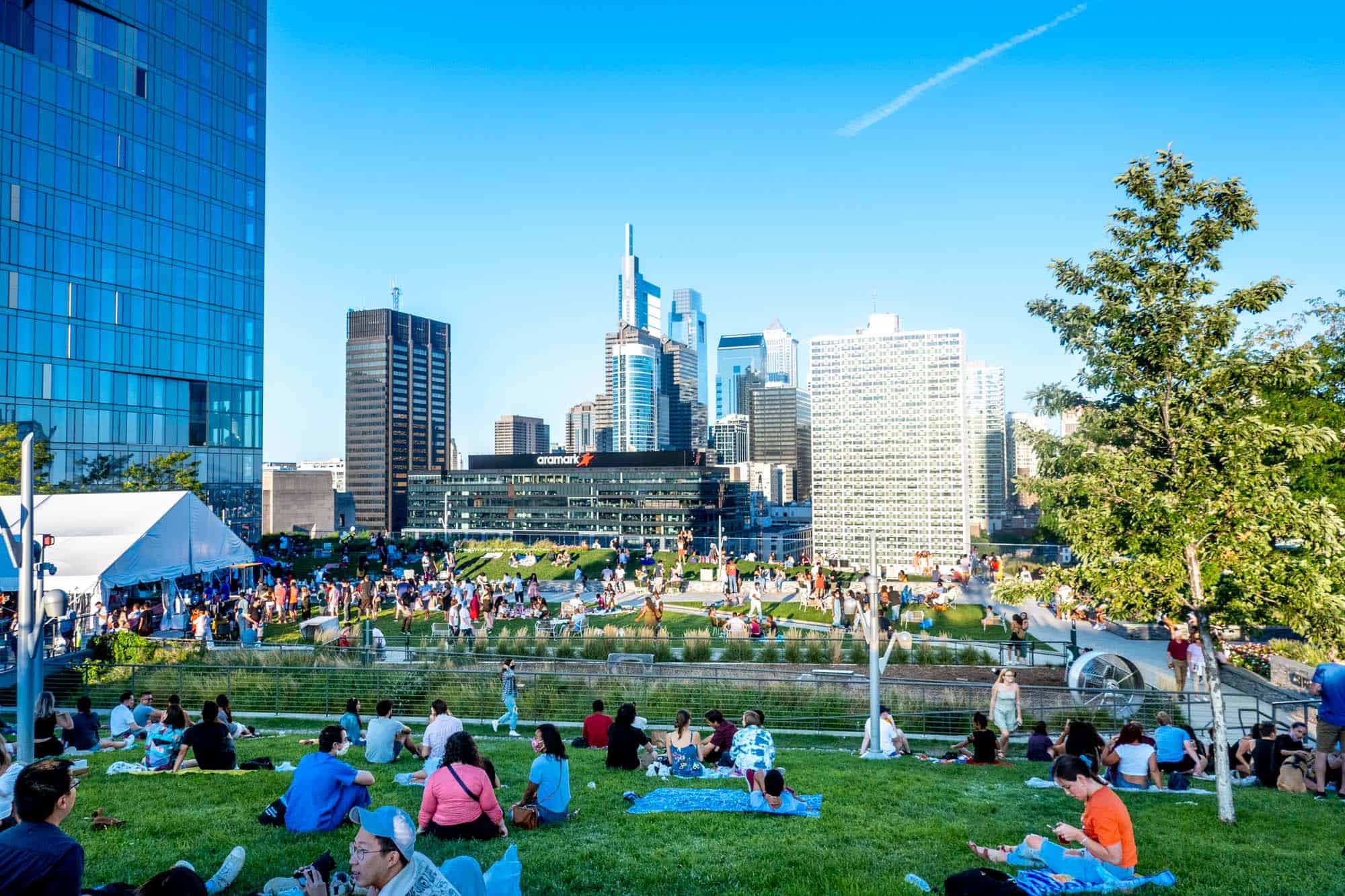 The top of a parking garage may not be the first place you'd think of for a park in Philadelphia, but Cira Green is definitely that. Spanning 1.25 acres, the green space has lots of lawn to spread out. There's even a small dog run in the middle.
Philadelphia's first elevated park sits above Cira Centre South overlooking the Schuylkill River. From all sides, there are incredible views of the city and skyline.
Facing east, visitors can see the heart of downtown as the train tracks, highway, and river below ensure that the view of the skyscrapers is unobstructed. If you happen to visit at sunset, it's one of the best places around to watch the changing colors of the sky.
Cira Green rooftop park hosts frequent events, including movie nights, yoga classes, viewing parties, and lots of other social engagements. If you like lawn games, music, or just hanging out with a good book, this is your place.
Annual events like the Kentucky Derby party and weekly events like Monday night trivia are always popular. From spring through fall, visitors are likely to find something special happening several days a week. During our visit on a holiday weekend, there were sports- and food-related pop-ups happening.
From mid-spring through fall, Sunset Social adds to the offerings in this cool space. The quick-service bar and restaurant makes it easy to have a picnic or relax with a drink every afternoon and evening and all day on the weekends. It's one of the most fun outdoor spots in the city.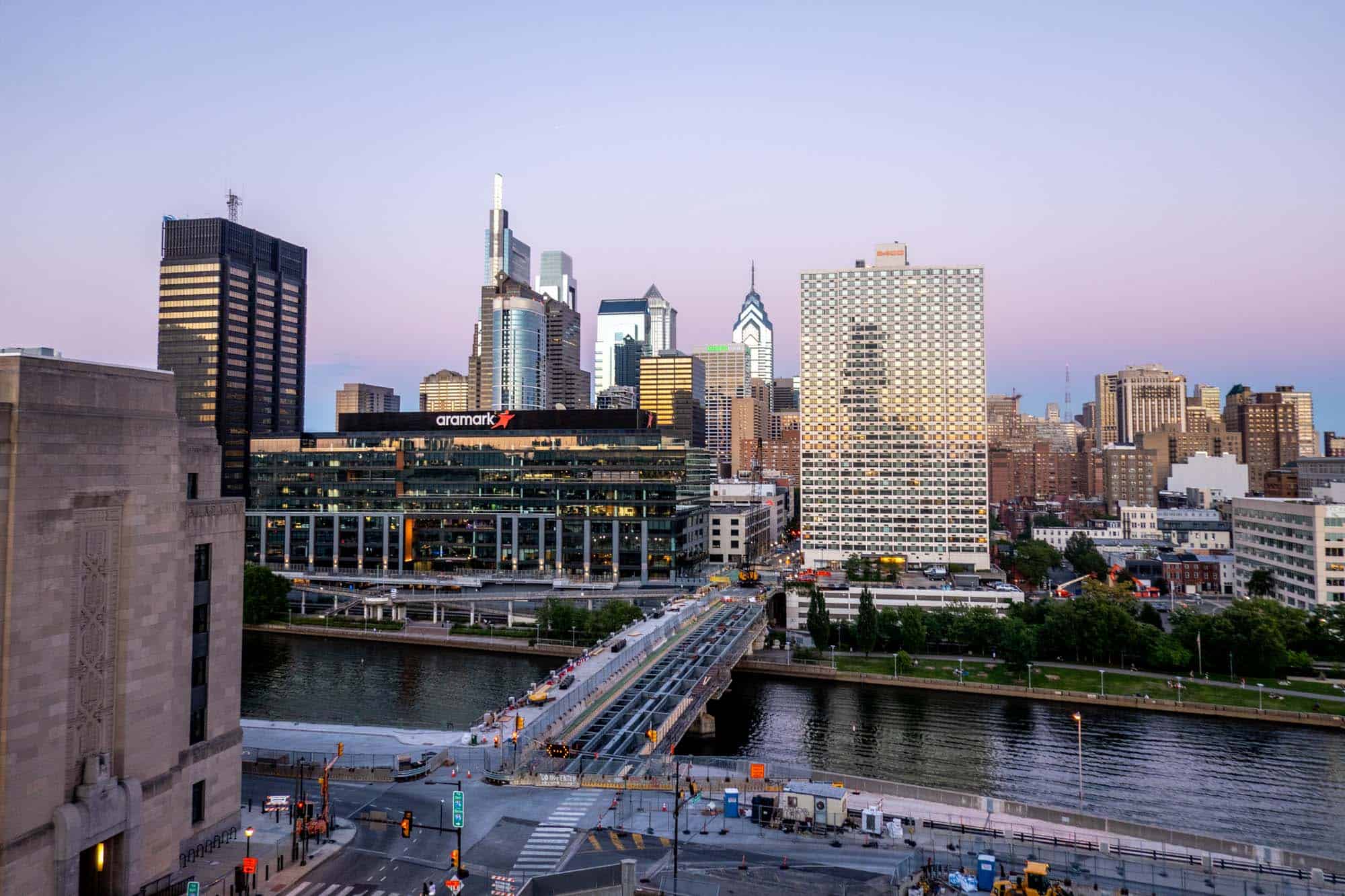 Sunset Social's menu includes a selection of burgers and chicken sandwiches plus salads and grain bowls. There are also lots of cocktails, wine, beer, and non-alcoholic drinks.
While Cira Green park is open year-round, the season for Sunset Social varies yearly based on weather. In 2022, it is open from April 20 likely through mid-to-late October.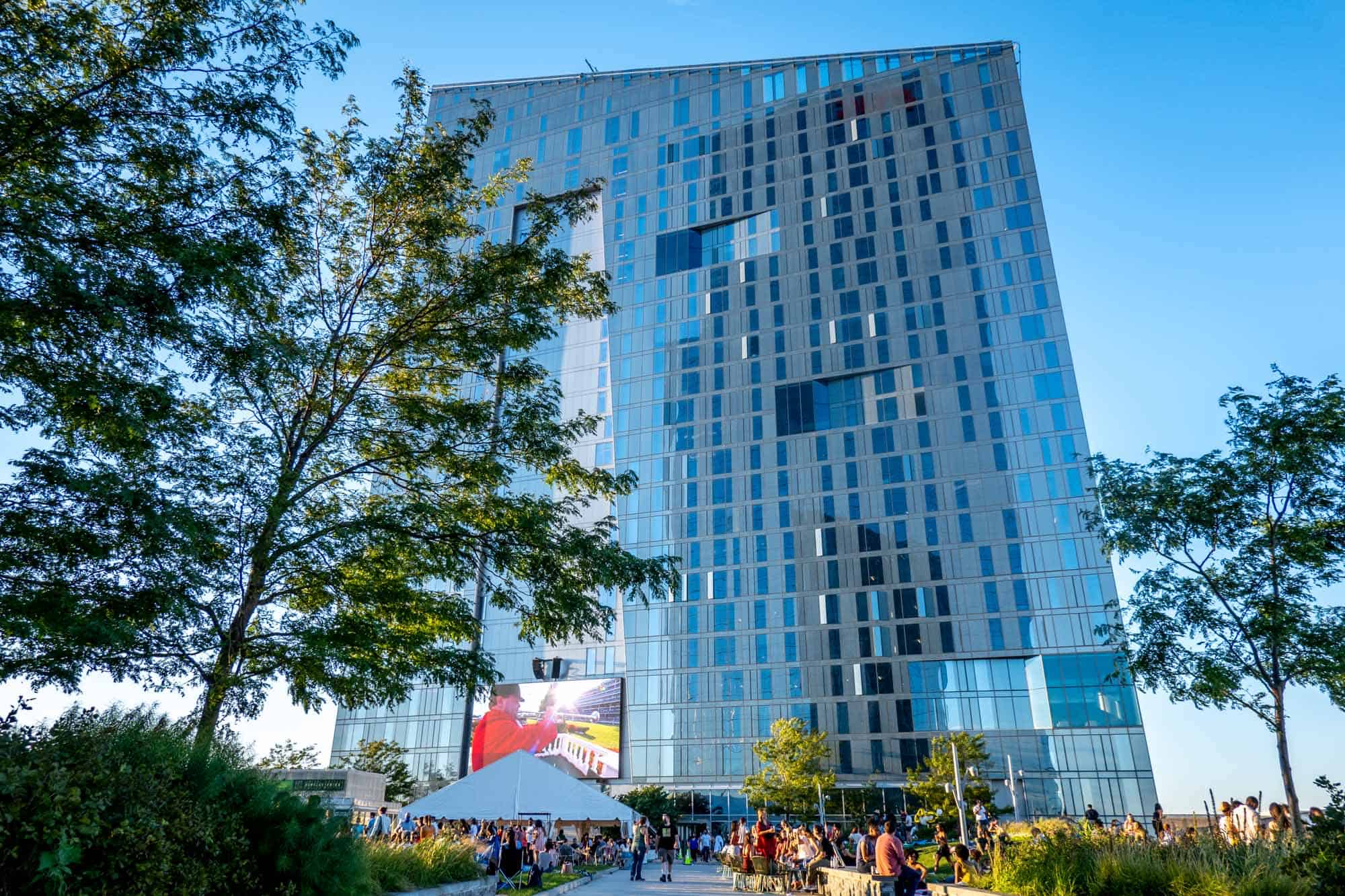 Visiting the park
The main entrance to Cira Green is located on South 30th Street between Chestnut and Walnut. You can also enter through the parking garage.
Hours of operation change slightly based on the season and day of the week. It is generally open from 7am to 9pm Sunday through Tuesday and until 10pm Wednesday through Saturday.