Some posts on this site contain affiliate links, meaning if you book or buy something through one of these links, we may earn a small commission (at no extra cost to you).
In an era of fast fashion, rising retail prices, and supply chain stagnation, thrifting is making a dramatic comeback. Whether you're looking for some old-school threads, costume shopping, or hunting for home decor, thrifting in Philly is a great way to find vintage treasures for less. No matter where you are in Philadelphia, you are bound to stumble upon at least one thrift store. However, not all thrift stores are created equally. That's why we created a list of the top 10 best thrift stores in Philly:
Philly AIDS Thrift
Ask any local for thrift store recommendations and Philly AIDS is sure to be in their top five. Not only is this Philadelphia thrift store on the larger side with two floors chock full of goods, but Philly AIDS also donates all of its proceeds to local organizations involved in the fight against HIV/AIDS.
This Queen Village stop has something for everyone, including living room furniture, used clothing, kitchenware, and jewelry. This location even has a dollar bucket with a mix of clothing, shoes, and accessories all for—you guessed it—a dollar! Located at 710 S. 5th St.
Retrospect Vintage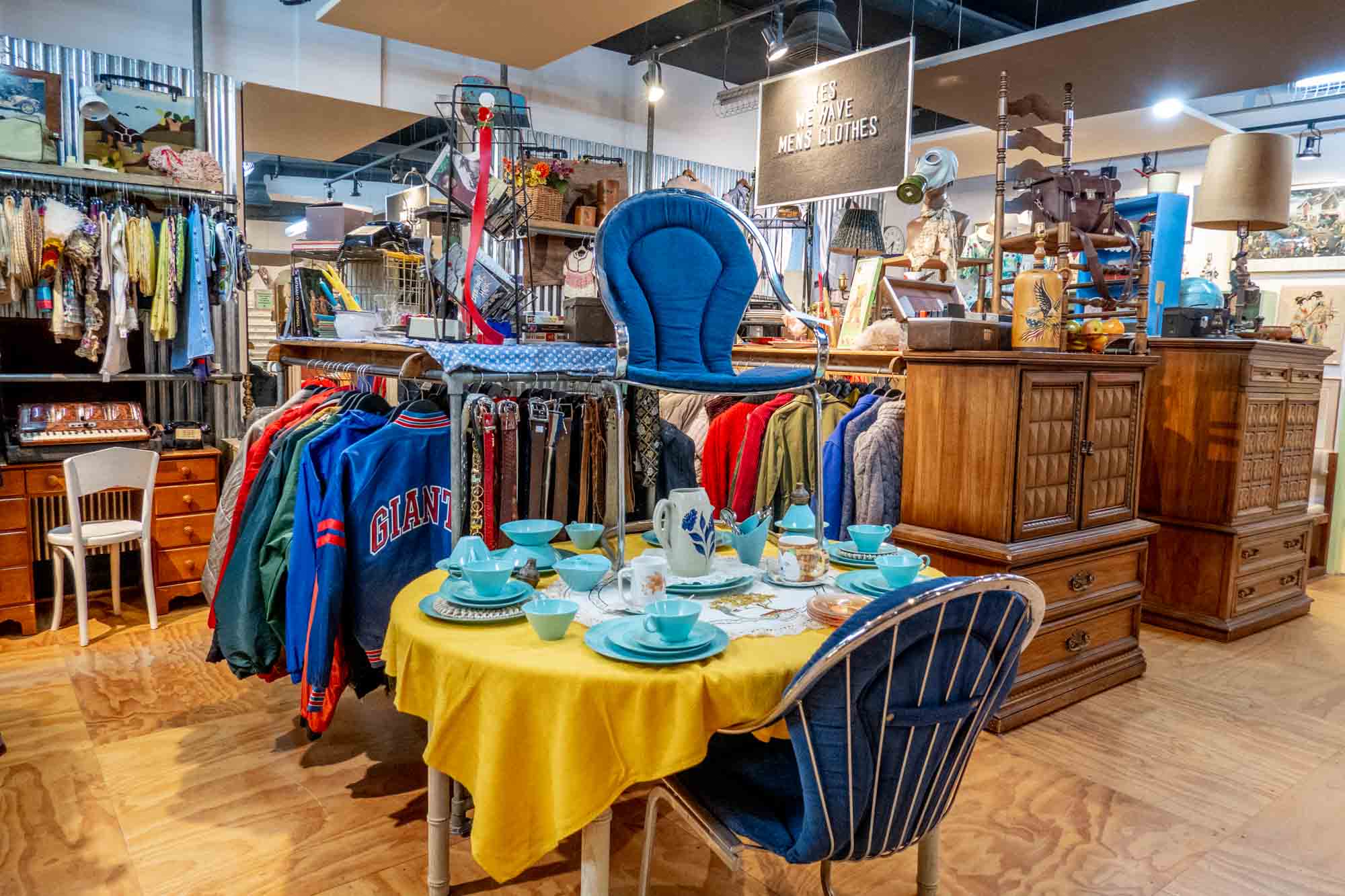 If you are searching for a more curated experience, Retrospect Vintage on South Street is a great place to look. Once you walk through the door, you will notice that each rack of clothing and display of homeware is color-coded. The employees at Retrospect tailor every detail in the store to its customers' tastes, indulging shoppers in stunning, vintage looks and old-fashioned, custom glassware. Located at 508 South Street.
Thunderbird Salvage
When you hear the word "salvage," you may think of a scrapyard or you may think Fishtown gem, Thunderbird Salvage. Run out of an old warehouse, scrapyard vibes are definitely present but within the store's four walls, a treasure trove awaits. A picker's paradise of tchotchkes galore, you might end up spending the whole day in this thrift shop—or at least a couple of hours.
If you have an Instagram account, you can even virtually claim items ahead of time and pick them up in-store. Located at 2441 Frankford Ave.
Jinxed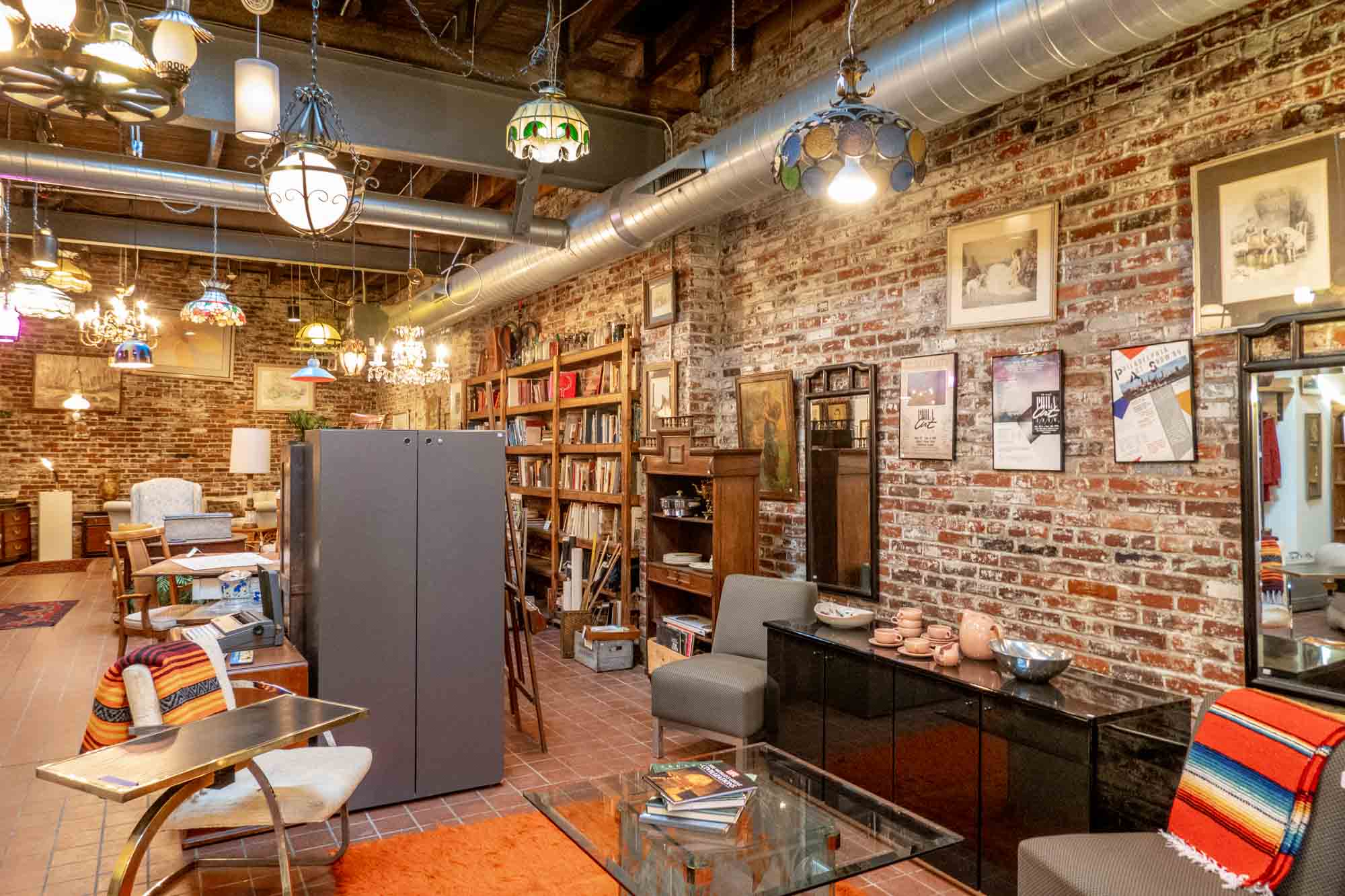 Jinxed primarily functions via Instagram, sharing posts of various vintage items with detailed descriptions and how you can claim them. With four Philadelphia locations, Jinxed has made a name for itself in the Philly thrift store scene. Each location offers incredibly unique, vintage furniture, home decor, t-shirts, and more.
If you are looking to snag something off their Instagram make sure to set up post notifications; Most Jinxed items sell within two days if not two minutes! Located at 1915 Washington Ave; 4521 Baltimore Ave; 1331 Frankford Ave.
Circle Thrift
If saving money is at the top of your agenda, Circle Thrift is a prime spot to score some secondhand goods without breaking the bank. While you may have to do a little digging to strike gold, there is a bounty of brand-name items going for $5 or less. They also have a killer book section! If you are patient and love a good bargain, stop into Circle. Located at 2233 Frankford Ave.
The Salvation Army Family Store & Donation Center
Any seasoned thrifter is no stranger to the Salvation Army organization. On top of offering a large store with miles of diamonds in the rough, the proceeds from each donation center go to fund Adult Rehabilitation Centers. The Roxborough location is known by locals to offer the creme de la creme when it comes to used clothing and furniture. The store is also color-coded for ease of access. Located at 4555 Pechin St.
2nd Ave Thrift Store
We know, we know. This thrift store is not technically in Philly, but the 15-minute drive is well worth it. Formerly known as Village Thrift, 2nd Ave Thrift is a mecca for Philly thrifters. Combine endless aisles of gems with a full-sized parking lot and a snack selection at checkout and you have what we call the holy grail. Located at 7533 S. Crescent Blvd. in Pennsauken Township, NJ.
Bulk Vintage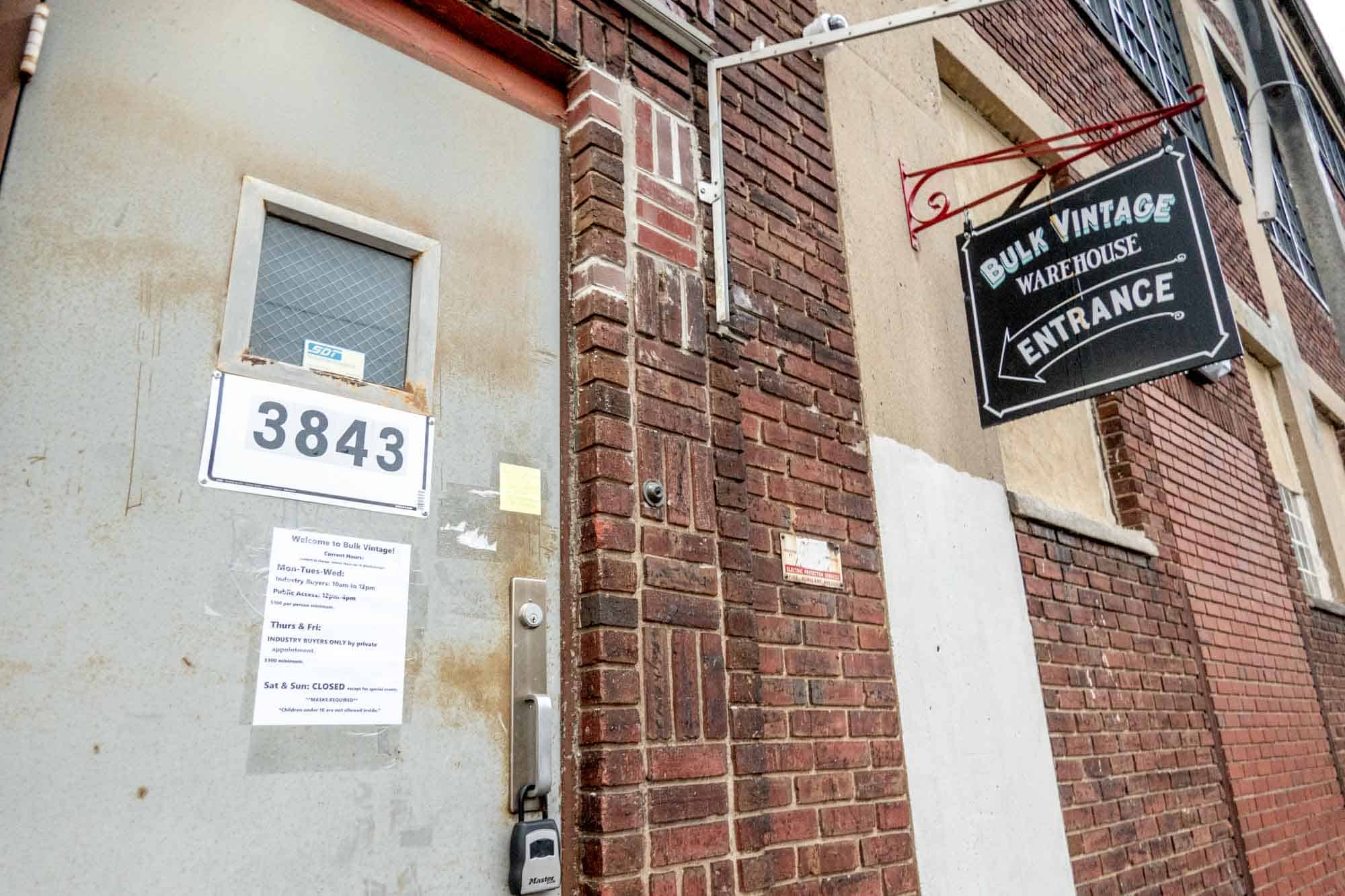 The name pretty much says it all. These guys sell vintage clothing. In bulk. However, this is not a spot for the casual thrifter. Bulk Vintage primarily targets those within the vintage clothing industry, allowing them to purchase by weight or by bundle.
If you are interested in reselling vintage clothing or finding a specific era of fashion for a large scale production, check out the Bulk Vintage website. Located at 3843 D Street.
The Second Mile Center
With frequent, massive sales, a solid mix of clothing, and top-notch housewares, Second Mile is a great Philly thrift store with great deals. Like many other heavily discounted thrift stores, the selection at Second Mile can be hit or miss and involve a bit of hunting, but when you find a gem for three dollars, it all feels worth it. If digging isn't your thing, this probably isn't the place for you, but bargain hunters certainly must make this a stop on their lists. Located at 214 S. 45th St.
Junior League Thrift Shop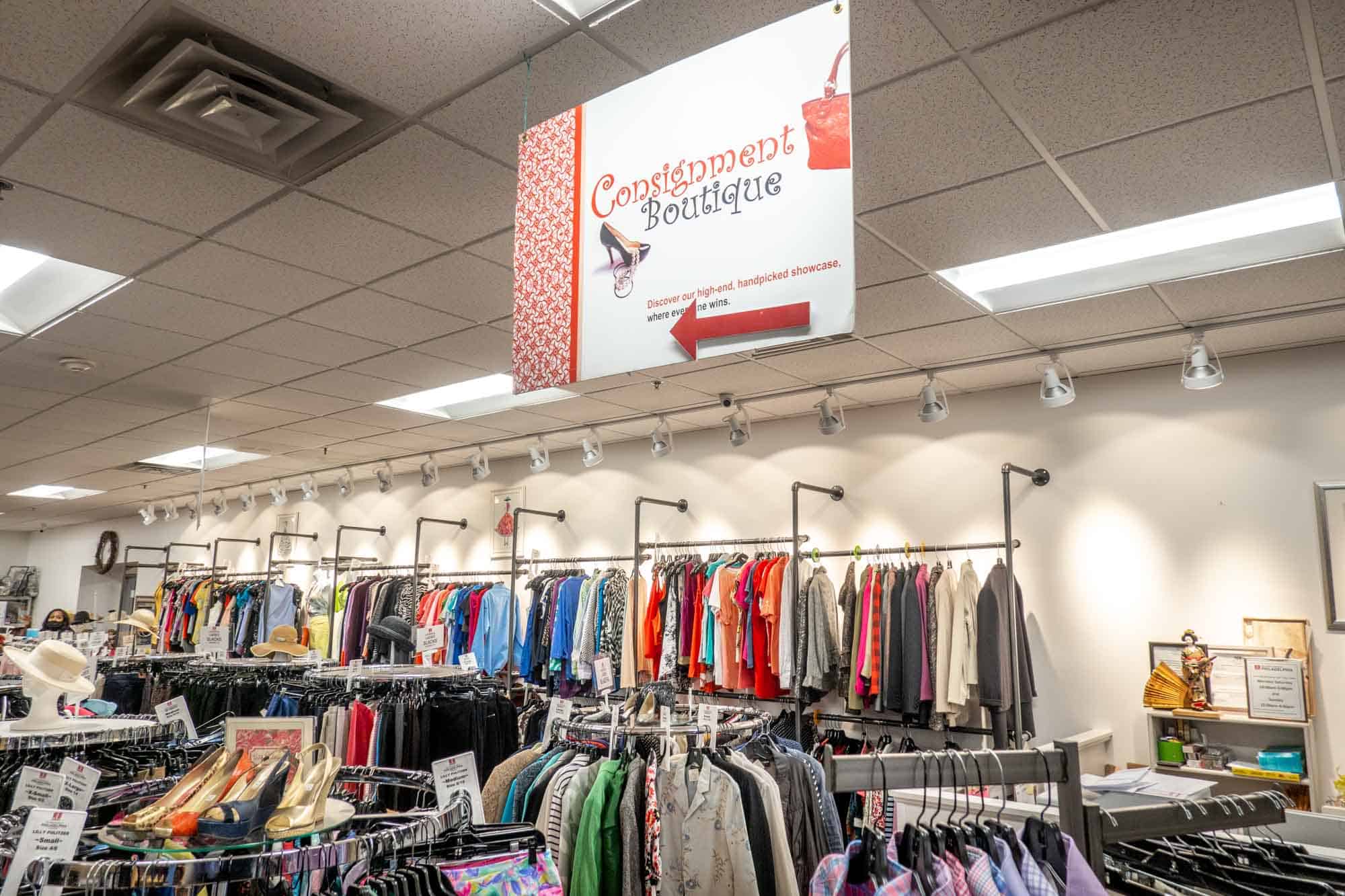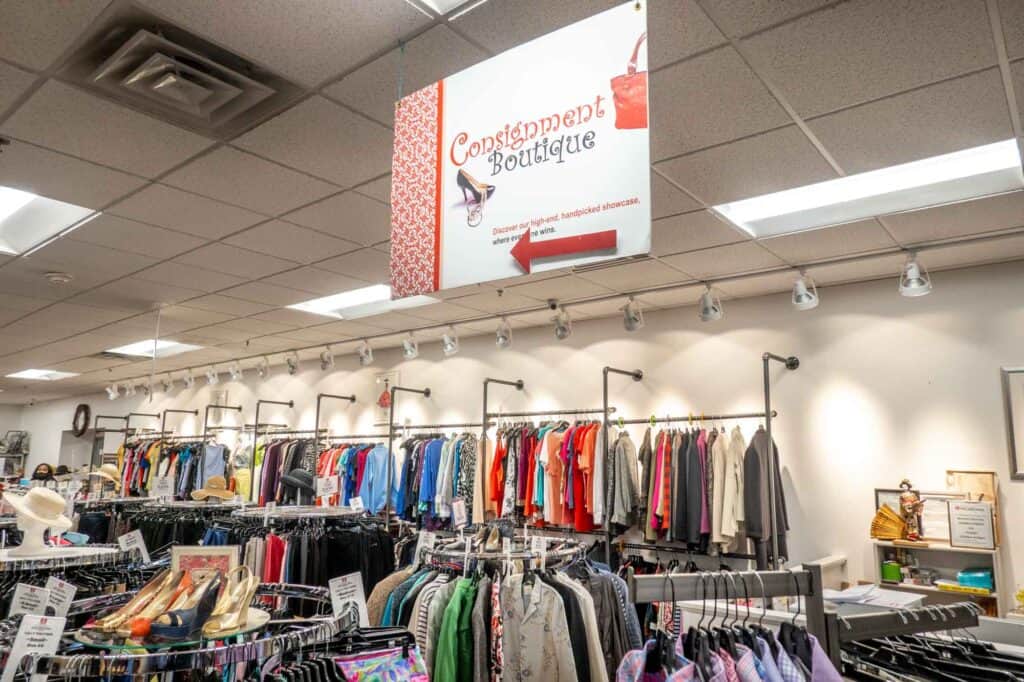 Another Philly-adjacent competitor! The Junior League Thrift Shop is less than thirty minutes outside of Philly on the Main Line and worth the trip. Junior League offers designer styles and keeps a well-organized store for customers to easily peruse. While this Ardmore thrift shop may be a little pricier than some of the other spots on our list, the quality of goods closes any price gaps. Located at 25 Lancaster Ave. in Ardmore.