Some posts on this site contain affiliate links, meaning if you book or buy something through one of these links, we may earn a small commission (at no extra cost to you).
Food is serious business in Philadelphia. Many people are familiar with the iconic Philadelphia foods like water ice, cheesesteaks, and pretzels, which have their revered place for good reason. Beyond those go-to foods, the city also has a vibrant dining scene of varied cuisines and specialties.
The classic Philly foods represent the heritage of the people who make up the city's fabric. There are Italian-American specialties, strong Mexican influences, and additions of many more immigrant communities along with original Philly creations.
Here's a look at 17 must eat classics.
Soft Pretzels
The wonder of soft pretzels and how they're eaten any time of the day—especially for breakfast—was one of the first quirks we were introduced to about Philadelphia food. Pretzels are a standard part of the diet here, even with your morning coffee.
The ideal pretzel is firm (almost crunchy) on the outside and soft in the middle. The twist is the part everyone wants most, but every part of the pretzel goes well with the dipping sauces like mustard, honey mustard, and cheese whiz.
You can find soft pretzels all over the city. The Philly Pretzel Factory is a mainstay thanks to their numerous locations, but true pretzel connoisseurs go for Center City Pretzel who's been making them reliably for over 20 years. We also love the softer, buttery "Amish pretzels," which you can watch being made daily at Miller's Twist in Reading Terminal Market.
Roast Pork Sandwich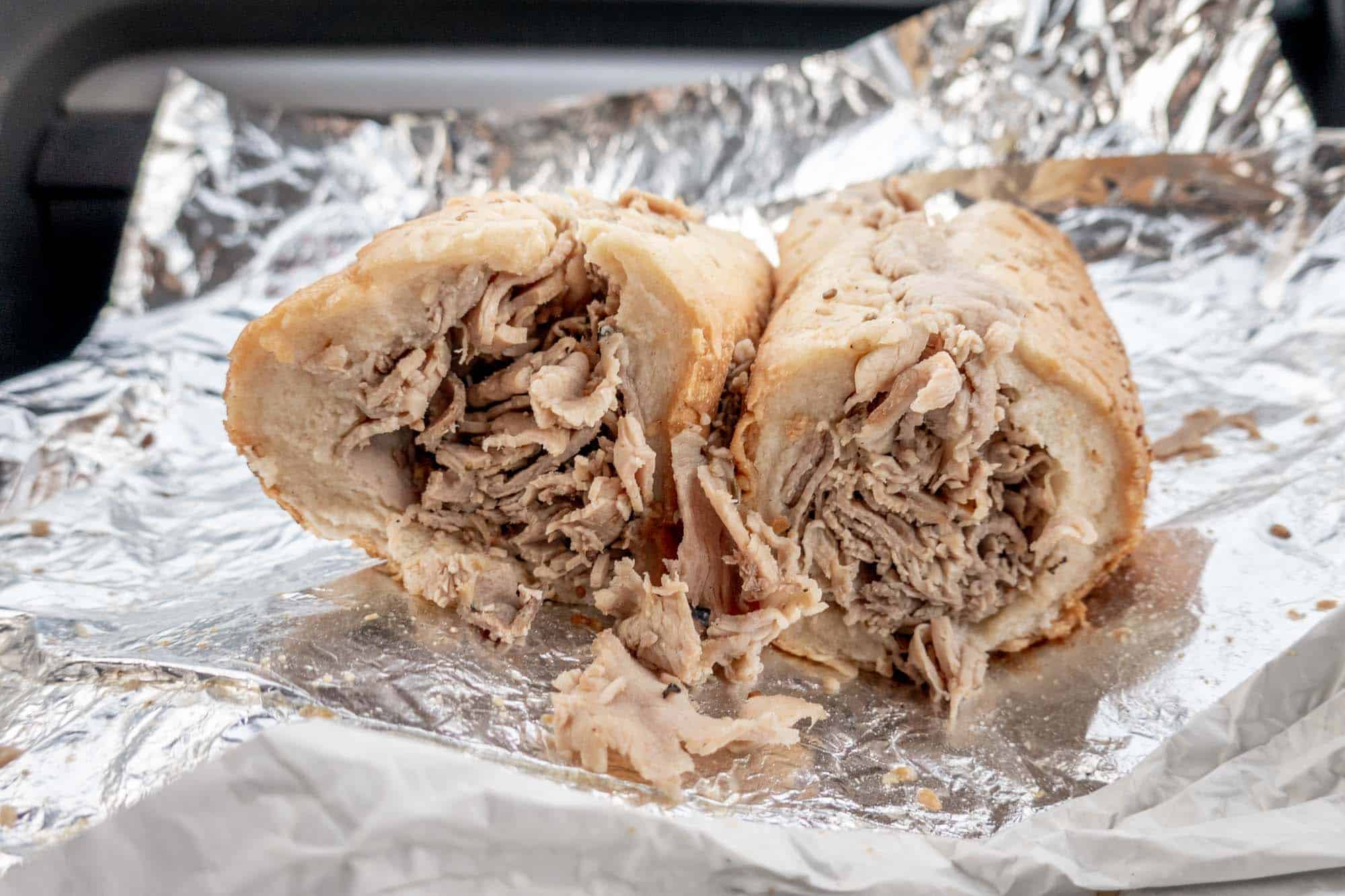 Philly may be best known for cheesesteaks, but it's the roast pork sandwich that gets the accolades. This regional specialty includes oven-roasted pork shoulder, melted provolone cheese, and garlicky broccoli rabe, all served on a sesame seed roll. Many purists would probably call it the best food in Philadelphia.
The most popular places to eat the famous sandwich are award winners. John's Roast Pork, which has made the sandwich since 1930, won a James Beard Award for theirs, and DiNic's version was named the Best Sandwich in America by the Travel Channel.
Cheesesteak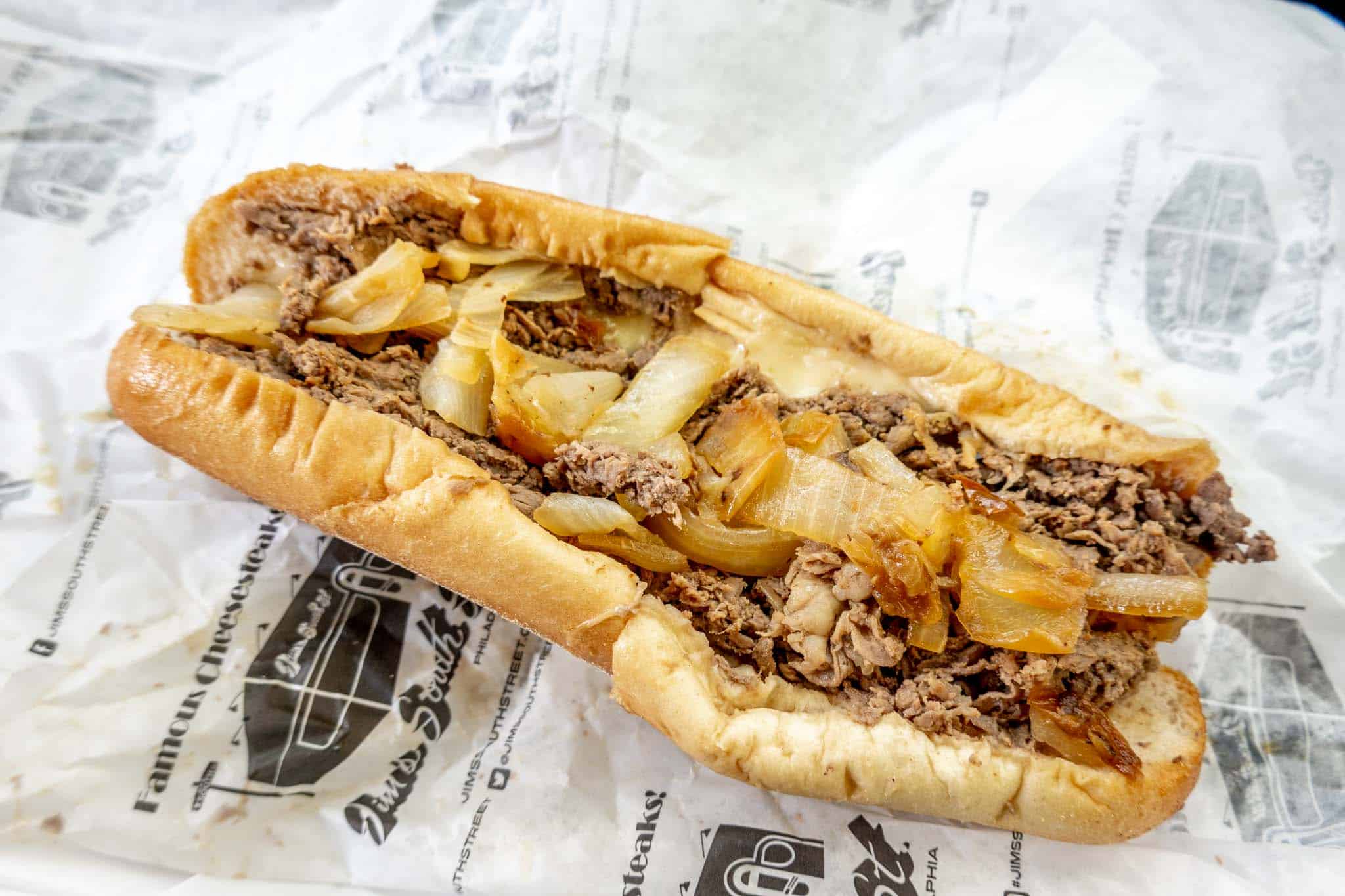 The cheesesteak is synonymous with Philadelphia and is what the city is most famous for. This Philly food icon has been replicated around the US and around the world, but there's only one city where you can have them from the masters.
Everyone has their own opinion about how to order it. And whether they get it with fried onions and cheese wiz, American, or even creamy provolone, they surely have their own opinion about which shop does it best, too.
Pat's and Geno's on East Passyunk Avenue are the most well-known nationally and the most popular with tourists, but many locals have other favorites. Jim's, Dalessandro's, Philip's, and Steve's Prince of Steaks are all near the top of the list for most Philly natives. Check out our detailed guide to the best cheesesteak in Philadelphia.
Cannoli
For nearly 100 years, Termini Brothers Bakery has made amazing Italian sweets like torrone, lobster tails, and zeppoli. But cannoli is what they're truly known for.
With its crunchy, perfectly-fried shells and fluffy ricotta cheese, vanilla, or chocolate Italian cream filling, this cannoli will make you feel like you've gone straight to Sicily.
French onion soup at Parc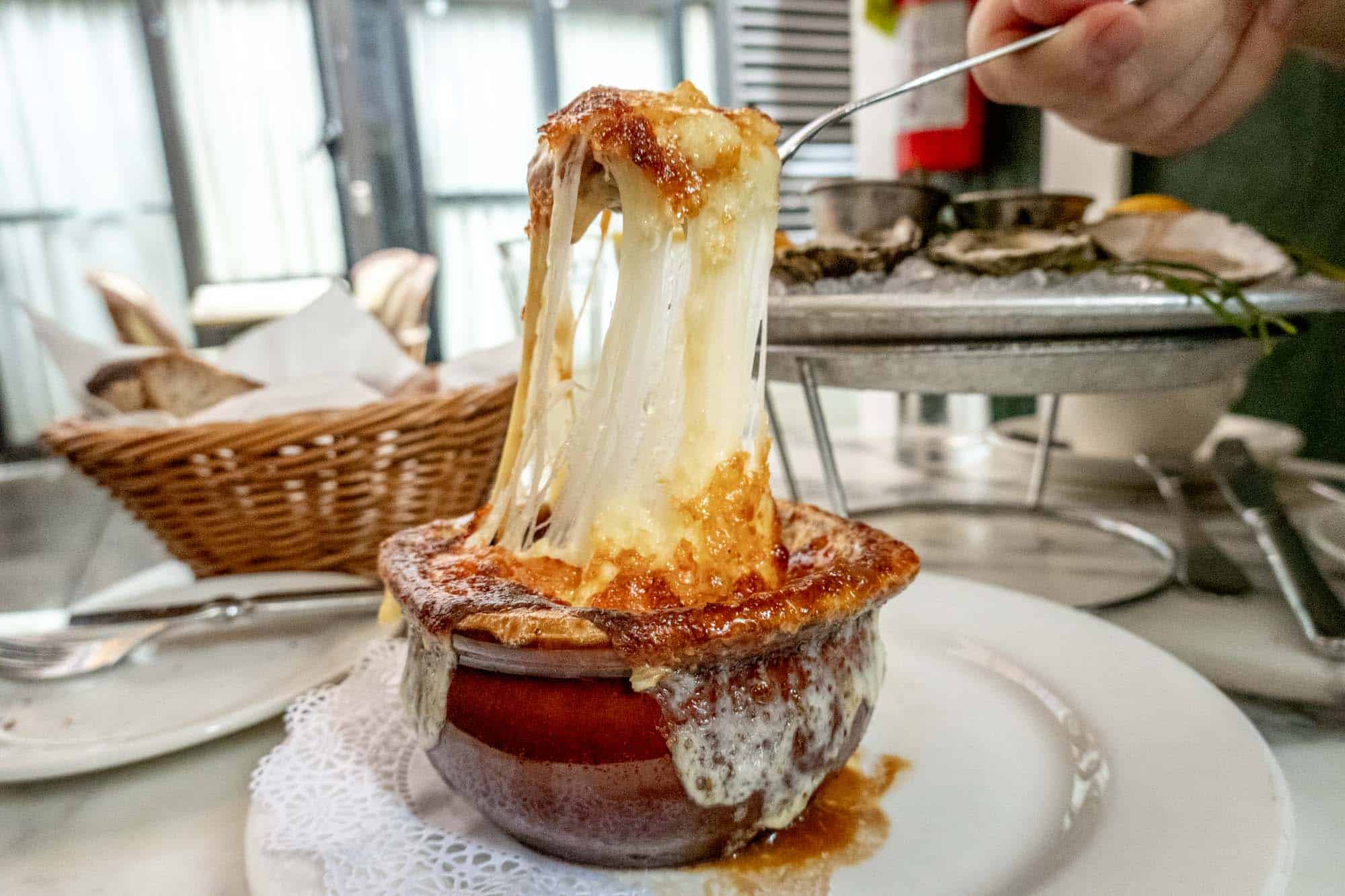 From its sidewalk café to its beautiful bar and tiled floor, Parc restaurant on Rittenhouse Square offers an authentic French bistro experience for lunch, brunch, and dinner.
Like any great French restaurant, Parc is known for its breadbasket that will make you feel like you've stopped at a bakery in the quiet streets of Provence. Second only to the bread is the French onion soup—with perfectly caramelized onions and a cap of bubbling, melted cheese, it's one of the best things to eat in Philadelphia.
Wawa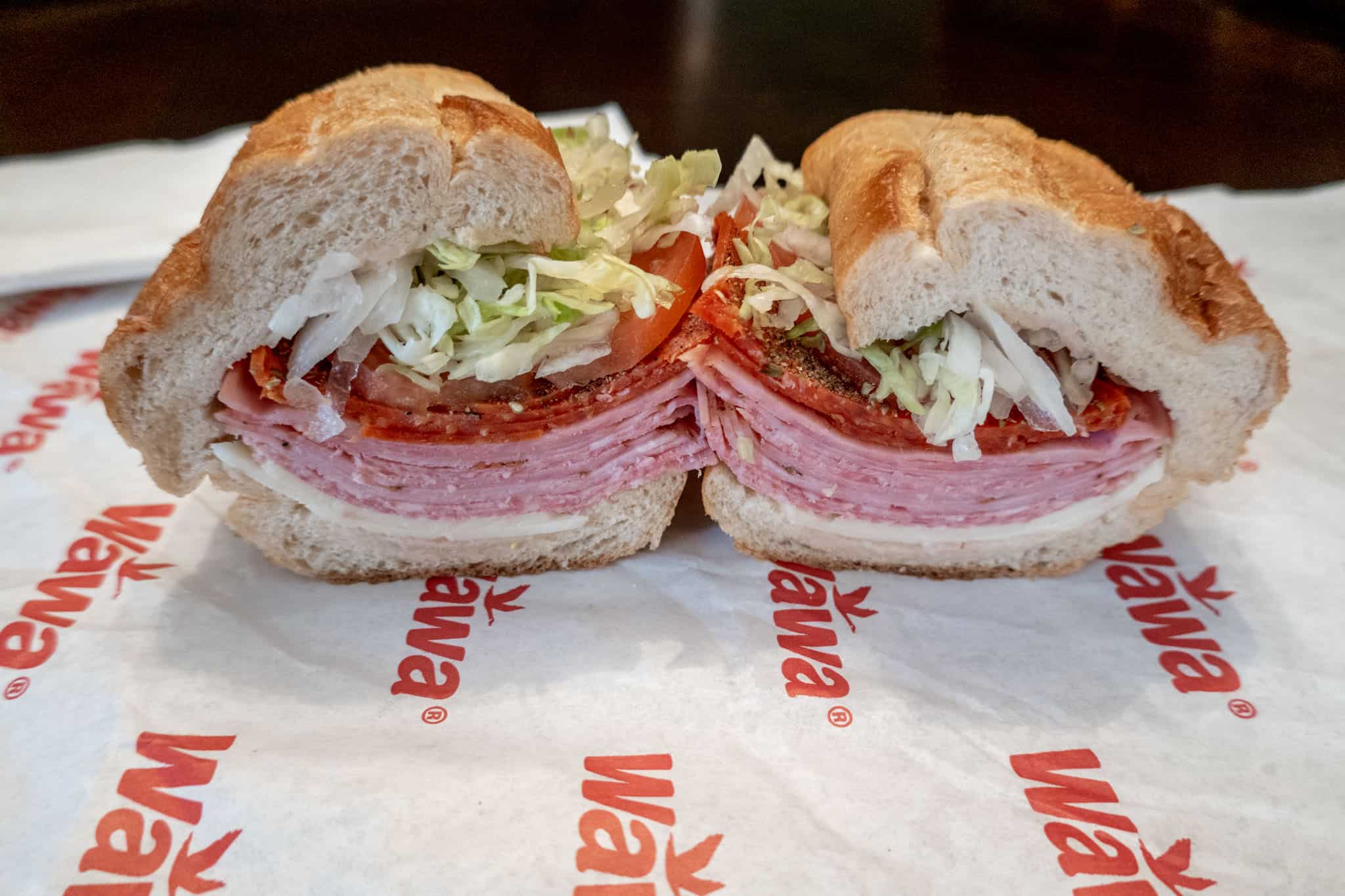 In Philadelphia, Wawa is king. Not only does the homegrown convenience store chain have good gas prices, but it also has a full menu of made-to-order food and drinks that many swear by.

Wawa has customizable hoagies, sourdough melts, quesadillas, and specialty drinks that are reasonably priced and available around the clock. If you're visiting in the fall, look out for the gobbler—it's basically Thanksgiving on a roll.
Dan Dan Noodles at Han Dynasty
Dan dan noodles are a must when you're looking for something spicy. Head to one of Han Dynasty's three locations in the city (or the other 3 in the 'burbs) for this Szechuan specialty that's a balance of a spicy, sweet, and nutty sauce on top of delicious noodles and minced pork.
Tacos at South Philly Barbacoa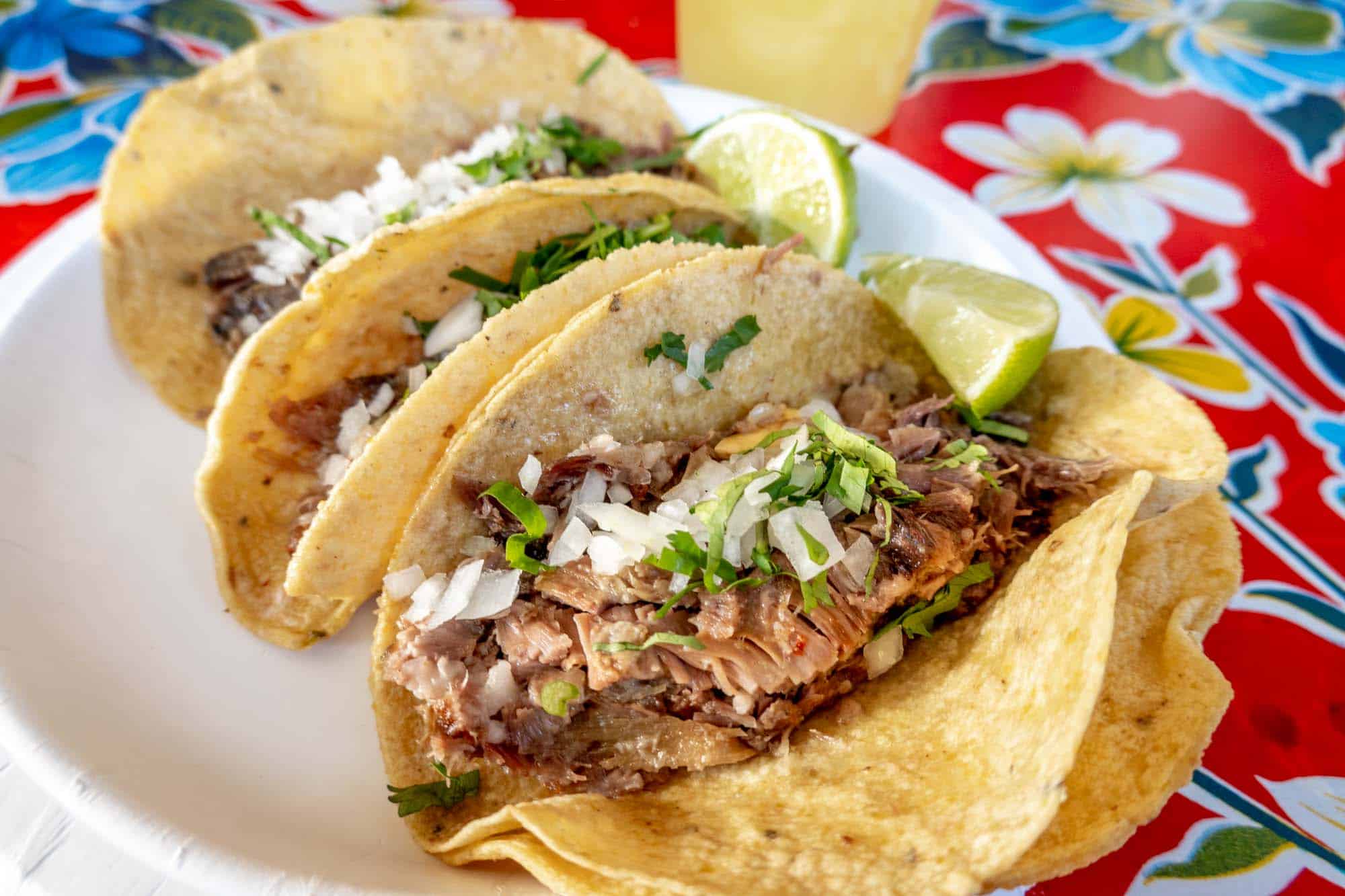 South Philly Barbacoa is an essential part of dining in the city. Chef Cristina Martinez has been recognized just about everywhere—from the James Beard Awards to the Netflix series Ugly Delicious—for her outstanding Mexican food.
Lamb barbacoa tacos are the thing to eat here. Slow cooked for hours in a citrusy marinade, the lamb is as tender as could be. It's served on homemade corn tortillas made from corn that is grown in Lancaster specifically for the restaurant. The lamb consommé is always popular, and visitors will find other rotating dishes like tamales, but the menu is always small.
I once had a cheese quesadilla here that's one of the best things I've ever eaten. If Chef Martinez can make a dish like that sing, there's nothing she can't do. (Note that South Philly Barbacoa is only open on Saturday and Sunday from about 5am until sold out.)
Tastykakes
Tastykakes are the local dessert. It seems to be encoded in people's DNA here. Butterscotch Krimpets, peanut butter-filled Kandy Kakes, sticky Honey Buns—these are the things that Philly dreams are made of. Pop into local convenience store chain Wawa or any local grocery store and sample a few.
Pizza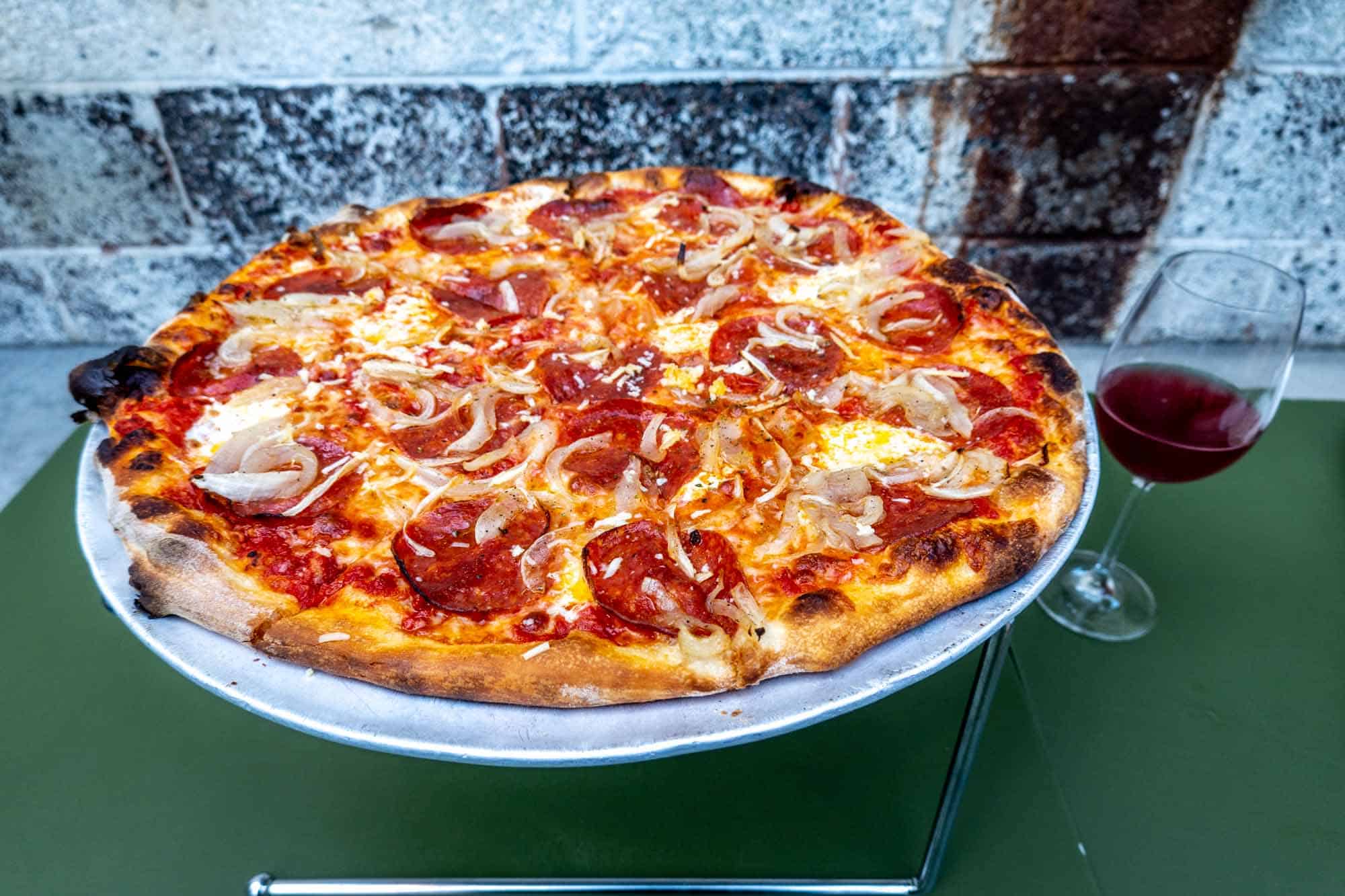 Philly's pizza scene is full of outstanding options.
The originators of square pizza, Santucci's has been turning out their pies for over 60 years. With the sauce on top, they're available topped with everything from meatballs to broccoli rabe. There are lots of square pizza newcomers worth trying, too, including Down North and Pizza Jawn, which is one of our favorites.
Another local favorite that has gotten national acclaim is Pizzeria Beddia. Named the "Best Pizza in America" by Bon Appetit, Pizzeria Beddia serves 16-inch pies topped with whole milk mozzarella, Galen's Good Old (like a Dutch Gouda), and lots of other options. Unquestionably one of the top restaurants in Fishtown, Beddia also serves a small selection of salads and appetizers.
Water Ice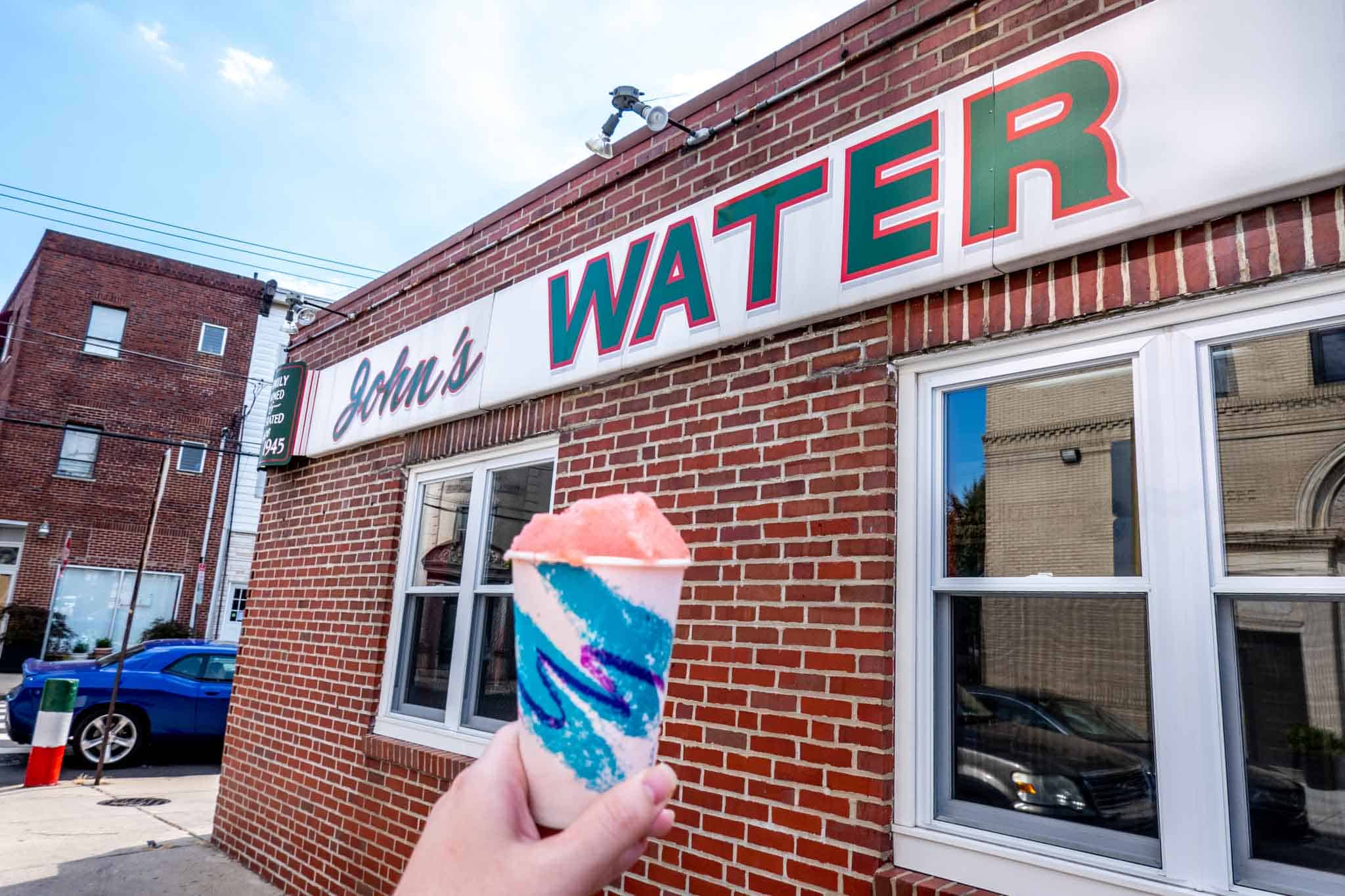 Another favorite Philadelphia dessert, water ice is known elsewhere as Italian ice. Here, it's the perfect treat any time the thermometer tops about 65 degrees.
A mixture of fruit (or syrup), sugar, and finely shaved ice, it's commonly available in classic flavors like cherry, lemon, and pineapple, though you'll find a wide variety across shops. Rita's Water Ice is the most ubiquitous shop with locations around Pennsylvania and the US, though many swear by smaller operations like John's Water Ice, Rose's Real Italian Water Ice, and Yardley Ice House in Bucks County.
Crabfries
The confusingly-named Crabfries at Chickie's and Pete's don't actually include any crab, but they're still one of the best eats in Philly. Dusted with plenty of "secret" crab spices, much like Old Bay seasoning, they're full of flavor. When you add the essential creamy, cheesy dipping sauce to the pile of crinkle-cut fries, you have the city's favorite snack for watching sports
Lamb shoulder at Zahav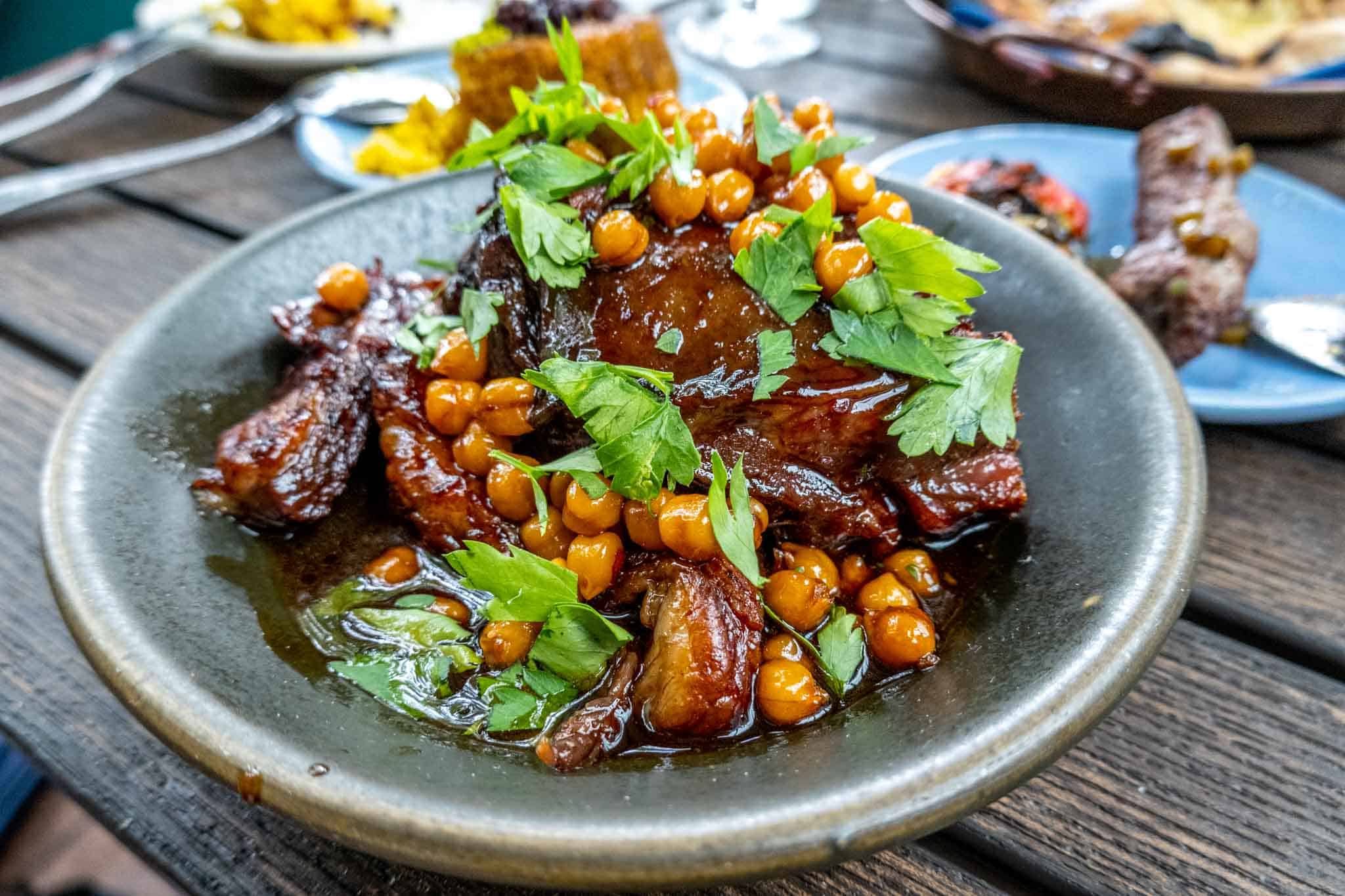 Lauded around the country, chef Michael Solomonov's Zahav remains one of the hardest reservations to get in the city. But it's worth it.
The multi-course tasting menu of Israeli delights begins with za'atar-coated laffa bread and continues through halloumi, tartare, and creatively spiced vegetables. The entrée is the piece de resistance, the restaurant's signature lamb shoulder with pomegranate molasses and chickpeas. So tender that it practically falls apart, the lamb is a triumph.
The Schmitter
More than 50 years ago, the Schmitter was born in Chestnut Hill. Since then, the sandwich has become an iconic food in Philly. The roast beef, salami, cheese, fried onions, and tomatoes combine into one decadent sandwich oozing with Schmitter sauce. It's delicious. Get to McNally's Tavern to try one for yourself or look out for their stand at Eagles games.
Gambas al ajillo at Amada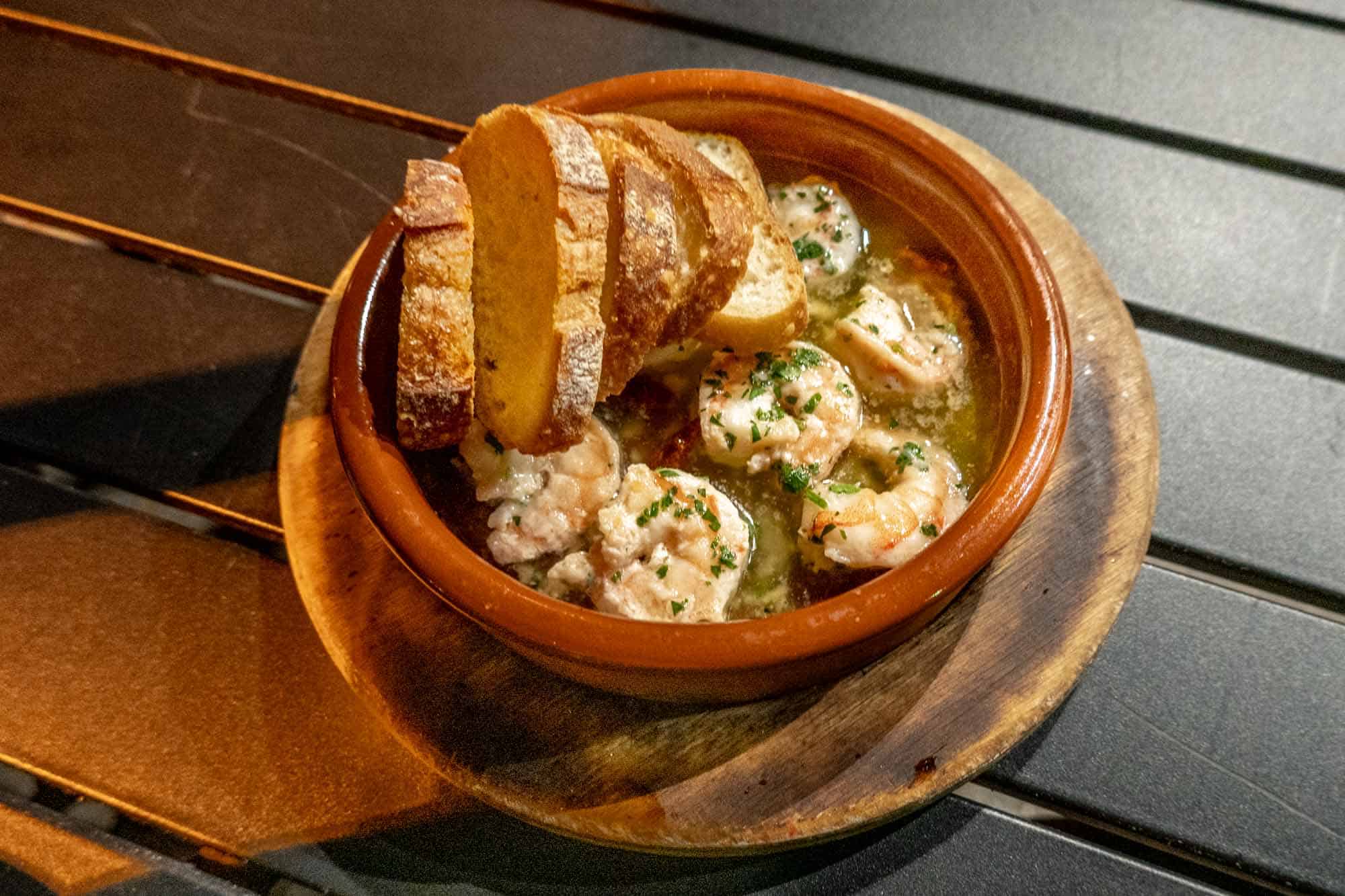 Before the proliferation of tapas across the city and the country, there was Amada–one of the original best places to eat in Philadelphia. For 15 years, the Old City staple has served up their gambas al ajillo (garlic shrimp) to voracious diners looking for a Spanish seafood fix. (There is another location in Atlantic City.)
The shrimp are cooked in olive oil with chopped garlic and red chili and then finished with lemon juice and chopped parsley and served in a sizzling stone dish. We go to Madrid a lot and always make our way to a place that's served gambas al ajillo for well over 100 years. If you put the Spanish version and the Amada version in front of me, I'm not sure I could tell the difference. The shrimp at Amada are 100% that good. Read our detailed review of Amada.
Philly-style tomato pie
As many of the items on this list of iconic Philadelphia foods show, the city has been heavily influenced by the Italian immigrants who came here in the early 1900s. Nowhere is that clearer than through Philly's love of tomato pie.
Philly-style bakery tomato pie starts with focaccia-like dough and chunky tomato sauce. Occasionally, there is a sprinkle of grated romano cheese, Parmigiano-Reggiano, or oregano. It's traditionally eaten at room temperature, which is something visitors may not be expecting. Sarcone's Bakery and Cacia's Bakery in South Philadelphia are particularly known for theirs and have gained notoriety for their tasty pies.
Federal Donuts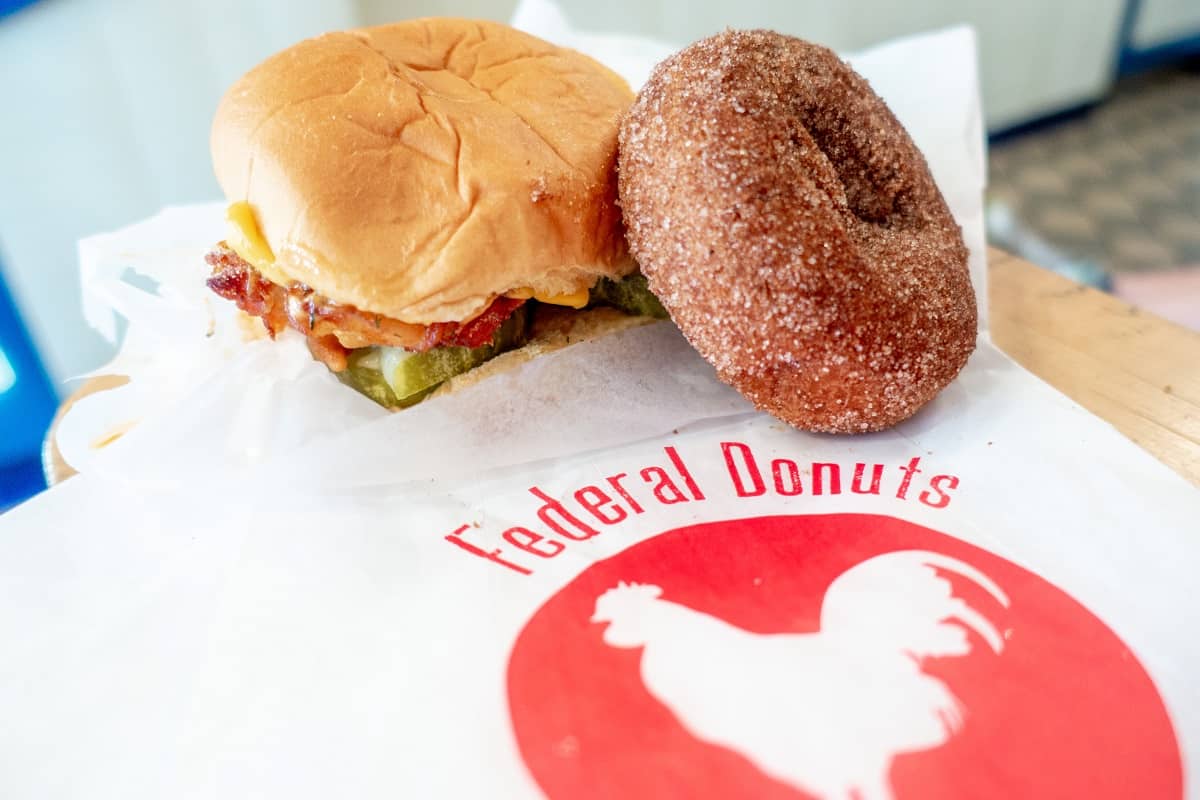 One of the most popular things to eat in Philadelphia is whatever you can get your hands on at Federal Donuts. Even after a decade on the food scene, they still sell out of their amazing donuts and twice-fried chicken.

FedNuts, as it's nicknamed, serves fried chicken with a honey donut, a fabulous fried chicken sandwich with American cheese and spicy Rooster Sauce, and an array of unique donuts like strawberry lavender and chocolate chip cake. Run, don't walk to one of their 7 locations.