Some posts on this site contain affiliate links, meaning if you book or buy something through one of these links, we may earn a small commission (at no extra cost to you).
In the northwest corner of Philadelphia, Morris Arboretum & Gardens of the University of Pennsylvania feels like a countryside retreat. The 92-acre garden in Chestnut Hill features sculptures, walking paths, a pond, and even a treetop walkway.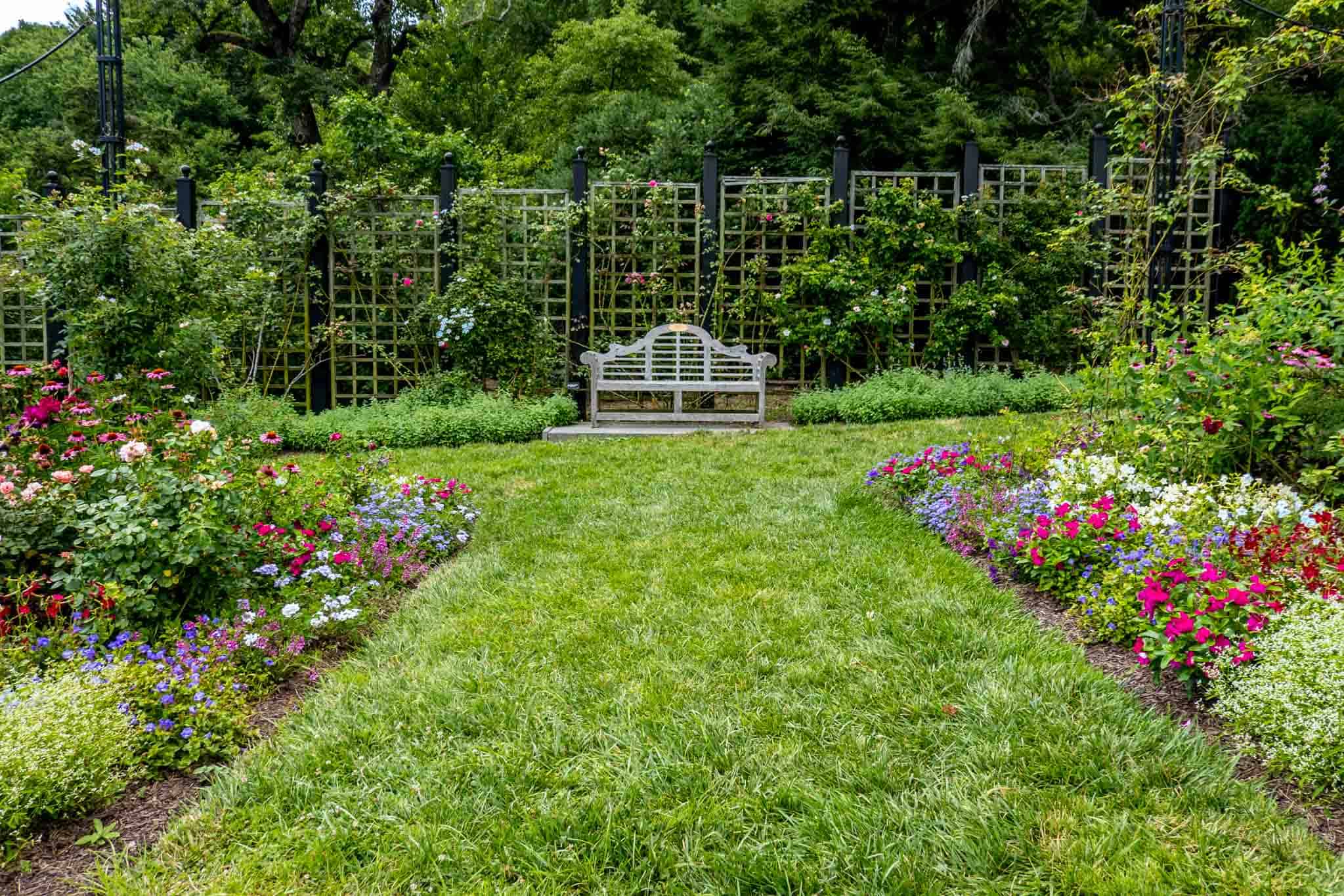 The Arboretum is laid out in an English park style with rolling lawns and groves of trees punctuated by more formal gardens. Strolling the area, it's easy to spend 2 or 3 hours enjoying the various flowers, plants, trees, the Fernery, and other special features. We have been members for several years, and exploring the beautiful grounds never gets old.
Today's visitors can thank John Morris and Lydia Morris for the beautifully manicured space. The grounds of what is now the Arboretum & Gardens began to take shape in 1887 when the Morris siblings started their collection of plants from around the world at their summer home, Compton. Many of their original plantings are still part of the landscape in what is now Pennsylvania's official arboretum.
What to see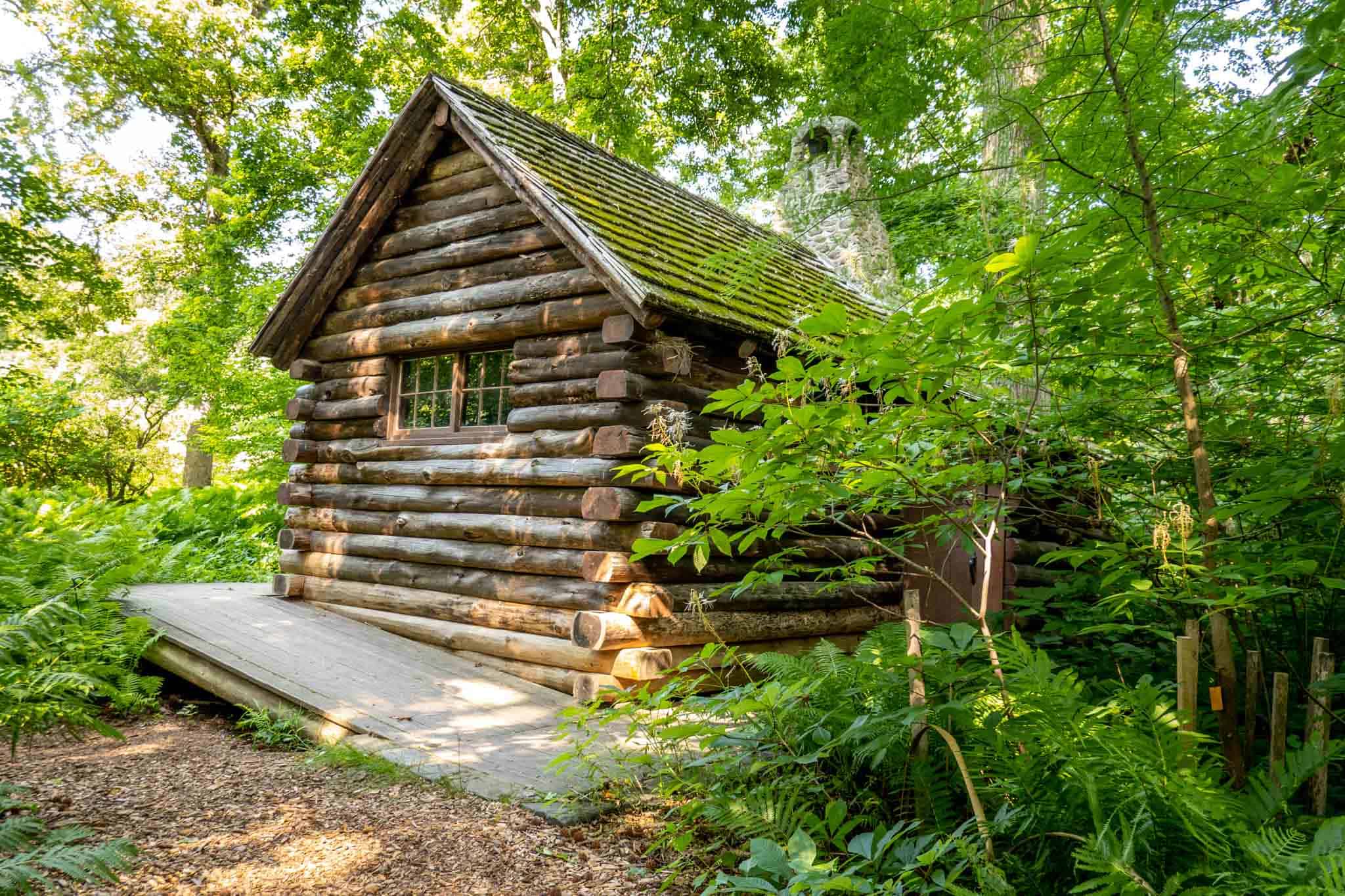 There are 2600 types of plants at Morris Arboretum, so there is never a shortage of things to see. The garden's website highlights what is blooming in each season so visitors can know what to see depending on the month, plus where to find it. It's particularly helpful if you're looking for specific plants or are visiting at a time when the gardens might not be as lush, like in late fall or winter.
Important collections around the grounds include native azaleas, various species of magnolias, and maple trees. The Fernery, an 8-sided glass house, is worth a stop in all seasons. Built in 1899, it is filled with rock formations and waterfalls. (Fair warning: it can be very humid in there.)
Our favorite time to visit is any time in spring before it gets too hot. In late March and April, the grounds are covered in shades of pink and white thanks to the different types of blossoming cherry trees. A couple of weeks later, the tulips bloom, and the roses are not far behind in May.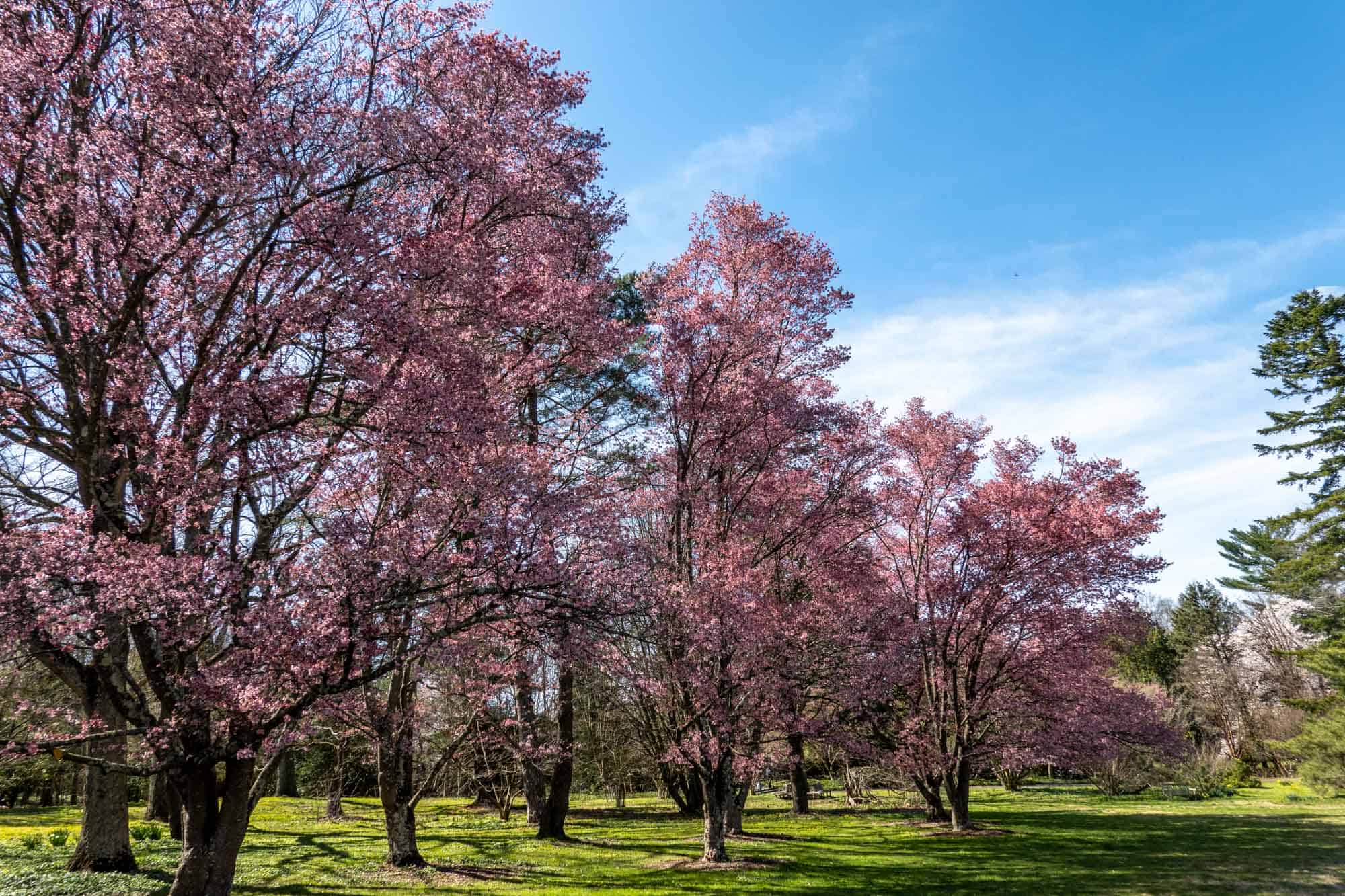 Fall is also an ideal time to visit. With so many species of trees, fall colors can be incredible. The enkianthus shrubs are fiery red, the ginko trees glow gold, and the threeflower maples are a shade of orange-red that seems to go perfectly with the season. There are also plenty of pumpkins and scarecrows designed by local children and organizations around the grounds.
Many visitors love the sculpture garden whose additions are central to the Arboretum's goal to keep art as an integral part of the grounds. There are abstract, graphic works alongside more recognizable things such as bullfrogs or John and Lydia Morris themselves.
Two of Morris Arboretum's most notable attractions aren't plants at all. Out on a Limb is the Arboretum's treetop walkway that lets visitors see the forest from an elevated walkway and platform among the branches. It is complete with a giant bird's nest, which is a particular favorite for kids. Nearby, is the Garden Railway—trains and trolley cars running on a 45 mm track through a miniature landscape. It typically runs April through October and during special holiday events in December, which tend to sell out quickly.
Is it worth visiting?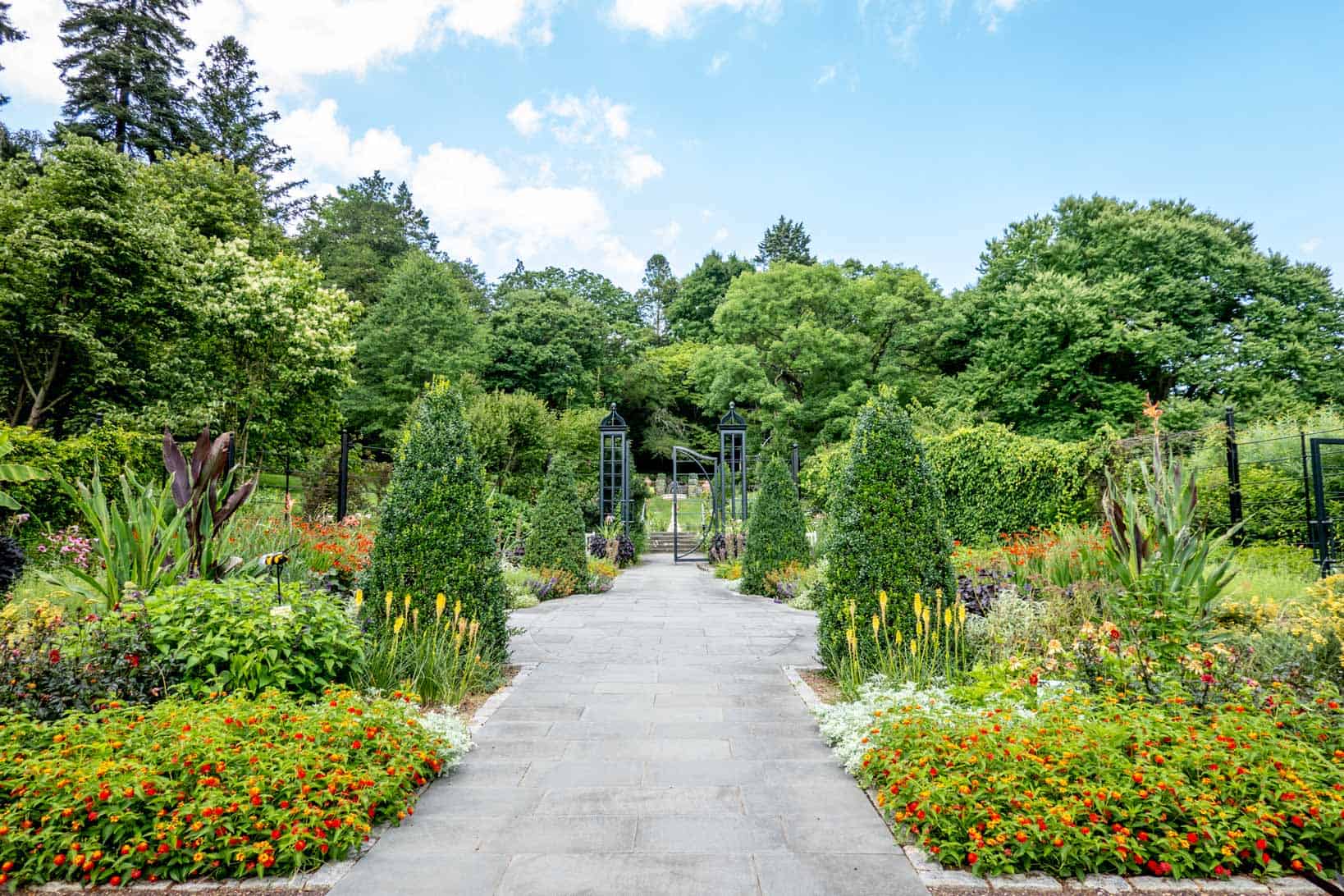 Lovers of the outdoors will find the Arboretum one of the best places in the city to enjoy nature. One of the most beautiful gardens in Philadelphia, it is full of stunning scenery and vegetation. Those who are interested in learning more about the plants themselves can take advantage of all the signage and the regular guided walks and classes offered by experts.
We love it for the open space, the swans that zoom across their pond, and special events like music and firefly walks.
Information
Morris Arboretum is about 14 miles from Center City in the Chestnut Hill neighborhood. You can purchase tickets in advance online or in person at the entrance. Admission is $20 for adults, $18 for ages 65+, and $10 for children ages 3 to 17.
The garden is located at 100 E. Northwestern Ave. between Germantown Ave. and Stenton Ave. Parking is free.