Some posts on this site contain affiliate links, meaning if you book or buy something through one of these links, we may earn a small commission (at no extra cost to you).
The Shofuso Japanese House and Garden is a gem in Fairmount Park. With its bright blossoms, rippling koi pond, and traditional-style house, this sanctuary is a remarkable getaway just a few miles from Center City.
Visitors can enjoy the house while learning about its architecture and function. Outside, more than an acre of landscaped gardens provides lots of room to roam.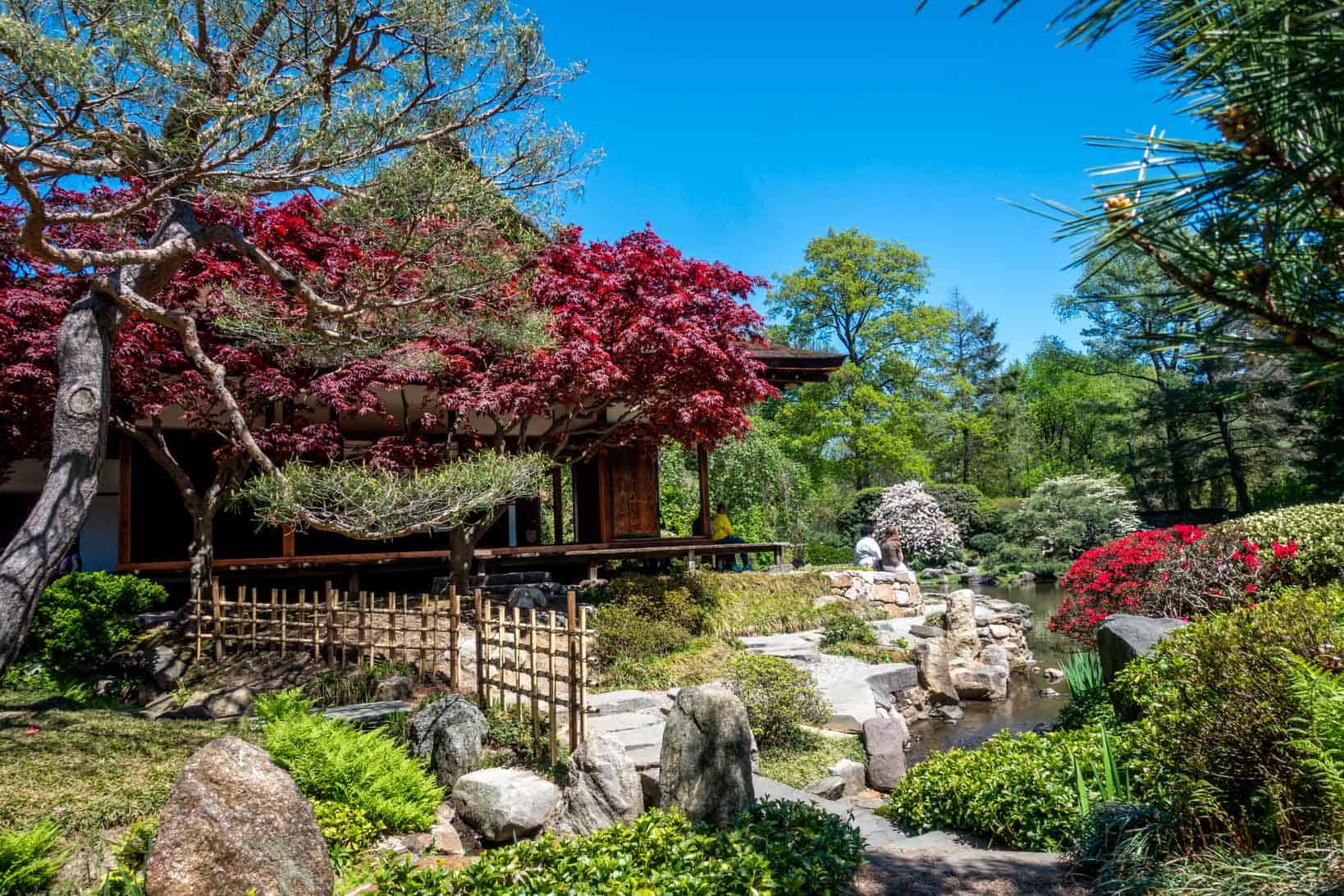 History
The 17th century-style Shofuso Japanese house (meaning "Pine Breeze Villa") was first constructed in Japan in 1953. It was designed using traditional techniques and materials as part of an exhibition at New York's Museum of Modern Art (MoMA).
Following two years at MoMA, the house was moved to West Fairmount Park in Philadelphia where it was reconstructed in 1957-58. The site has been home to Japanese monuments and tributes to Japanese culture since the 1876 Centennial Exposition, so putting it here was a natural choice.
The Japanese garden at the site was originally built in 1909 by Y. Muto, a landscape architect who also contributed Japanese elements to Morris Arboretum in Chestnut Hill. When the house was installed, the Shofuso garden was redone to complement it.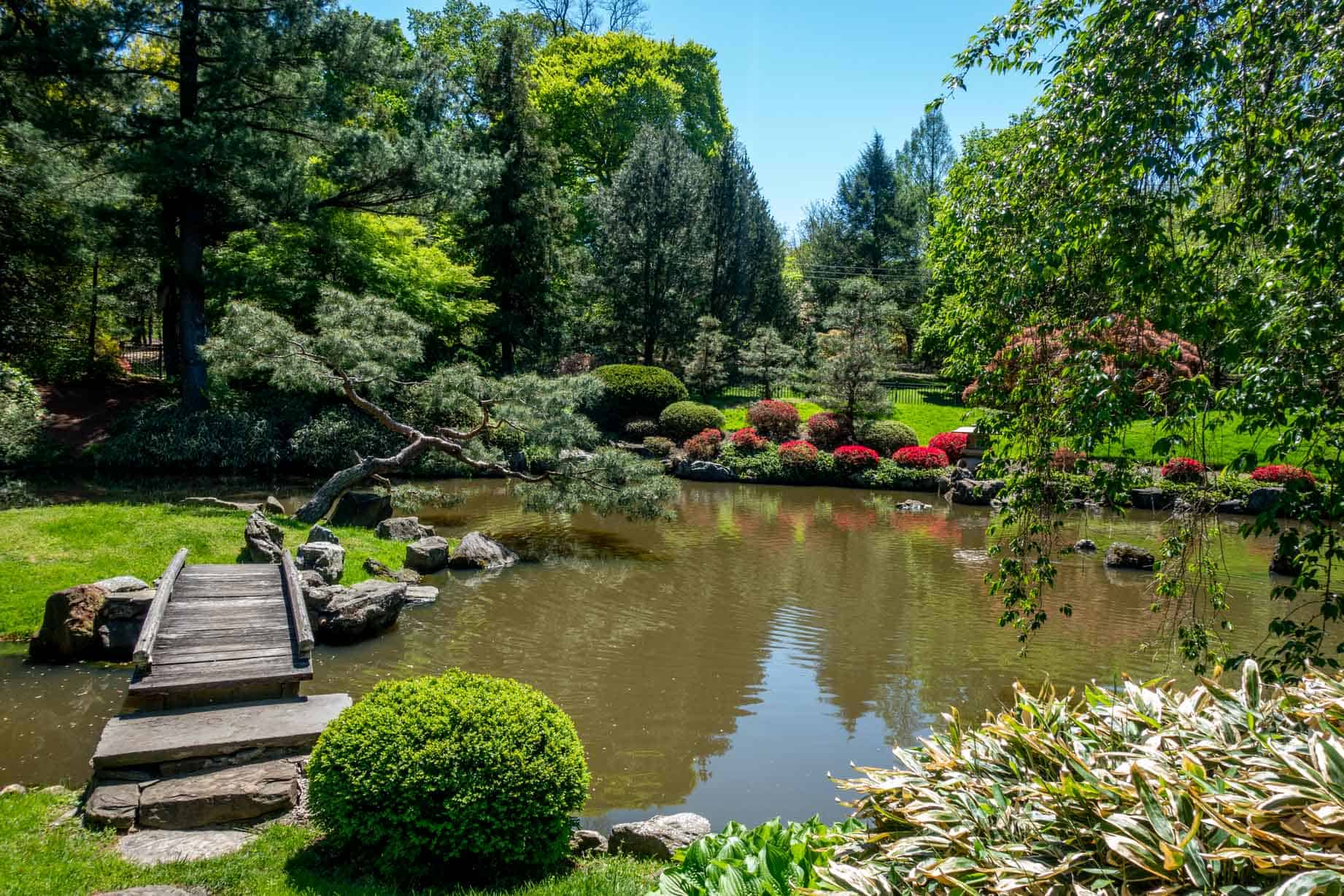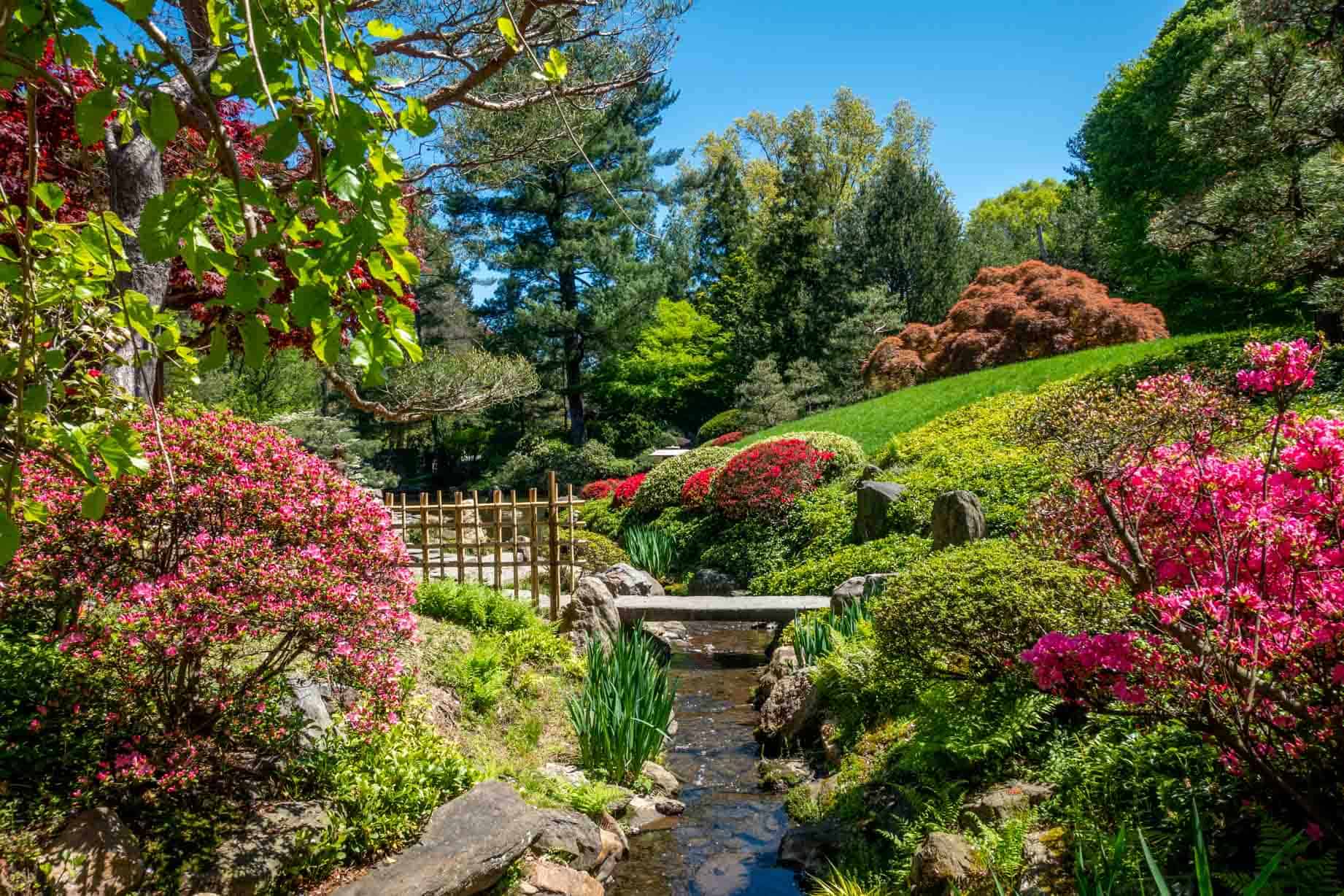 House & Garden
The Shofuso house is modeled after an early 17th-century temple guest house. It is built in a streamlined style that focuses on joining beams and slats with hand tools and minimizes using nails in its construction. The house includes a kitchen, tea room, and bath, which visitors can explore. Don't miss the view of the garden from the veranda.
Two of the most unique elements of the house are its roof and its artwork. The hinoki bark roof is the only one that exists outside Japan. Building it required permission from Japan's National Forestry Agency to harvest the cypress wood. Inside, you'll find 20 murals entitled "Waterfall" that were inspired by the waterfall in the garden. Donated by painter Hiroshi Senju, the unique murals are done on mulberry paper using a custom "Shofuso color" made by extracting and combining colors from elements in the house and garden.
As you walk through the house, you'll find detailed explanations about the purpose and function of the different rooms. There is also additional information about the creation of "Waterfall," showing the artist at work.
The garden landscaping has been updated several times over the years, most recently by expert gardeners from Kobe, Japan. In its current state—which has been renovated in the Momoyama style of early 17th-century Japan—the garden includes traditional elements such as a koi pond, tea garden, and courtyard garden.
Walking around the grounds, there are numerous places to stop and enjoy the surroundings. You can hang out by the pond, linger on the bridges, and get lost for a moment in the stream and waterfall. It's truly remarkable what an oasis this place is so close to the heart of the city. It's one of the most remarkable gardens in Philadelphia.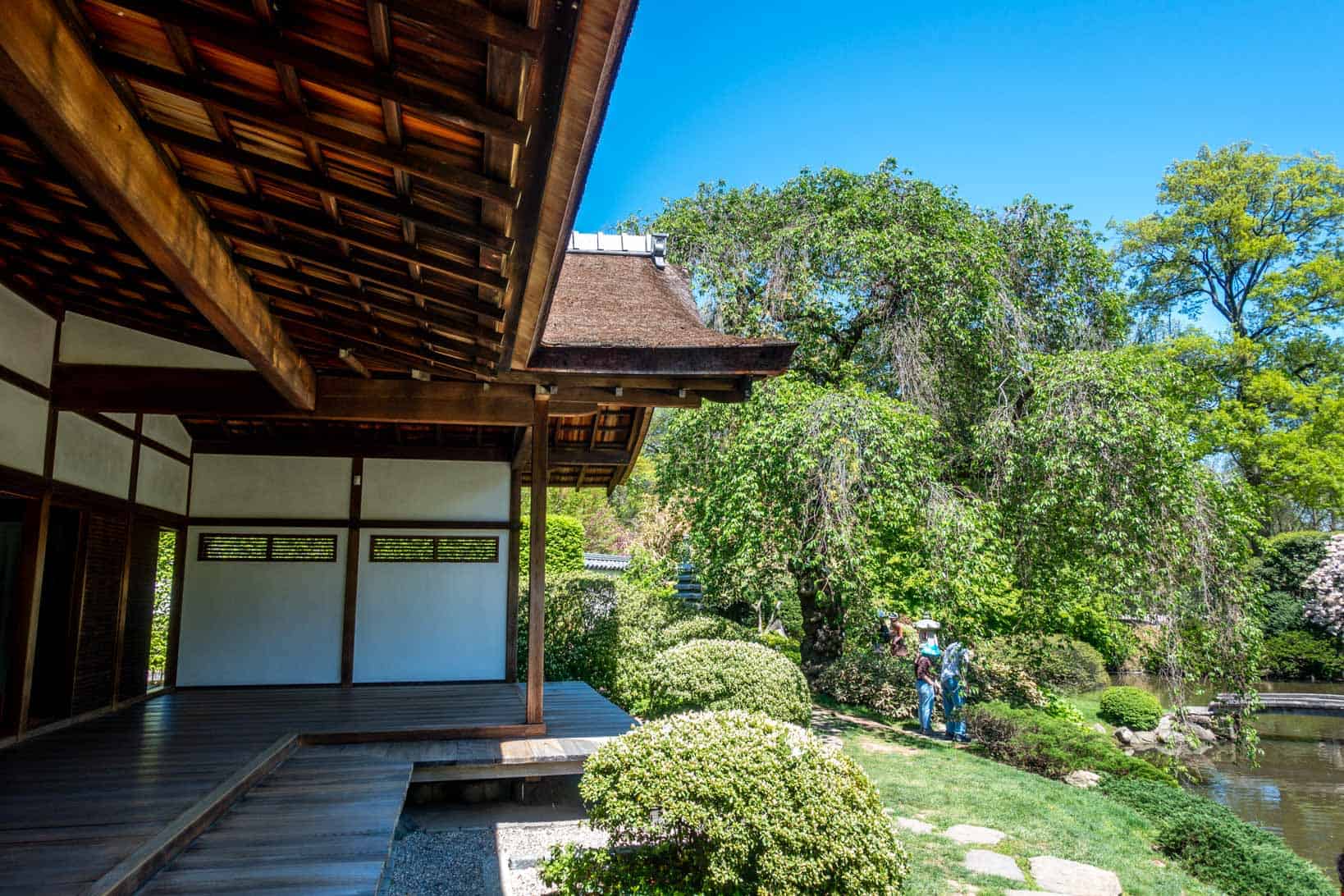 Visiting Shofuso
There is free parking at The Shofuso Japanese House and Garden. It is limited, so public transportation or bicycling to the park are recommended at popular times such as on the weekends, during special events, or when the cherry blossoms are in bloom.
Visitors must remove their shoes to walk through the house in keeping with Japanese tradition, so wear or bring socks. Shoe coverings are available for those who cannot remove their shoes.
Shofuso is located in West Fairmount Park at Lansdowne Drive and Horticultural Drive.