Some posts on this site contain affiliate links, meaning if you book or buy something through one of these links, we may earn a small commission (at no extra cost to you).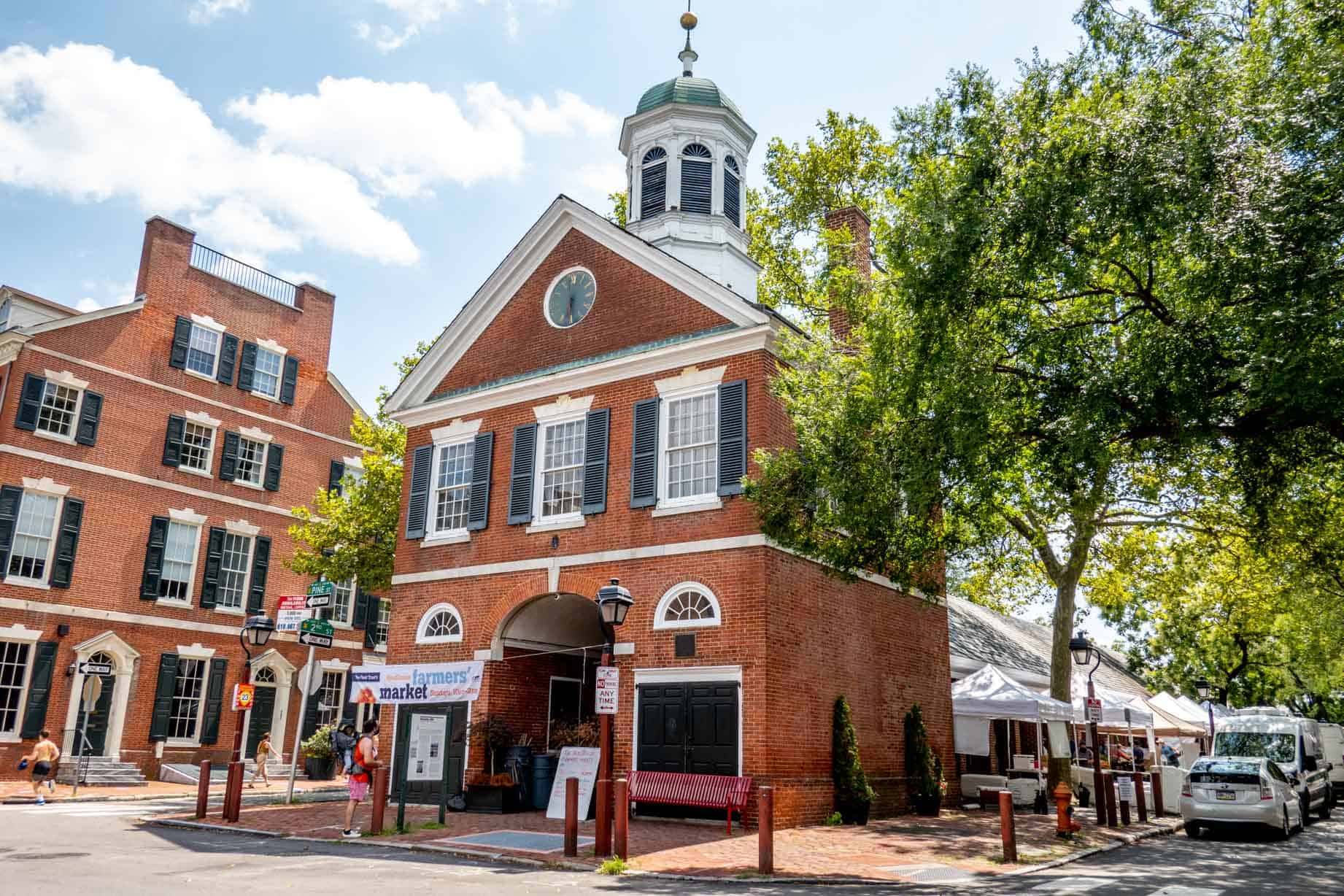 Philadelphia is a bustling city year-round. The historic sites are always open, every season is packed with festivals and special events, and you can find cheesesteaks every day of the year. So, since there is no bad time to come, when is the best time to visit Philadelphia? It depends on what your interests are and how much the weather impacts your plans.
Here is a look at what you can expect from the weather and what to do around the city in each season.
Weather in Philadelphia
One of the best things about the weather in Philadelphia is that we typically have four distinct seasons.
Spring – The warm up begins in March. With the advent of spring, average temperatures during the day are in the 40s. By April, it is commonly in the high 40 to low 60s. By May, the average daily temperature is 75. You can expect about 3-4 inches of rain each month.
Summer – Average temperatures in June, July, and August are in the high 80s. This can be misleading, however, because the (sometimes oppressive) humidity can make it feel much hotter. In fact, the average heat index in July is nearly 97, which can make doing things outside unpleasant. About 3-4 inches of rain are expected each month, with July being the wettest month.
Fall – Fall is a beautiful time in Philly. In September, average temperatures drop into the mid-70s. By October, the average temperature is 65 as the leaves start to change, often bringing brilliant fall colors. In November, things cool substantially with an average high of 52. There is typically about 3 inches of rain each month.
Winter – December, January, and February are often at or below freezing. Snow is common in the winter with the average snowfall in February being 6-8 inches. January is not far behind in snow totals, but December often brings less, averaging only about 2 inches.
Spring
Springtime is a gorgeous time to travel to Philadelphia. There are still cold days, but there is often enough sun to balance that out. The city, known as America's Garden Capital, starts to come alive as the spring flowers and the cherry blossoms appear.
Crowds start to increase through the months, particularly in March around spring break time and in May around Memorial Day, but it's nothing like the summer crowds.
Hotel rates in March, April, and May are also more affordable than in summer.
Events and highlights
Philadelphia Flower Show (March) – The nation's largest and longest-running horticultural event happens each March at the Philadelphia Convention Center
St. Patrick's Day Parade (March) – The tradition dates from 1771
Subaru Cherry Blossom Festival (April) – Special events are planned, and Shofuso Japanese Garden is open for visitors wanting to see cherry blossoms beginning in March
Dad Vail Regatta (May) – The largest collegiate regatta in the US dominates the famous Boathouse Row and Art Museum area
Parks on Tap (late Spring) – Mobile beer garden in some of the city's best parks
Summer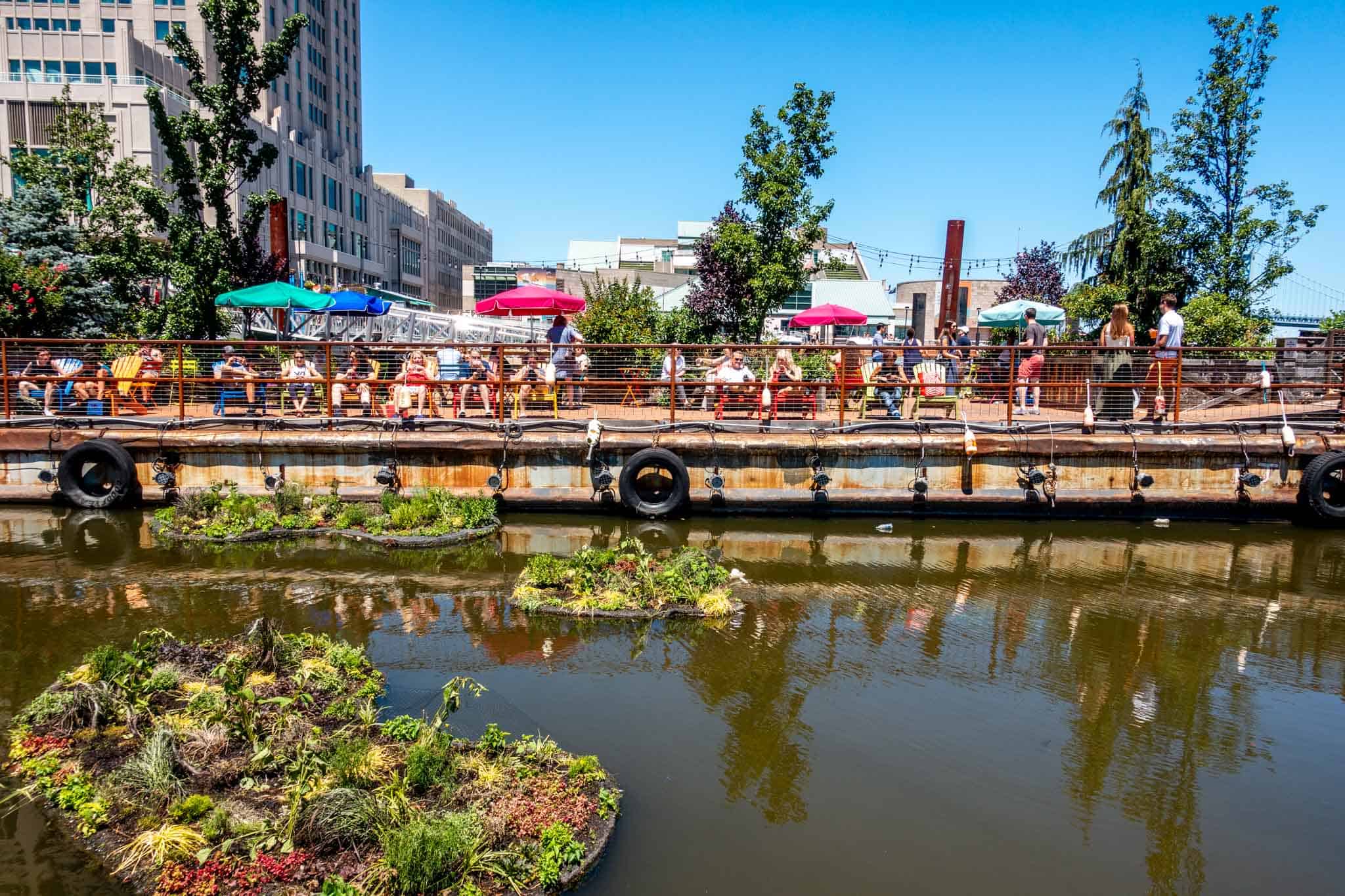 The most popular time to plan a visit to Philadelphia is the summer. School is out, the sun is out, and the crowds are out. Many of the most popular attractions in Old City and beyond are busy at this time. As a result, hotel rates are at their highest in summer.
Summer is full of special events and pop-ups. Visitors can take advantage of the weather to enjoy rooftop bars, green spaces, and outdoor concerts.
Events and highlights
PHS Pop-Up Gardens (Summer) – The Horticultural Society creates charming pop-up beer gardens around the city
Mann Center Concerts (Summer) – Outdoor concerts, movies and special events at an open-air venue
Spruce Street Harbor Park (Summer-early fall) – Park with over-water hammocks and food kiosks on the Delaware River
Philly Pride Parade (June) – The massive festival of LGBTQ+ Pride makes downtown sparkle
Chinese Lantern Festival (late June-early August) – Festival of lights that takes over Franklin Square
Welcome America! (late June-early July) – Festival of music and food around the 4th of July
Fall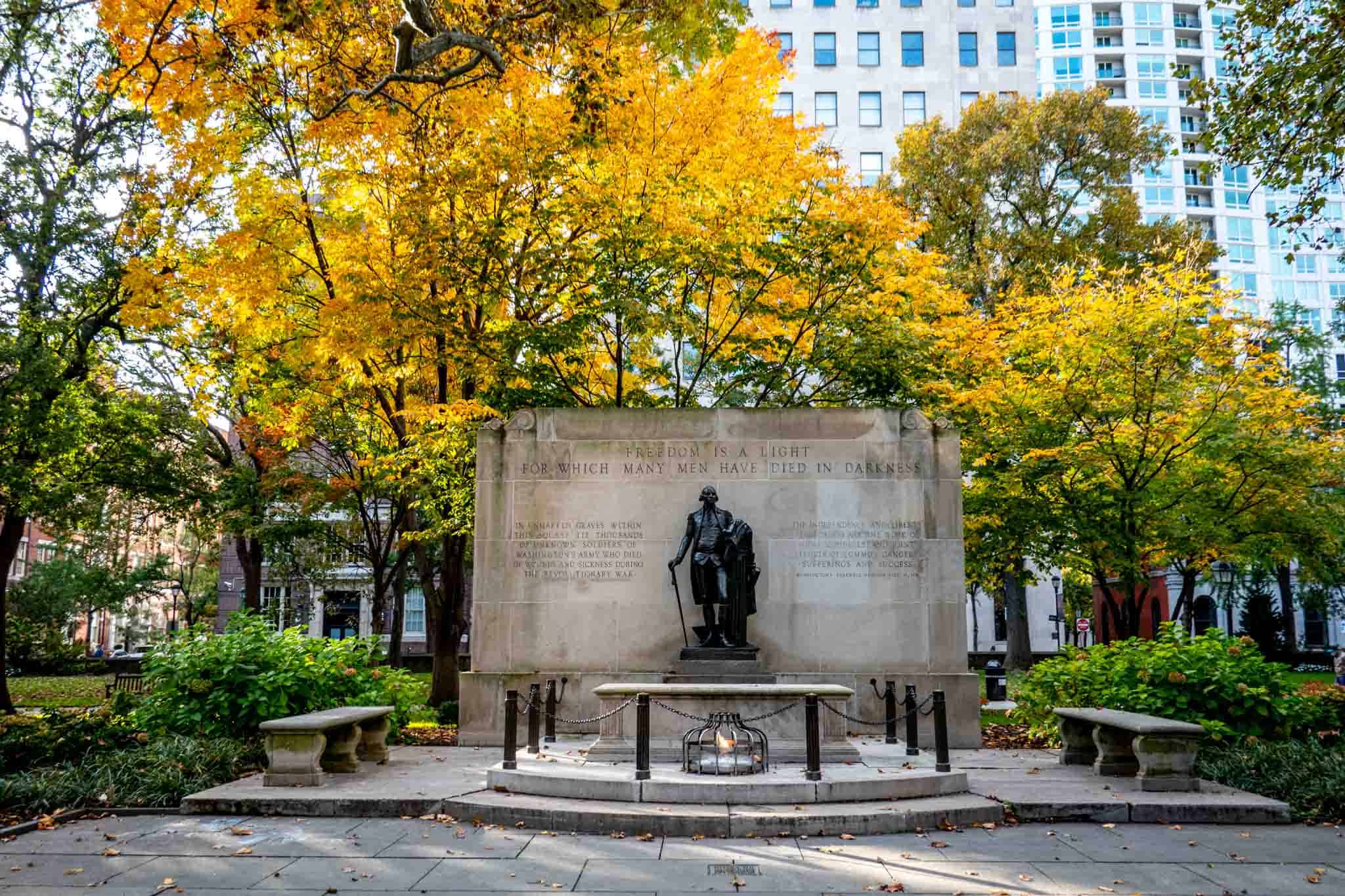 With moderate temperatures and beautiful foliage, fall is a great time to go to Philadelphia. The summer crowds dissipate after Labor Day, and you'll find declining room rates. If you are looking for places to see fall colors, visit Washington Square Park, Fairmount Park, and areas a little further afield such as Route 32 in Bucks County.
Events and highlights
Rittenhouse Square Fine Art Show (September) – Over 140 artists come from around the nation
Fringe Festival (September) – Three weeks of performances by local and international artists
Oktoberfest (September-October) – Dozens of celebrations in Philadelphia and around the metro area
Philadelphia Marathon (November) – One of the top 10 marathons in the US
Thanksgiving Day Parade (November) – The oldest Thanksgiving Day parade in America has run for over 100 years
Winter
Philadelphia is cold in the winter, but that doesn't keep visitors away.
December is filled with lots of special holiday events and lights, which, thankfully, often come with hot food and drink to warm you up. In January and February, the convention center is busy with lots of indoor events.
If you're lucky to visit when it snows, don't miss an opportunity to go sledding at some of the prime locations around the city. If there's a thick coating, the famous steps of the Philadelphia Museum of Art turn into one giant hill.
The post-holiday lull and weather combine to ensure that there are few crowds in the city during the winter. As a result, hotel rates are the lowest of the year in January and February.
Events and highlights
Christmas Village (December) – A German Christmas market in the heart of the city
Christmas light displays (December) – In addition to light shows at City Hall and Macy's, neighbors get together for some of the best displays around the city and suburbs
Blue Cross RiverRink Winterfest (December-February) – Ice skating rink, rides, and food on the Riverfront
Mummers Parade (January) – 120-year-old New Year's Day tradition
Center City Restaurant Week (January) – Pre-fixe deals at some of the city's best restaurants
Auto Show (February) – Nine-day event in 700,000 square feet of space
Lunar New Year celebration (February) – Annual parade with lions and dragons
Our Choice
Our choice for the best time to visit Philadelphia is April or May. The weather is generally pleasant, hotel rates are moderate, and attractions are less crowded than they would be during summer.
In the spring, you may be able to see the cherry blossoms around the city, which are second only to those in Washington, D.C. In addition, some outdoor cafes and rooftop bars may open in warm weather, and pop-up events and markets in city parks are common.