Some posts on this site contain affiliate links, meaning if you book or buy something through one of these links, we may earn a small commission (at no extra cost to you).
Undoubtedly one of the most colorful displays in a city known for its art, the Philadelphia Chinese Lantern Festival brings dozens of distinctive lanterns to Franklin Square each year. The structures are intriguing to view during the day, but after dark is when they are truly impressive.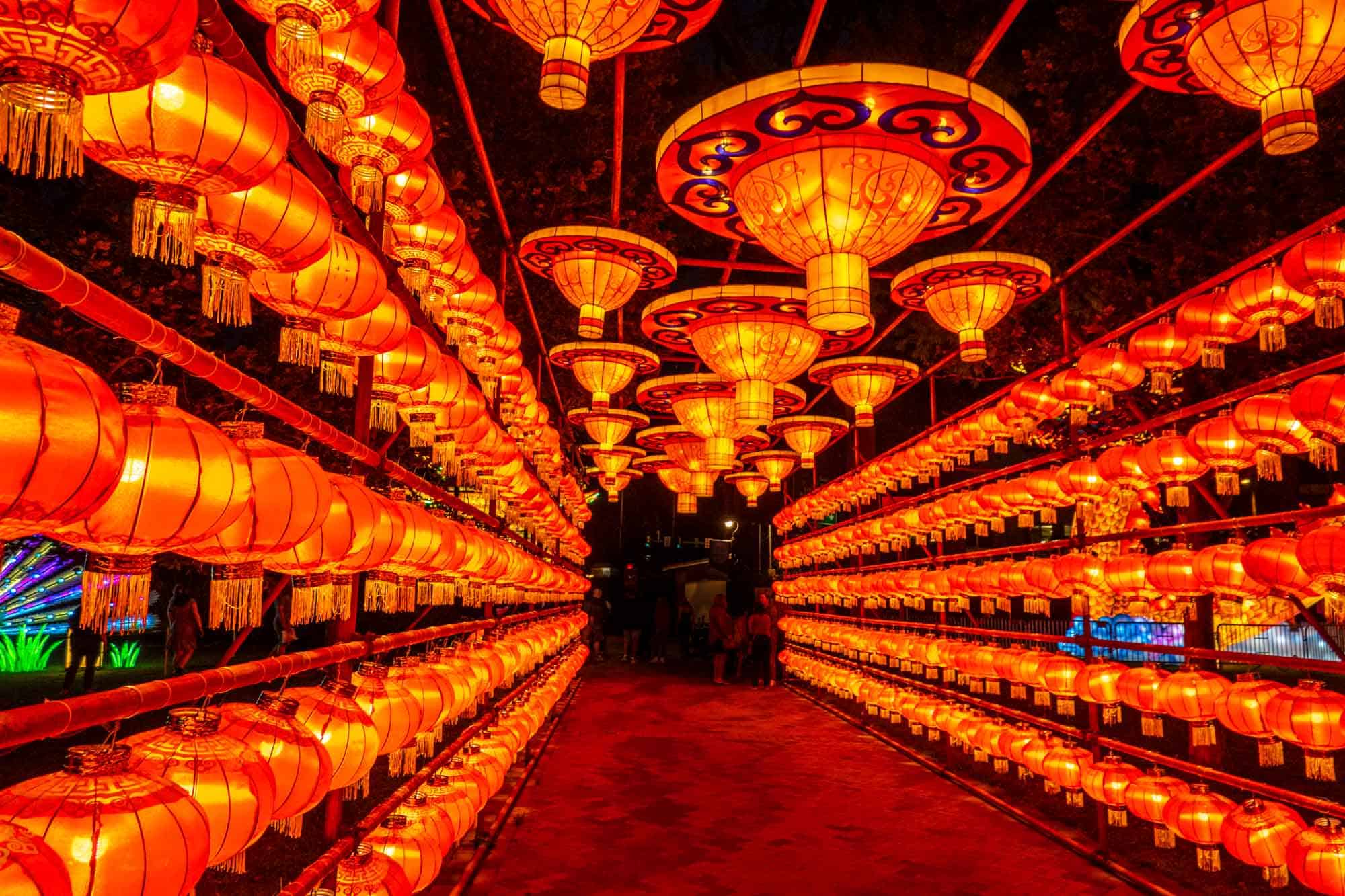 The hand-painted, lighted sculptures are made using traditional Chinese methods and take weeks to create and install around the square. Larger than life, some lanterns always depict traditional elements of Chinese culture alongside other lanterns with a theme that changes for each festival.
Every year, all (or nearly all) of the lanterns are brand new to the city. That means, if you go year after year, there are always unique pieces to see and experience.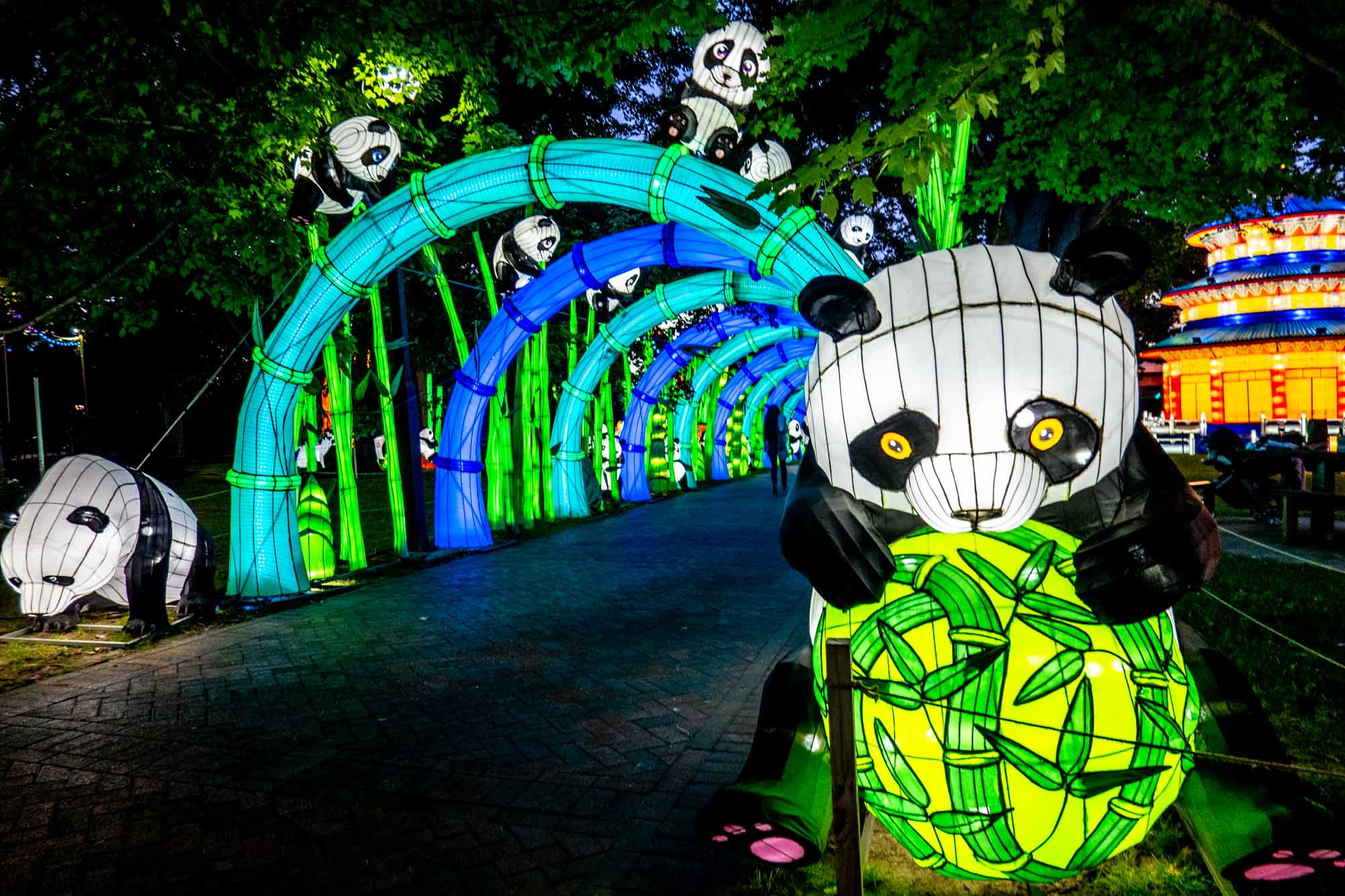 In 2022, the lanterns have returned after a two-year hiatus. Around the grounds, pandas eat and move in a bamboo forest beside a towering Temple of Heaven. Mythical creatures draw you in with their unusual stories, and a 200-foot-long dragon is impossible to miss.
Sea life features heavily among the gorgeous creations, including sea turtles, clams, a googly-eyed shrimp, and a whale that swims. A new fountain show with choreographed lights, water, and music takes place surrounded by sea grass and starfish.
In addition to the static lanterns, many of the works at the Philly Lantern Festival move or are interactive. Visitors will find a peacock showing off its rainbow of feathers and flowers that open and close on demand, among many others.
Every corner of the park holds a new, illuminated surprise with 30 lanterns and over 20,000 LED lights in total. We made numerous loops around the square to see the lanterns as it got darker and to appreciate all the creative elements.
Nightly entertainment adds another component to the festival. Performances include folk dancers in traditional costume, acrobats, and jugglers who throw and catch using only their feet. Visitors can also see the dramatic Chinese art of face changing in which a performer instantly changes masks quicker than the blink of an eye.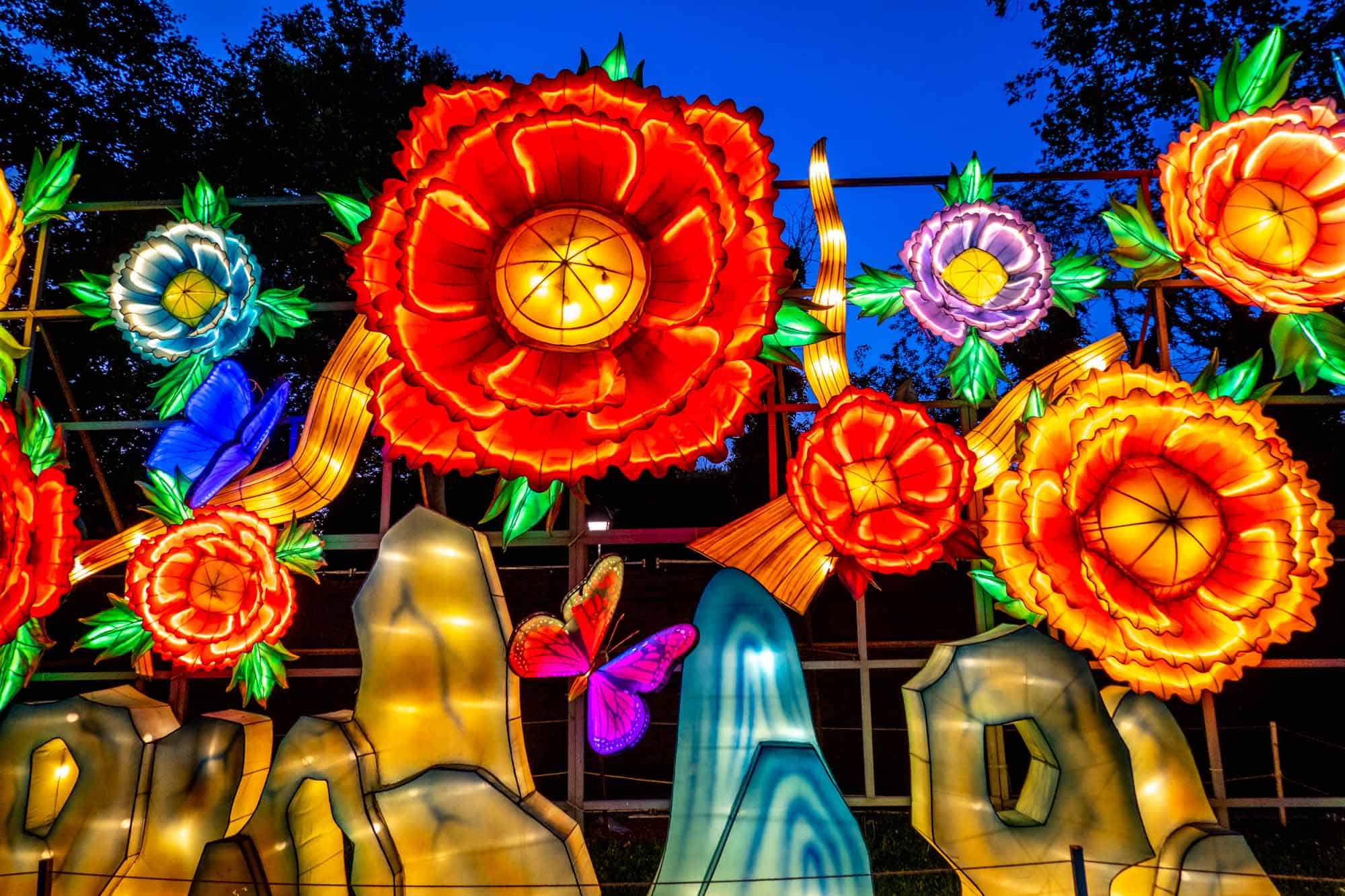 There is also plenty of food to choose from. Franklin Square's SquareBurger has burgers, ice cream, and cheesesteak, and several kiosks serve Asian specialties. You can try everything from Dan Dan noodles to spring rolls and chicken satay. Plus, the Dragon Beer Garden has cocktails, mocktails, wine, and beer.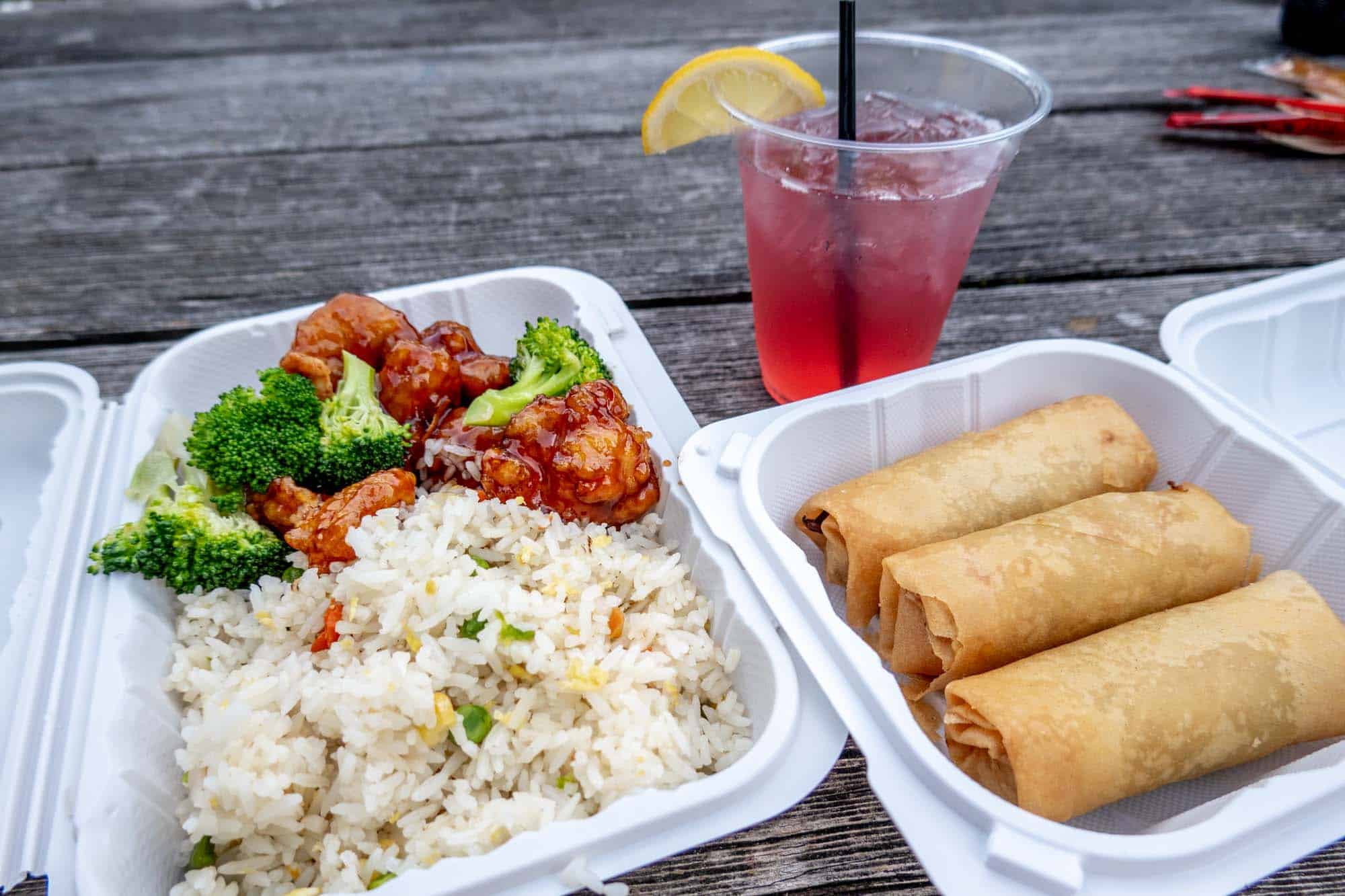 We sampled steamed buns, General Tao's chicken, meatballs, and more. Prices were average for a festival of this kind, and the quality of food and drinks was far superior to what we've experienced elsewhere.
The combination of the beautiful lanterns, unique entertainment, and food makes the Chinese Lantern Festival a must do in Philadelphia.
Visiting
One of the highlights of summer in the city, the festival runs from June 21 to August 7, 2022. The lanterns are free to see in the park during the day, but tickets are required to visit after 6pm. The festival runs until 11pm.
Ticket costs range from $12 to $23 depending in the age of the visitor and the night you're visiting.
Franklin Square is located at Sixth Street and Race Street on the edge of the Chinatown and Old City neighborhoods.
We visited as guests of the festival. All opinions are our own.