Some posts on this site contain affiliate links, meaning if you book or buy something through one of these links, we may earn a small commission (at no extra cost to you).
Bucks County is one of the best places to visit in the greater Philadelphia area. It is full of beautiful parks and gardens and unique cultural and historical attractions. There is also lots of great shopping, top-rated restaurants, and many things to explore, so there is a little bit of something for everyone.
We love uncovering all the fun things to do in Bucks County, Pennsylvania. Here are some of our favorites.
See the covered bridges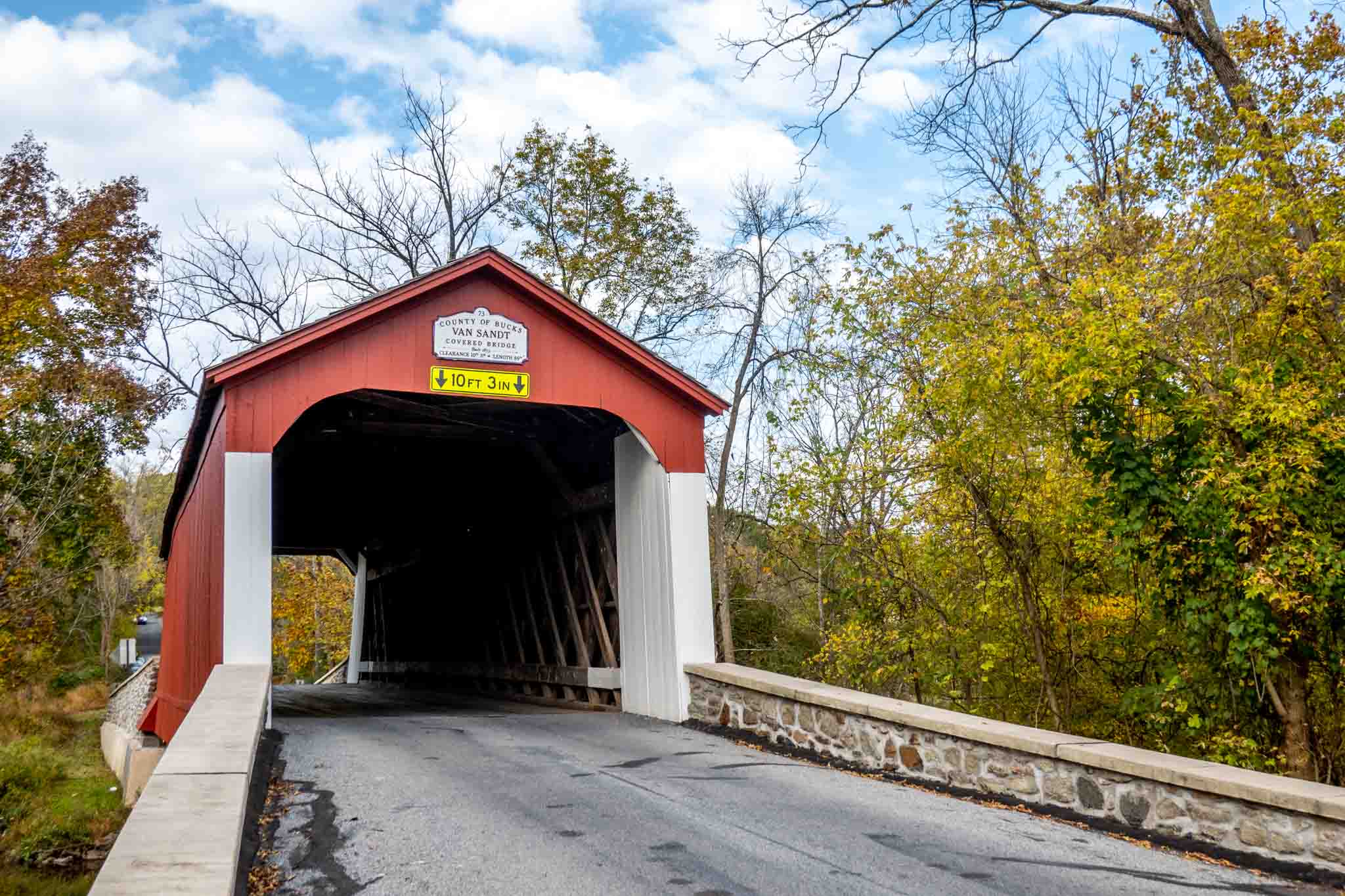 There are 12 covered bridges that dot the landscape across the county. Generally dating from the mid-1800s, these bridges–which are a beacon for local photographers–are still open to traffic. A driving tour of all dozen of these quaint structures would take a day to complete, so we recommend splitting them up in eastern and western portions and making some nice scenic drives.
Shop at Peddlers Village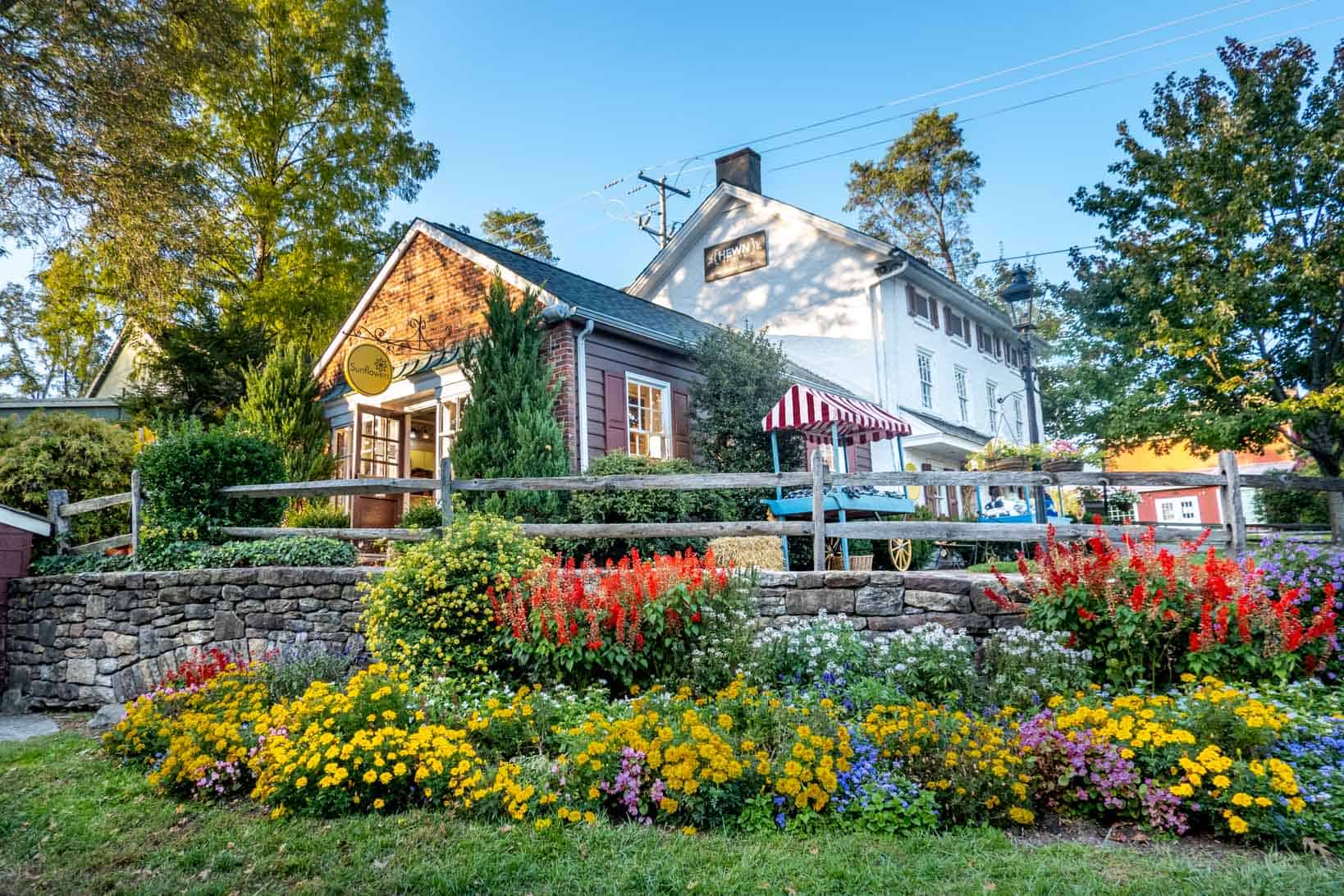 Peddlers Village is a delightful complex of colonial-style buildings, gardens, shops, and restaurants in Lahaska. Its winding paths pass more than 60 specialty boutiques and places to eat. In between, there are flower displays and water features.
Many weekends, visitors will find special events like the Strawberry Festival or the Summer Block Party that spread across the village. There are frequent decorations and competitions of different kinds, including a brilliant Christmas light display, a gingerbread competition, and even a competition for people making art and sculpture out of PEEPS marshmallows. We particularly enjoy visiting in the fall when the entrants in the scarecrow competition are on display around the property.
Visit Newtown
Newton is one of the cutest cities in Bucks County. Its highly walkable main street (State Street) is lined with boutiques, restaurants, and specialty stores, which makes for lots of shopping and eating opportunities. When I worked in town, taking a walk here was one of my favorite things to do.
Music or book lovers will enjoy Newtown Book & Record Exchange while foodies will like the specialty vinegars and oils at The Tubby Olive. For the best (and most unique) ice cream, don't miss the Zebra Striped Whale. If you're hungry, check out local favorite Isaac Newton's Bar & Restaurant or The Temperance House located in an inn that dates from 1772.
For a look at the historic side of the town, follow the Newtown Heritage walk. This self-guided tour will take you to 34 significant sites that span over 250 years of history.
Pick your own at Solebury Orchard
From a summer full of blueberries and cherries to peaches and apples in fall, Solebury Orchard is the place to go for fruit. The 80 acres of this Bucks County farm and orchard teem with fruit trees and berry bushes welcoming visitors to pick their own or buy them straight from the market. Don't miss the chance to try their apple cider donuts.
Tour Fonthill Castle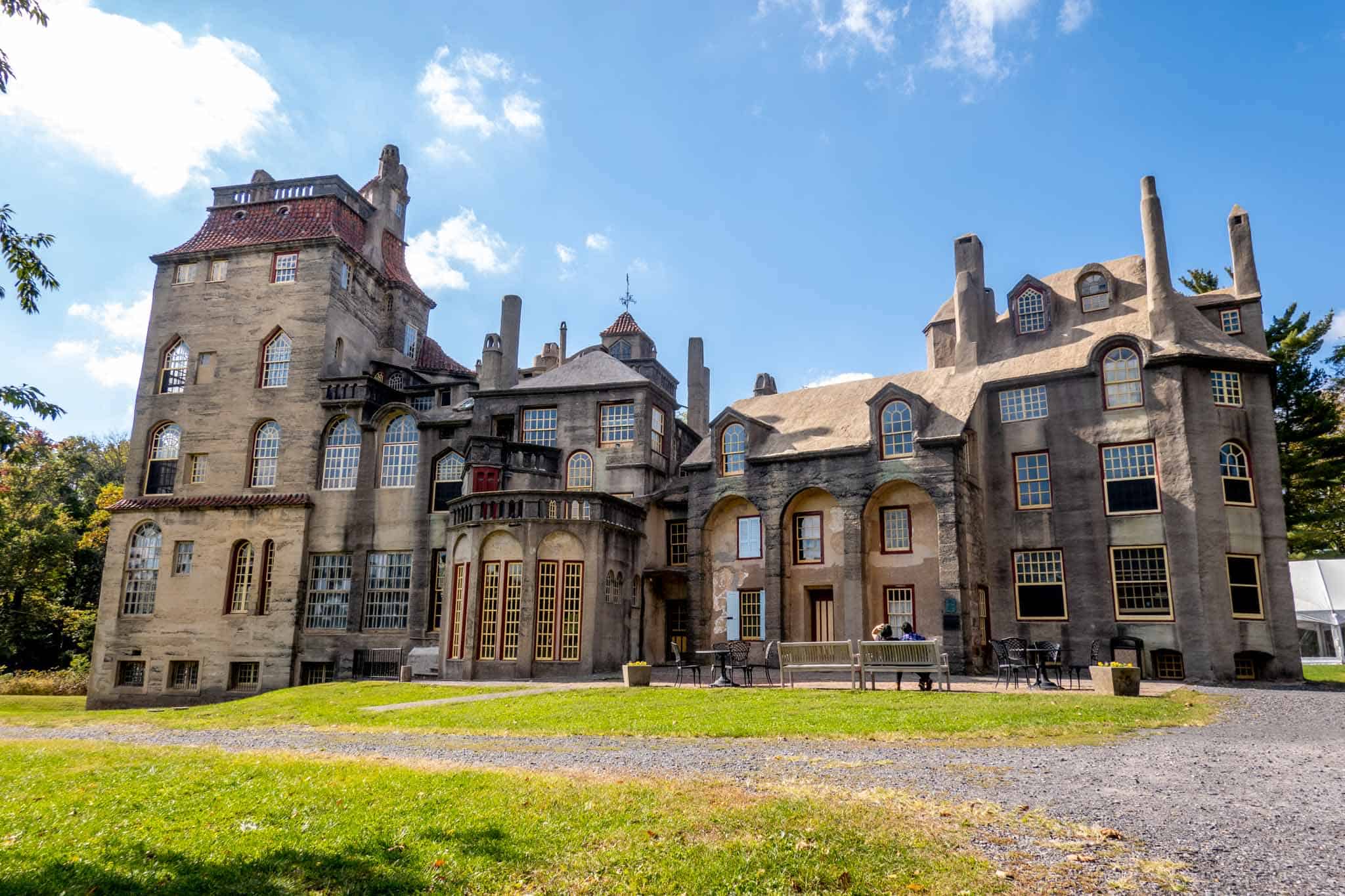 Fonthill Castle is one of the most unique places to go in Bucks County and, in fact, in all of Pennsylvania. Built in 1908, the historic structure was once a palatial home but is now a museum in Doylestown.
The Castle was built by Henry Chapman Mercer, an archaeologist and collector. With 44 rooms, 32 stairwells, and 18 fireplaces, Fonthill is filled with unique Moravian tiles, books, engravings, and lots of items collected during Mercer's world travels. A guided tour of the home tells the story of Mercer's life, passions, and influence on Bucks County. A visit here is nice any time of the year, but we especially love it around the holidays when the mansion is fully decorated for Christmas.
Explore Mercer Museum
Built in 1916, the Mercer Museum is one of the unique Bucks County points of interest. Another of Henry Mercer's creations, his eponymous museum is a concrete castle that displays a collection of over 50,000 pre-Industrial tools. From funeral carriages to pill bottles and lighting devices, the museum offers a unique look at the tools of life used in the late 19th and early 20th centuries.
Visit Moravian Pottery and Tile Works
The Moravian Pottery and Tile Works is the third Mercer attraction in Doylestown. It was constructed to produce handmade clay Moravian tiles made from Mercer's designs. The tiles frequently depict Pennsylvania animals, trees, and flowers, and many feature graphic patterns or tell stories.
This National Historical Landmark is still a working museum. A tour here lets visitors learn about the tiles, which are still produced using Mercer's original designs, and see them being made by artisans. To get hands-on, come for one of the Tuesday workshops that lets you make your own tiles.
Stroll downtown Doylestown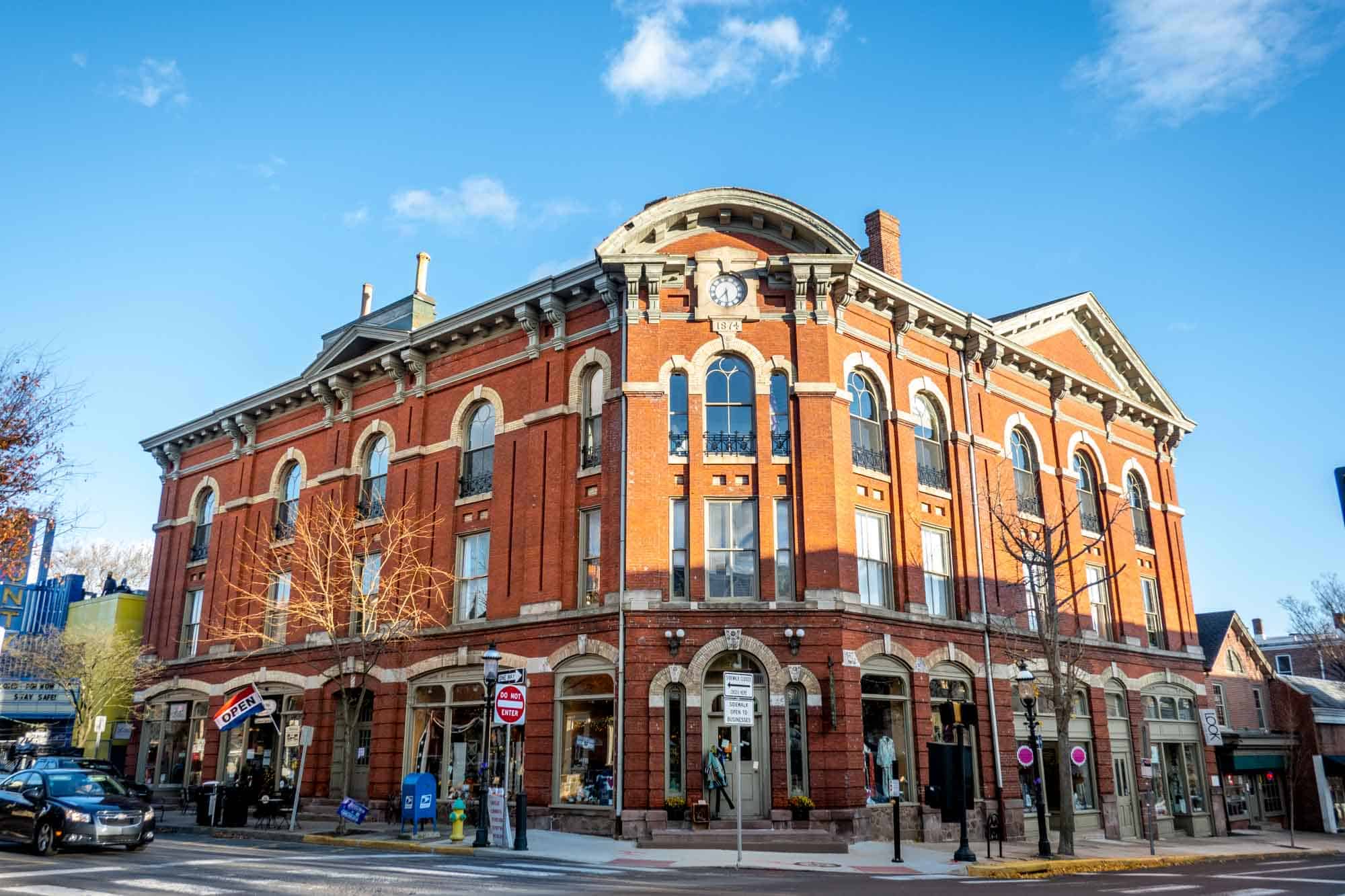 Downtown Doylestown is a top destination in the Philadelphia area. It's known for its charming streets, historic buildings, and variety of shops and restaurants.
Local standouts include Siren Records, which has been the place to find music and records in town for over 30 years, and Doylestown Bookshop, a welcoming, independent bookstore. Grab a beer at Geronimo Brewing, try the small plates at Honey, or sample farm-to-table goodness at Heirloom Doylestown.
Learn about history at the Bucks County Civil War Museum
Anyone who has been to Gettysburg knows the important role that Pennsylvania played in the Civil War. The Bucks County Civil War Museum gets even more detailed, looking at the contributions of Bucks County residents, especially the 104th Pennsylvania Volunteer "Ringgold" Regiment that originated in the area.
The Museum houses hundreds of artifacts, including maps, photos, flags, and works of art that tell the story of the War and offer a look at local life during wartime and its aftermath. Additionally, the library offers over 1500 research resources for people engaged in Civil War studies.
Visit Michener Art Museum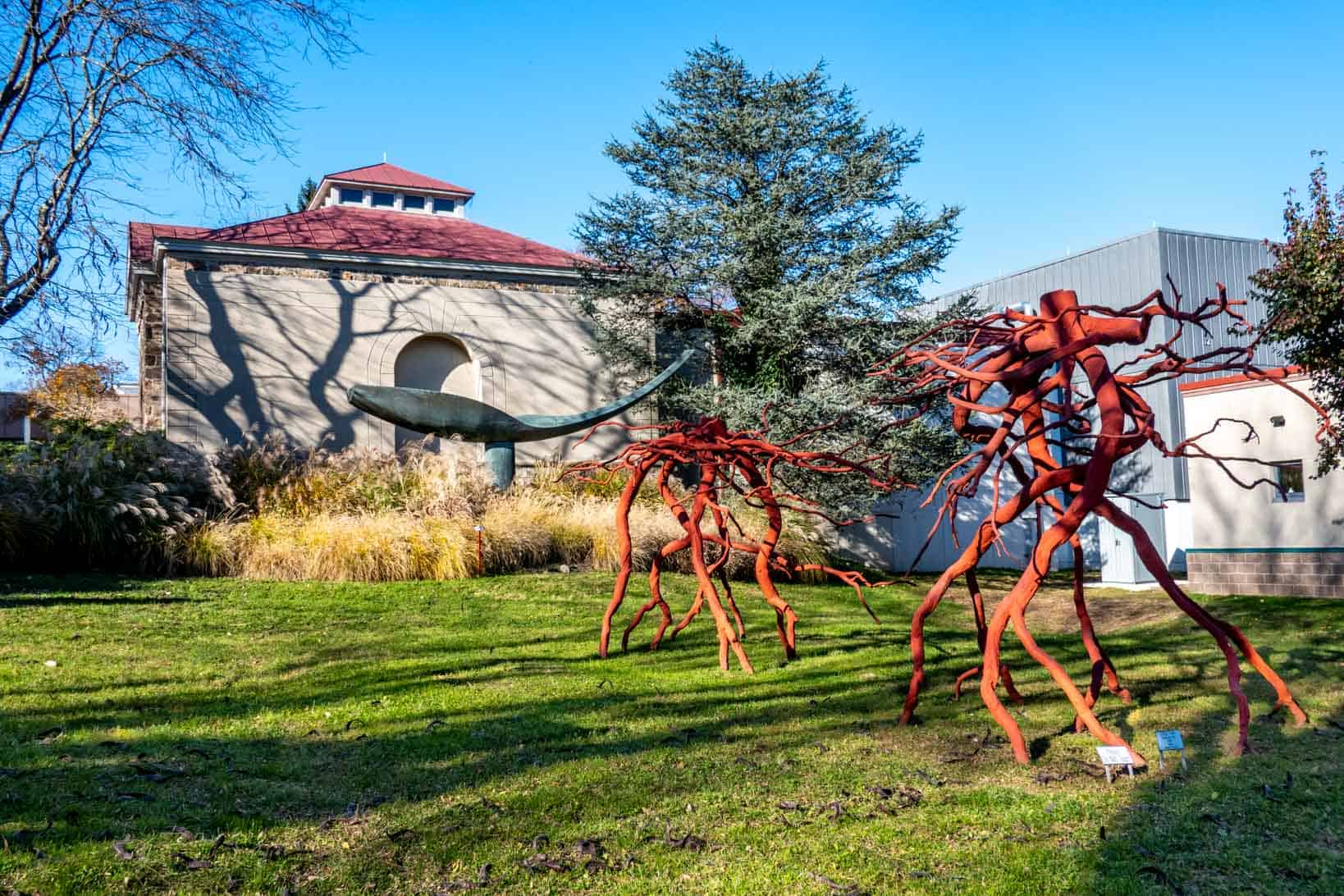 One of the cultural cornerstones of Bucks County, the Michener Art Museum is a great place to spend an afternoon enjoying artwork from the Delaware Valley region. In its spacious galleries, visitors can enjoy the largest public collection of Pennsylvania Impressionist paintings along with temporary exhibits featuring photography, sculpture, and other works.
As a regional art museum, the Michener pays particular attention to showcasing art students and up-and-coming artists as well as established talents. It hosts a broad range of special events, including conversations with artists, lectures, classes, and performances, so there is always something new to experience in this special space. Don't miss the outdoor sculpture garden, which is free to visit.
Enjoy Washington Crossing Historic Park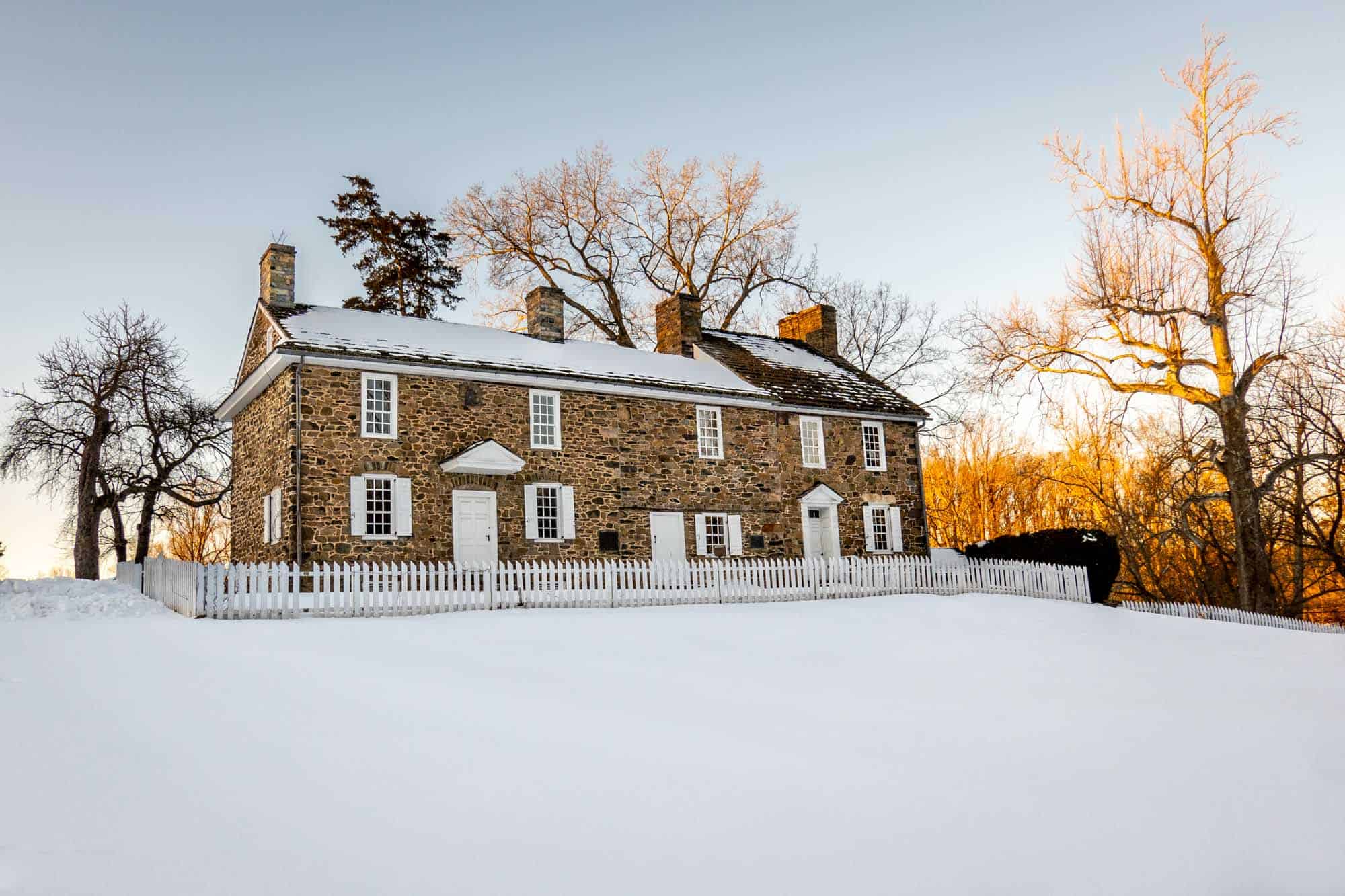 The night of Christmas 1776, George Washington led his battle-weary Revolutionary War army in a daring move crossing the Delaware River from Pennsylvania to New Jersey. The next morning the troops arrived in Trenton where they achieved an important victory and helped re-energize a war effort that had been flagging. Washington Crossing Historic Park is a 500-acre park that preserves the site where the crossing happened and fortunes began to turn.
The park includes restored colonial buildings such as the Thompson-Neely House and McConkey Ferry Inn alongside later structures that show how Pennsylvanians lived and worked in the 19th century. Visitors can also see Bowman's Hill Tower, which provides panoramic views of the river valley. Scattered among the park grounds are memorials and graves of Revolutionary War soldiers. Regular tours cover different aspects of the park and its buildings.
Wander Bowman's Hill Wildflower Preserve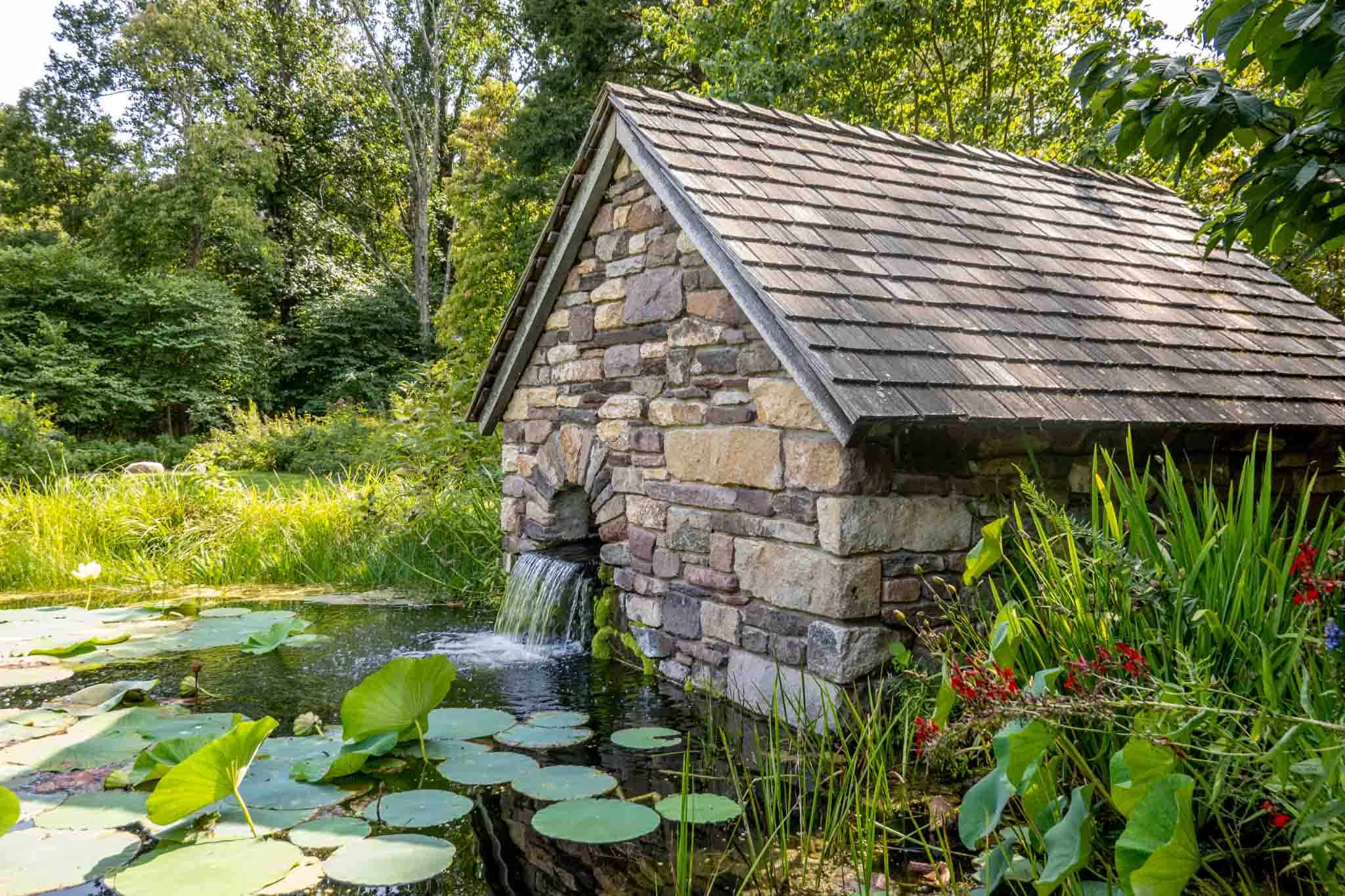 One of the fun things to do in Bucks County outdoors is to visit the Bowman's Hill Wildflower Preserve. The Preserve has a variety of native wildflowers, shrubs, and trees that line its trails and meadows across the 134-acre area. The website for the Preserve highlights what's in bloom in each season, so visitors always know what they can expect to see.
Walking around the Preserve, you'll see water features, a creek, a pond, and physical structures like a stone arch bridge and log cabin—both of which date from 1933. It's an excellent site for bird watching, and there are regular birding programs along with wildflower walks, workshops, and other educational offerings.
See the view from Bowman's Hill Tower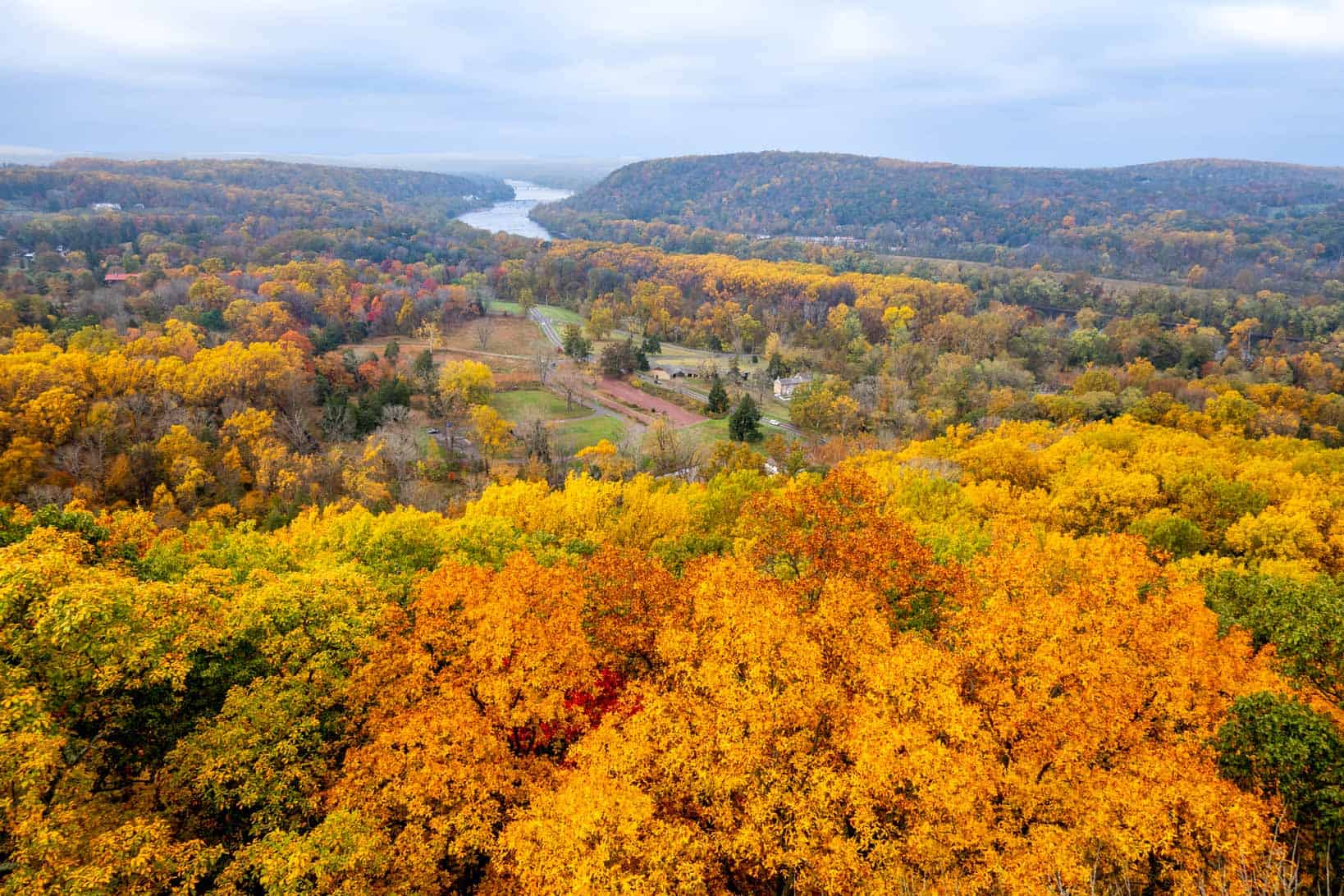 One of the area's most incredible views comes from the top of Bowman's Hill Tower. From this 125-foot-tall tower, visitors can see up to 14 miles on a clear day, including the Delaware River and the surrounding countryside. It's particularly impressive in the fall when you can have a bird's-eye view of the Bucks County foliage.
An elevator takes you most of the way to the top, but there are 23 final stairs up a spiral staircase. (Note: the elevator is frequently out of service, so doublecheck before you go, if this is a deal breaker for you.)
Get outside at Lake Nockamixon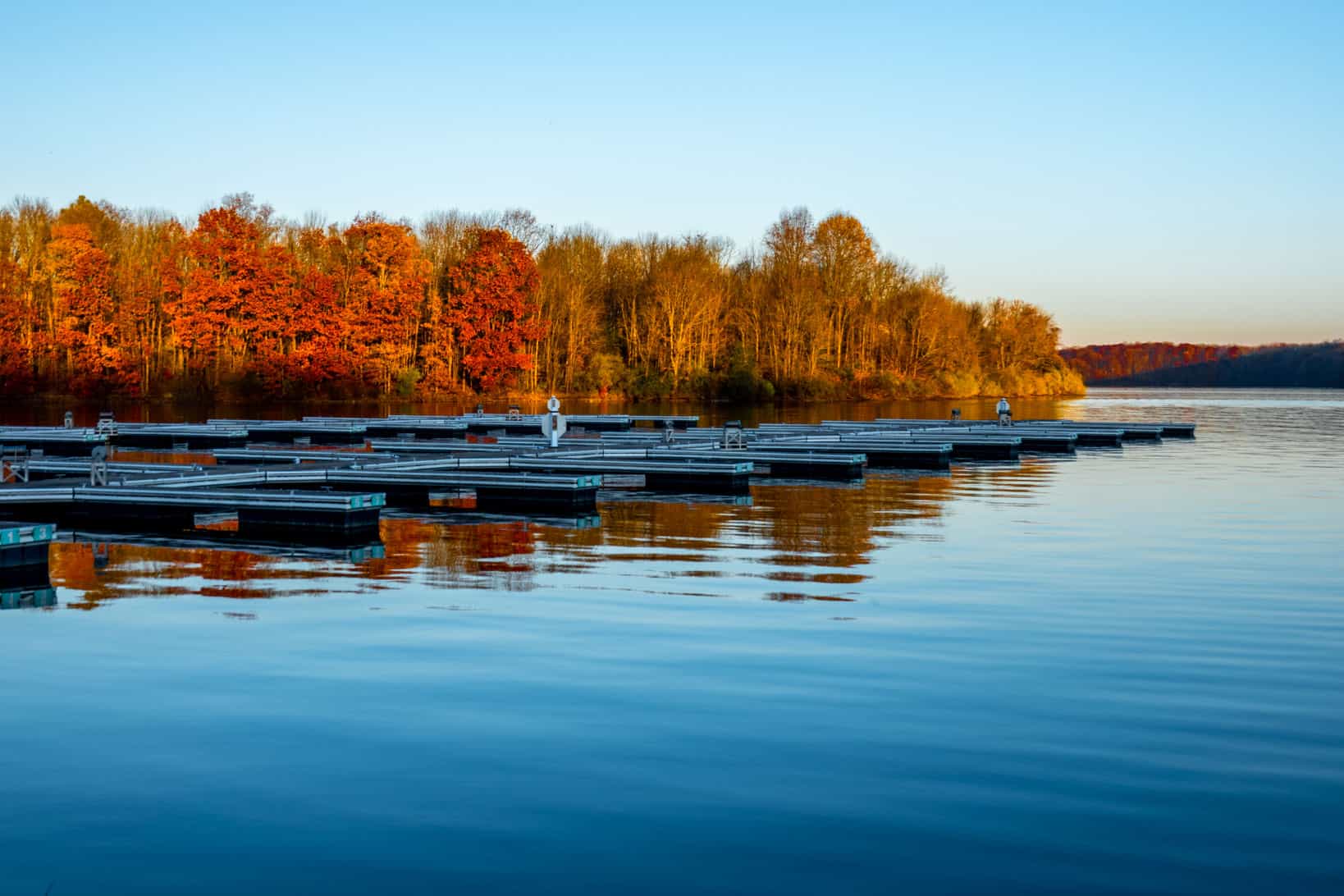 At the heart of Lake Nockamixon State Park is the lake itself. Spanning more than 1450 acres, Lake Nockamixon is popular for boating, fishing, and even more unexpected activities like windsurfing. Some areas near the lake close for the winter season, but some trails and picnicking and fishing areas remain open year-round, so it's a great place to spend time outside, no matter what the season.
Visit Byers' Choice Christmas Museum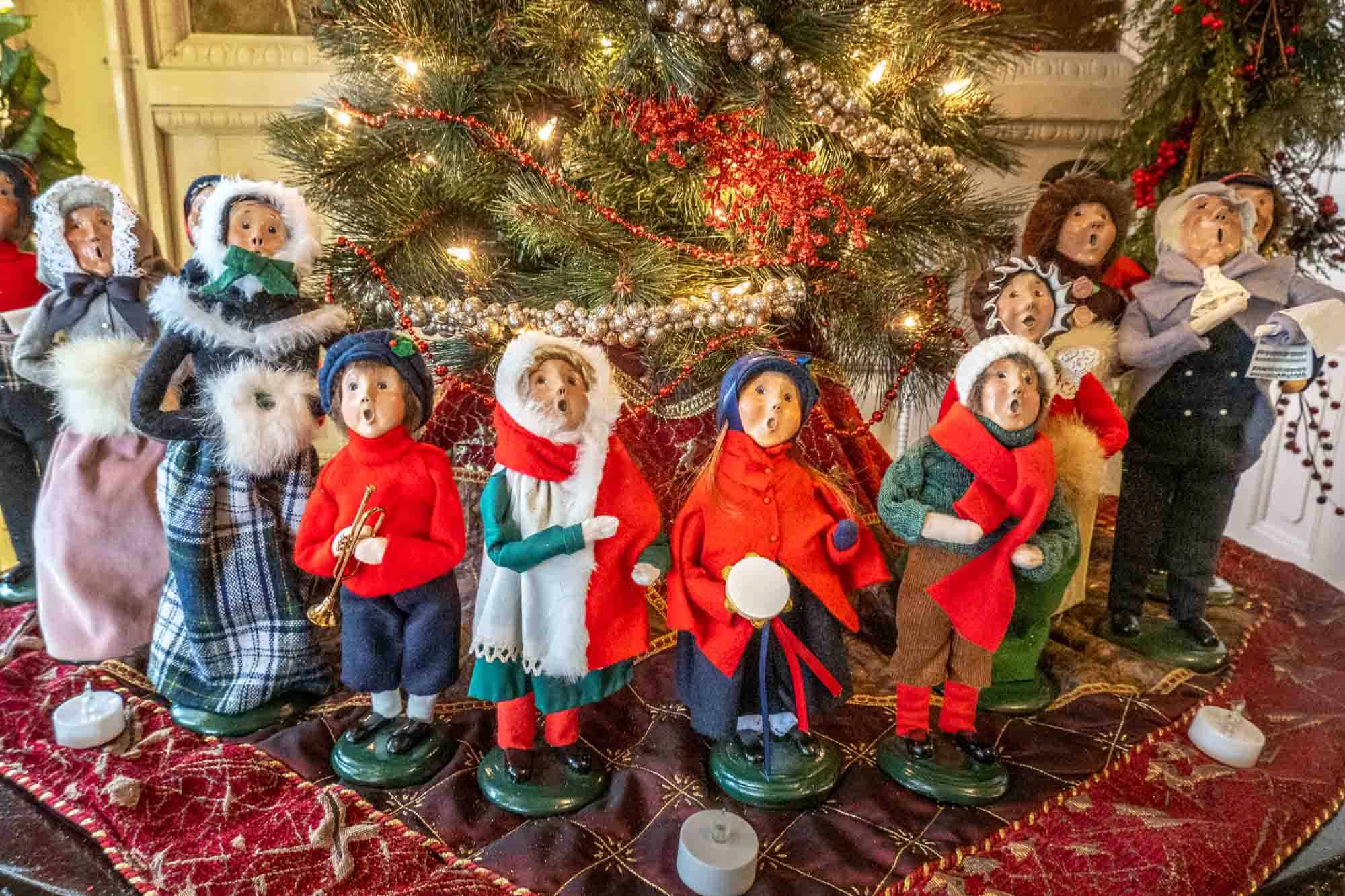 Known around the world, Byers Choice Carolers are a symbol of Christmas to many people. Over the last 50+ years, these distinctive wooden figurines have run the gamut of Christmas-related characters, and the line now includes Carolers for other holidays, too. At the Visitors Center and Christmas Museum in Chalfont, visitors can see many of the figures in Christmas scenes year-round and watch artisans at work handcrafting new pieces to love.
Try gourmet water ice at Yardley Ice House
Yardley Ice House is a destination for sweets lovers around greater Philadelphia. This water ice and ice cream shop is known for having some of the most creative flavors in the area and makes every local "best of" list you'll find.
From roughly mid-March through early October, Yardley Ice House serves gourmet flavors like coconut cream pie, cherry Bordeaux, and raspberry truffle, along with weekly special additions. The menu also includes milkshakes, floats, sundaes, and other desserts. It's cash only.
Go wine tasting at Bucks County wineries
Bucks County is home to 10 wineries that offer a variety of sweet fruit wines and dry, European-style wines like Merlot and Sauvignon Blanc. Some—like Wycombe Vineyard and Winery—are on historic farms owned by families that have lived in Pennsylvania for generations. Others like the iconic Sand Castle Winery were founded by Europeans drawing on a long heritage of wine-making tradition. Check out these offerings or the other special spots on the Bucks County Wine Trail.
Enjoy Delaware Canal State Park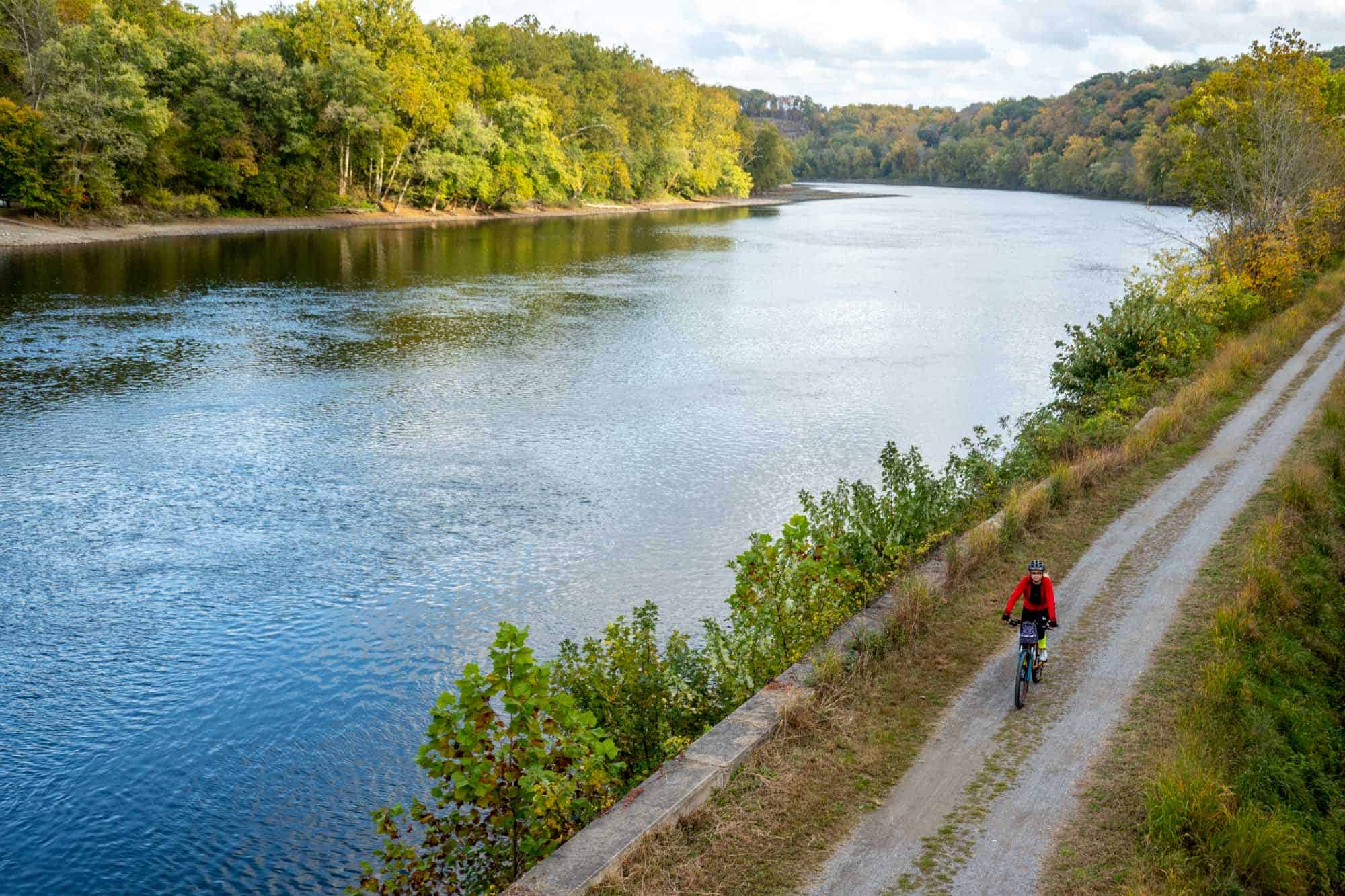 At nearly 60 miles long, the towpath of Delaware Canal State Park connects historic towns, farms, and riverfront property spanning from Easton to Bristol. It's the perfect place for runners, walkers, and bikers on a nice day.
The state park itself is 830 acres, crossing two counties. In addition to the towpath, there is a 50-acre pond and 11 river islands, which keep the scenery interesting. Depending on the time of year, there are opportunities for fishing, hiking, boating, and cross-country skiing. The restored Locktender's House in New Hope has exhibits on the history of the canal locks, and the adjacent Lock 11 shows how boats moved through the waterway.
Stroll around New Hope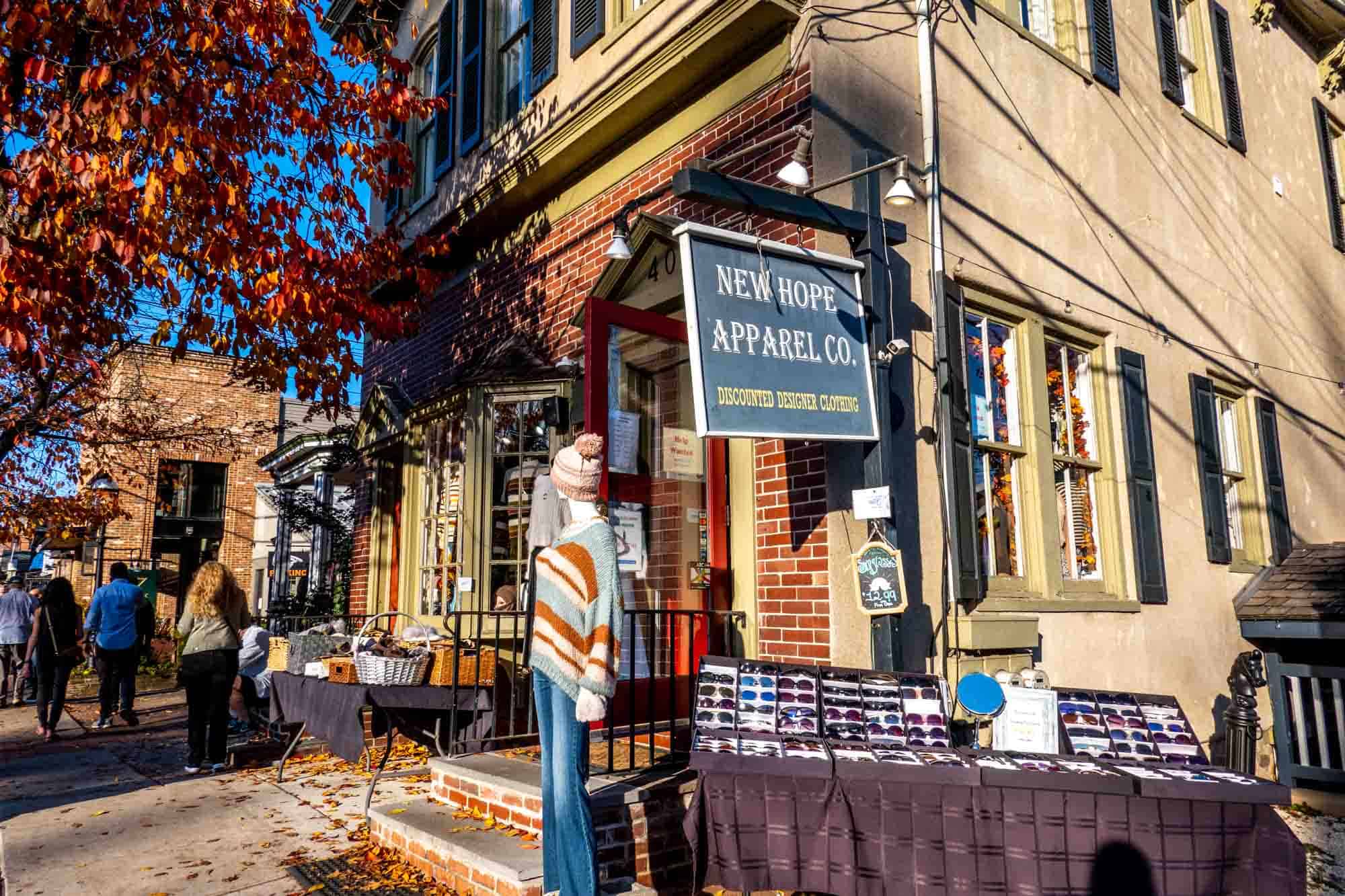 One of the top places to visit in Bucks County, the riverfront town of New Hope is filled with shops, restaurants, natural attractions, and beautiful river views. Shop along Main Street, grab lunch at the New Hope Ferry Market, and ride the antique coaches of the New Hope Railroad. Stroll the bridge across the Delaware River to explore the equally lovely Lambertville, New Jersey, on the other side.
Make a weekend of it and book a night at the historic Aaron Burr House, a cute bed and breakfast with a fascinating backstory—it's the place Burr fled after killing Alexander Hamilton in their famous duel.
See a show at Bucks County Playhouse
First built in 1790, the Bucks County Playhouse began its journey as a theater in 1938. For decades, it was essentially the testing ground for Broadway—plays and actors debuted here in the summer, were workshopped, and moved on to the big leagues nearby in Manhattan.
The Playhouse hosted works by Neil Simon and was the site of Grace Kelly's acting debut. Actors like Robert Redford, Angela Lansbury, and Dick van Dyke graced its stage. Bucks County Playhouse operates year-round, welcoming thousands of visitors to see its regular performances. It also has a restaurant with beautiful riverfront views.
See the historic stone houses
The county is full of many historic stone buildings built in the 1700s and early 1800s. Many of them have earned spots on the National Register of Historic Places thanks to their significance.
A driving tour connects the stone houses, or they can be seen individually. Some, like the Buckingham Friends Meeting House that dates from 1768, are open to the public. Others, like the London Purchase Farm that served as the headquarters for General Henry Knox and Captain Alexander Hamilton during the American Revolution, are private homes. If you're hoping to actually visit one of the buildings, check its status before you go.
Visit Shady Brook Farm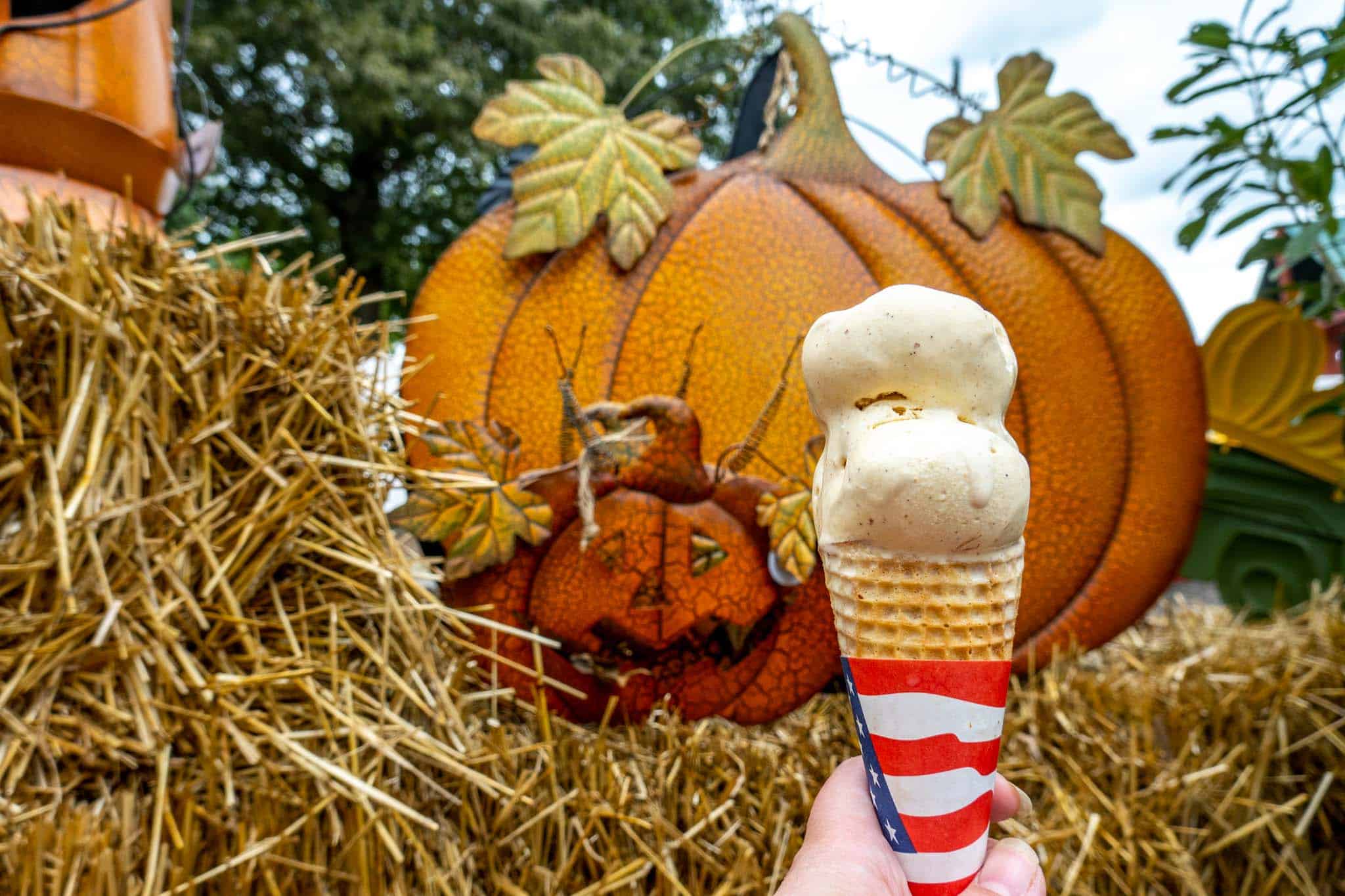 A visit to Shady Brook Farm is one of the top things to do in Bucks County any time of the year. With a large farm market and garden center, visitors can find everything from mulch and flowers to vine-ripened tomatoes and turkey wraps. Don't miss Uncle Dave's Homemade Ice Cream, especially when the pumpkin flavor is available in the fall.
The special events are what really attract visitors to Shady Brook, one of the last historic working farms in the county. Tickets to their spectacular holiday light show are always in demand, kids love the pumpkin picking and hayrides, there is a meet-and-great with the Easter bunny in the spring, and much more. Pick-your-own apples, strawberries, and other fruits are also very popular in-season.
Tour the Pearl S. Buck House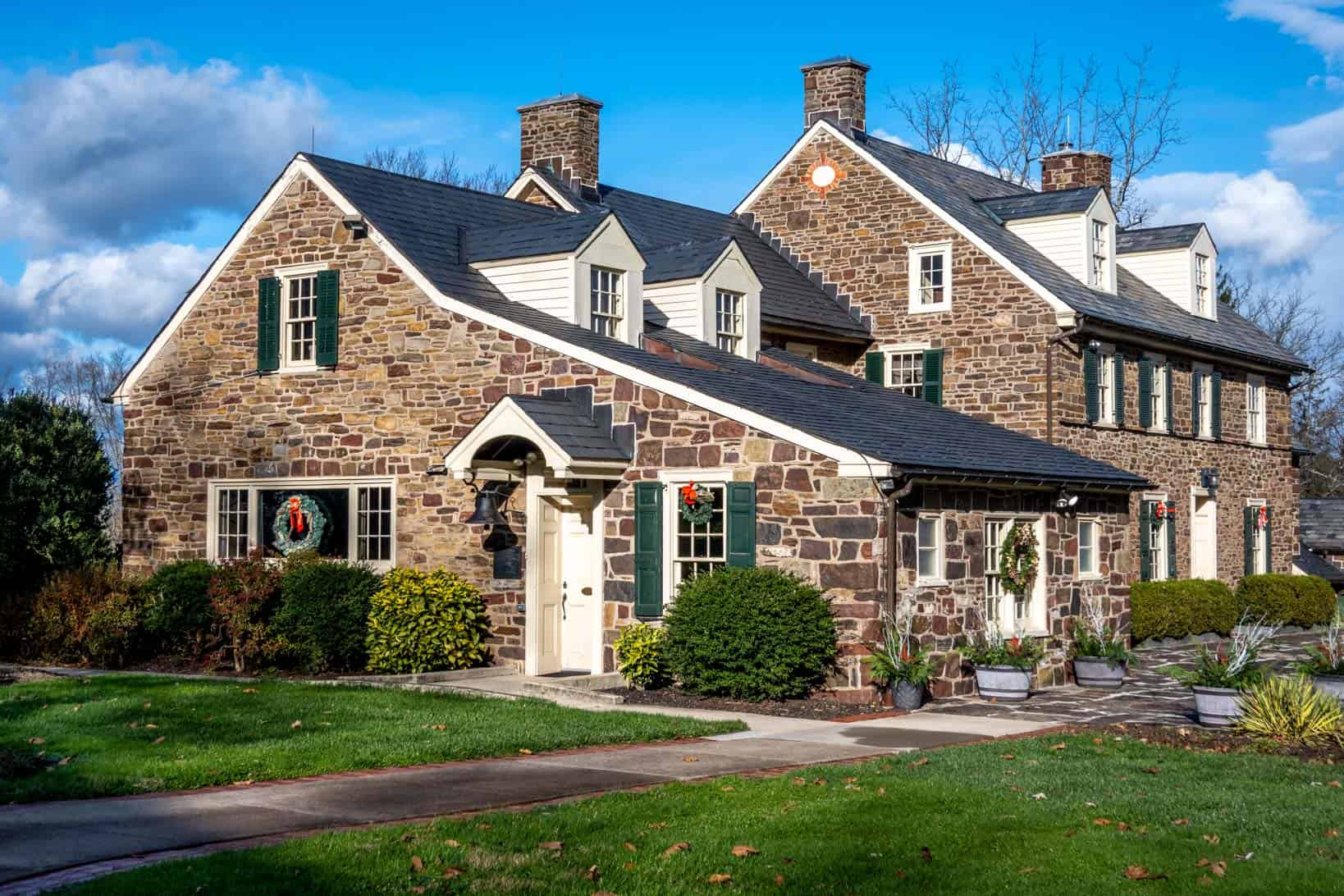 The Pearl S. Buck House—a National Historic Landmark—is the former home of the Nobel- and Pulitzer Prize-winning author for whom it is named. The 1825 farmhouse is filled with Buck's original furniture and possessions, and a tour here tells the story of her accomplishments and her dedication to philanthropic causes.
In addition to her distinguished writing career, Buck focused her efforts on bringing attention to causes that mattered to her. Foremost among them were women's rights, civil rights, and adoption—with a special focus on children of mixed race who were considered "unadoptable" at the time. Features throughout the house tour ask visitors to reflect on the causes that matter to them and "what type of activist" they are.
During the holidays, the house is decorated with Christmas trees sponsored by local charities and community organizations, which gives them a platform to share their mission.
Visit the Garden of Reflection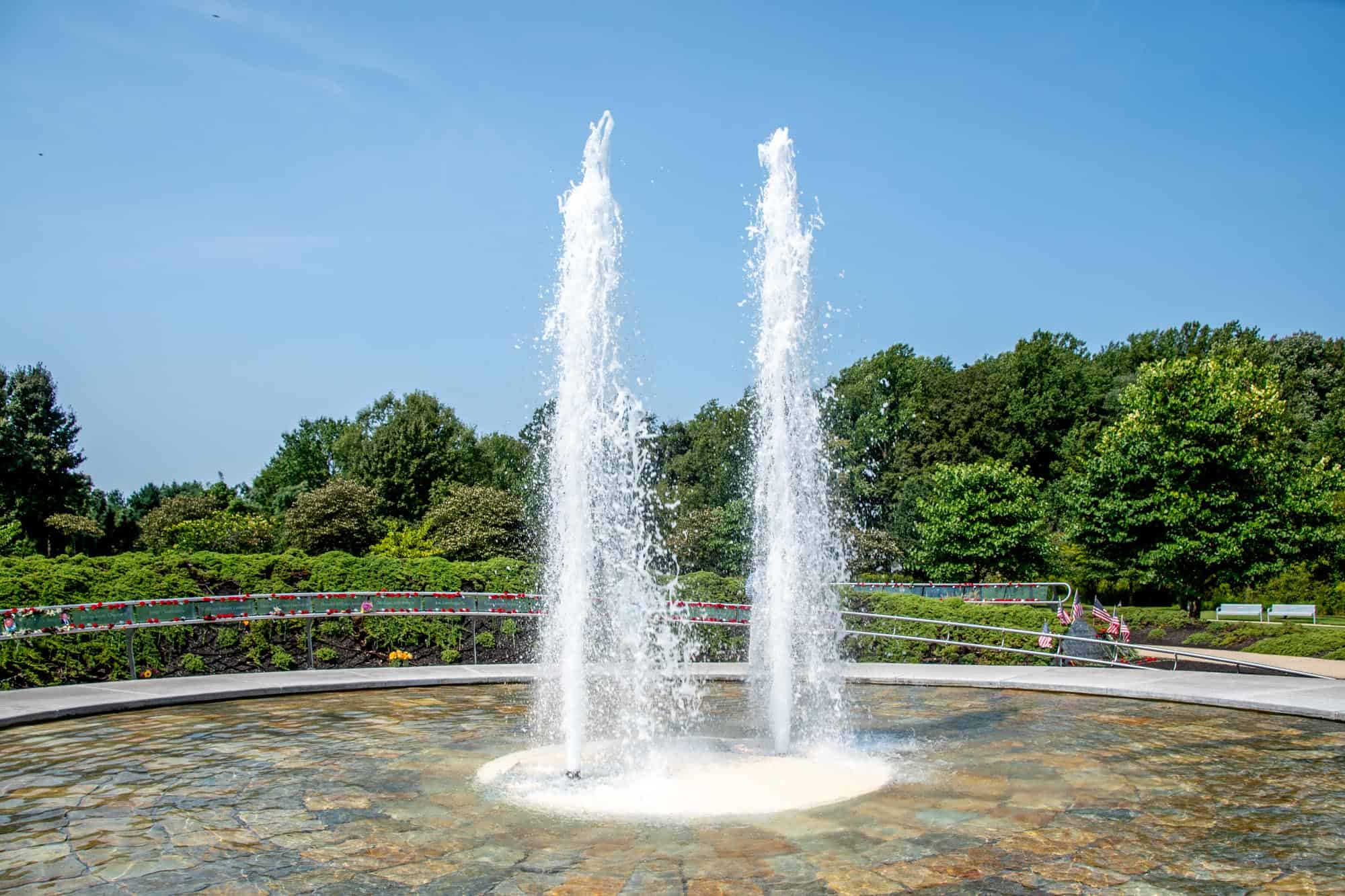 The Garden of Reflection in Yardley is Pennsylvania's official 9/11 Memorial. It was built in honor of the 18 Bucks County residents who died in the terrorist attacks. Their families were instrumental in the memorial's development.
The memorials that are part of the Garden of Reflection cover 2.5 acres and are surrounded by a 2-acre Oak Garden Arboretum set within the much larger Memorial Park. As a result, there is plenty of room to reflect and enjoy the space—in fact, that what it's intended for.
In addition to the Memorial, the park is meant to be a vibrant, joy-filled space. It is often full of people walking their dogs, exercising, and having fun. There is a playground as well as a basketball court, volleyball nets, a sports field, and a community garden. The whole thing is meant to be full of life and life-affirming.
Explore the Underground Railroad sites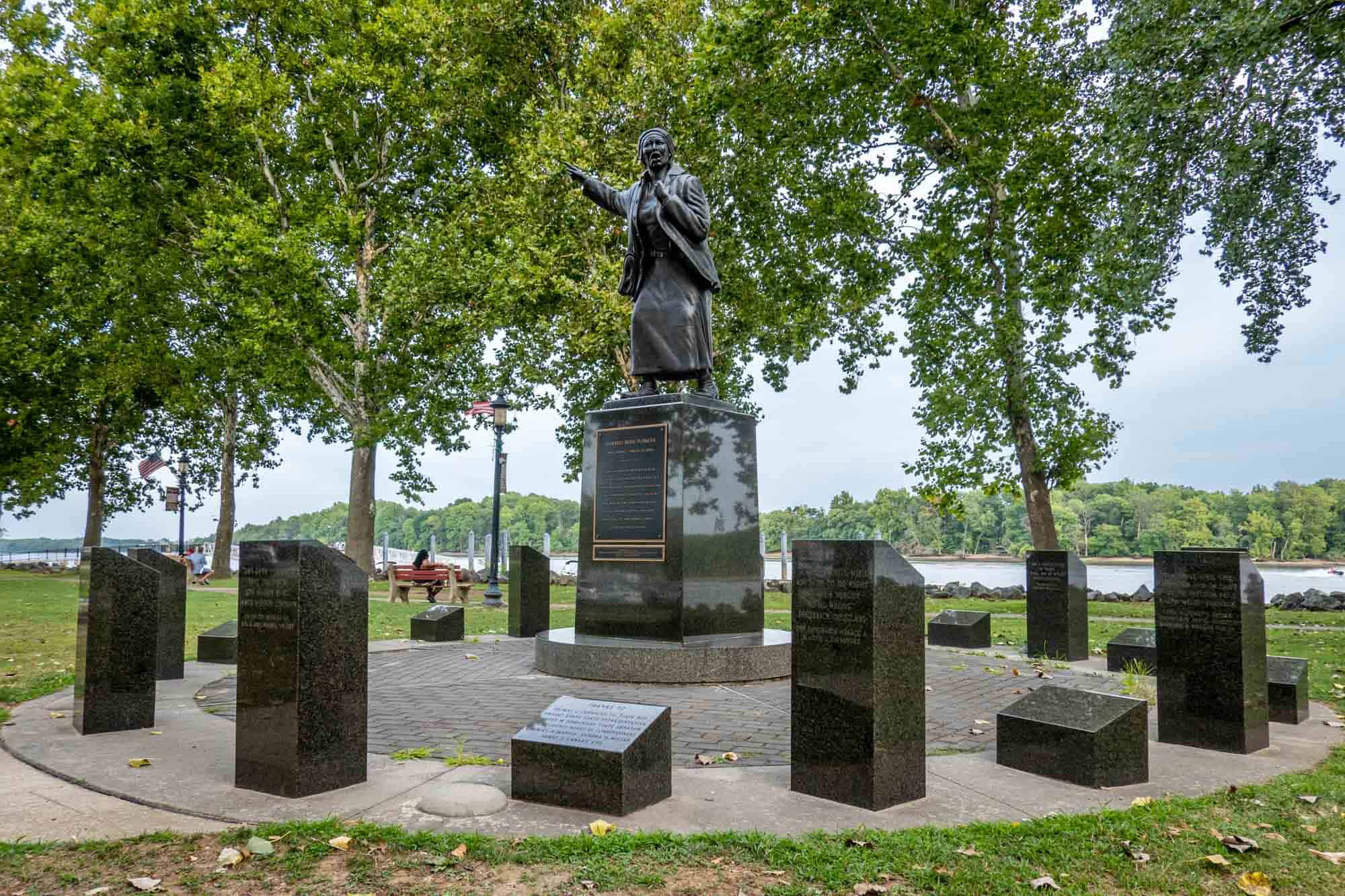 Before the Civil War, Bucks County was an important location for people fleeing slavery and making their way further north. As a result, the area is home to many sites that were stops on the Underground Railroad—the secret network of places that provided safety and shelter to formerly enslaved people seeking freedom.
Some notable stops include the Buckingham Friends Meeting House (also mentioned above) whose members frequently hosted lectures by prominent abolitionists and the Continental Tavern, which was connected to other local buildings by an actual underground passage. The Newtown Theatre, which was an assembly hall in the 1800s, hosted many anti-slavery meetings, including speeches by noted abolitionists Lucretia Mott and Frederick Douglass. In Bristol, you'll find a statue honoring Harriet Tubman, the Conductor of the Underground Railroad. Checking out these sites and others is an interesting way to learn about the county's history.