Some posts on this site contain affiliate links, meaning if you book or buy something through one of these links, we may earn a small commission (at no extra cost to you).
When you think of castles, you think England, you think Spain, you think France. What about Doylestown, PA? An hour outside of Center City sits the Fonthill Castle, an estate worthy of European royalty. Henry Chapman Mercer, however, designed this poured concrete masterpiece not for a royal family, but for himself and his ceramic creations.
Inspired by the Arts and Crafts movement, Mercer built three historic structures within a mile of each other with the intent of showcasing relics. While the Mercer Museum and the Moravian Pottery and Tile Works feature artifacts from the pre-industrial era, Fonthill Castle offers a closer look at Mercer's personal life, featuring his collection of books, prints and Victorian engravings.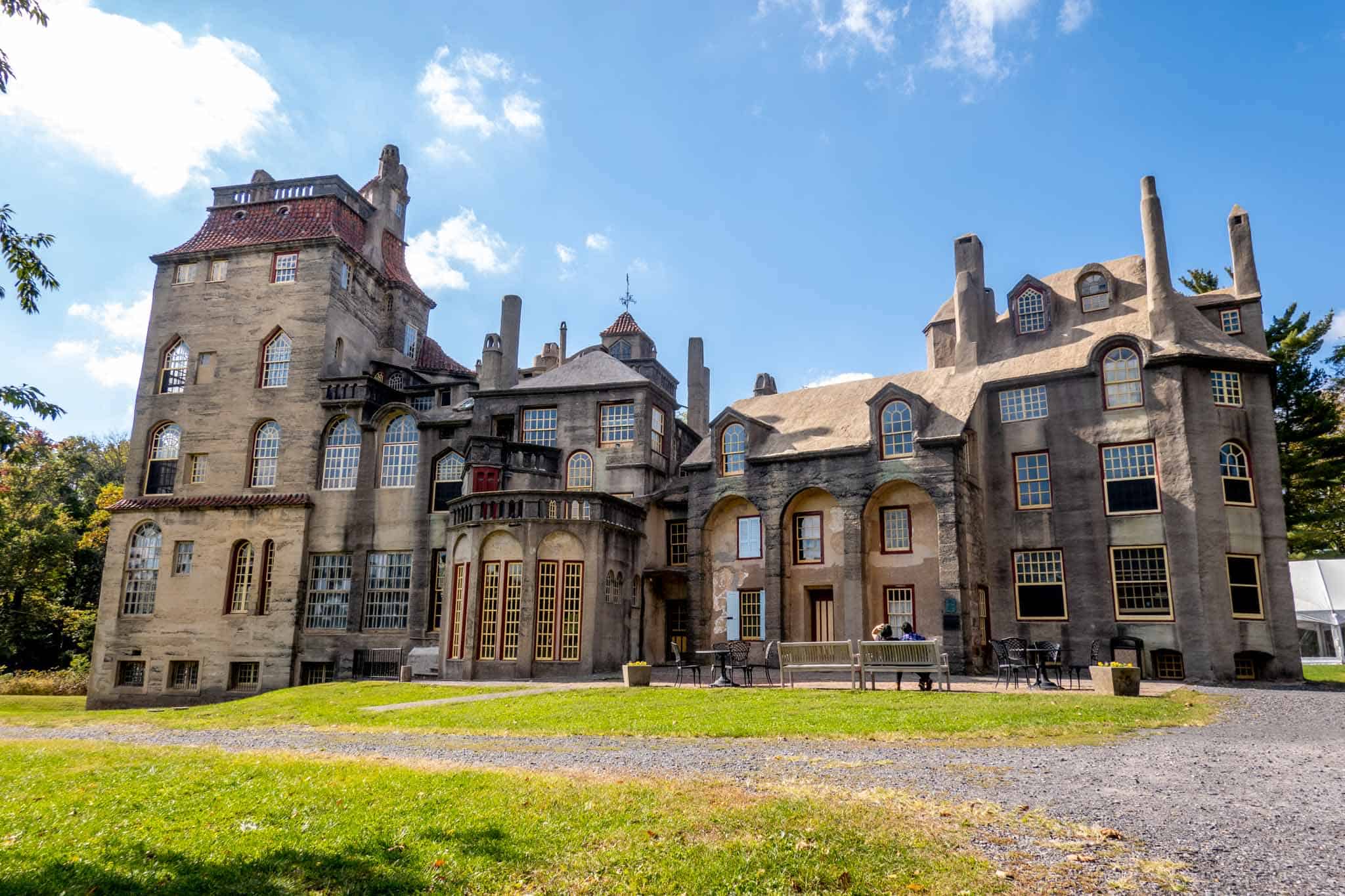 History of Fonthill
Built between 1908 and 1912, Fonthill Castle is one of the first examples of a poured-in-place concrete structure. It was also Mercer's first addition to what is now called the "Mercer Mile," or the belt of the collector's historical attractions in Doylestown. Inspired by his travels and deep interest in archaeology, Mercer designed his home to reflect Gothic, Medieval, and Byzantine architecture.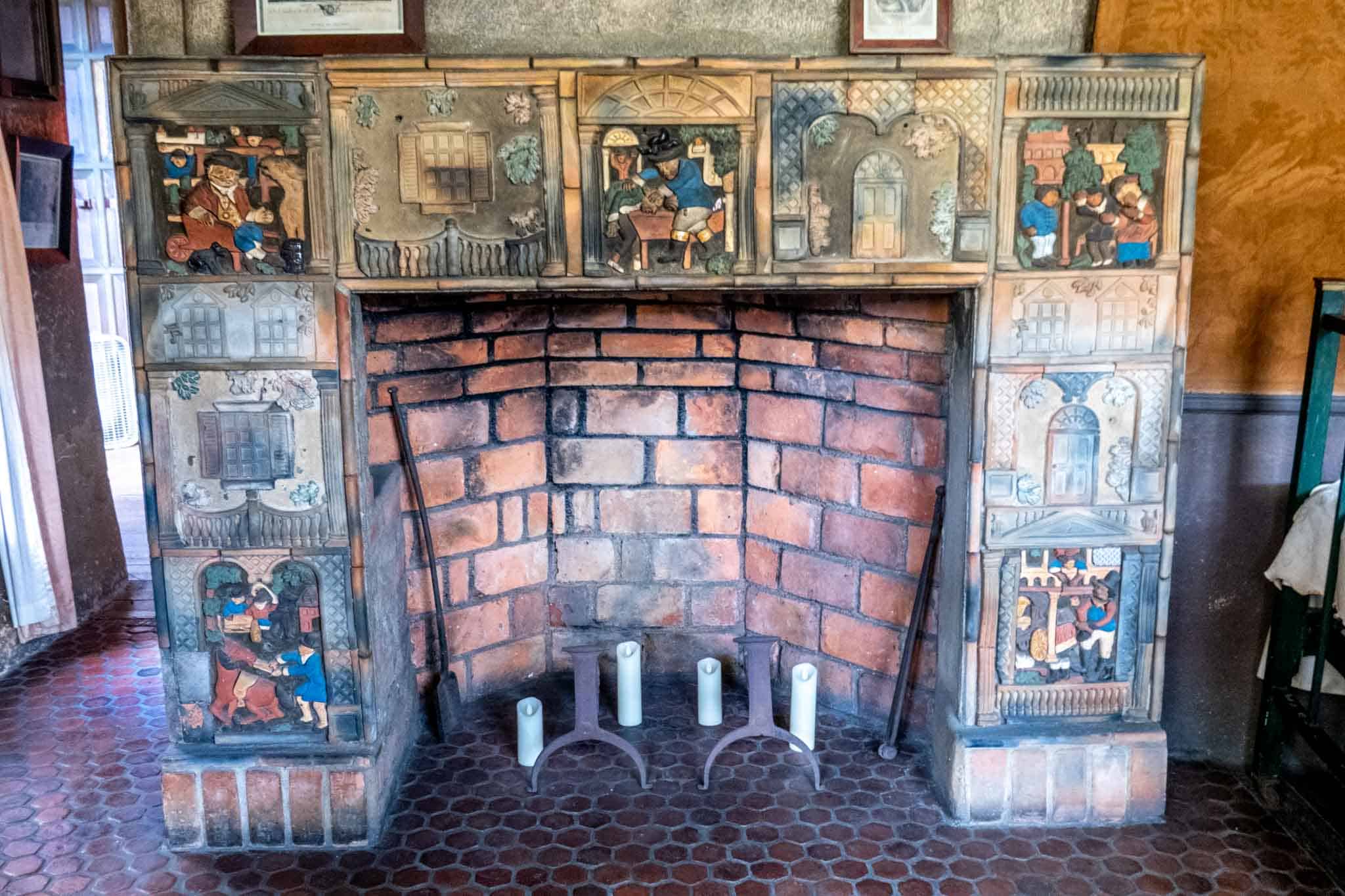 With 44 rooms, 32 stairwells, 18 fireplaces, 21 chimneys and 200 windows, this home was built to stand out. Along the interior walls of the castle, find an elaborate arrangement of original handcrafted tiles, another piece of Mercer's legacy.
Upon Mercer's death, the Havard alum entrusted his "Castle for the New World" to his housekeeper and her husband, asking that they reside in the home and conduct tours until their ultimate passing. The Castle was listed on the National Register of Historic Places in 1972, and was later included in a National Historic Landmark District along with the Moravian Pottery and Tile Works and the Mercer Museum. The Bucks County Historical Society has since taken over the Fonthill property, preserving its splendor and sharing its significance with the public.
Visiting Information
Seven days a week, Fonthill Castle in Doylestown offers one-hour guided tours through a portion of Henry Mercer's historic home. While same-day tickets are up for grabs, they're not guaranteed. Book ahead on the Mercer Museum website to secure your spot. Tickets range from $0-15 with special discounts for children, seniors, active military members, and more.
If you are or a member of your group is differently-abled, speak to the staff ahead of time to arrange a special ground floor tour as the castle has limited accessibility. From the main strip of Doylestown, Fonthill is less than a 5-minute drive with parking on-site.