Some posts on this site contain affiliate links, meaning if you book or buy something through one of these links, we may earn a small commission (at no extra cost to you).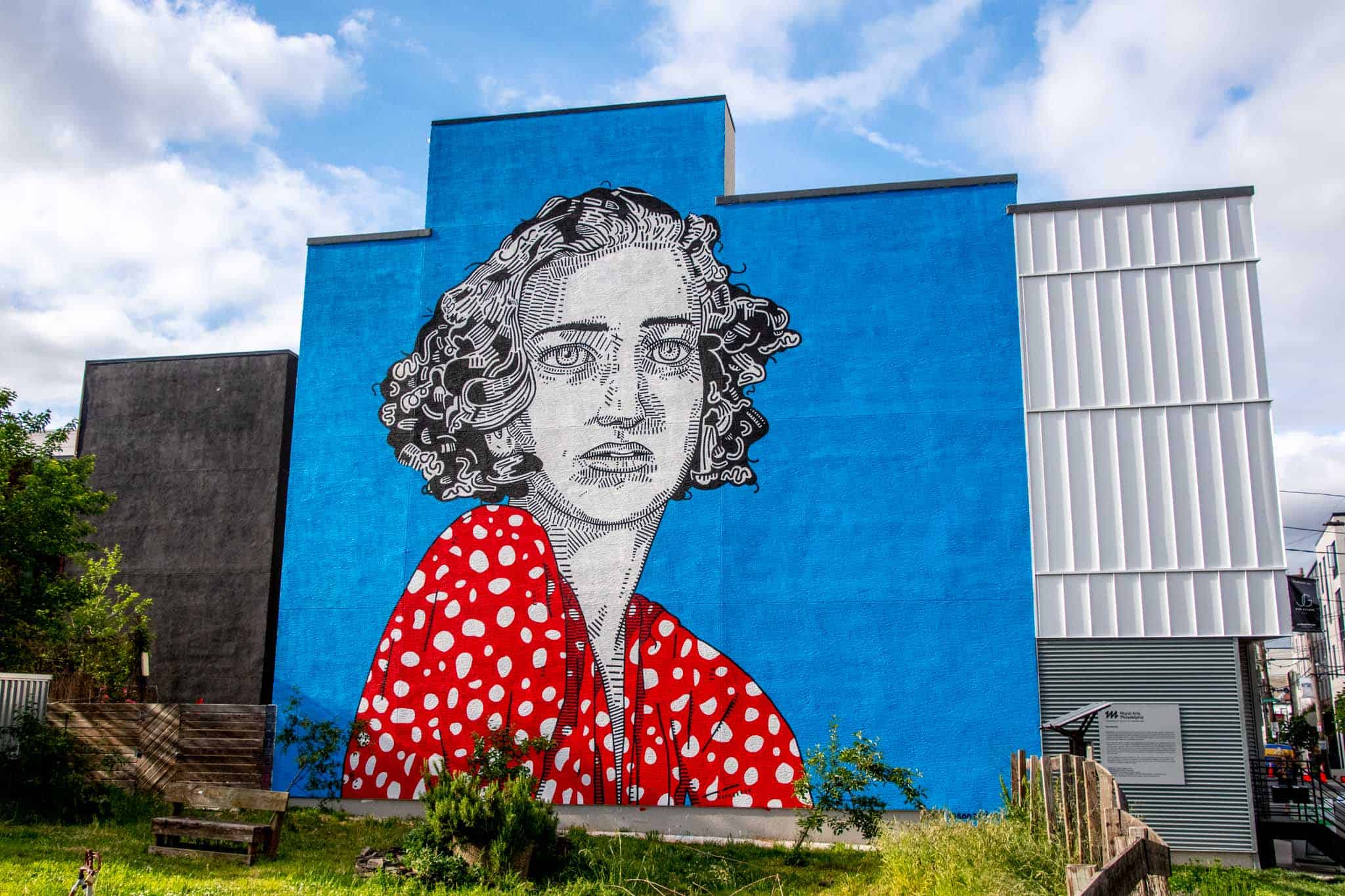 All it takes is a quick glance around to identify at least a handful of things to do in Fishtown, whether alone or with a group. That being said, it's not always easy knowing which spots will be just "eh" and which spots will be your spots. Lucky for you, the list of unforgettable food, drinks, music, and shopping in the Fishtown neighborhood is endless.
Here are the best things to do in Fishtown.
Relax in Penn Treaty Park
Take in views of the Benjamin Franklin Bridge while the little ones swing on monkey bars and your fur baby greets a gaggle of friends. Originally the site of a peace treaty negotiated between William Penn and the Native Americans that occupied the land, Penn Treaty Park now offers nearly 10 acres of green space for locals to roam that is maintained by a non-profit foundation. With waterfront access to the Delaware River, it is not uncommon to see folks fishing on sunny days.
Rather than deter nature lovers, Penn Treaty's industrial edge entices visitors to learn more about the neighborhood's past. With the addition of the adjacent Rivers Casino, Penn Treaty Park threads old and new world together under the Philadelphia skyline. Come for a jog on the park's paved trail, let your children loose on the jungle gym, or simply take in the scenery from a riverside rock.
Visit the Greensgrow Urban Farm
Once a hydroponic farm serving local restaurants, Greensgrow now strives to promote social wellness in the urban community of Philadelphia. Whether you're looking to start your own garden or just picking up produce for the week, the staff at Greensgrow is happy to accommodate you. Speaking of accommodations, this urban farm offers discounted rates to those who use SNAP benefits and the opportunity to donate to the SNAP program through your purchases.
For a fun family outing, consider attending an educational workshop on propagation or herbal medicine, or attend one of the regular tours. If you find yourself in the neighborhood, this little natural oasis in a sea of concrete is definitely worth the trip.
Grab a slice
Philly may not be New York when it comes to pizza, but this city lives for a challenge. Just a few years ago, Pizzeria Beddia, a nondescript storefront with two employees, no phone, and no seating won the title of "Best Pizza in America." However, the now Fishtown restaurant faces some harsh competition with Pizza Brain just a four-minute drive away. Pizza Brain is known for its giant slices, thin crust, and museum of pizza memorabilia.
Another contender for the best slice? Circles + Squares. From a crust with the perfect crunch to the signature square-style zas, this spot does not disappoint. Remember to bring cash as Circles and Squares is cash only!
Raise your glass at Frankford Hall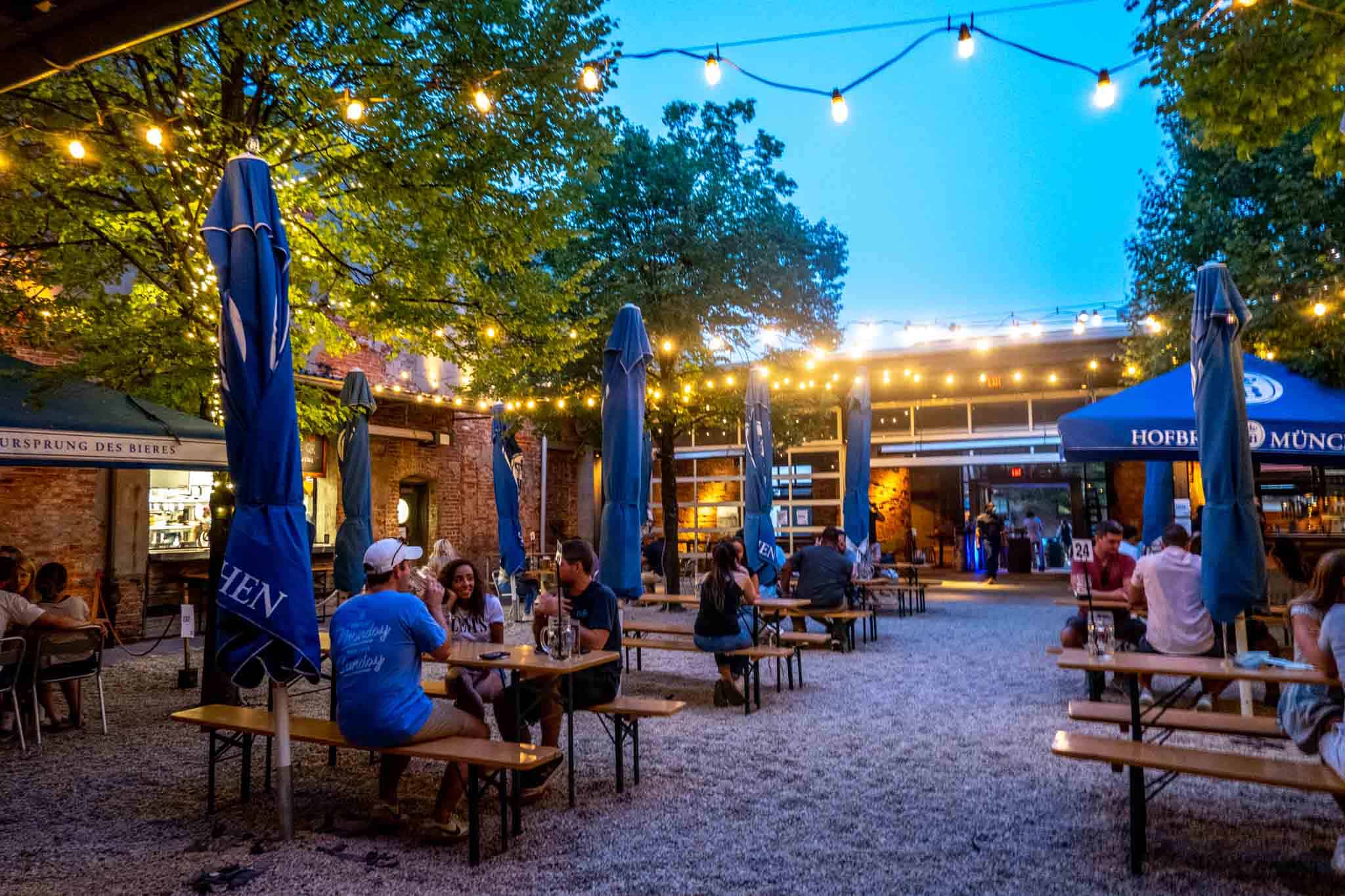 No one in Philly recreates the Oktoberfest atmosphere quite like Frankford Hall. With a stein in one hand and a beer cheese coated pretzel in the other, you can enjoy the open-air beer garden with friends. After a drink or two, stumble over to the game area where you can challenge onlookers to a game of ping pong or just sit back and watch.
With tree-strung twinkly lights, picnic tables, fire pits, Frankford Hall is the quintessential spot for a late spring happy hour drink. Don't let weather deter you, though! Frankford Hall also offers indoor bar seating and expansive party packages if you decide to plan an event.
Dine at a destination restaurant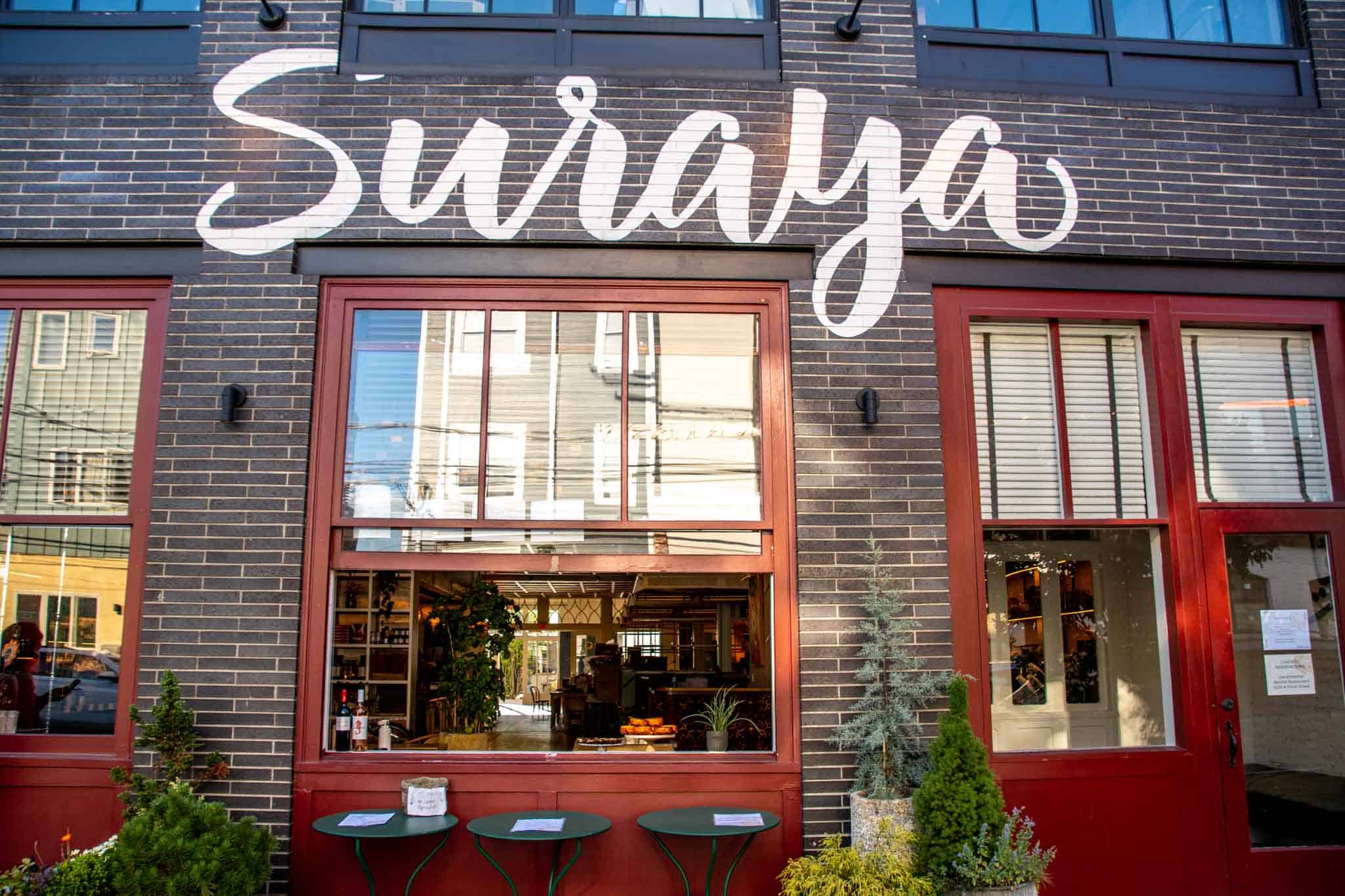 Planning a date night or special occasion? Gourmet dining is one of the most popular Fishtown activities. Whether you are looking for farm-to-table or Mediterranean, you can find it here.
Suraya is a number one pick for Fishtowners and tourists alike. Not only are the middle eastern dishes like fatteh and the kafta kebab plate mouth-wateringly delicious and award-winning, but the atmosphere of the restaurant is unbeatable. Choose to sit in the marketplace café, dining room, or on a barstool right in the thick of all the action.
While Suraya is ranked one of the best restaurants in Philly, Elwood may be following in its footsteps. Elwood prides itself on offering distinctly Pennsylvanian dishes. For a farm-to-table experience with all the touches of upscale dining, check out Elwood on Frankford Ave.
If you love dining, check out the guide on where to eat and drink in Fishtown.
Shop at a thrift store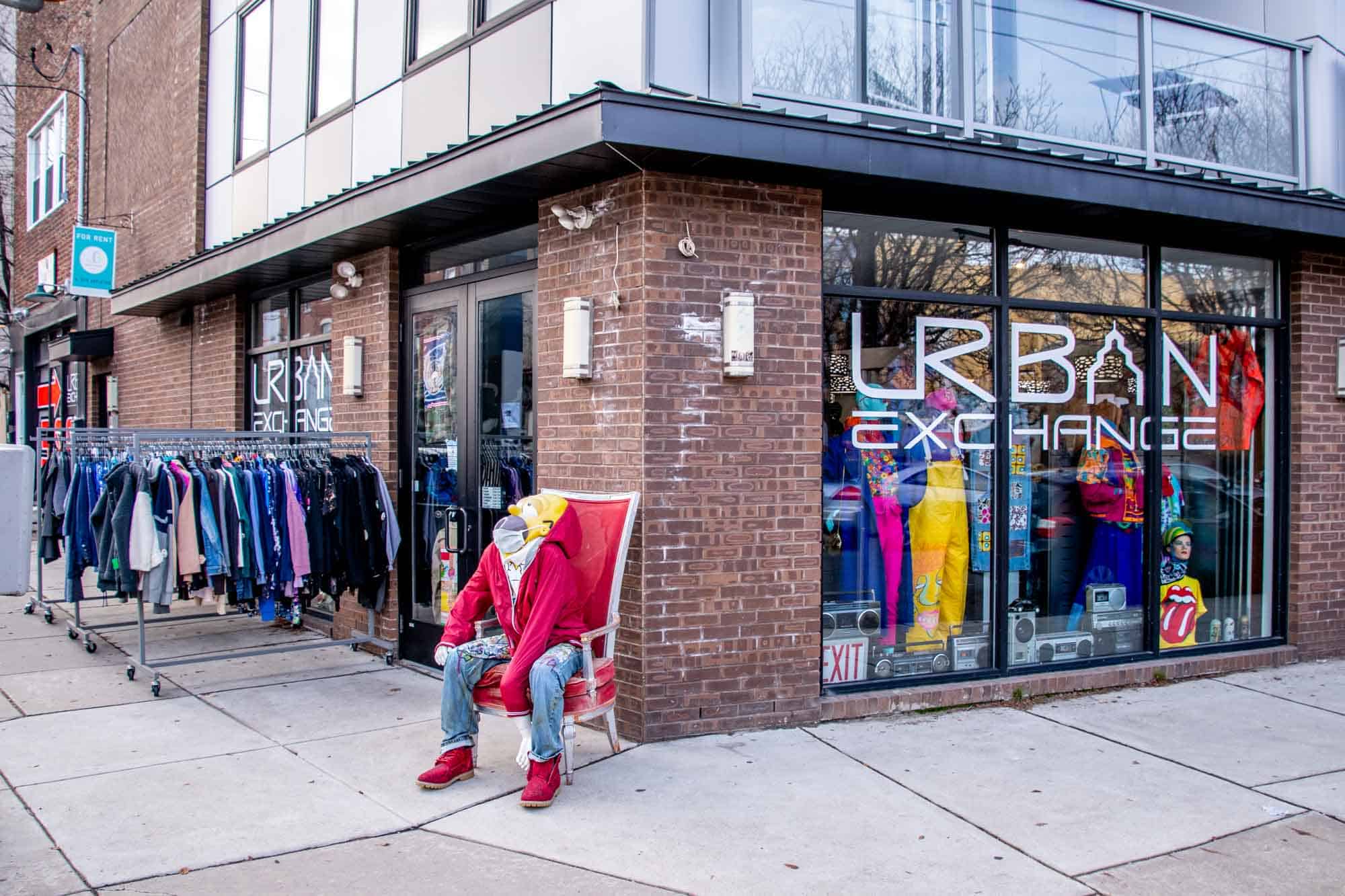 Fishtown is a thrifting hotspot and some of the best thrift stores in Philadelphia are located here. Small but packed full of goodies, Circle Thrift is worth checking out. Circle has great deals, including 50% off for the tag color of the day. Looking for some thrifted furniture or some vintage home decor? Try Jinxed. Along with a great selection of clothing, their antique home goods section is impressive.
If you want a mix of new and old, Urban Exchange Project might be the spot for you. Urban Exchange still has great thrifted finds but their vibe is a little more curated than your typical thrift store.
Catch a show at Johnny Brenda's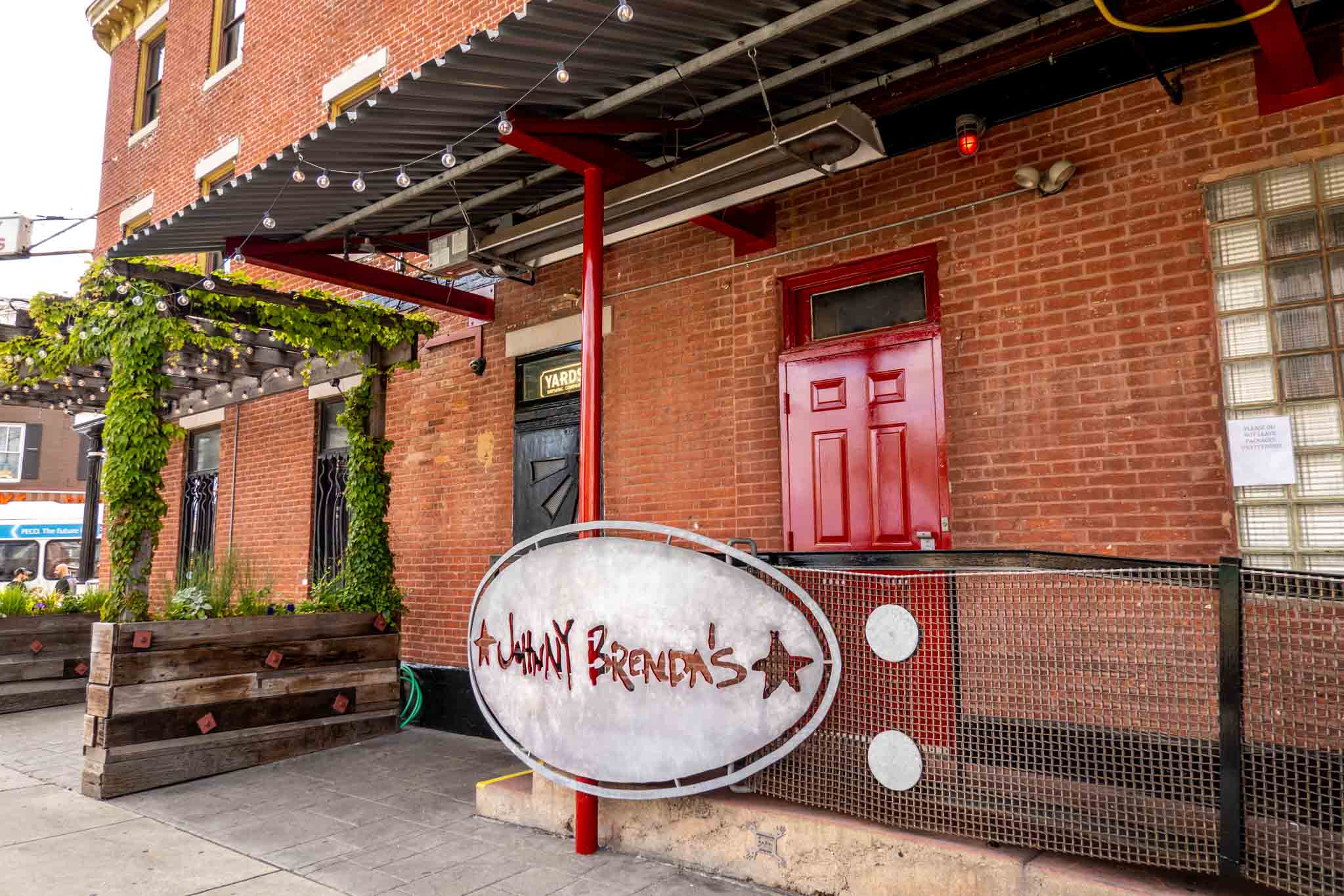 A killer music venue with great food is hard to find, but Johnny Brenda manages to achieve both. Johnny Brenda's transforms on the weekends from a quaint, corner pub to a jam-packed concert hall, vibrating with live music. Some forego the food and opt for a few drinks at the full-service bar.
Whether you choose to see a show, grab a bite, or enjoy a few rounds after work, Johnny Brenda's brings it. With its prime location at the corner of Frankford and Girard, this place is hard to miss.
Try your luck at the casino
For a fun night out, consider rolling the dice at Rivers Casino, a popular Philly casino and one of the top Fishtown attractions. Located on the Delaware River, Rivers is a vibrant atmosphere for entertainment. Beside the typical slot machines and poker tables, Rivers Casino also features an event center for musical acts, comedy shows, and more.
While you're trying your luck, enjoy a meal at one of three dining establishments. Choose between an intimate experience at Hugo's Frog Bar and Chop House, made-to-order Asian cuisine, or classic American fare from Jack's Bar and Grill.
Explore the street art
Even the trashcans in Fishtown are visually pleasing with painted sea life and fish head lids. Known to many as an arts district, Fishtown isn't shy when it comes to public displays. Some commissioned by the city, some independently designed, murals fill once empty walls throughout the neighborhood.
However, the Philadelphia Mural Arts Program is responsible for most of the large-scale mural installations in Fishtown that catch your eye. Most notably, this organization worked with Philly street artists to create the Front Street Walls display. This rotating collection of murals runs under the El.
See live music at The Fillmore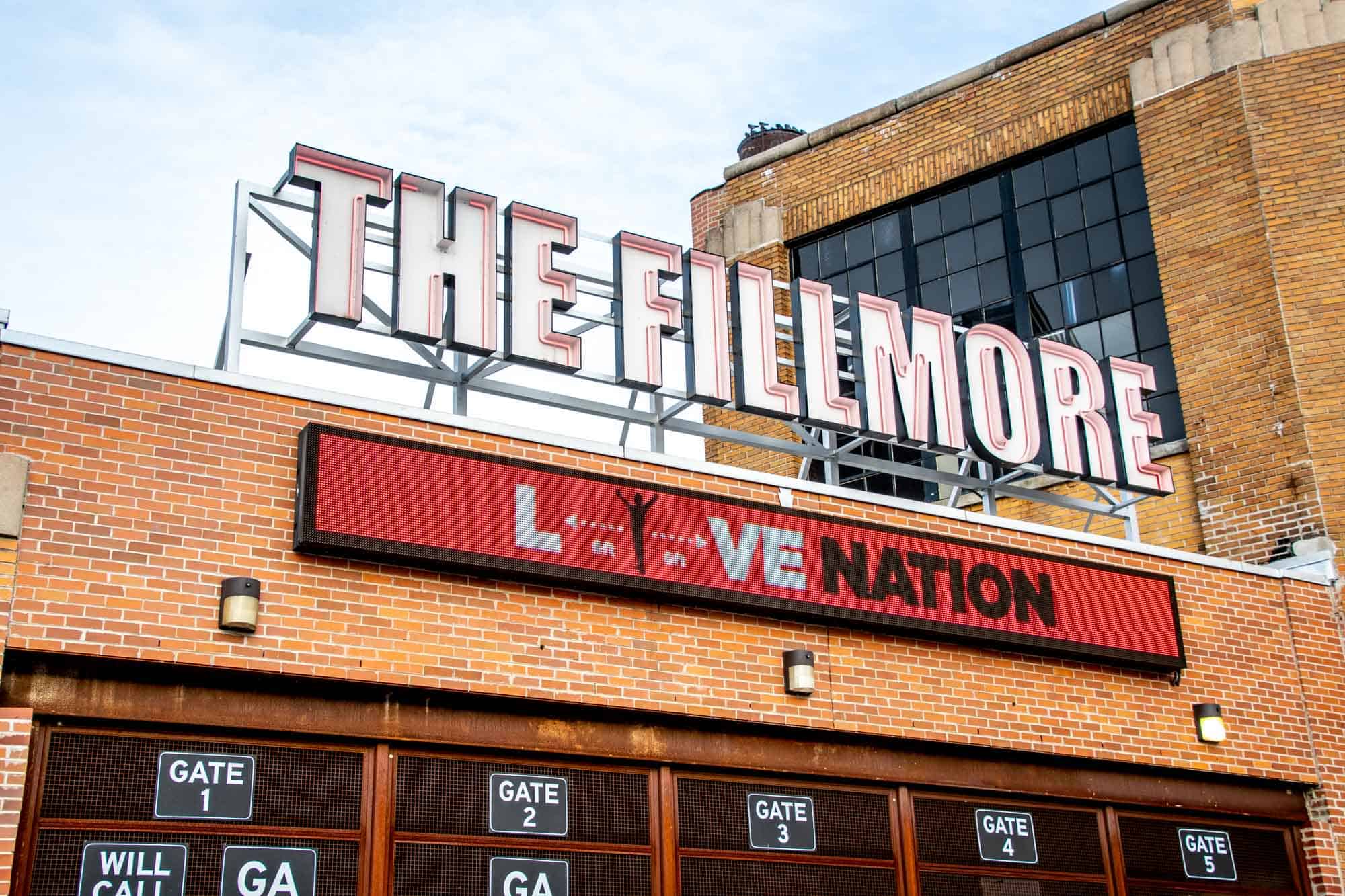 The Fillmore is the perfect place to start or end the night. The venue's exposed brick and pipe interior gives the space an industrial, underground feel. With a large bar and even bigger dance floor, there is plenty of space to move around. In terms of sensory experience, the sound system and lighting are top-tier and so are the acts.
Having hosted the likes of The Grateful Dead, Jimi Hendrix, and The Doors, this place is no joke. Whoever is playing, you are bound to have a great time in this 25,000 square venue. If you're not ready to stop the party, visit the second floor to find the Foundry, a club within a club.
Experience the Philadelphia Brewing Company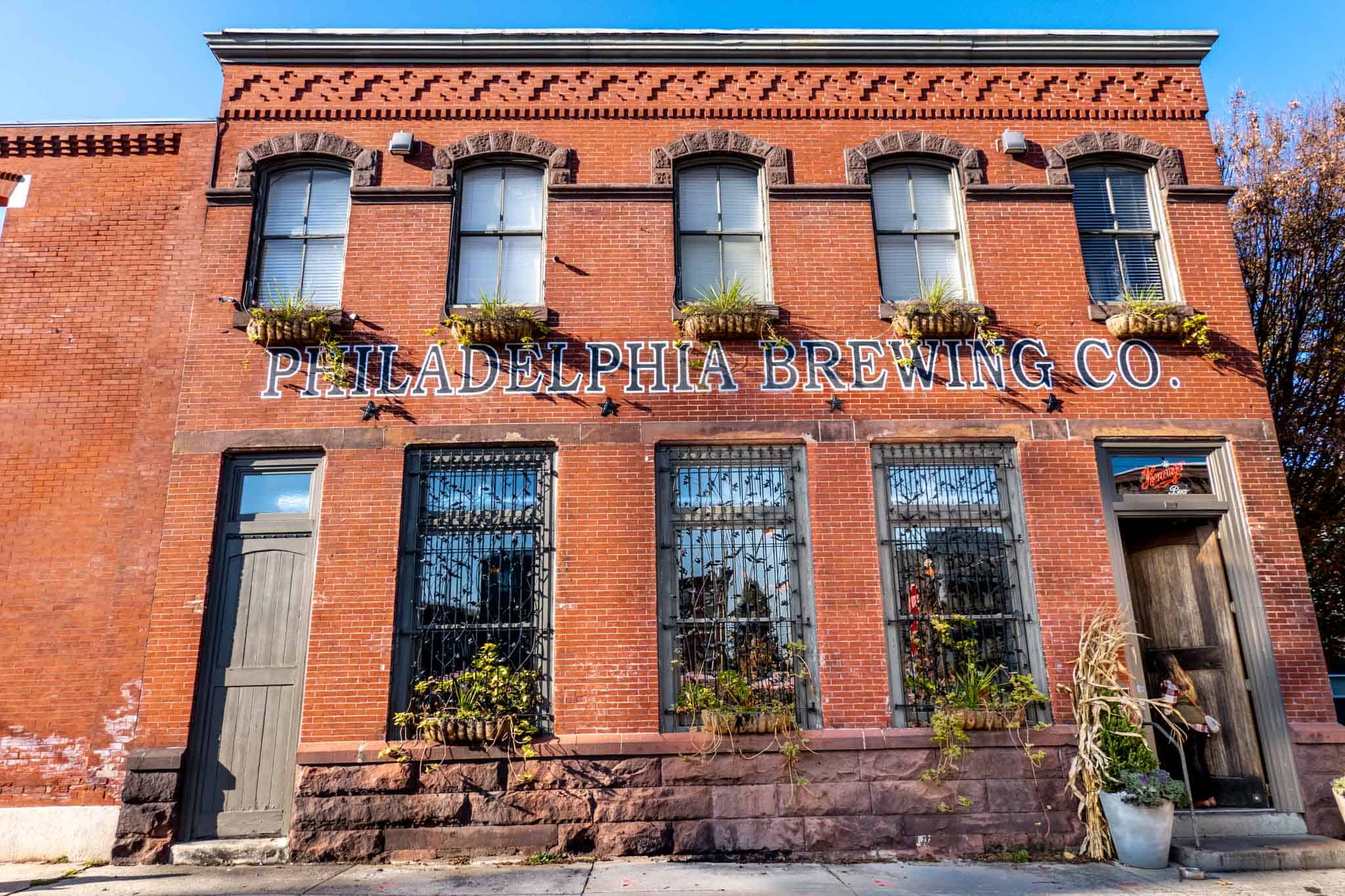 If beer is what you seek, look no further. Philadelphia Brewing Company or, PBC, has a decade of experience brewing more than dozen different styles of ale. One of the few independent breweries in Philly, PBC also operates out of the oldest and largest brewing facilities in Philadelphia.
Known for their customer loyalty, PBC delivers fresh beer daily to the ale lovers of Philadelphia. Grab a pint in the Peacock Room Bar and Garden or learn more about the PBC process during a brewery tour.
Indulge at a distillery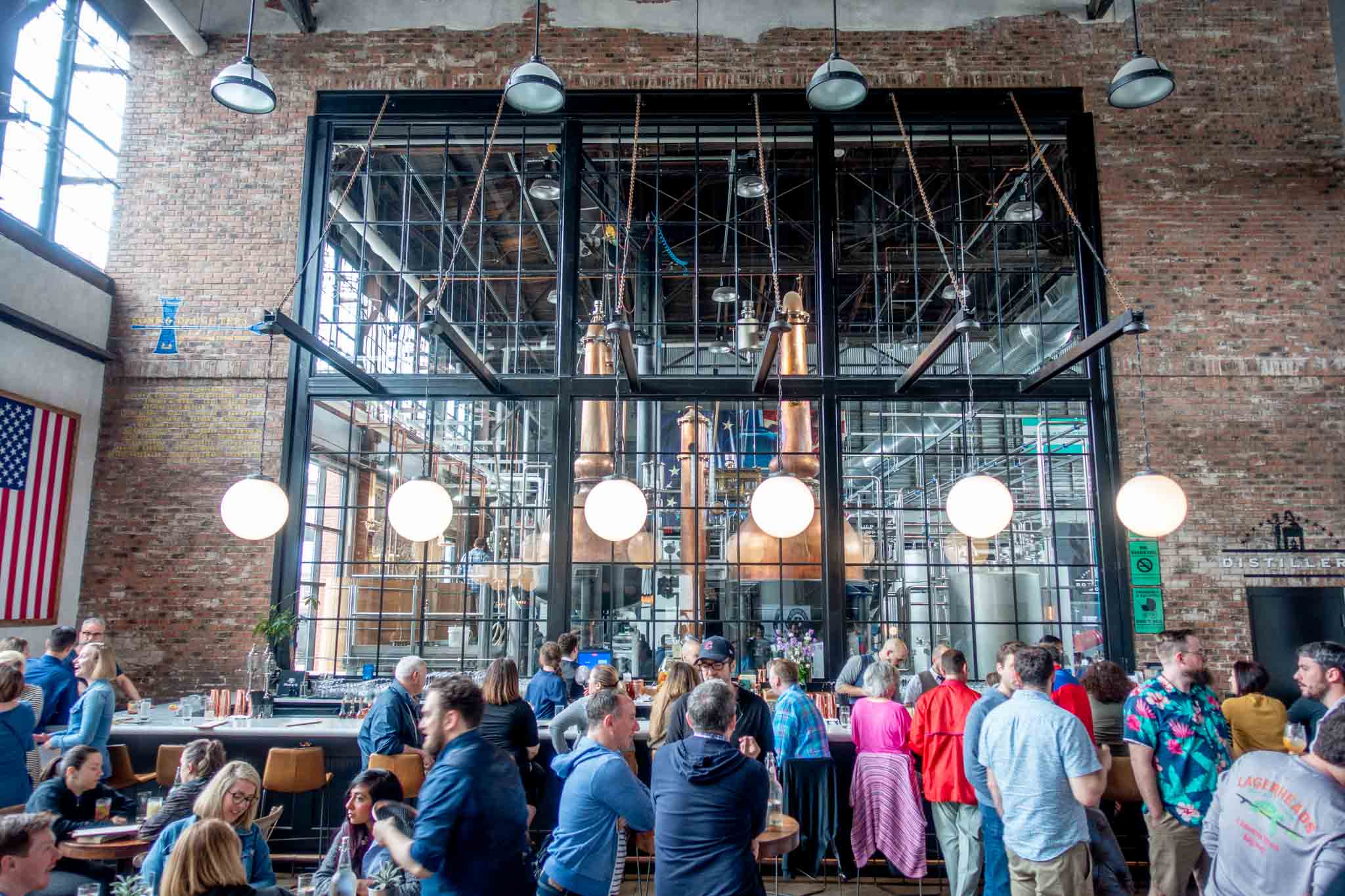 The first craft distillery in Pennsylvania since prohibition, Philadelphia Distilling was founded in 2005. If you've ordered a gin cocktail in the city, you've probably seen Bluecoat Gin, the distillery's signature spirit, on the menu. Philadelphia Distilling is one of the top distilleries in Philadelphia and is internationally renowned for its premium spirits for good reason.
Tucked away on Allen Street, the distillery evokes the charm of a speakeasy with copper accents and leather bar stools. The ultimate experience offered here is the tasting room, complete with custom cocktails and gourmet food options. However, visitors are also welcome to enjoy a cocktail at the marble-topped bar or learn about the facility's history on a guided tour.