Some posts on this site contain affiliate links, meaning if you book or buy something through one of these links, we may earn a small commission (at no extra cost to you).
Located in Fishtown, Suraya Philadelphia is the incredibly popular Lebanese restaurant that draws crowds and thrills diners.
Overview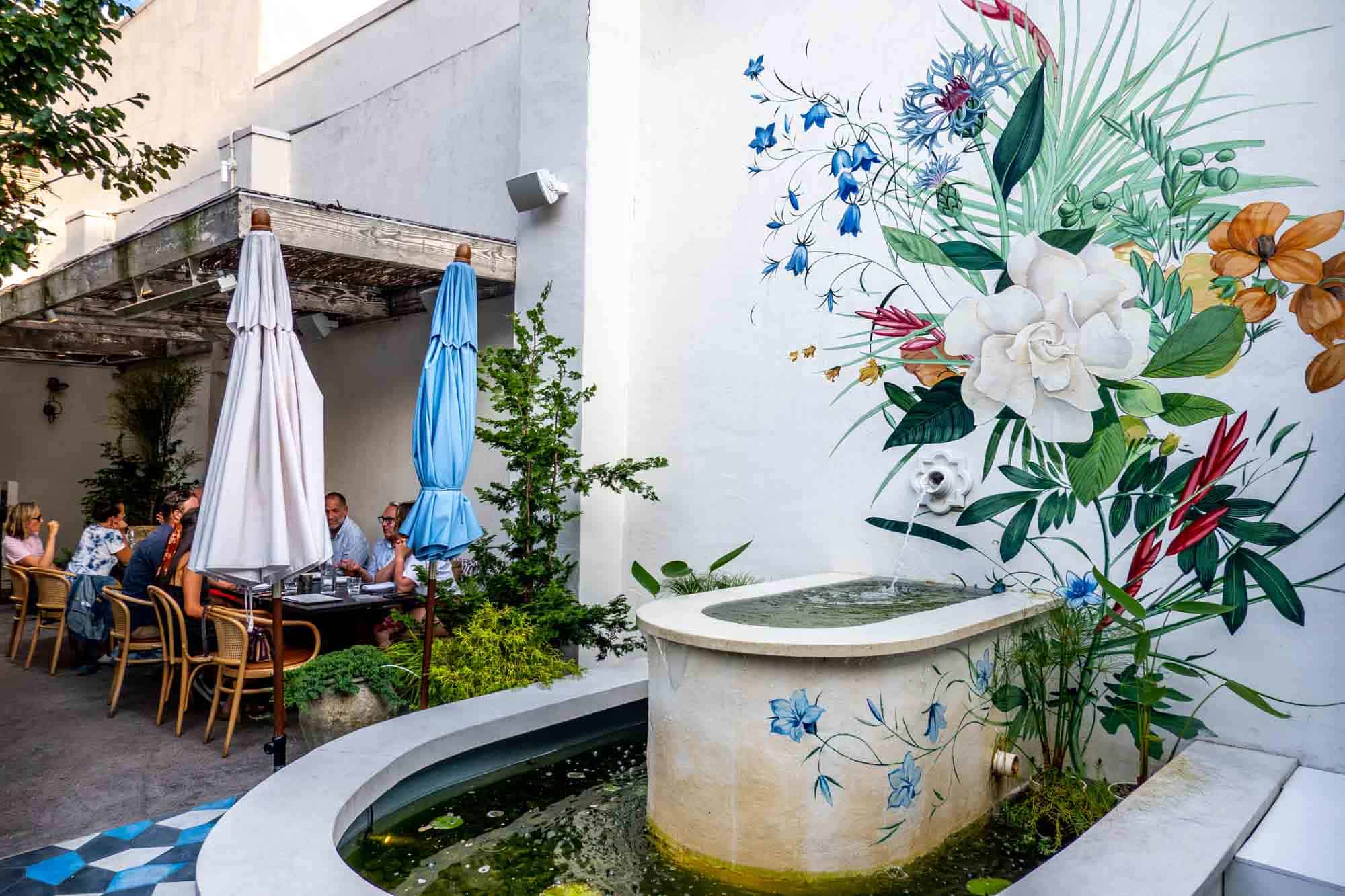 Sometimes there is a restaurant that is so perfect in every way that it defies the ability to describe it. Suraya is such a place: culinary perfection in every way. Dining here is an experience that never grows old and always delights. We believe that Suraya Philly is the best restaurant in the city right now.
The Menu
Suraya in Fishtown is generally described as a Lebanese restaurant, but that tends to simplify things a bit. They deftly take diners on a tour of the Levant, a region broadly defined as the Middle East and that encompasses Lebanon, Israel, Palestine, Jordan, as well as parts of Syria, Iraq and Turkey. The food is as complex as the geopolitical situation.
On weekdays, Suraya restaurant menu items can be ordered a la carte. However, on weekends, all diners are invited to enjoy A Taste of Suraya. This set four-course menu features a starter selection of five of their most popular mezze starters, along with their fresh, homemade, always-warm pita.
The mezza features a buttery hummous that compliments every dish on the menu and the roasted red pepper muhammara sparkles on the palate. The baba ganoush has a hint of smokiness and is the best version of this dish we've ever tried. But the yogurt labneh is a transcendental experience – a hint of sweet, a hint of herb, and lots of deliciousness. We always order a second labneh just to take home!
The tasting menu also comes with a selection of one hot mezze and one entrée. For hot mezze, the fatteh defies description, but it is an absolutely delicious combination of eggplant, chickpeas, and nuts in a brown butter sauce. For entrees, all are excellent. We enjoy the traditional beef or lamb kebabs, with fresh roasted vegetables. Lebanese food is always delicious and nowhere does it better than Suraya.
They also offer one of the best brunches in the city. In addition to the mezze and entrée options, they offer several egg dishes and lovely boozy brunch drinks.
The beverage program features classic cocktails with a unique, Middle Eastern twist. Such as a variation of an Old Fashioned with eggplant. Trust us – the drinks ALL work. The wine list features varietals from Lebanon and the surrounding region, and they have a handful of beers, mostly from local breweries.
The Vibe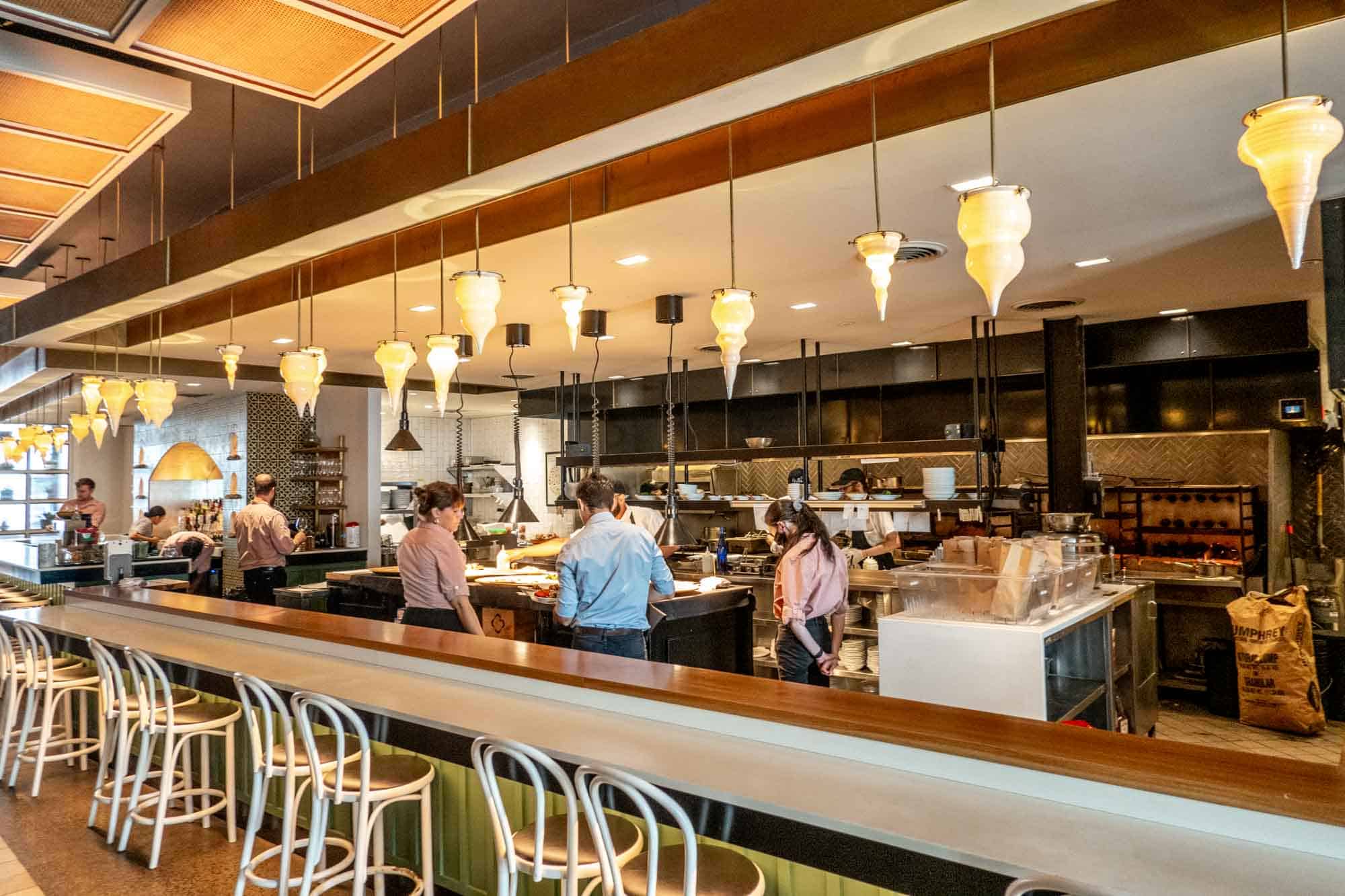 Suraya is really like two restaurants in one. The main dining experience is located on Frankford Avenue and is indoors. This is like any other lively restaurant in the city: bursting with energy. The focus being on the large open kitchen where the magic happens.
But just a few steps beyond the barely controlled chaos, you step through the rear doors and enter a tropical paradise. This is the Suraya garden – an outdoor dining experience unmatched in the city. Tables, chairs and even outdoor benches snake their way through a garden paradise complete with trees and a beautiful water feature. Eating here, you are instantly transported to exotic corners of the world…at least until the passing El train over Front Street goes by.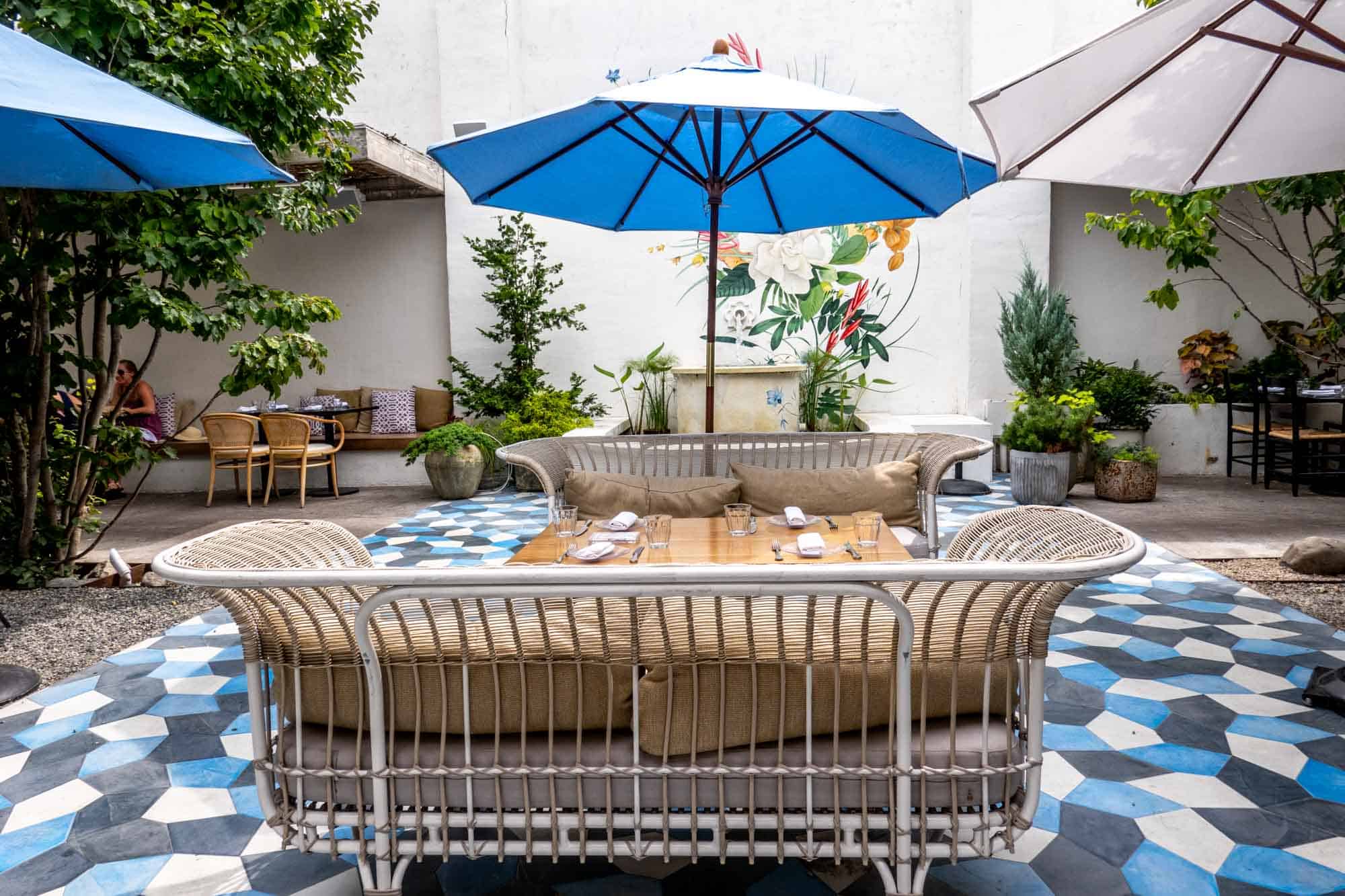 There are lots of out outdoor dining experiences in the city, but the garden at Suraya is absolutely unique.
Price Range
Diners should plan on about $100 per person for the meal and a drink. Given the quantity and quality of the food, the Taste of Suraya menu is a surprisingly good value. If dining a la carte, mezze starters are $10-20 each (you'll want several) and entrees run $22-35.
Reservations
Reservations are absolutely essential. Unfortunately, Suraya reservations can be difficult to obtain, but well worth the effort.
Location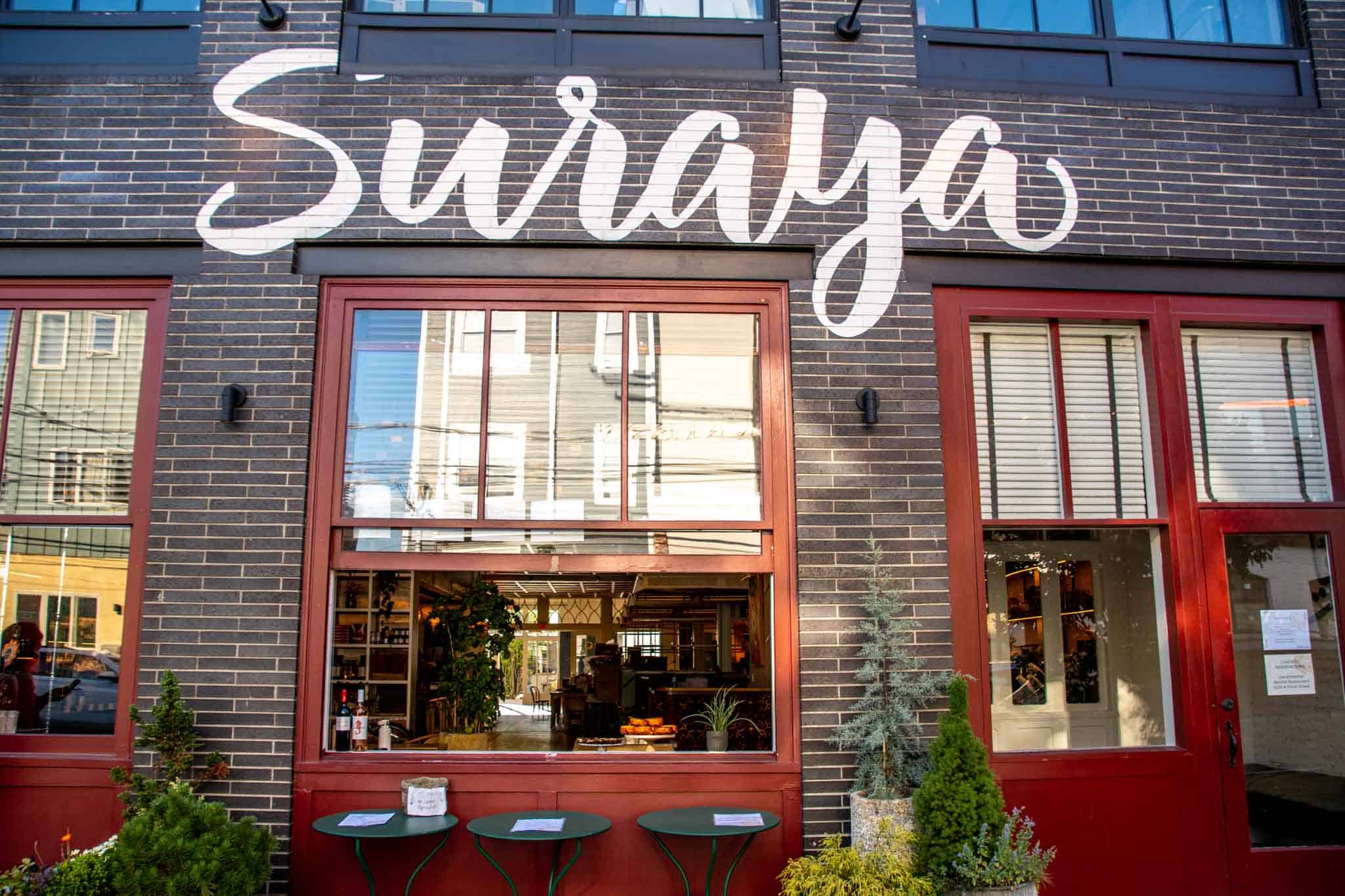 Suraya is located at 1528 Frankford Avenue. Visit their website for more information.
For more things to do in the neighborhood, check our local guide to Fishtown!