Some posts on this site contain affiliate links, meaning if you book or buy something through one of these links, we may earn a small commission (at no extra cost to you).
Montgomery County, PA is best known as one of the collar counties around Philadelphia. But this suburban county has so much to offer in terms of fun, history, and educational activities. Below are some of the fun things to do in Montgomery County.
The county is part of the original William Penn land grant in the colonies. Many of the oldest communities in the United States can be found here. And the area played a critical role in the Revolutionary War. These days, you'll find vibrant communities to explore.
Many of the top activities for kids in the region can be found here in Montgomery County. Whether you have kids or not, there's a lot to do here.
Valley Forge National Historical Park
Valley Forge Historical Park is a major landmark in American history. The area played a major role during the fight for independence from the British. It was home to General George Washington and his troops from December of 1777 until June of 1778.
If you are looking to have a fun and educational day out, especially if you are with your kids, you should visit this historic park. The park has retained a large amount of its history, including lines and fortifications that were built by the forces while they were there.
Some of the things you can do at Valley Forge National Historical Park include exploring the park with its historic attractions and statues, bike riding, and hiking the trails in the park. In the winter, this makes an incredible place for sledding.
King of Prussia Mall
King of Prussia Mall is one of the biggest shopping malls in the United States of America. Covering over 3 million square feet, the mall has the largest amount of leasable space of any shopping mall. King of Prussia Mall is home to large, big-name retailers such as Lord & Taylor, Neiman Marcus, Macy's, Dick's Sporting Goods, and Nordstrom.
Apart from shopping, there are other things you can do at King of Prussia Mall. The mall has four food courts that accommodate over 40 different types of restaurants ranging from fast-food restaurants to fine dining restaurants.
Bryn Athyn Cathedral
Located in Bryn Athyn in Montgomery County, the Bryn Athyn Cathedral is the seat of power for The General Church of the New Jerusalem, which is a denomination of Swedenborgianism, a Christian sect. If you want to enjoy a serene tour and learn more about other beliefs or denominations, you should visit Bryn Athyn Cathedral.
Take a tour of the facility made up of the main cathedral and two other buildings, Glencairn Museum and the Cairnwood Estate. Take in the Gothic architectural style of the main church and the Roman style architecture of the adjoining buildings. The cathedral looks like something right out of Europe. From the cathedral, you can get a picturesque view of the beautiful Pennypack Creek Valley.
Elmwood Park Zoo
If you are looking for a less crowded zoo experience for you and your kids, you should visit the family-friendly Elmwood Park Zoo in Norristown. This zoo has so many unique and interesting animals to see and learn about, including a red panda.
There are so many fun activities that can be done at the Elmwood Park Zoo. You can feed the animals such as the giraffe and bison. Your children can make use of the small petting zoo to get up close with some of the animals. There is also a carousel and large playground for your children to have lots of fun at Elmwood Park Zoo.
The zoo also has a tree-top adventure course, with a smaller course for younger children and a bigger course for older children and adults.
John James Audubon Center at Mill Grove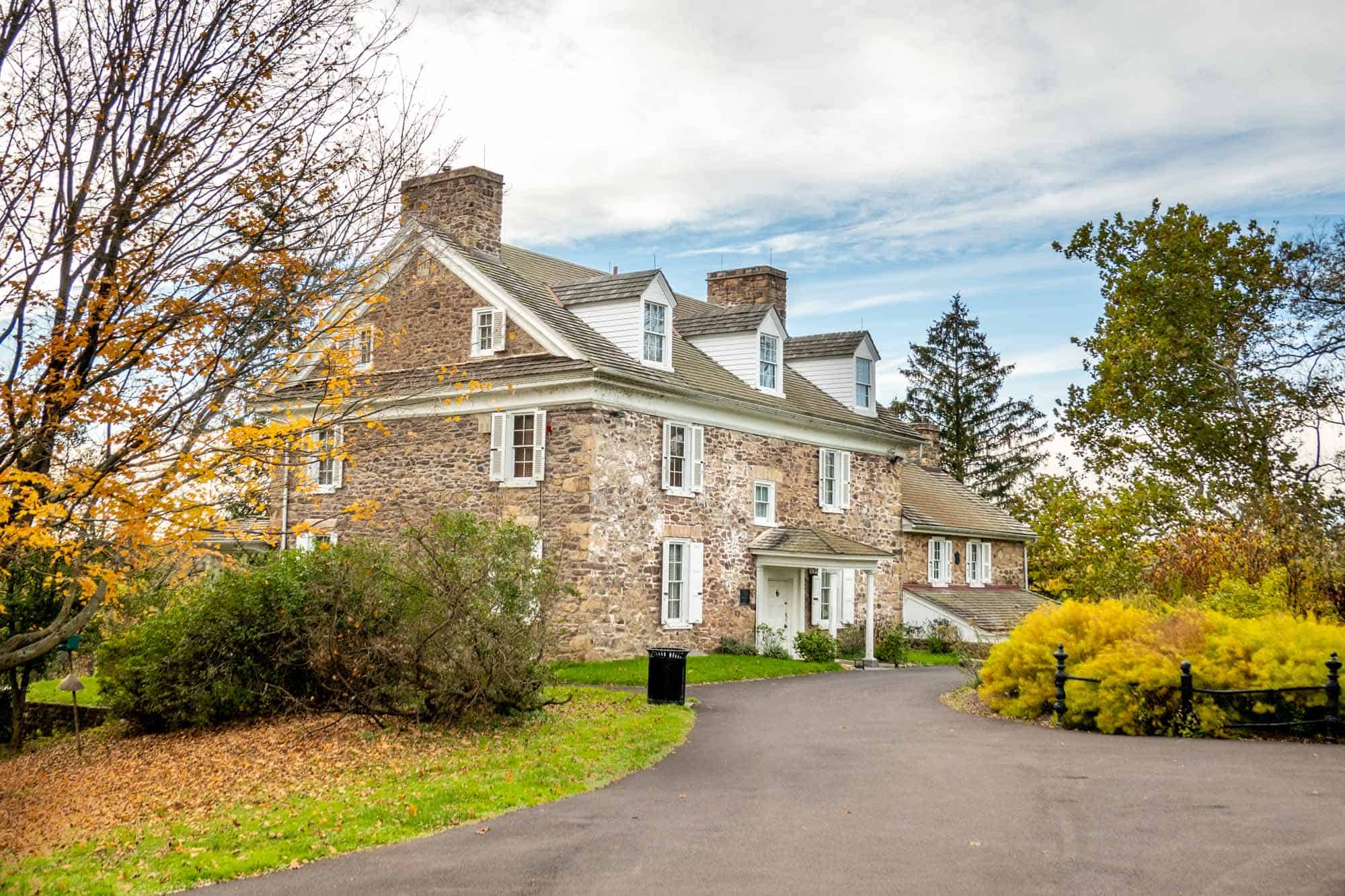 If you enjoy bird watching and taking in the beauty of nature, The John James Audubon Center at Mill Grove is the perfect place for you to visit when in the Montgomery County area. Located where John Audubon lived when he arrived in the United States from France, it is the birdwatcher's paradise.
There are so many things you can do there. You can start by simply enjoying nature while walking the 5 miles of trails that can be found there. Along the trail, you will be able to watch over 175 species of birds. You can step into the center's museum and learn more about birds and bird watching. There is also a play area for your kids.
American Treasure Tour Museum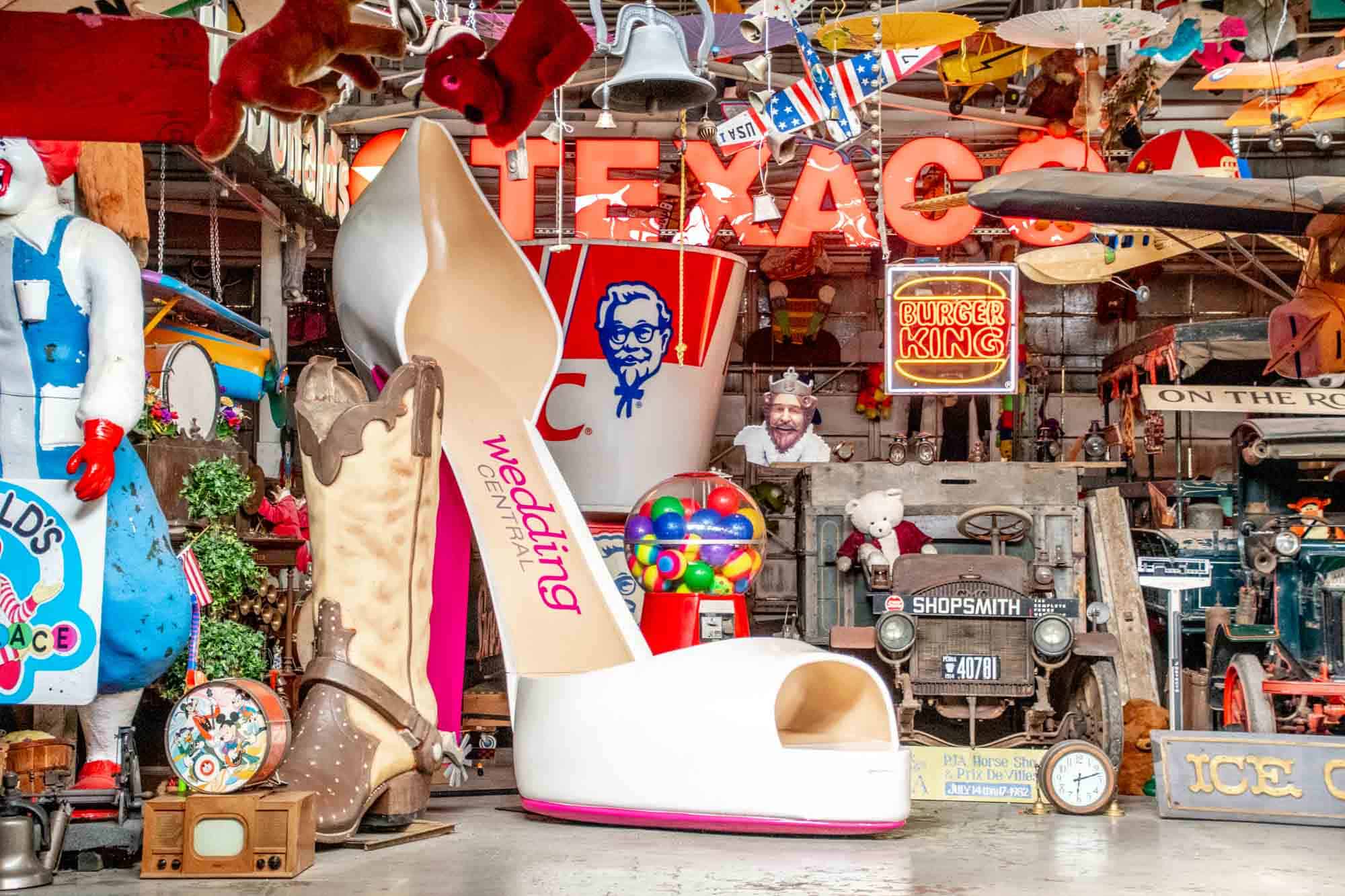 The American Treasure Tour Museum is one of the most popular Montgomery County attractions. The museum features a vast private collection of different objects and artifacts from America's cultural past.
The museum is a tribute to the development of America. Other things you will see at the American Treasure Tour Museum include music machines as well as various player pianos. There are also model poems, dollhouses, dolls, old movie posters, decor albums, music boxes, movie memorabilia, antique cars, and children's toys. There is also a vast collection of Christmas collectibles.
Apart from checking out the collection of things at the museum, a tour of the museum also includes a tram tour ride.
The Stoogeum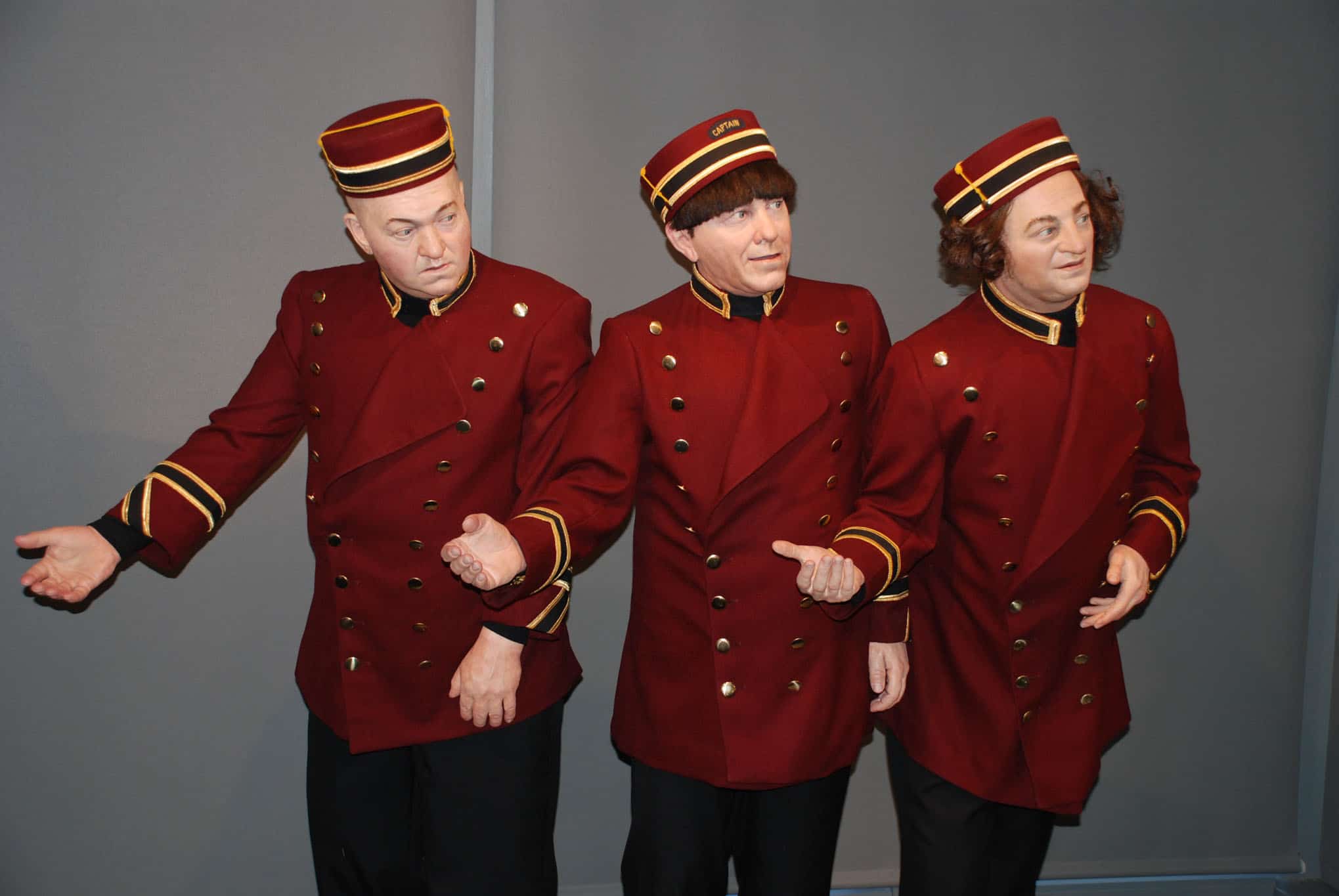 The Stoogeum is a museum dedicated to the Three Stooges. It houses the largest collection of artifacts related to the loveable Three Stooges. If you love comedy or you are a fan of the Three Stooges, this museum in Ambler is for you.
The Stoogeum has three levels, with one being an art gallery housing a vast collection of Stooges-related art, one containing Stooges arcade games, a modern Three Stooges ticket redemption game, and a vintage pinball game.
The other contains numerous Stooges memorabilia, including old movie posters, autographed pictures of guest stars of some old Stooges shorts, and old Stooges merchandise. This is a serious museum dedicated to those crazy comedic trio.
Legoland Discovery Center
A visit to Legoland Discovery Center is one of the major fun things to do in Montgomery County, PA, especially if you have children who love playing with Legos. Located at the Plymouth Meeting Mall, the Legoland Discovery Center offers a variety of Lego-themed activities.
These activities include going on a fun Lego-themed ride, playing indoor games in the Lego playground, and watching 4D Lego movies where you see your favorite Lego characters come to life. The center also has thousands of Lego bricks which can be found in the themed play areas. You and your kids can use these bricks to build creative Lego characters and structures of your own.
Be sure to check out the Lego model of Philadelphia while exploring the center.
Merrymead Farm
Merrymead Farm is one of the oldest farms in Pennsylvania. The farm has been in the same family for over 100 years. Located in Worcester Township in Montgomery County, the farm has so many things to offer. There is a dairy farm that produces and processes milk. Your kids can take a tour of the dairy farm.
There is also the farm market where people can purchase fresh products and seasonal items. The Merrymead Farm also has a country bakery where you can buy baked goods all year round, including those famous apple cider donuts. Purchase premium homemade ice cream for your kids on the farm.
In the fall, they have an elaborate corn maze and pumpkin patch for kids to explore.
Graeme Park
This is one of the most popular landmarks and historic sites in PA. Built in 1722 by the Provincial Governor of Pennsylvania, the property has a rich history. It was once seized as the property of a traitor by the colonial government during the American Revolution.
There are so many things you can do at Graeme Park. You can walk through the property for free. However, if you would prefer a proper tour of the historic home, they are available for a small admission.
You can have enjoyable family picnics on the picnic tables in front of the barn. You can take strolls through the woods behind the house.
Hope Lodge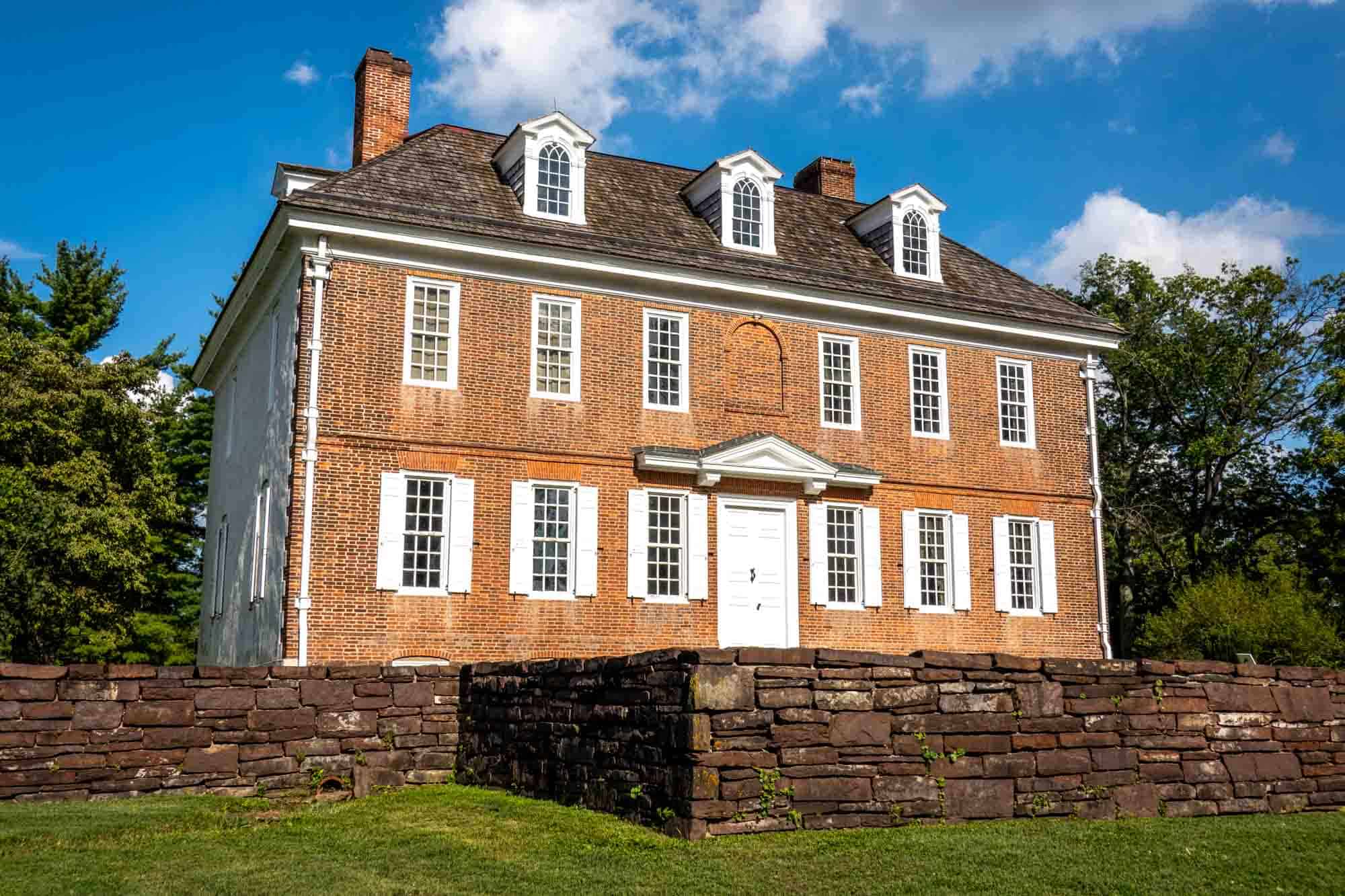 Hope Lodge is an important part of American history and is definitely worth visiting. It was home to William West, a Patriot who let the Continental Army use the facilities during the American Revolution. Hope Lodge was used as the headquarters of Dr. John Cochran, Surgeon General to George Washington, during The Whitemarsh Encampment from November 11 to December 11, 1777. The property played an important role in fending off the British Army throughout the month-long encampment.
Presently, the house has retained most of its 1740s mansion style. While touring the property, you will find many rooms furnished in the Colonial-era style. The grounds of Hope Lodge also have Colonial Revival gardens making the property look like it would have while it was in use during the Whitemarsh Encampment.
Hope Lodge is adjacent to Fort Washington State Park, one of the best state parks near Philly and a great spot for bird watching and cross-country skiing.
Keswick Theater
The Keswick Theatre is one of the most famous entertainment centers in Pennsylvania. Located in the Keswick Village section of Glenside, Pennsylvania, this privately owned theater has retained its original exterior design dating back to the 20th Century.
Initially designed to act as a cinema and movie theater, it is now a popular concert venue to see live music in Glenside, PA. Some of the popular artists who have performed here include Rufus Wainwright, the Indigo Girls, the Tedeschi Trucks Band, Cheap Trick, BB King, Arlo Guthrie, John Hiatt, ZZ Top and Nine Inch Nails. Apart from attending a concert here, you should check the grand organ, which is a spectacular work of art.
Spring Mountain Adventures
Spring Mountain Adventures offers tons of family-friendly fun in Montgomery County. There are many adventures you can do all year round at Spring Mountain.
During the warm summer months, there is zip-lining at Spring Mountain. Winter adventures include snow tubing, skiing, and snowboarding. During winter, the snow-covered slopes of Spring Mountain are often filled with people seeking skiing adventures on one of the eight slopes on the mountain's different trails. Snowboarders can also have lots of fun on the trail. This is the closest ski area near Philadelphia. If you are looking for more family-friendly fun, you should try snow tubing.
PHS Meadowbrook Farm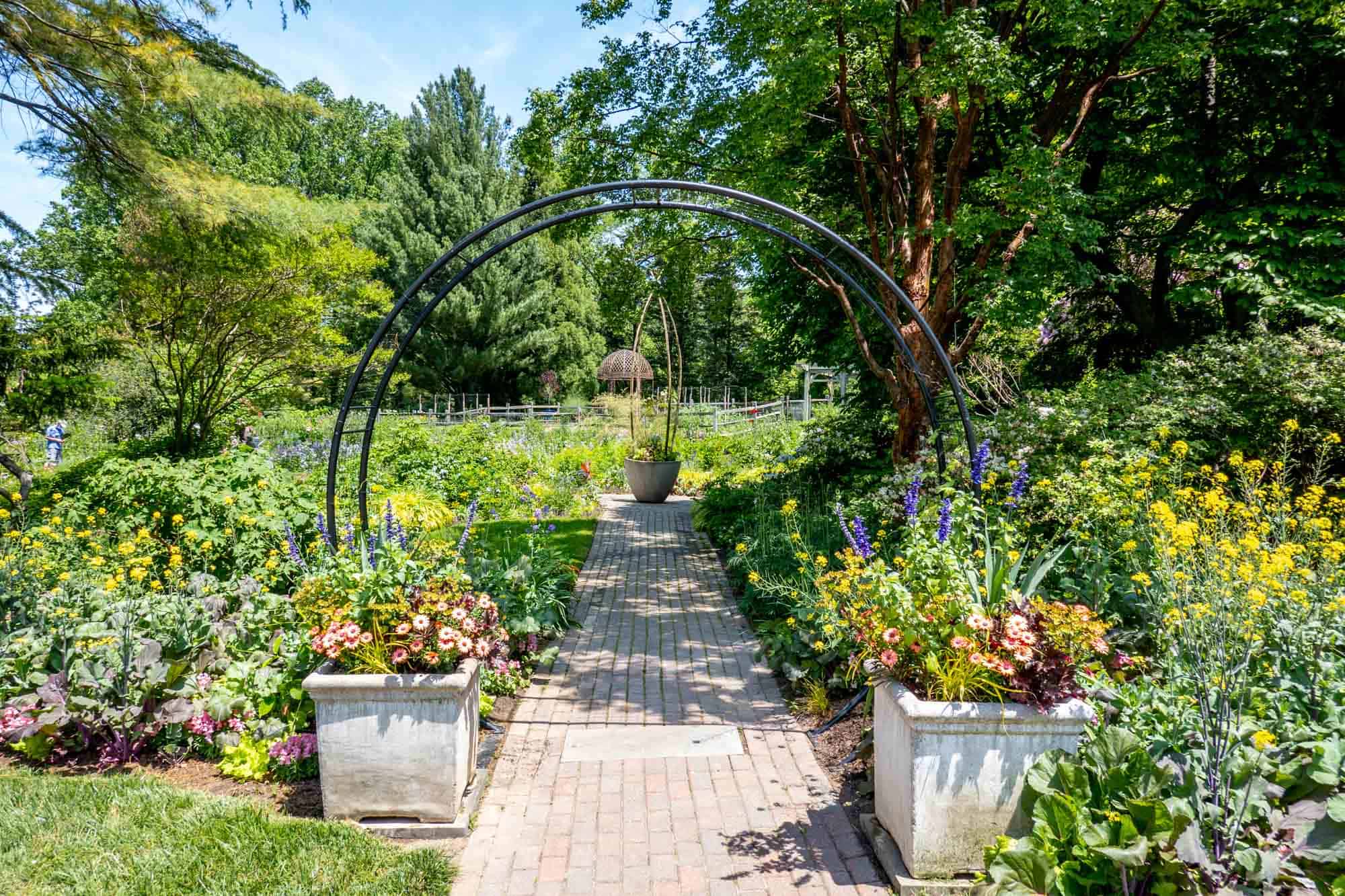 A visit to PHS Meadowbrook Farms is one of the best free things to do in Montgomery County. This free-to-enter garden was designed by famous florist J. Liddon Pennock, Jr. Covering 25 acres of land, PHS Meadowbrook Farms was built in the English Cotswolds-style that was popularly used for English gardens in the nineteenth century. It still maintains this style.
The formal gardens are comprised of several small gardens, one large vegetable garden that still produces edible plants, and a meadow. Thanks to its maze-like design and the numerous unique statues in the garden, kids often enjoy exploring the property. It can also be an enjoyable experience for adults. If you are interested in owning plants or in purchasing garden decor, you should stop by the store.
iFLY Indoor Skydiving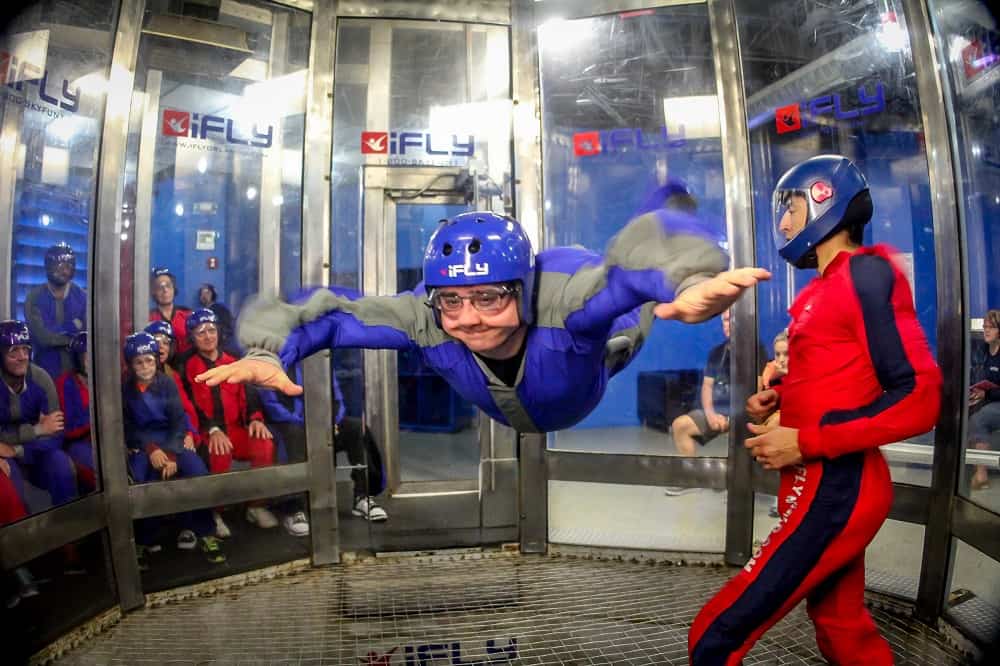 iFLY Indoor Skydiving is one of the best places to have family-friendly fun in Montgomery County. Located near the King of Prussia Mall, iFLY is a place where you can experience the thrill of flying through the air in a controlled and safe environment.
Here, you and your kids can float on a smooth air cushion without having to jump and without a parachute. At iFLY, you and your kids can fulfill dreams of flying while having the time of your lives.
There is also a flight school which you can sign up your kids for if they enjoyed the experience and are more interested in flying.
Visit a brewery
If you are a fan of craft beer, you should explore the local breweries that can be found in Montgomery County, PA. This area is home to over 20 of the best craft breweries in the Philadelphia area.
The breweries are all different, with a unique origin story that extends to the beer they make. A visit to any of these breweries allows you to expand your beer palate and try out new beer that is exclusively unique to the area.
You can also get a tour of the facilities and learn more about the history of the beers and the process of making them. Some major breweries you should check out include the world-famous Forest & Main in Ambler, as well as the Ambler Beer Company and also SlyFox in Pottstown.
Drink at a distillery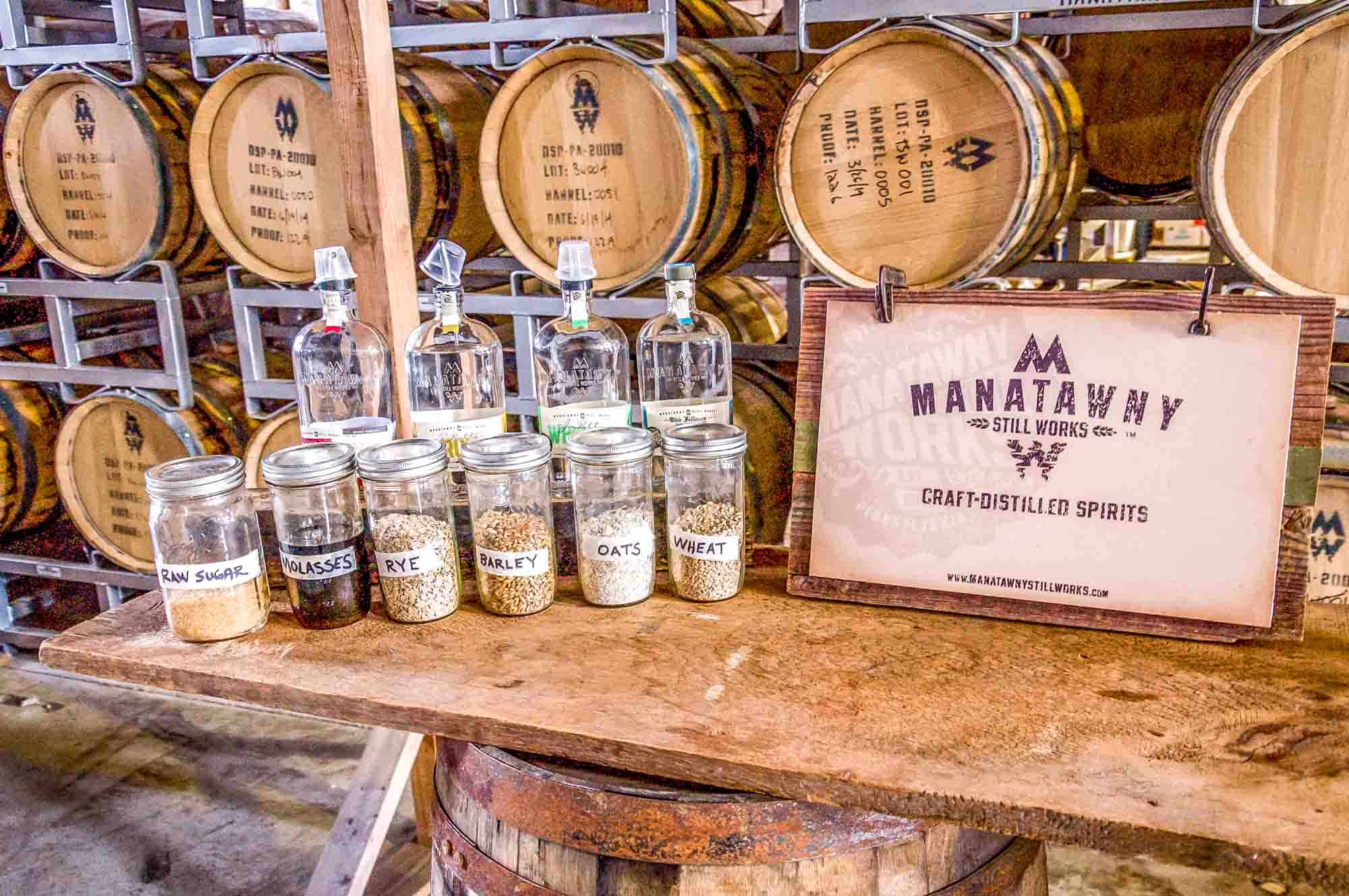 After the government of Pennsylvania passed reforms in 2011 allowing distillers to offer tours of their facilities, allowing guests to taste samples and make on-site purchases, the craft distilling industry has grown tremendously.
There are many local distilleries and some of the best are in Montgomery County. Whether you live locally and or are visiting the area, you'll love the local distilleries. Check out the local favorites such as Manatawny Still Works in Pottstown or Five Saints Distilling in Norristown. Get a tour of the facilities and sample their moonshine and other premium spirits such as whiskey, vodka, gin, and rum.