You don't need to be a history buff to appreciate all that Old City Philadelphia has to offer. America's most historic square mile, it is packed with landmarks, great food, and charming shops. Architecture lovers will enjoy the colonial-era buildings in Old City's streets, and art lovers will be at home among its galleries and showrooms.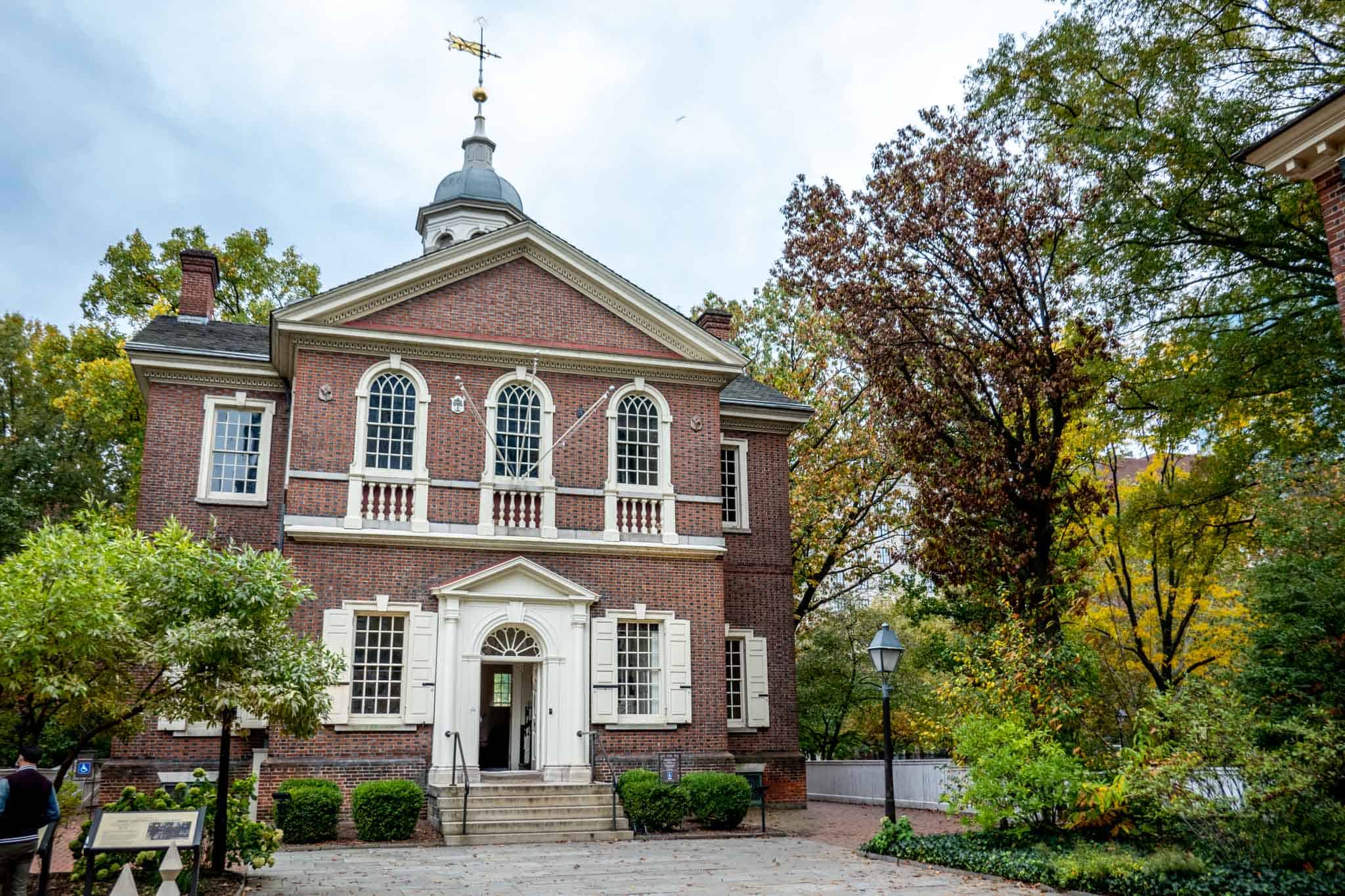 What is Old City like?
Old City is the historic heart of Philadelphia. The neighborhood is the location of some the most important sites in the city and in the United States. Thanks to its collection of significant museums and attractions, Old City can get very busy at the height of tourist season when visitors line up around the block to see the Liberty Bell or flock to Benjamin Franklin's grave.
There is a lot to the area beyond what draws visitors, however.
People still call Old City home. It is filled with cafes and boutiques, and there are plenty of fine dining establishments for a night out or a romantic evening. The old town also has a vibrant cultural scene, particularly during First Fridays—an evening of open art galleries, free wine, and underground artists showing off their work.
Fast facts
Population: 6,368
Median age: 36
Median rent: $2,453
Median home value: $439,900
Where is Old City?
In the city's historic district, Old City stretches from 7th Street to the Delaware River from west to east and from Vine Street to Walnut Street north to south.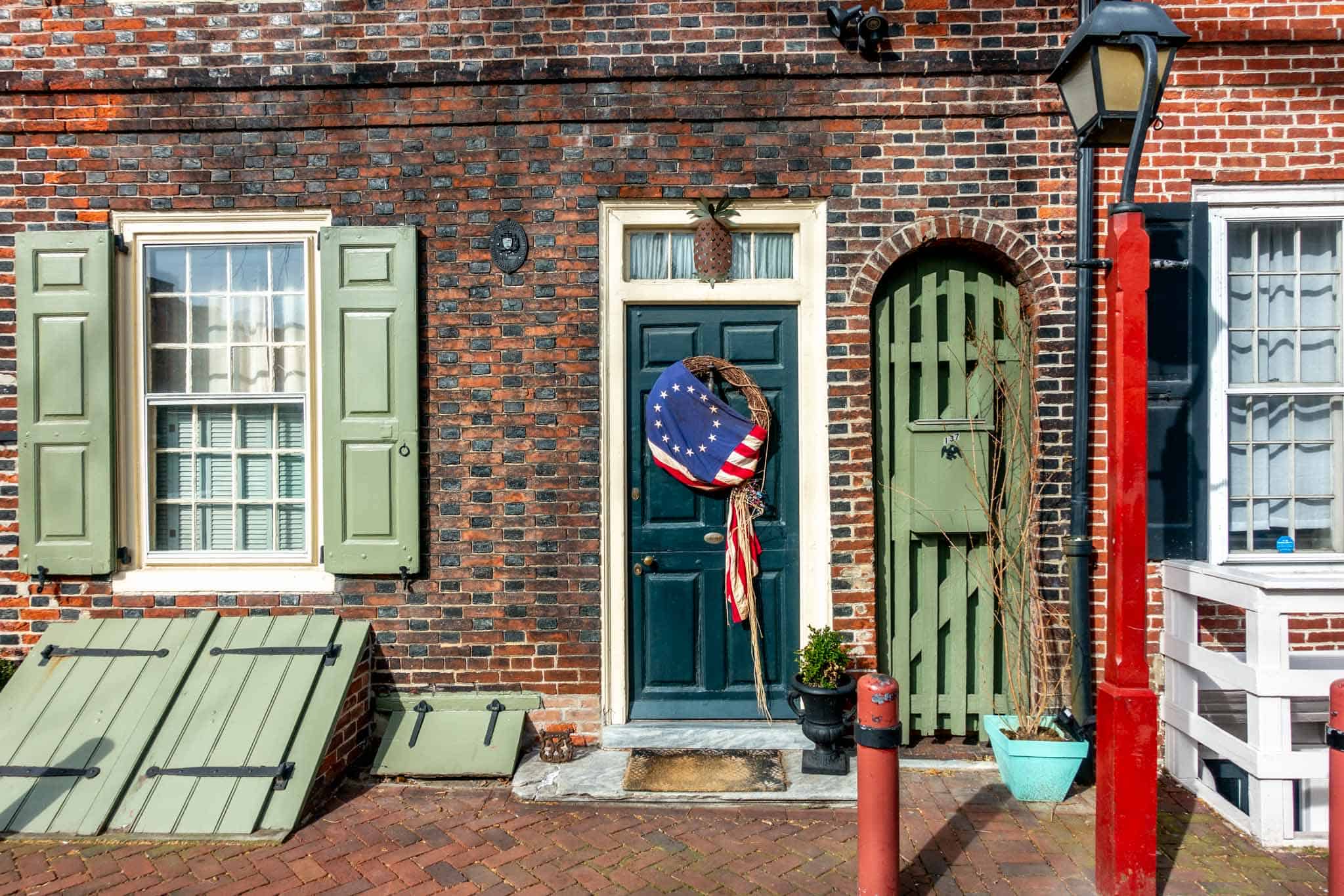 History
One of the city's first settlements, Old City's beginnings were characterized by burgeoning international trade and the novel concept of American democracy. In 1685, Europeans began laying out the district to allow for waterfront access. Row houses were erected to expedite the flow of exports and imports, a few of which still stand today, most notably found in Elfreth's Alley.
By 1971, however, half of the district's warehouses were vacant or damaged and the population consisted of a mere 80 residents. Old City's renaissance came in the late '90s as the neighborhood became a hotspot for art and entertainment. It has risen to the ranks of a cool neighborhood in a city that never stops getting cooler.
Don't Miss
Museums and attractions
Christ Church and Burial Ground – Christ Church is the birthplace of the American Episcopal Church, and its burial ground is the final resting place of many Revolutionary War figures and early leaders, including Benjamin Franklin.
Independence Hall – On a 20-minute guided tour of Independence Hall, visitors can see the original drafts of the Constitution and the Declaration of Independence and explore the very courtroom that our nation's founding fathers once occupied. It's a must even on a one-day trip.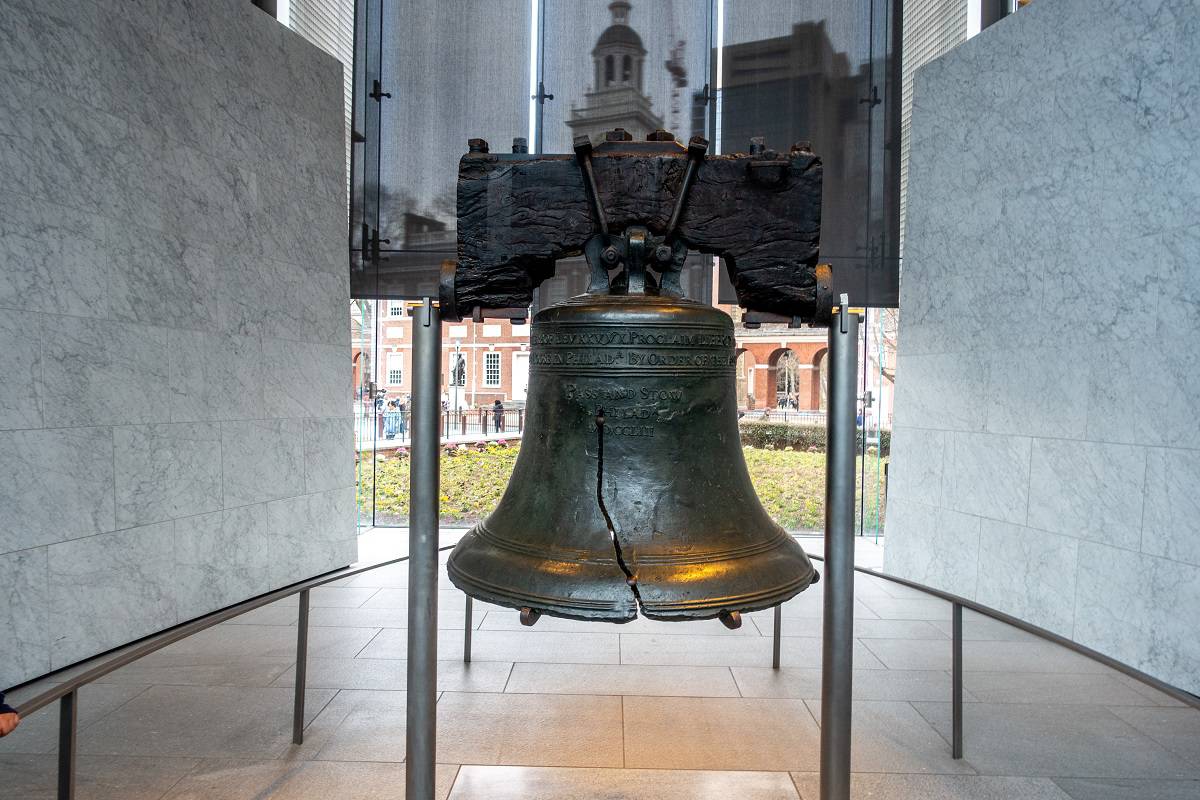 Liberty Bell – A prominent symbol of the city, the Liberty Bell is free for all to visit in Old City.
Elfreth's Alley – For the past 300 years, the 32 colorful homes in Elfreth's Alley have held the stories of many generations. Take a walk down the country's oldest residential street.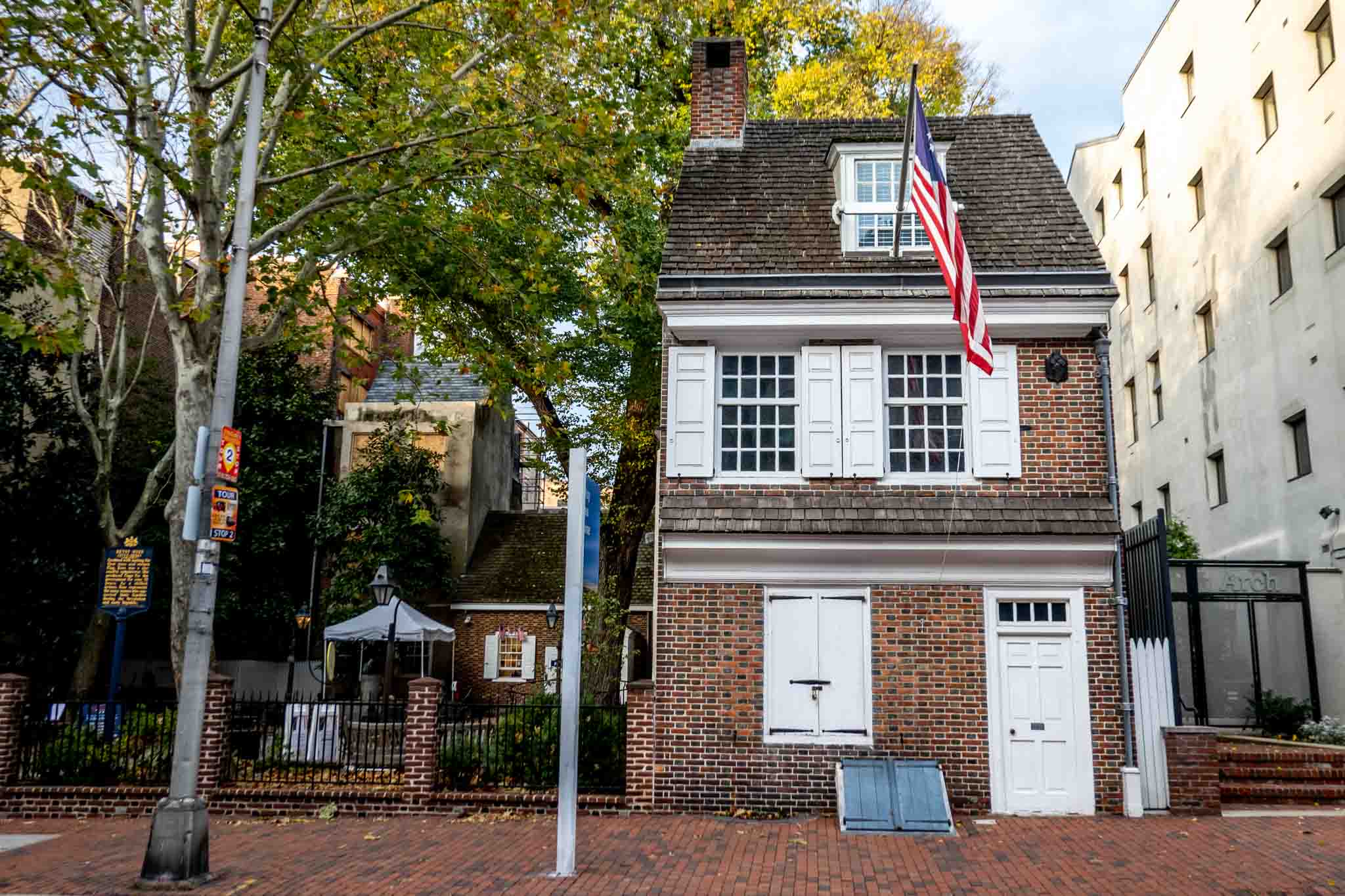 Betsy Ross House – Enter Betsy Ross's 1740s home to learn all about her experience with the American Flag, the first President, and, of course, the home itself.
Museum of the American Revolution – Immersive exhibitions and priceless artifacts, including General Washington's original headquarters tent, Revolutionary War weaponry, and centuries-old military documents bring the Revolution to life at the Museum of the American Revolution.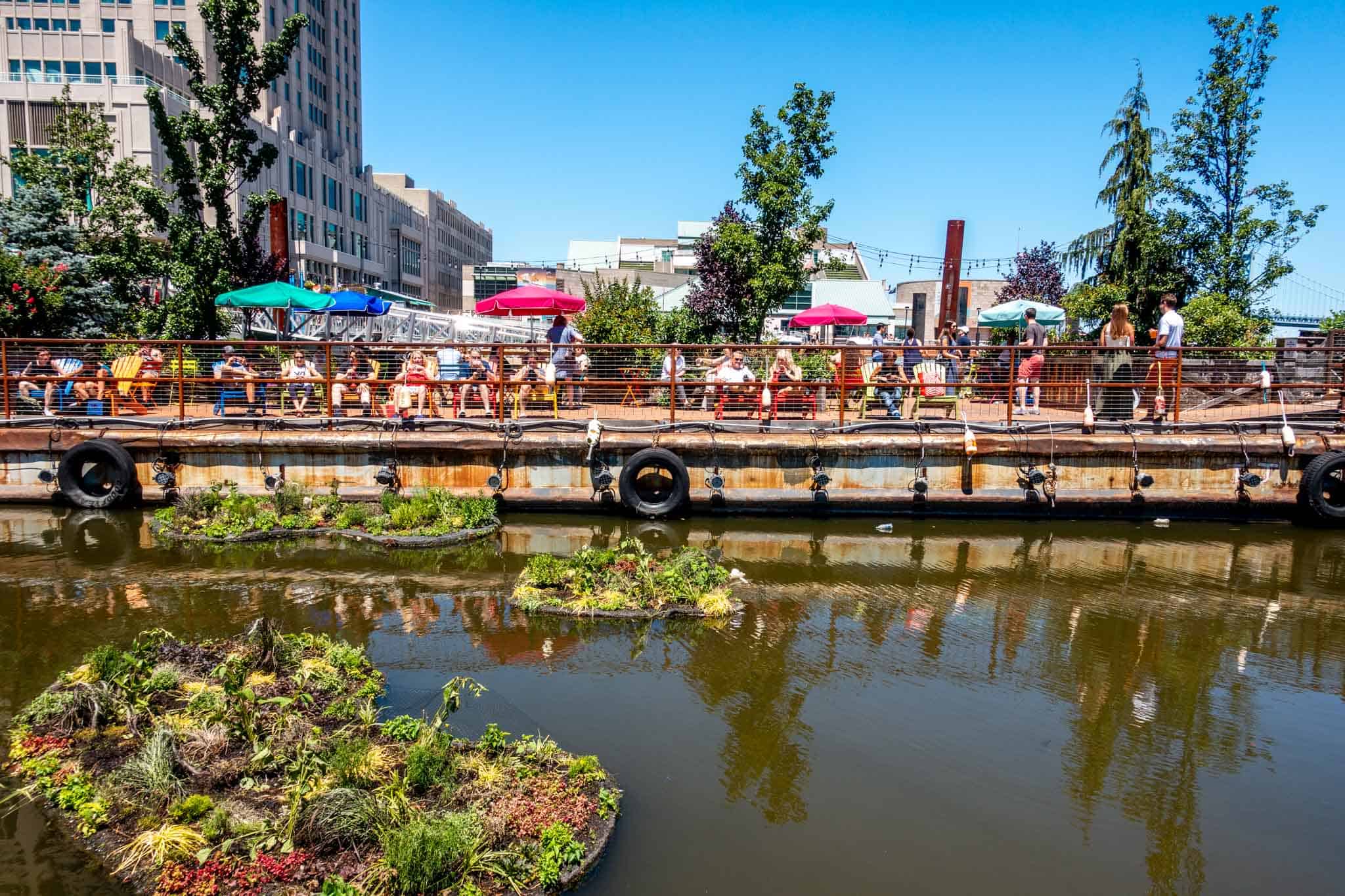 Spruce Street Harbor Park – This park is hard to miss with colorful hammocks, floating gardens, and LED lights strewn throughout tree branches. Spruce Street Harbor Park has something to offer for everyone.
Check out the complete list of things to do in Old City.
Good eats
Fork – A fan-favorite, this contemporary American bistro showcases the region's finest produce, seafood, meat.
Amada – Get the ultimate bang for your buck with Amada's outstanding Spanish tapas menu. The gambas al ajillo (spicy shrimp in garlic sauce) are out of this world
Royal Boucherie – Spend a night in Paris without ever leaving Old City at this intimate French bistro. The outdoor patio is the perfect spot to enjoy a tasty gin cocktail under the lights.
The Bourse – The restored Bourse building contains twenty-seven high-quality food vendors and four anchor restaurants so there's something for everyone in the group.
Khyber Pass Pub – Khyber Pass has been a fixture since the 80's and continues to find a way of bringing in newcomers with their signature southern comfort food and homey atmosphere.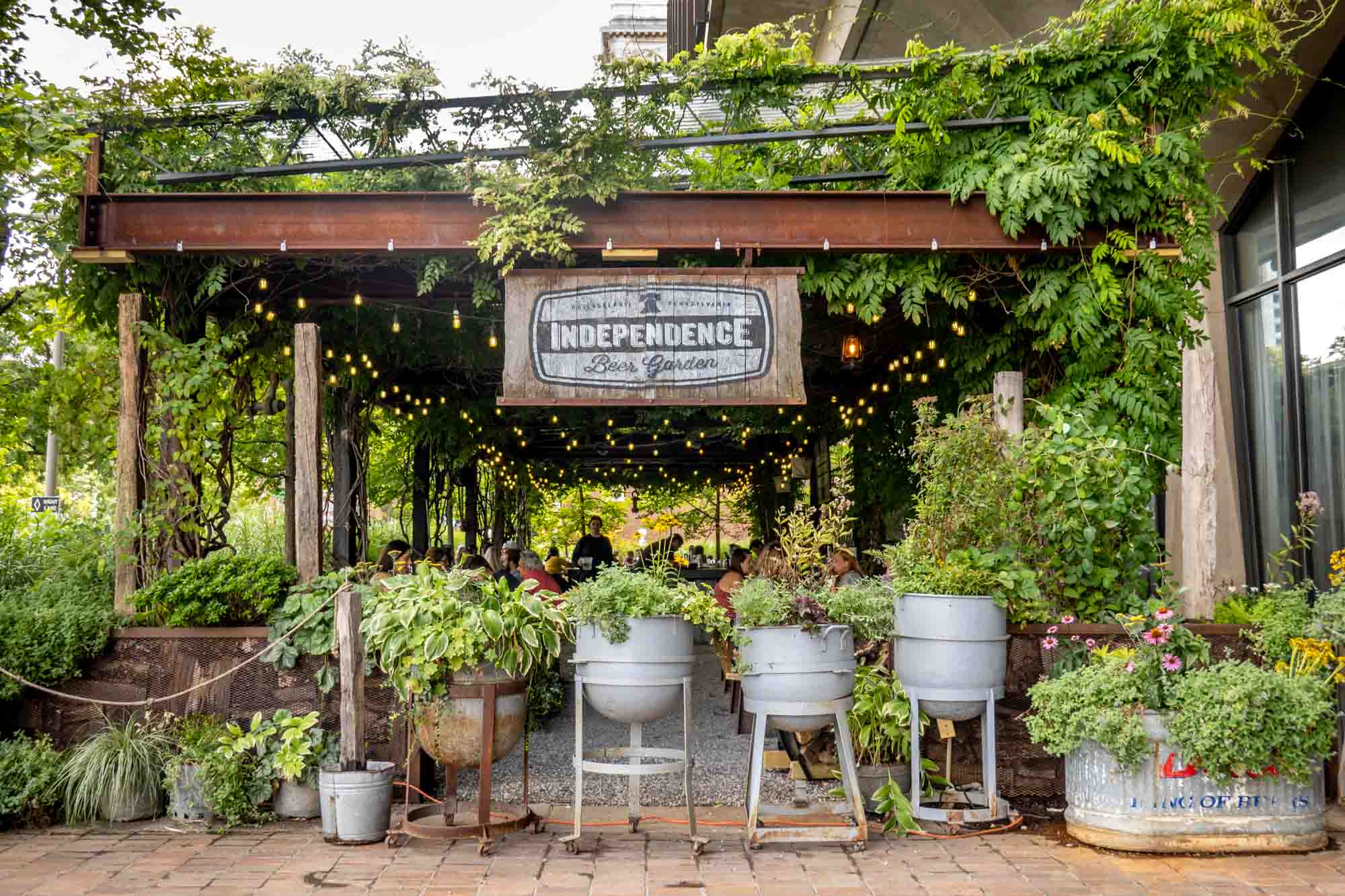 Independence Beer Garden – After a long day of walking the city, a drink may be in order. IBG is the perfect place to cool off with a beer or cocktail. Don't forget the soak up the booze with an order of everything-flavored pretzel bites.
2nd Story Brewing Co – 2nd Story offers a diverse variety of craft beers made on-site and a good selection of tasty finger food.
Lucha Cartel – Come for the vibrant, Day of the Dead décor, stay for the margarita pitchers and pork belly tacos.
La Peg – For dinner and a show, attend a cabaret performance at La Peg over a plate of goat cheese raviolis.
Cuba Libre – Put on your dancing shoes and waltz into the island paradise tucked away from the city streets. Cuba Libre serves authentic Cuban food, complete with a rum bar and large, tiled dance floor.
Old City Coffee – After walking through the gardens of Christ Church, walk over to Old City Coffee for house made baked goods and freshly roasted Arabica coffee. This is one of the best coffee shops in Philadelphia.
Shopping and Businesses
Art in the Age – Pick up some new toys for your bar cart, taste Quaker City Mercantile's newest innovations, and pick up some new mixology skills at Art in the Age.
Briar Vintage – Briar is a vintage men's clothes mecca. Gems are easy to find and the prices are unbeatable.
The Book Trader – Specializing in hard-to-find books, this second-hand shop also has plenty of CDs, cassettes, and albums to dig through. Not to mention a bookstore kitty!
Brave New Worlds – An industry leader in comics, games, and toys, Brave New Worlds will help you to unleash your inner child.
Where to stay
Kimpton Hotel Monaco – The Kimpton Hotel Monaco is a modern luxury hotel complete with a rooftop lounge with breathtaking views.
Lokal Hotel Old City – Lokal's charm is in right in its name—feel like a local for the night in one of six apartment-style suites, designed to feel like home.
Morris House Hotel – The most historic square mile would not be complete without a hotel in a National Historic Landmark. The restored eighteenth-century mansion that is the Morris House Hotel includes a library, restaurant, and outdoor courtyard.
Penn's View Hotel – Embrace the colonial era in the cozy bed and breakfast that is the Penn's View Hotel, featuring exposed brick walls and riverfront views.
How to get there
SEPTA's Market-Frankford (blue) line has two stops in Old City. The 5th Street stop drops visitors off right at Independence Mall, and the 2nd Street stop puts visitors right in the middle of Old City's shopping and restaurant scene.
The Philadelphia PHLASH Downtown Loop also serves 22 popular stops throughout Old City, Center City, and Fairmount.
Explore more of the neighborhood