Some posts on this site contain affiliate links, meaning if you book or buy something through one of these links, we may earn a small commission (at no extra cost to you).
Philadelphia knows its coffee. From expert pour-overs to signature roasts, coffee fans here have numerous options for where to satisfy their caffeine craving. Some spots offer a great place to work, others partner with local bakeries to provide tasty bites, and others focus on sharing their love of a carefully-crafted cup. Keep reading to learn all about the best coffee shops in Philadelphia.
Green Line Cafe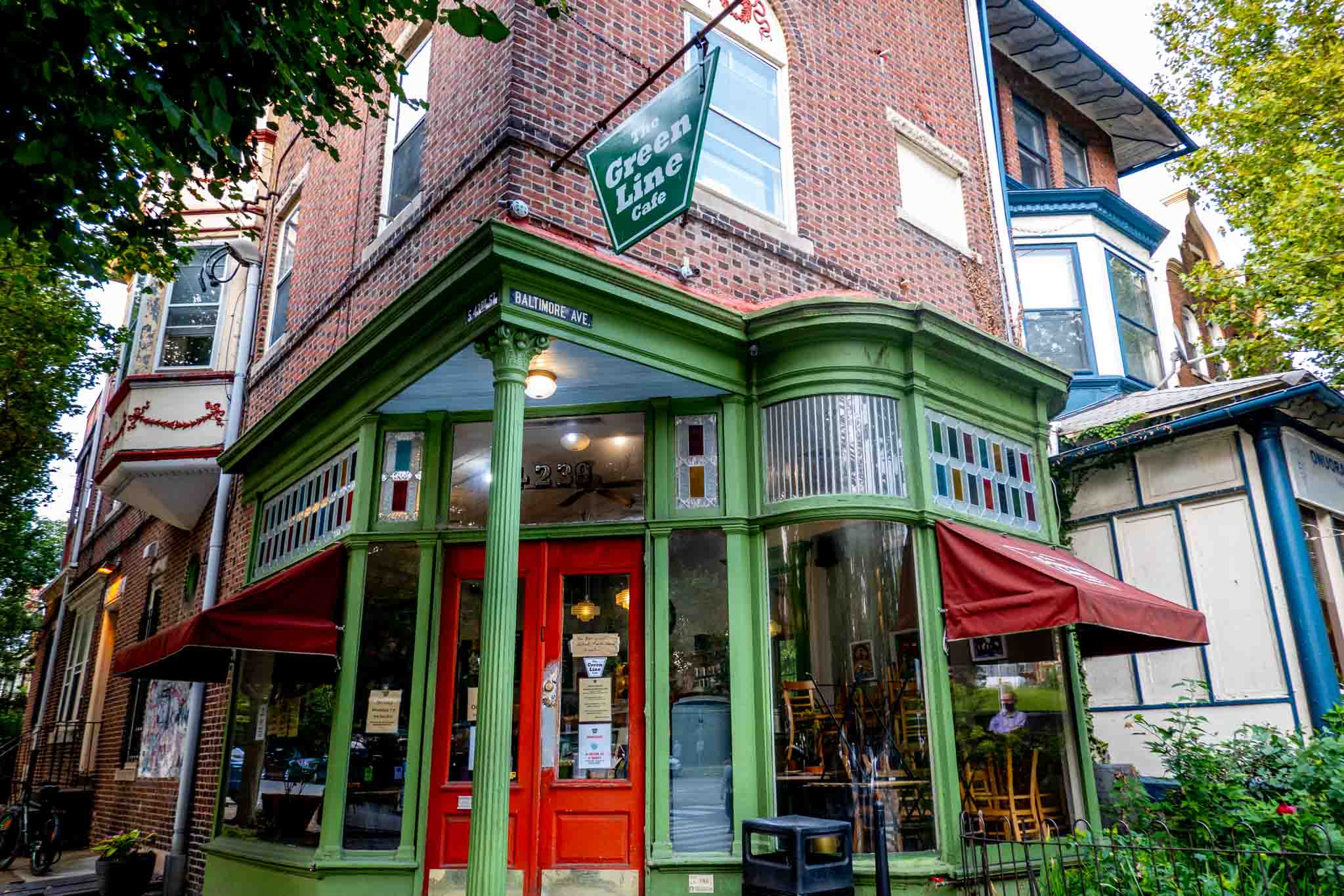 We were first introduced to Green Line Café at its original location at 43rd and Baltimore. Though all of its six locations are lovely, the charm of the original by Clark Park makes it clear why people love Green Line so much and why it's known as "West Philly's Living Room."
Green Line's organic fair trade coffee is roasted with zero emissions in West Philly, a commitment to sustainability that's at the heart of the company. Their wide selection of coffee and espresso drinks is available with homemade muffins, cookies, breakfast sandwiches, and more. Locations: 43rd & Baltimore; 4th & Gaskill; 17th & Arch; 37th & Lancaster; 45th & Locust
Gran Caffe L'Aquila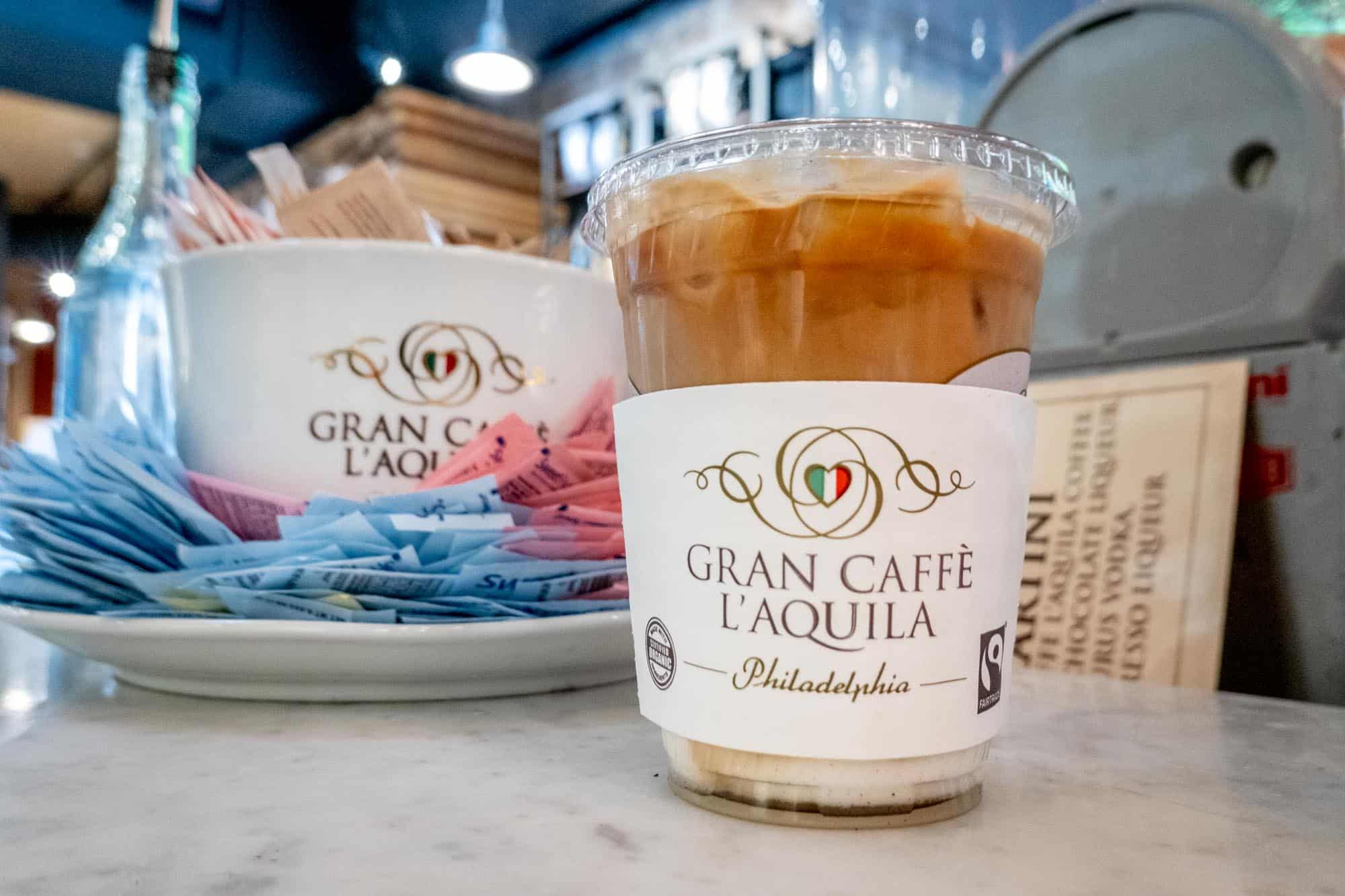 In Rittenhouse, Gran Caffe L'Aquila is a standout for all things Italian, which means they're one of the best places to go in the city for espresso. With blends that represent the distinctive regions of Italy, you're sure to get the perfect shot here. It's also worth noting that they have great food options and some of the best gelato we've ever had. Location: 1716 Chestnut St
Elixr Coffee Roasters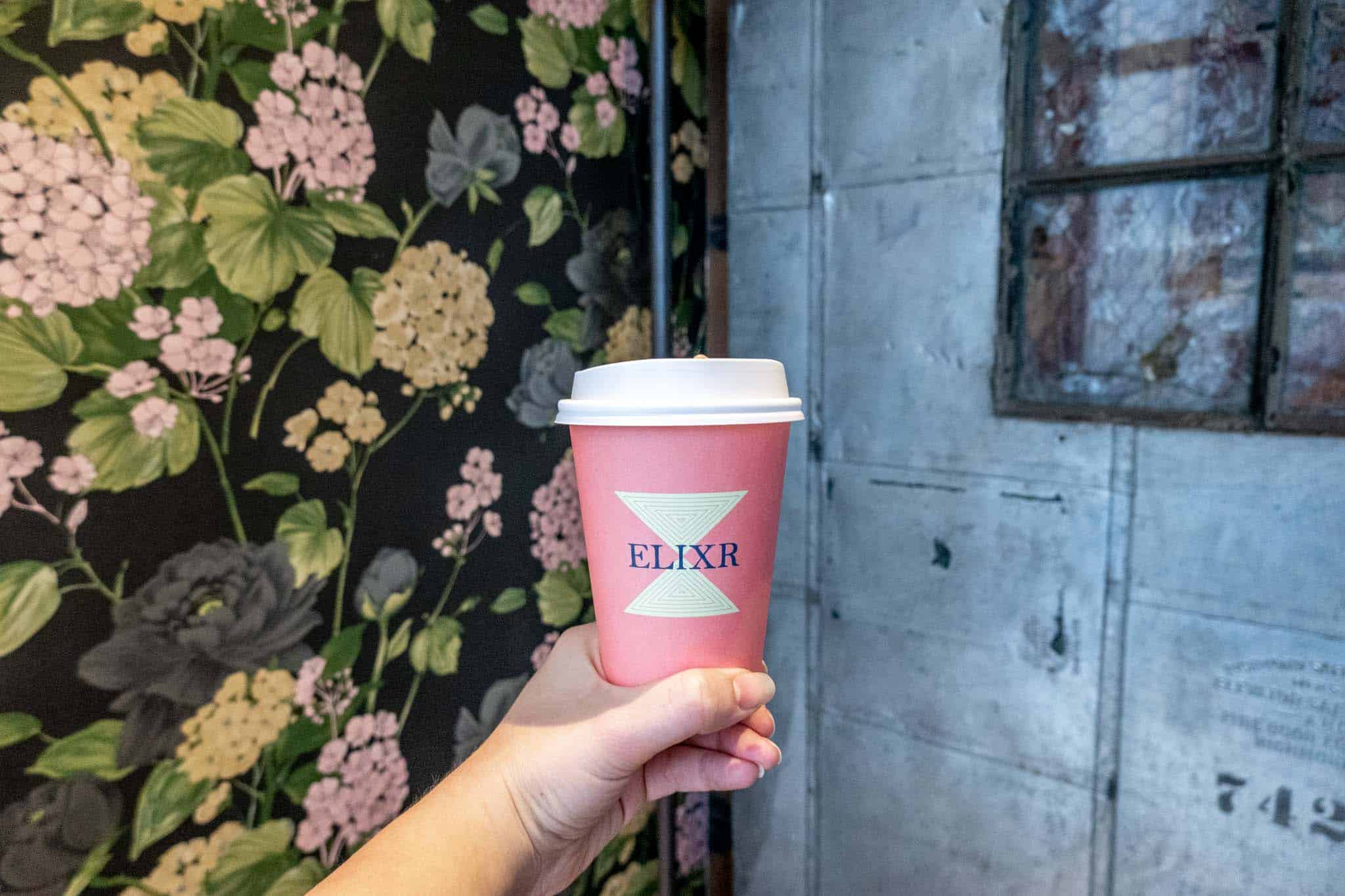 Award-winning coffee roasters, Elixr Coffee is known for lighter roasts and high quality, single-origin beans. They make some of the best pour-overs in the city along with espresso drinks and drip coffee. You'll find typical drinks like mochas and unique offerings like a butterscotch pink peppercorn latte. Locations: 207 Sydenham St.; 16th & Market; 315 N. 12th St; 3675 Market St.
Cogito Coffee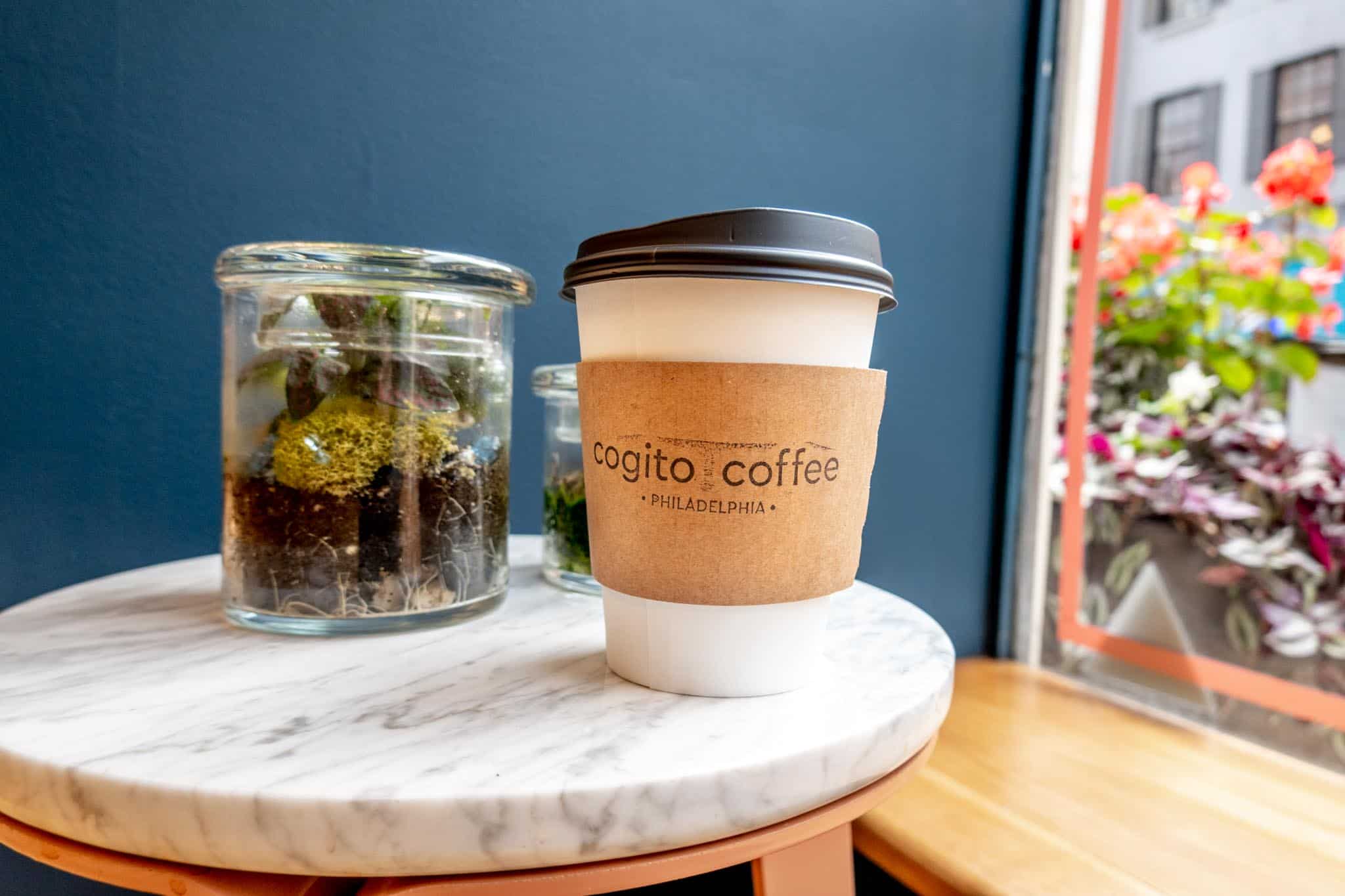 The first US location of a Croatia-based company, Cogito Coffee offers a bright, airy space in Midtown Village. Roasting their own beans in Croatia and sourcing others from New York, Cogito focuses on a light roasting style. They serve a full menu of coffee drinks, teas, and pastries. Location: 105 South 12th St.
Càphê Roasters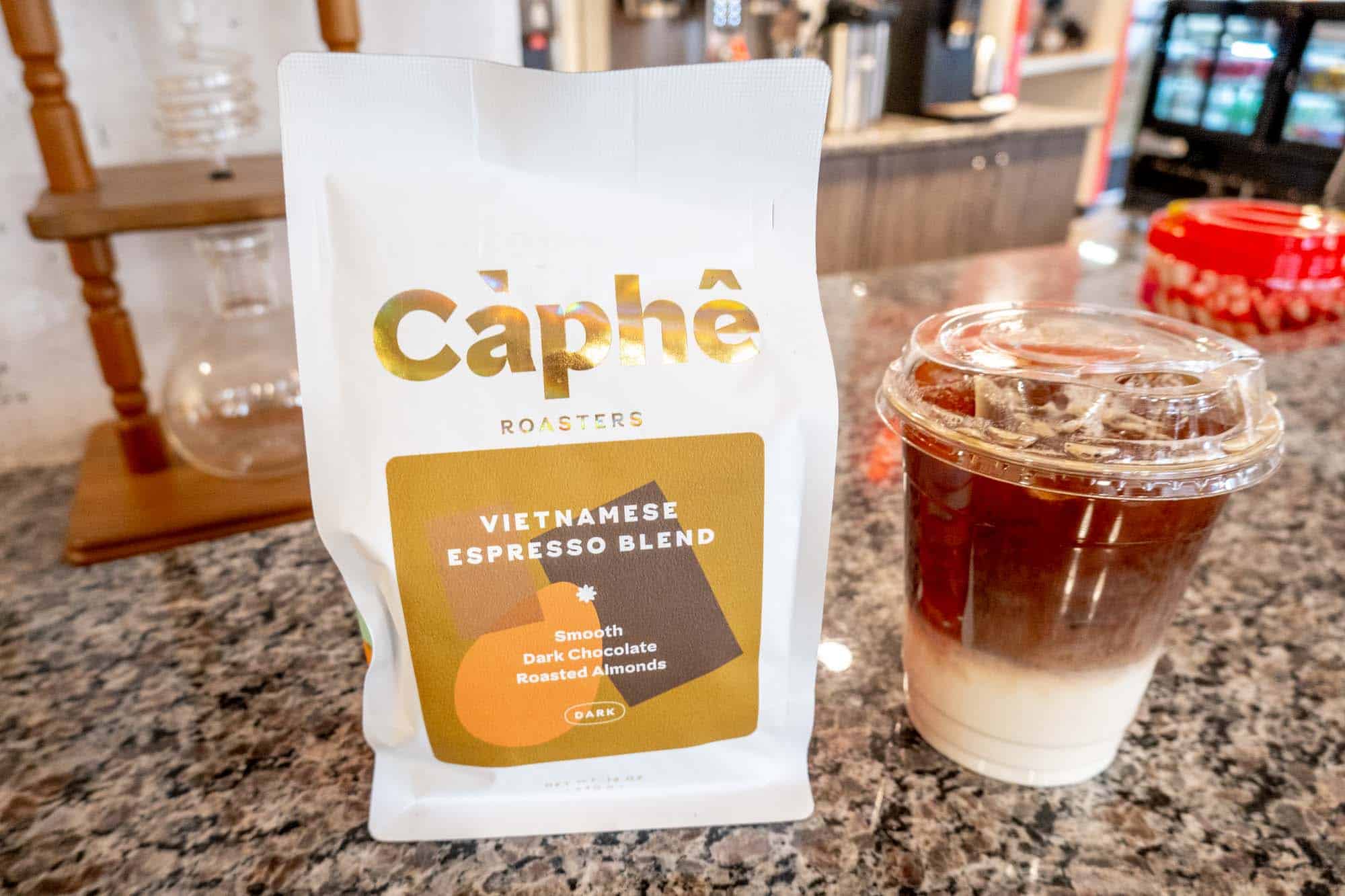 Càphê Roasters is a Vietnamese coffee roaster known for its traditional Vietnamese coffee and specialty lattes. In addition to egg coffee, cereal milk lattes, and lots of condensed milk-laced wonderful drinks, Càphê Roasters offers breakfast and lunch items. Breakfast sandwiches, breakfast tacos, banh mi, and loaded fries are all good bets. Location: 3400 J Street, G1
ReAnimator
With beans sourced from around the world and roasted in Kensington, ReAnimator Coffee makes drip coffee and espresso drinks. Dedicated fans can even get regular subscriptions featuring some of their top roasts.
ReAnimator coffee is available at their five cafes and at Hello Donuts + Coffee, which often makes special donut recipes that incorporate the coffee like their popular tiramisu flavor. Locations: 4705 Pine St.; 1523 E. Susquehanna Ave.; 310 W. Master St.; 1248 S. Clarion St.; 3118 Richmond St.; Hello Donuts at 2557 Amber St.
Herman's Coffee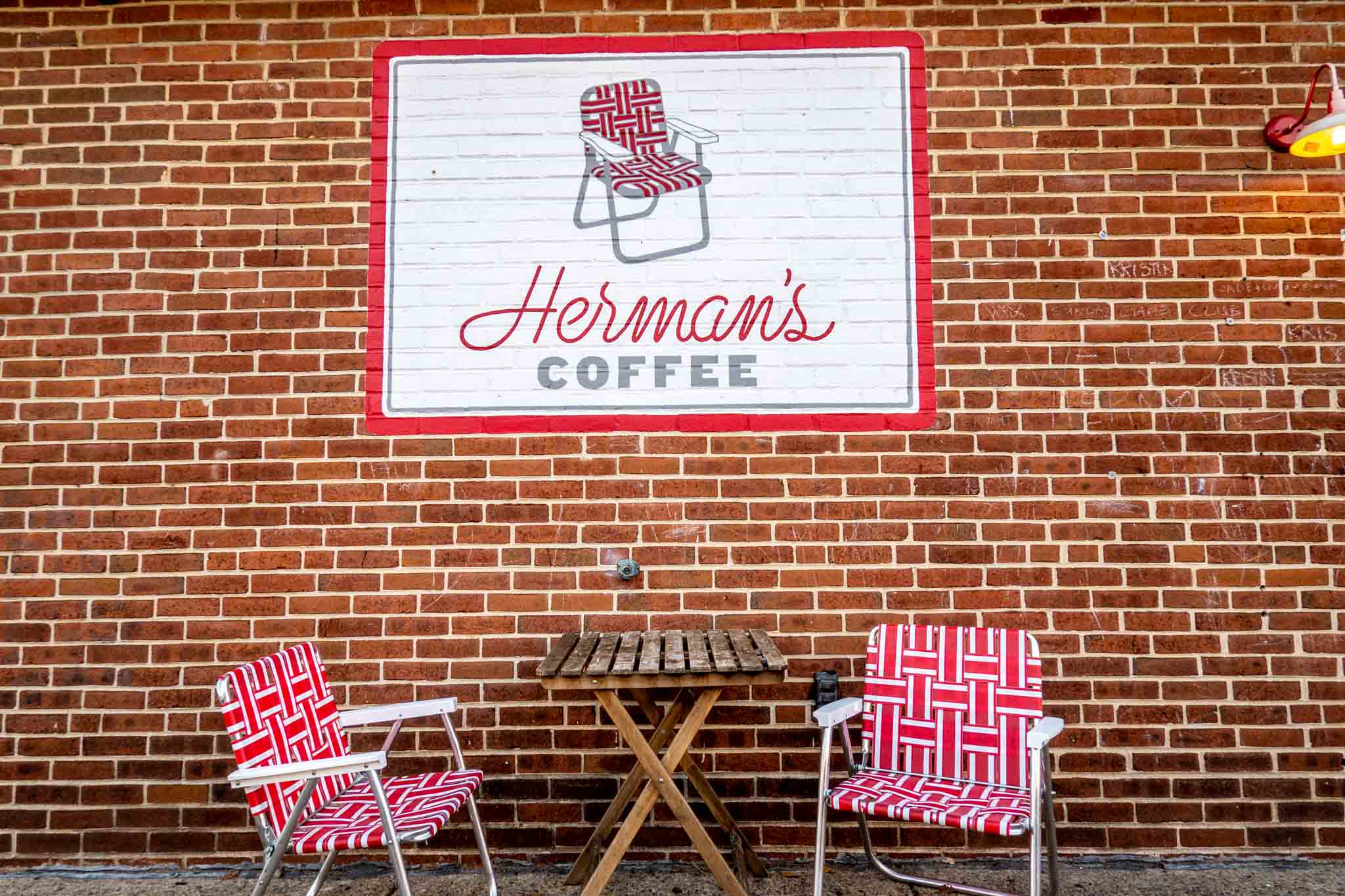 As soon as you see Herman's Coffee, you know it's a place you'll want to hang out for a while. And it's designed to be that way—the name and lawn chairs out front are in honor of the owner's grandfather who loved to sip coffee in his lawn chair in his garage.
The small-batch roaster, located in Pennsport, is set in a former auto repair shop. When the weather is good, the doors are wide open. It creates a relaxed environment, especially on the weekends when food trucks and other pop-ups are on-site.
Herman's offers pour-over and espresso drinks alongside a selection of baked goods. For something unique, check out the Pennsport Mule, an iced mocktail with ginger beer, honey, and espresso. Don't miss the chance to browse the local and artisanal food products in the shop. Location: 1313 S. 3rd St.
Three Graces Coffee Co.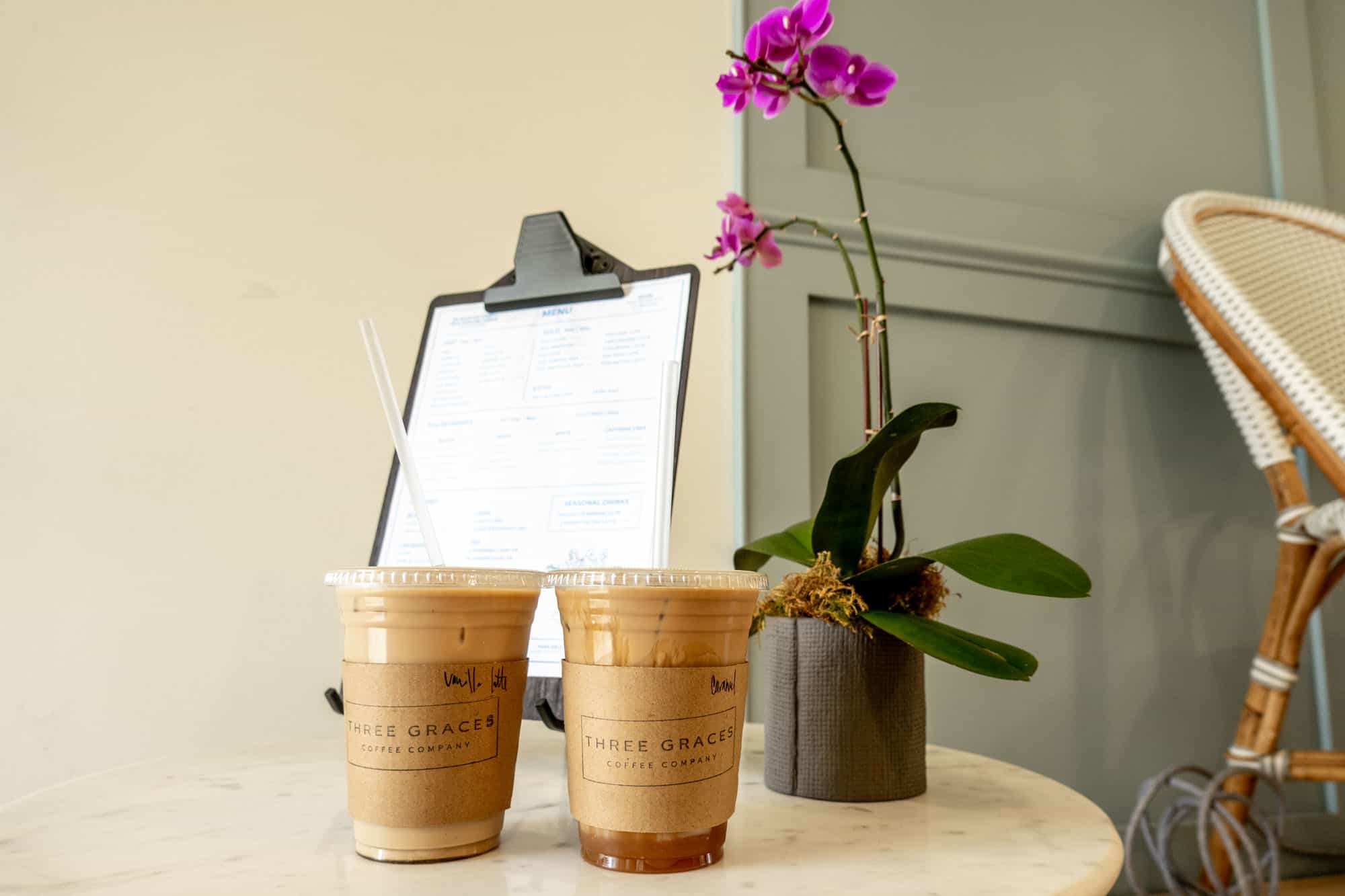 Three Graces, a Queen Village coffee shop, offers top-notch espresso drinks and pastries in a serene environment–the walls are covered in cool colors and natural landscape paintings. You'll find everything from a traditional cortado to a Twix latte on the menu. Locations: 719 E. Passyunk Ave.
One Shot Café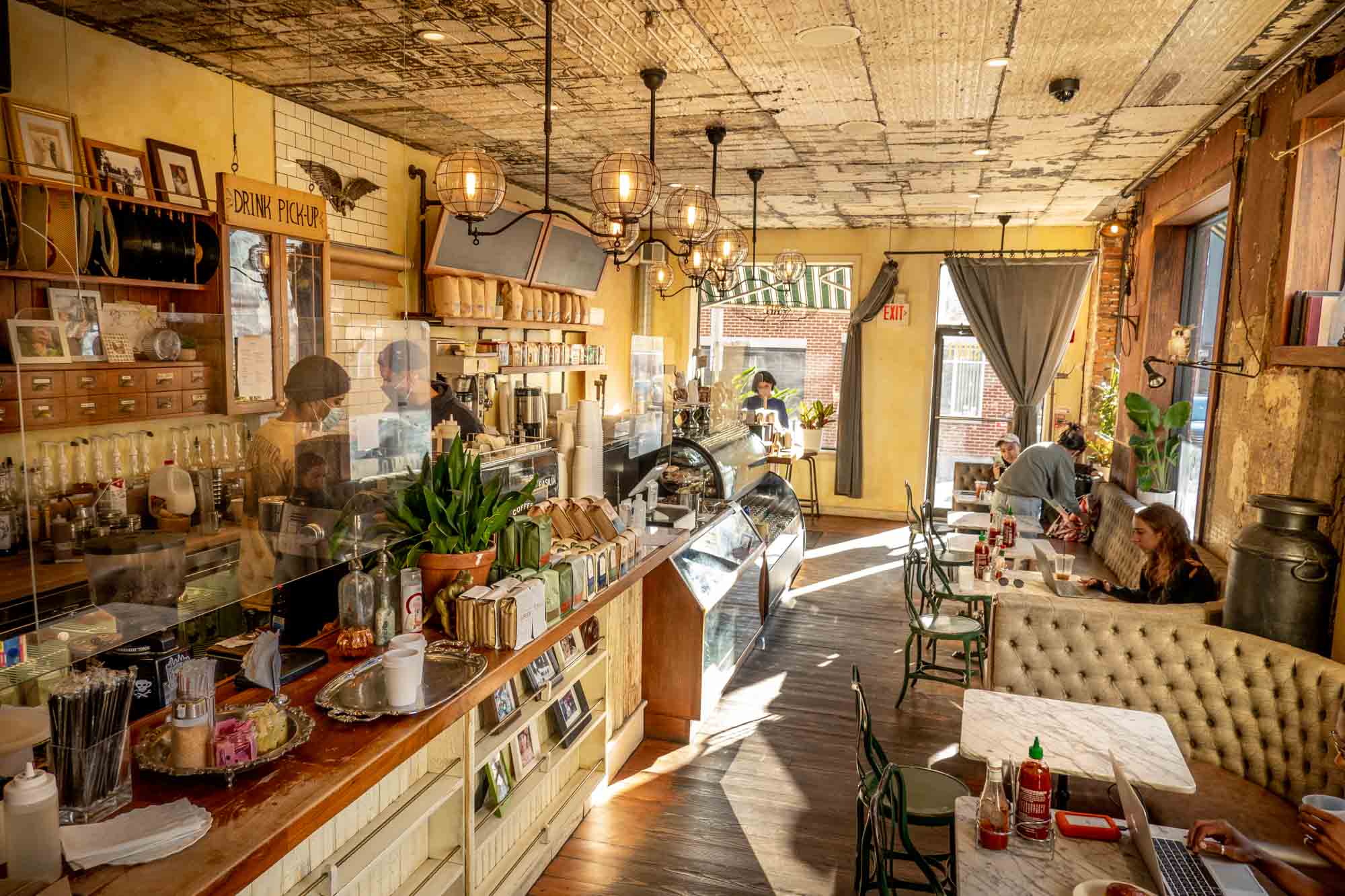 The cozy environment on both floors of One Shot Café makes it a popular café in Northern Liberties for people who want great coffee and a nice place to linger. The Stumptown coffee drinks and lattes are winners, and locals love the creative brunch items from Moroccan scrambled eggs to tacos al pastor. Location: 217 W. George St.
Menagerie Coffee
In historic Old City, Menagerie Coffee is a locally owned specialty coffee shop. They have a full espresso bar serving creative drinks made with Elixr Coffee as well as hand-poured brew from Dogwood Coffee.
If you're stopping in for a drink, come hungry because it's nearly impossible to choose between Menagerie's breakfast sandwiches, pastries, and killer cookies. Locations: 18 S. 3rd St and the foodhall at The Bourse
Old City Coffee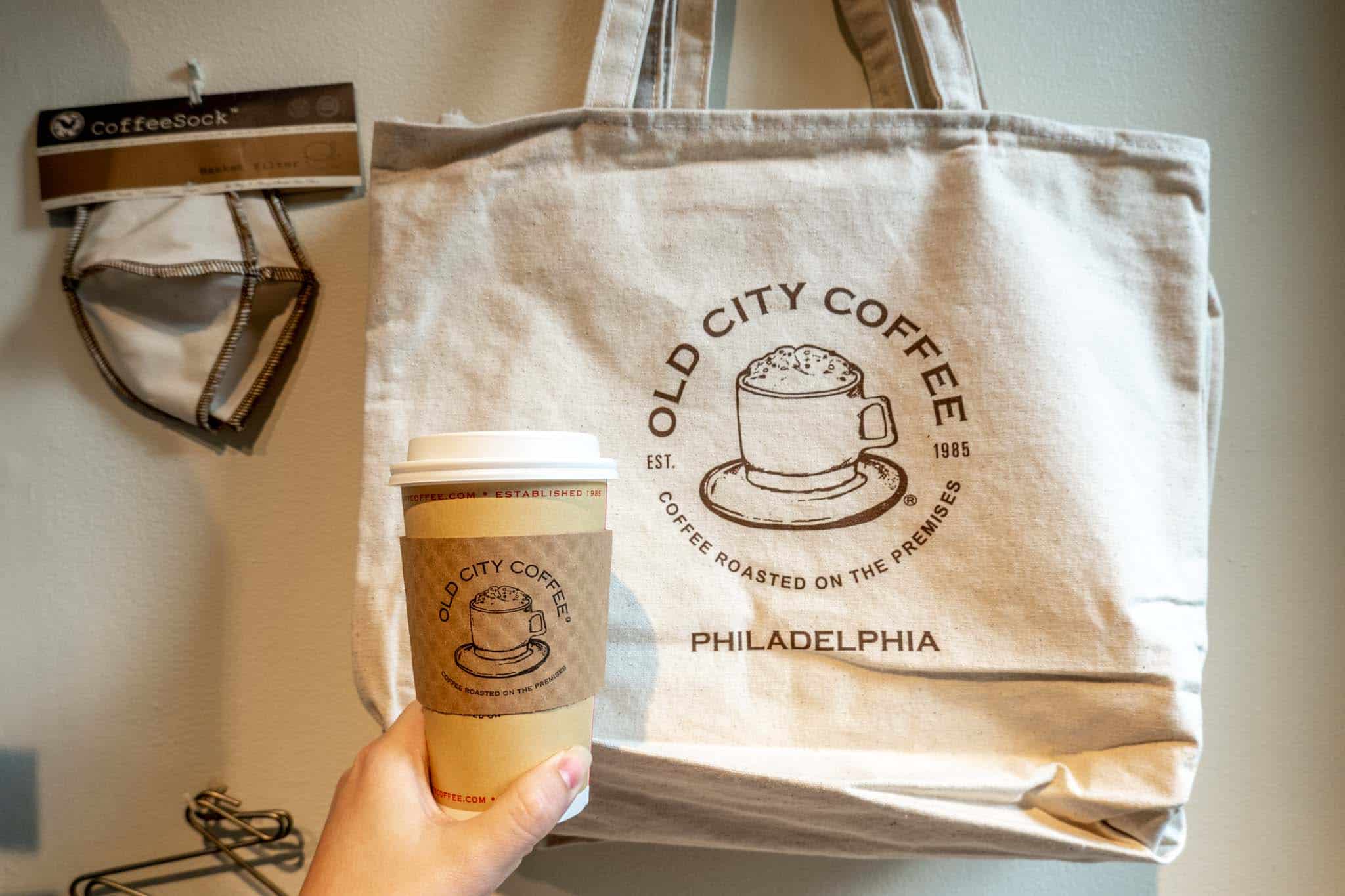 Old City Coffee has been a Philadelphia institution for over 35 years. With locations in Old City and Reading Terminal Market, they supply some of the best coffee the city has to offer.
Old City Coffee focuses on freshness, roasting very small batches of high-grade Arabica beans on site to deliver a top-quality product. Grab a housemade pastry alongside your flat white or cappuccino. If you're in the market for beans, their 1893 blend celebrating the anniversary of Reading Terminal is a great full bodied choice with hints of chocolate and cherry. Locations: 221 Church Street; 1136 Arch; 51 N. 12th St.
Anthony's Italian Coffee House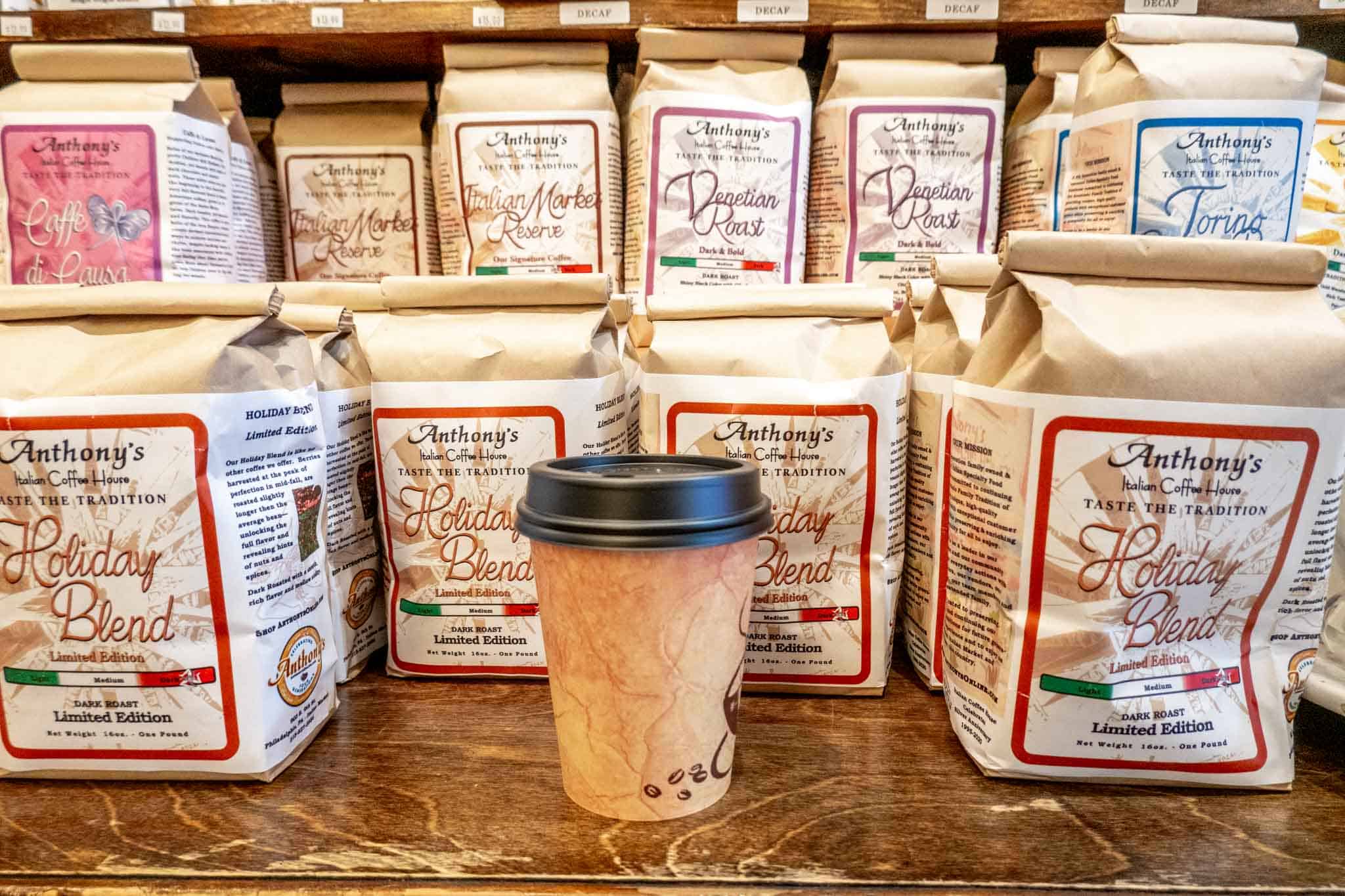 A mainstay of Philly's Italian Market, Anthony's Italian Coffee House has been crafting espresso drinks and other favorites in their old-school coffee shop for over 25 years. Using beans roasted on site, this family-run business makes some of the best espresso macchiatos and cortados around. Pair one of their coffees, teas, or hot chocolates with a pastry made in house for a perfect breakfast. Location: 903 S. 9th St.
Rowhome Coffee
Known for its coffee and stellar pretzel sandwiches in equal measure, Rowhome Coffee is an ideal place to grab a latte and a bite. The original coffee shop in Fitler Square is small with a little bit of outside seating while the East Kensington location has much more room to spread out.
Both spots serve La Colombe coffee, and the sandwiches are available all day long. Location: 2536 Pine Street; 2152 N. Front Street
Rival Bros. Coffee Roasters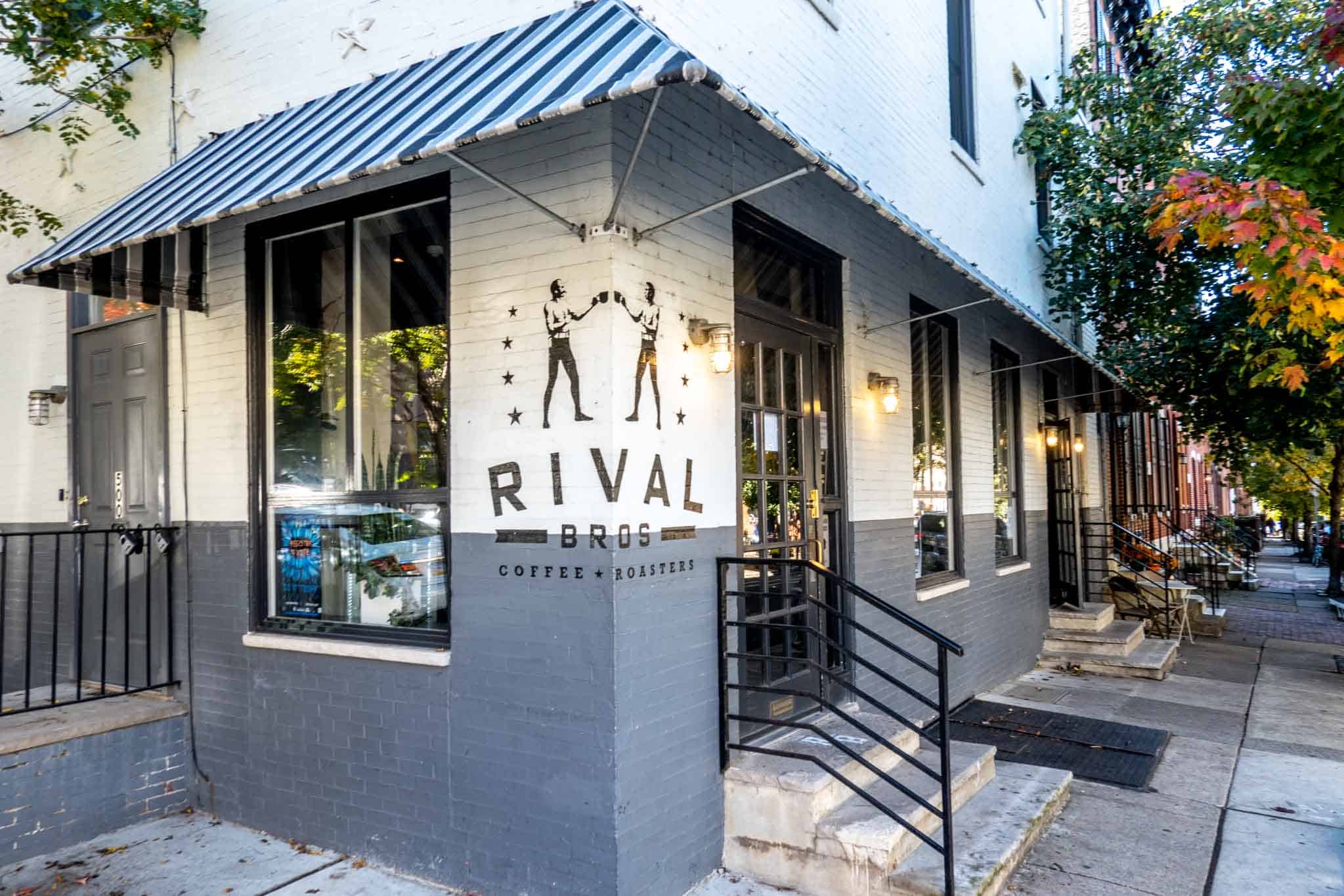 At its locations around the city, Rival Bros. features all the drinks a coffee lover could want. You'll find drip coffee, espresso drinks, a pour-over bar, and even smooth BlackTop nitro in cans.
Everything starts at the Rival Bros. roastery in northeast Philadelphia where they focus on custom blends and seasonal single-origin beans that ultimately turn into the perfect drinks. Rival Bros. also serves outstanding pastries and other treats from local bakery Mighty Bread and baked goods from Manayunk-based Crust Vegan Bakery. Locations: 2400 Lombard St.; 1100 Tasker St.
Greenstreet Coffee Co.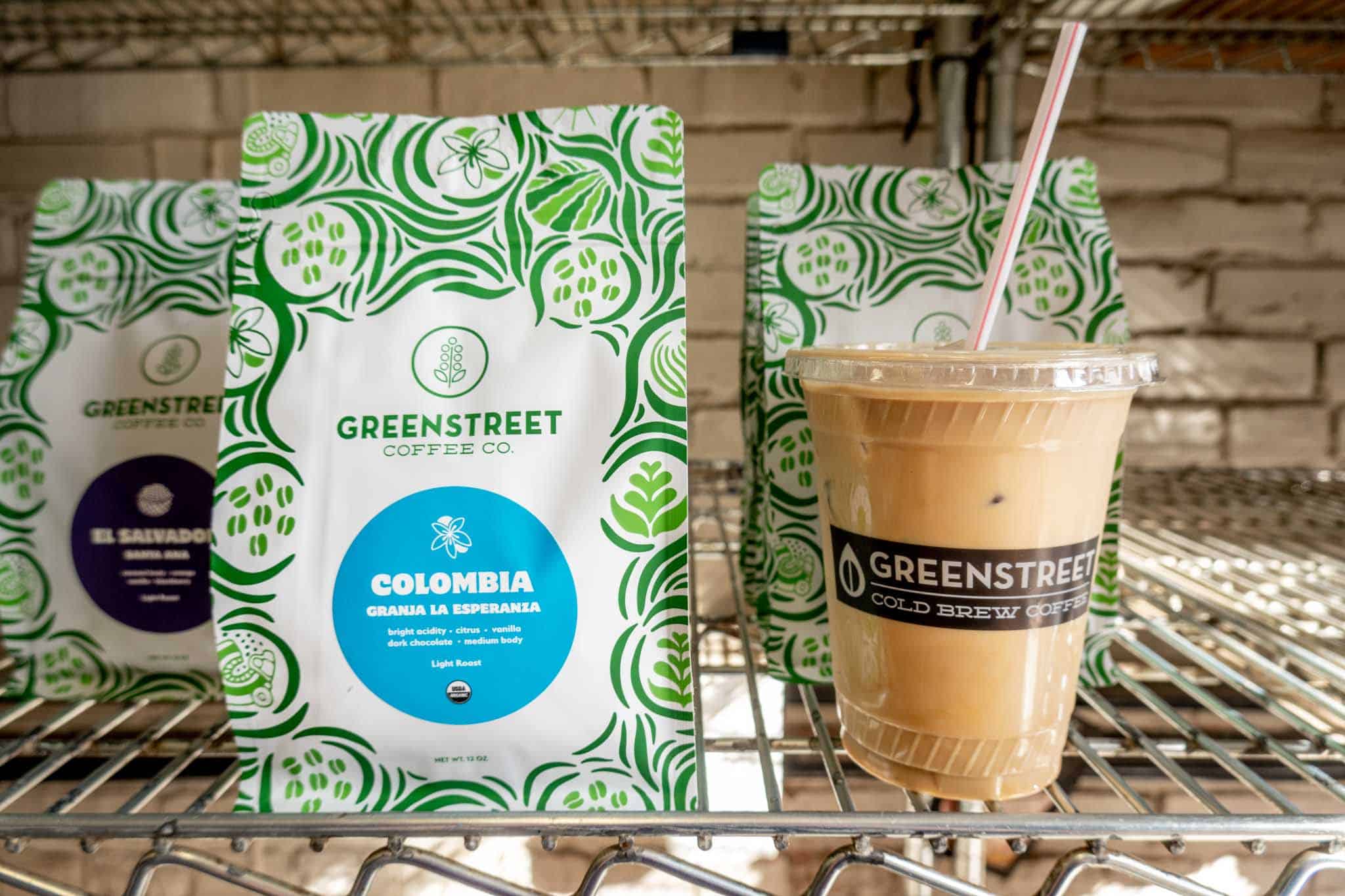 Greenstreet Coffee Co. is impossible to miss. Whether it's the bright green door beckoning you at 11th & Spruce or the swirly design outside their roastery in Point Breeze, the inviting exteriors and the aromas call you inside.
Everything at Greenstreet is singularly focused—one bean from one place, sourced sustainably and responsibly. The staff here knows their stuff and is happy to share their knowledge about the beans and techniques.
Stop in for a cortado, a latte, or another skillfully prepared beverage. If you're lucky, you may also find some of Philadelphia's best donuts on offer from Okie Dokie donuts. Locations: 1101 Spruce St.; 1919 Alter St.
La Colombe
One of the most popular coffee shops in Philadelphia, La Colombe pioneered the draft latte that it's become famous for. This coffee powerhouse that now has 30 locations across the US and stocks grocery stores around the country got its start right here.
La Colombe has a variety of products, sourcing single-origin coffees from around the world as well as locally roasted blends. Its massive flagship location in Fishtown attracts visitors and locals who enjoy a good cup. Locations: 1335 Frankford Ave.; 130 S. 19th St.; 1414 South Penn Square; 100 South Independence Mall W; 915 W. Lancaster Ave., Suite 160 in Bryn Mawr
Ultimo Coffee
Ultimo Coffee's focus on quality and service have helped it land on lists of the best coffee shops in the country. With a focus on single-origin beans, which they roast in South Philly, they make standout drip and espresso drinks. Ultimo also offers tea, hot chocolate, and housemade pastries as well as selections from Crust Vegan Bakery. Locations: 238 S. 20th St.; 5901 Wayne Ave.; 1900 S. 15th St.; 2149 Catherine St.
Adelie Coffee House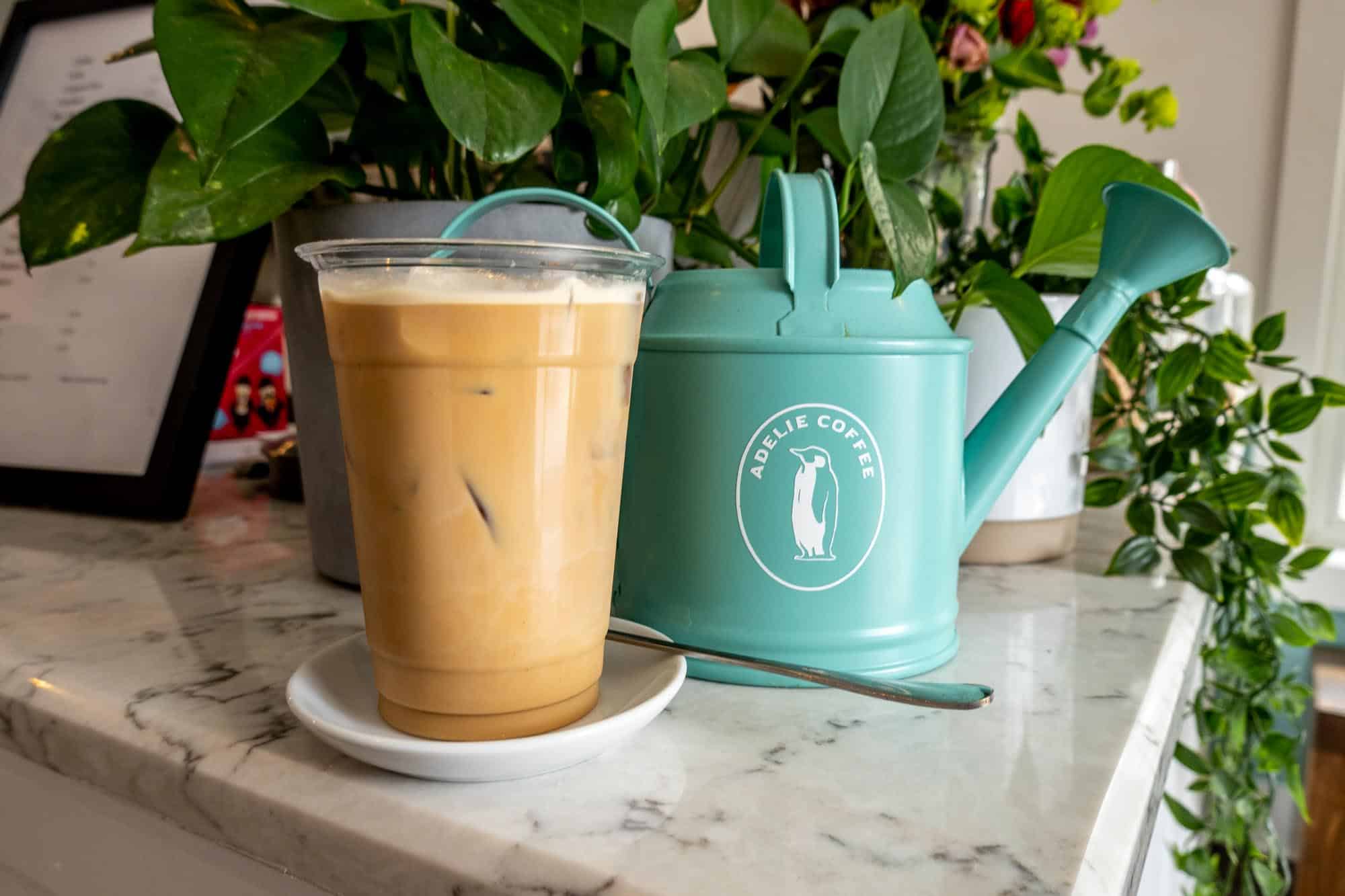 Adelie Coffee House has a prime location on Germantown Avenue in Mount Airy (especially for ice cream lovers since it's right next to Zsa's ice cream). With a selection of pastries plus beans roasted by Maiden Coffee in New Jersey, the shop is a favorite for locals looking for a good drink and a hospitable spot to hang out for a while. Location: 6610 Germantown Ave.
Uncle Bobbie's Coffee & Books
A popular stop in Germantown, Uncle Bobbie's Coffee & Books offers lots of food and beverage options. While you browse the bookshelves full of thought-provoking works authored predominantly by writers of color, try one of the specialty lattes made with La Colombe coffee or the pastries from Au Fournil. Location: 5445 Germantown Ave.
Previous versions of this article included W/N W/N Coffee and Mina's World, which have since closed.