Some posts on this site contain affiliate links, meaning if you book or buy something through one of these links, we may earn a small commission (at no extra cost to you).
If you've ever spent the summer in Philly, you know it gets hot. Like, unbearably hot. Luckily, we city slickers don't have to suffer through the sweat because there are a dozen plus beaches at our disposal. Within just two hours of the city limits, touch down on the warm sand, wooden promenades, and salty waves. For our list of the best beaches near Philadelphia, keep reading!
Brigantine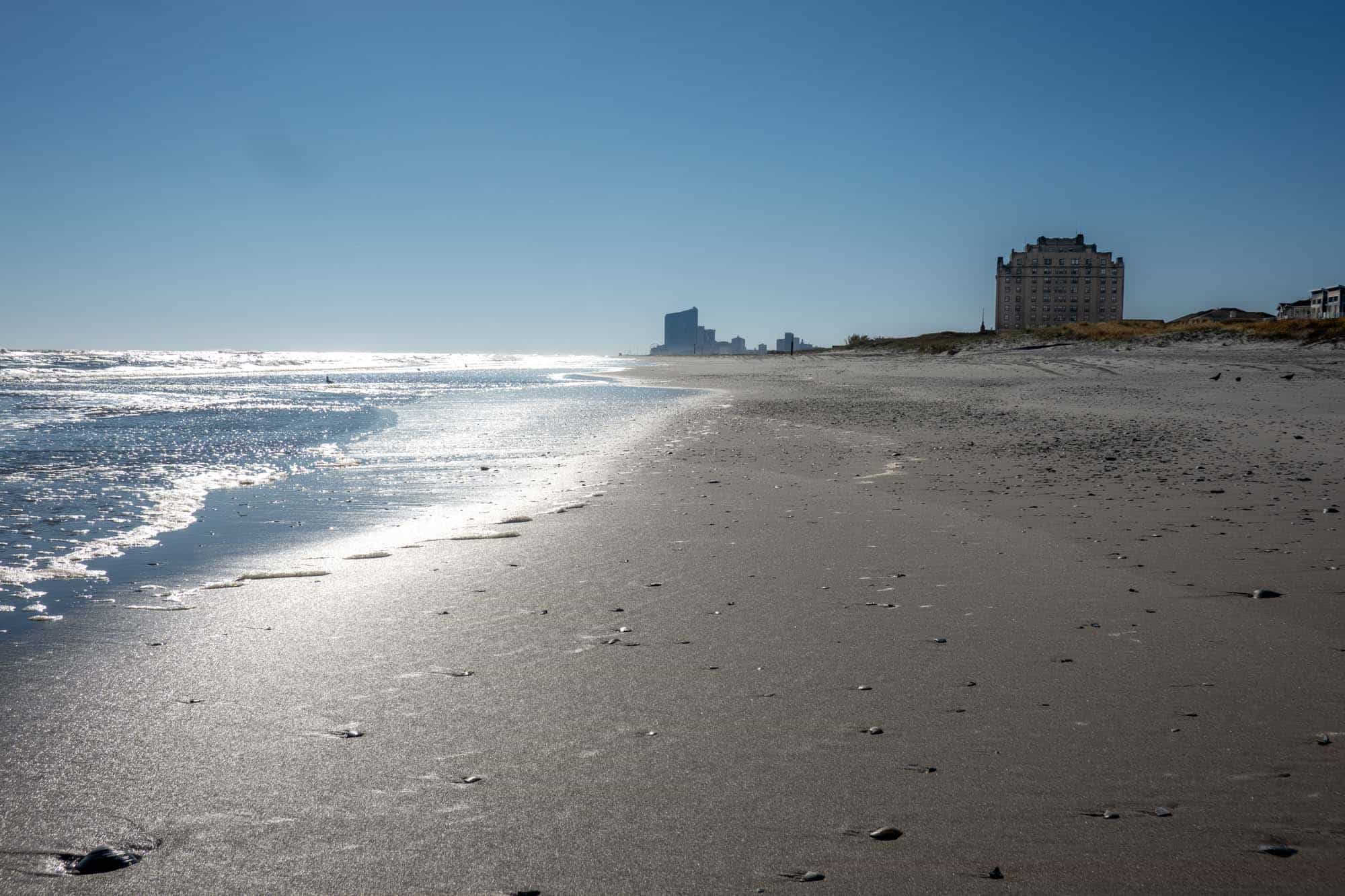 The first stop on our list is Brigantine Beach. Just a little over an hour outside of Center City, Brigantine is the closest beach to Philadelphia. Small in size, this beach is the perfect spot for a quick day trip from Philly.
When you're not soaking up the sun and saltwater, pop over to the Brigantine Historical Museum for a look into the past or grab some local produce from the Brigantine Farmers Market.
Margate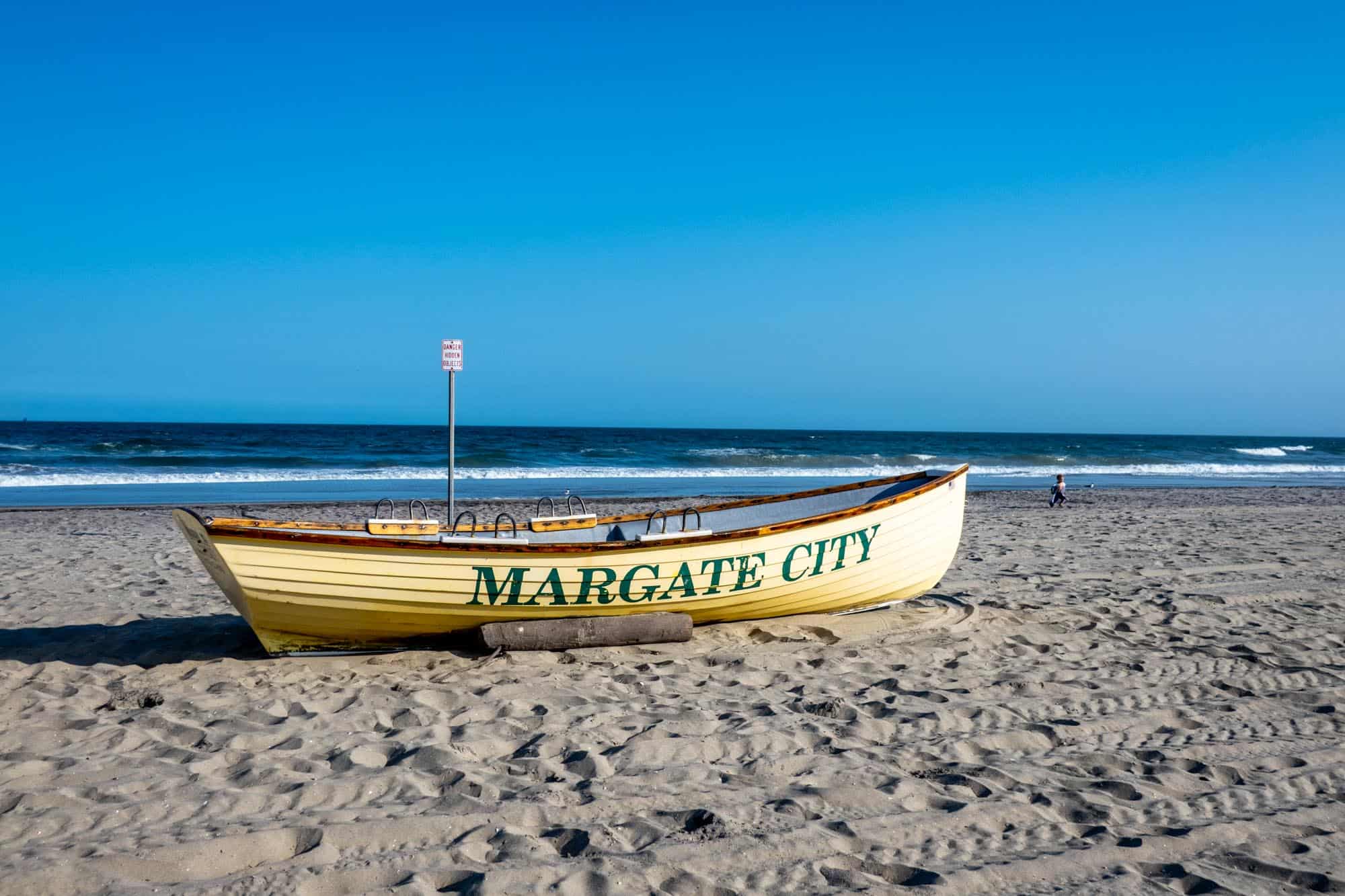 Another nearby spot, Margate is best known for Lucy the Elephant, a six-story elephant-shaped monument, constructed of wood and tin sheeting and the oldest surviving roadside tourist attraction in America.
Margate City is just one hour and ten minutes from Philly making it a no-brainer to visit on the hottest days of the summer. From Congo Falls adventure golf to surf camps, there are lots of great things to do in Margate. Throw in (mostly) free street parking and a great beach and you have all the makings of a great family destination. Grab a table at Steve & Cookie's By the Bay before you head out!
Sea Isle City
A Philly favorite, Sea Isle City is a small beach town right next to Ocean City. Accentuated by a beachfront promenade, packed with shops and cafés, the beach is not the only attraction in this quaint beach town. If water sports are your thing, the area has designated beaches for kayaking, kiteboarding, rafting, and surf fishing.
After a long day of surf and sun, enjoy a quick slice from Uncle Oogie's or a seafood feast from Mike's Seafood and Dock Restaurant. If you're looking to keep the fun going all night, the bar and club scene is not too shabby either!
Ocean City, New Jersey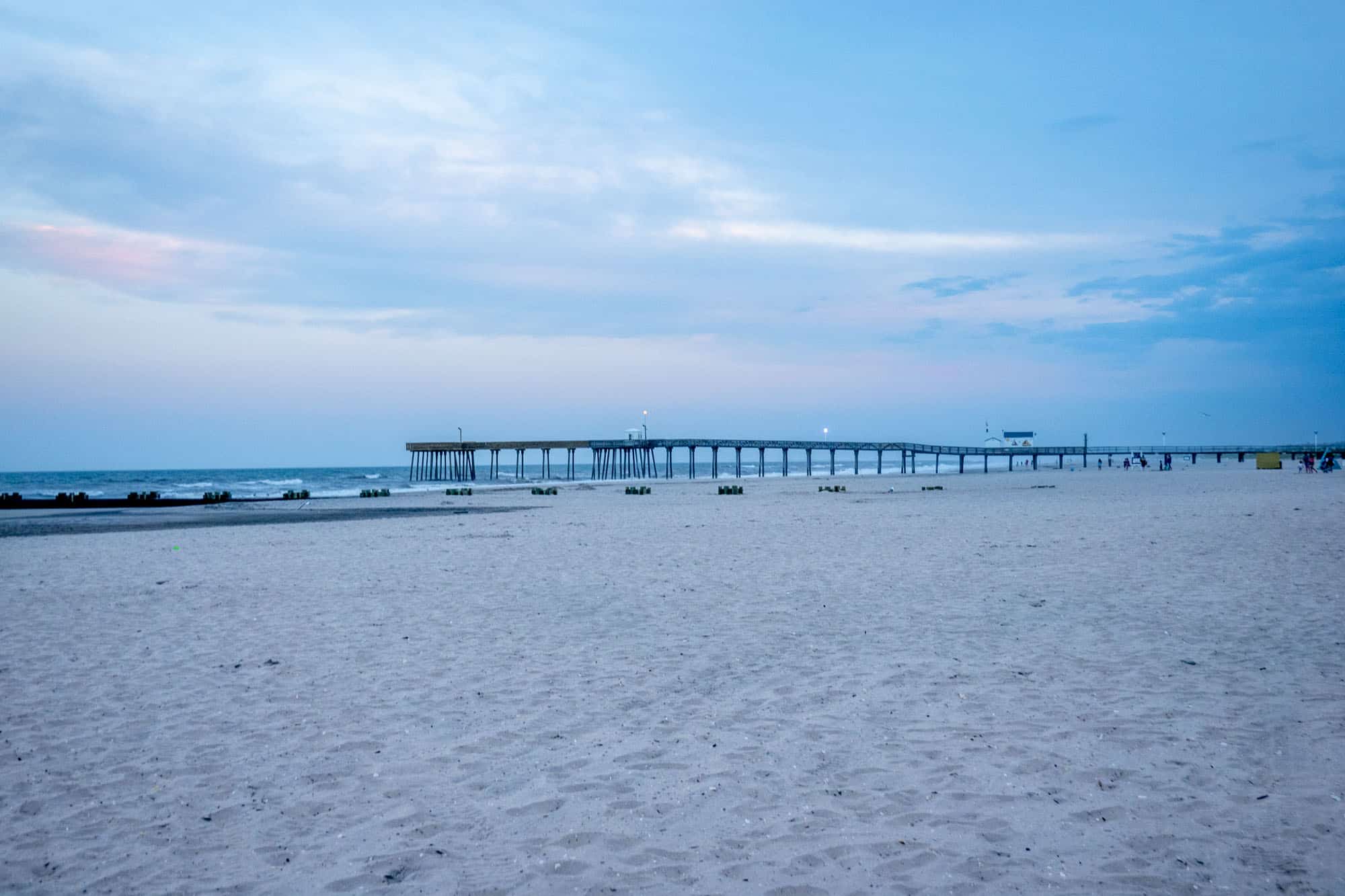 The perfect destination for a family vacation, Ocean City, New Jersey boasts a variety of amusement parks, a boardwalk, and mini-golf courses. Underscoring its family-friendly nature, Ocean City is a dry town, meaning no alcohol of any kind sold within its borders.
That being said, there are plenty of activities in OCNJ to occupy your time including Gillian's Wonderland Pier and Totally Tubular Aqua Park. Start your day off at Augie's Omelette and Waffle and then ride the rides, or take it easy and relax on the beach like Bill and Sue in that famous Beach Boys song on your NJ playlist.
Elk Neck State Park
A lesser known and more remote beach, Elk Neck State Park is a recreation area located between the Elk River and the Chesapeake Bay. This state park has not just beaches, but marshlands, and wooded bluffs, too. Dating from 1833, Turkey Point Lighthouse is the crown jewel of the peninsula, providing views of Chesapeake Bay, and Northeast, and Elk rivers. 
While this state park does not contain conventional lodging, it offers more than 250 campsites, as well as some cabins.
Avalon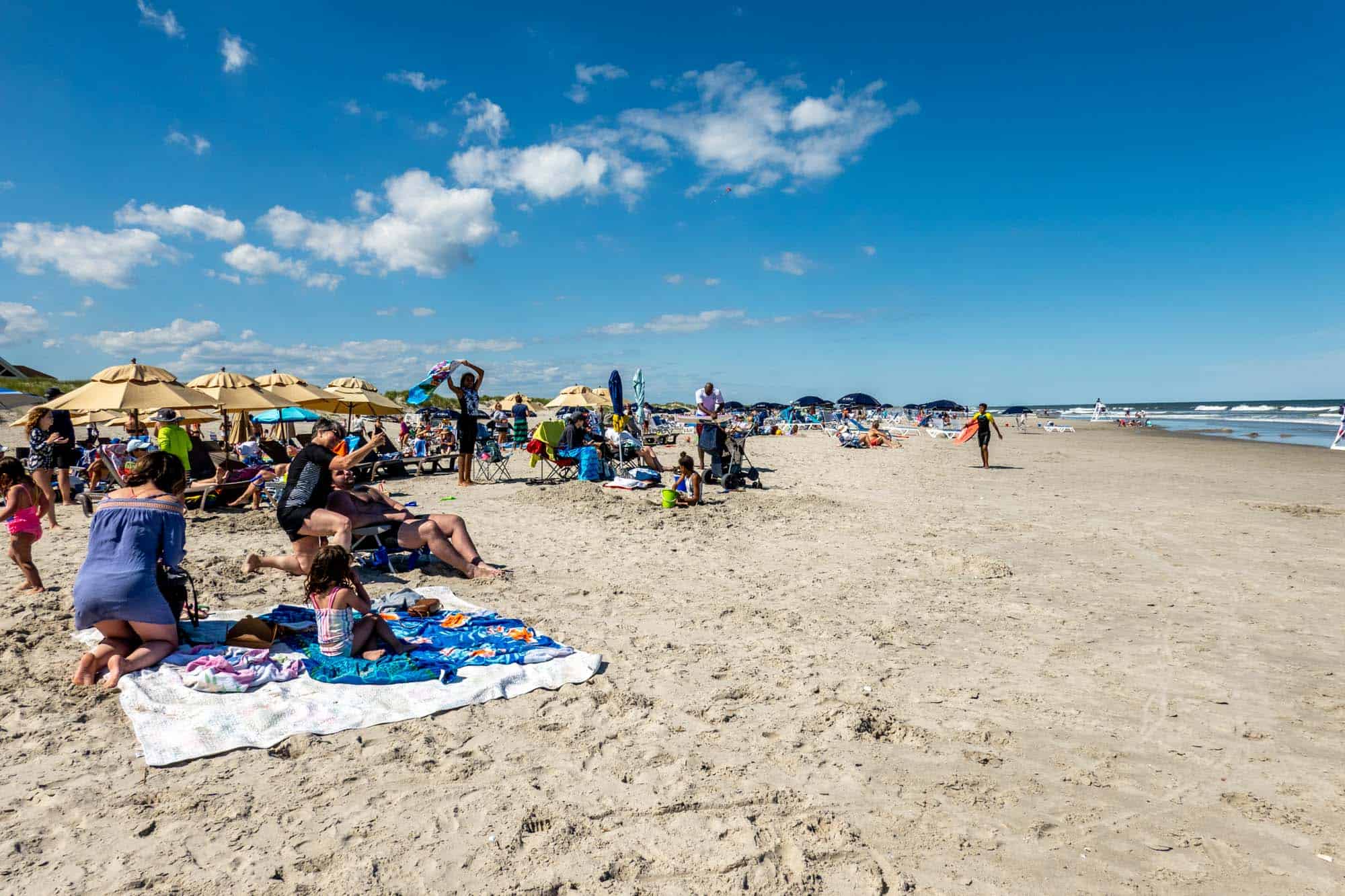 One of the more upscale beaches of the Jersey Shore, Avalon's beaches are extremely clean, jutting out into the ocean a mile farther than any of the other Jersey beach towns. Mainly residential, the town is brimming with yoga studios and boutiques. Check out our related article: Things to Do in Avalon.
Looking to catch your lunch? Check out the Miss Avalon fishing charter for full-day and half-day trips. If that's too much work, grab a donut from Kohler's Bakery or a turkey club wrap from Avalon Brew Pub.
Cape May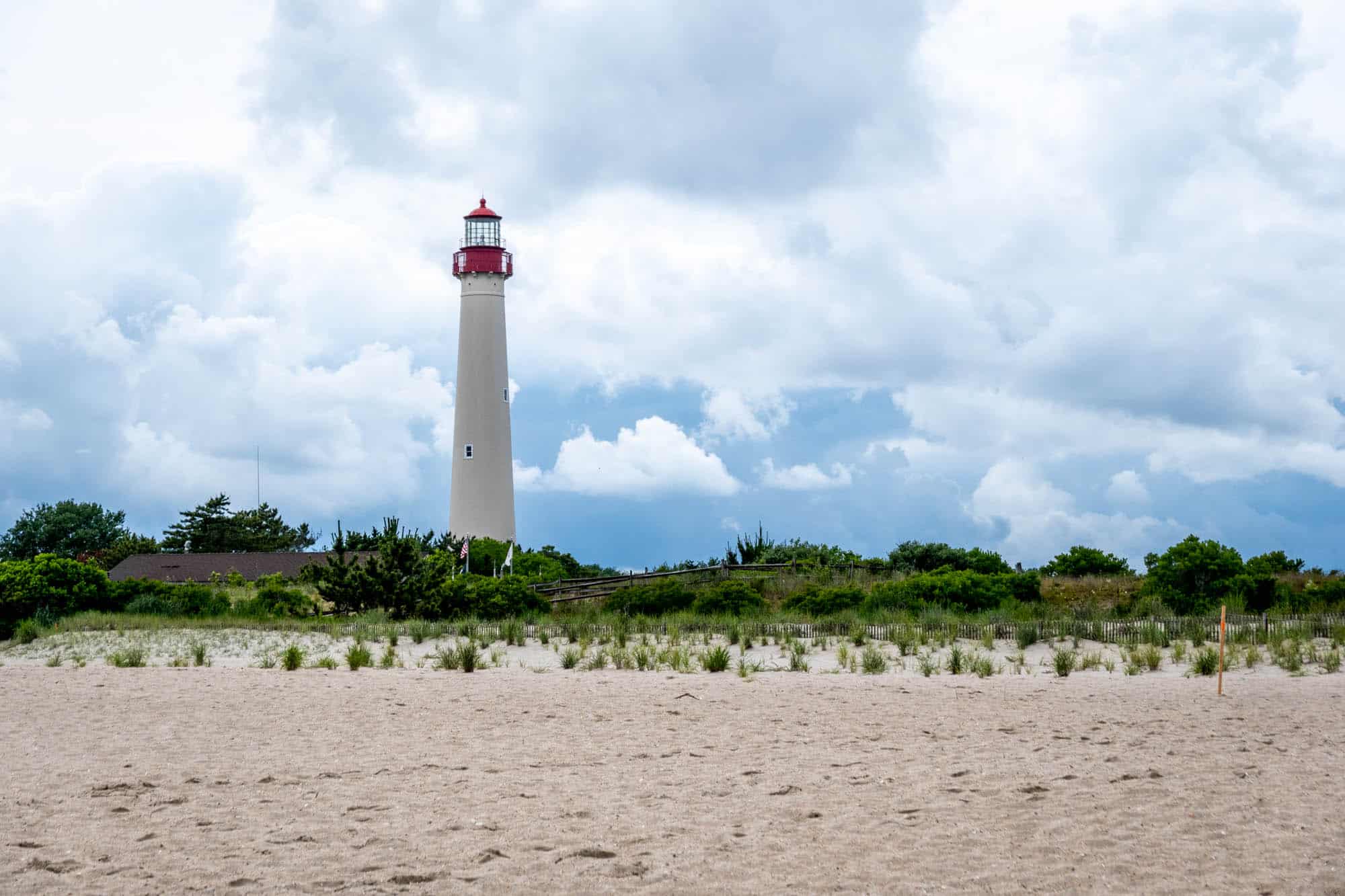 If you're a fan of early Victorian architecture, you will love the town of Cape May. From its pristine beaches to its blossoming arts community, it is one of the nation's oldest vacation resort destinations. Visit the island's famous lighthouse, bike through the quaint neighborhoods, and explore all the fin things to do in Cape May.
This small beach town accommodates every visitor with preserved monuments for the history buff, gourmet eateries for the foodie, whale and dolphin watching for the animal lover, and expansive vineyards for the lush. Pop by Cape May Winery for lunch or see what music is on at Hawk Haven — their regular Rootstock concerts are local favorites.
Long Beach Island
Another Jersey beach, LBI is a mixed bag of luxury summer homes with expensive yachts and quirky amusement parks with miniature golf courses. Barnegat Lighthouse State Park is a must see for its beautiful waterfront views and impressive lighthouses.
LBI, as it's known, is a popular destination for New York City weekenders – it's less than two hours from the city and less than 90 minutes from Philadelphia (also making it a popular stop in the summer for people taking an East Coast road trip). Before heading back into the city, treat yourself to breakfast at Uncle Will's Pancake House.
Wildwood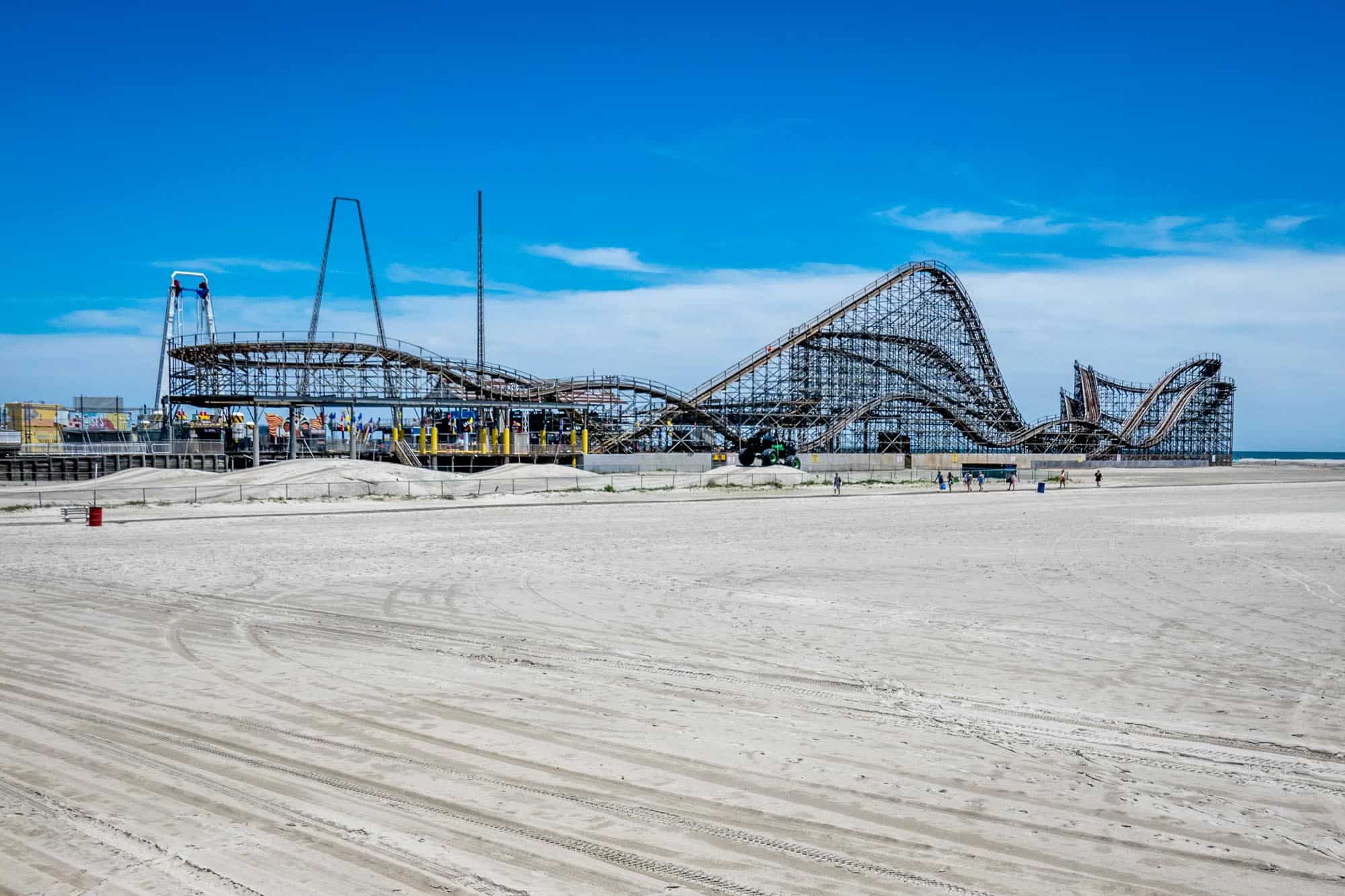 Wildwood is definitely a party spot, but behind the glaze of booze and beach bashes remains a mid-century modern time capsule with the Doo Wop-style of post-World War II era embedded in its unique architecture. To learn more about the off-beat style that colors the streets of Wildwood, visit The Doo Wop Museum. 
If you are bringing the kids with you or embracing your inner child, you cannot miss the boardwalk, complete with piers, amusement park rides, and, of course, lots of ice cream. Check out more things to do in Wildwood.
Ocean City, Maryland
Buckle up for a bit of a longer ride to Ocean City, Maryland. While this beach shares a name with the New Jersey beach town, this Ocean City is far from dry. A slightly larger strip of sand and saltwater, there are endless places to eat, drink, and wade, or do all three at the same time at a "restaurant" like Seacrets Bar & Grill.
This vacation destination is not just for adults though. If you really want to see your kids' faces light up, start their morning with Fractured Prune donuts or Uber Bagel and proceed to Jolly Roger Amusement Park. 
Rehoboth
So you're looking for amazing food? Look no further. Rehoboth Beach in Delaware has so much to choose from, they offer an Eating Rehoboth food tour. Complete a day of taste testing by lounging on the clean sands or going for a walk on the mile-long boardwalk.
If none of that sounds appealing, race your friends at the Midway Speedway Park race track, peruse the local offerings at the Rehoboth Farmers Market, or check out other fun Rehoboth Beach attractions. Or do nothing at all by lounging on one of the best beaches in Delaware!
Bethany Beach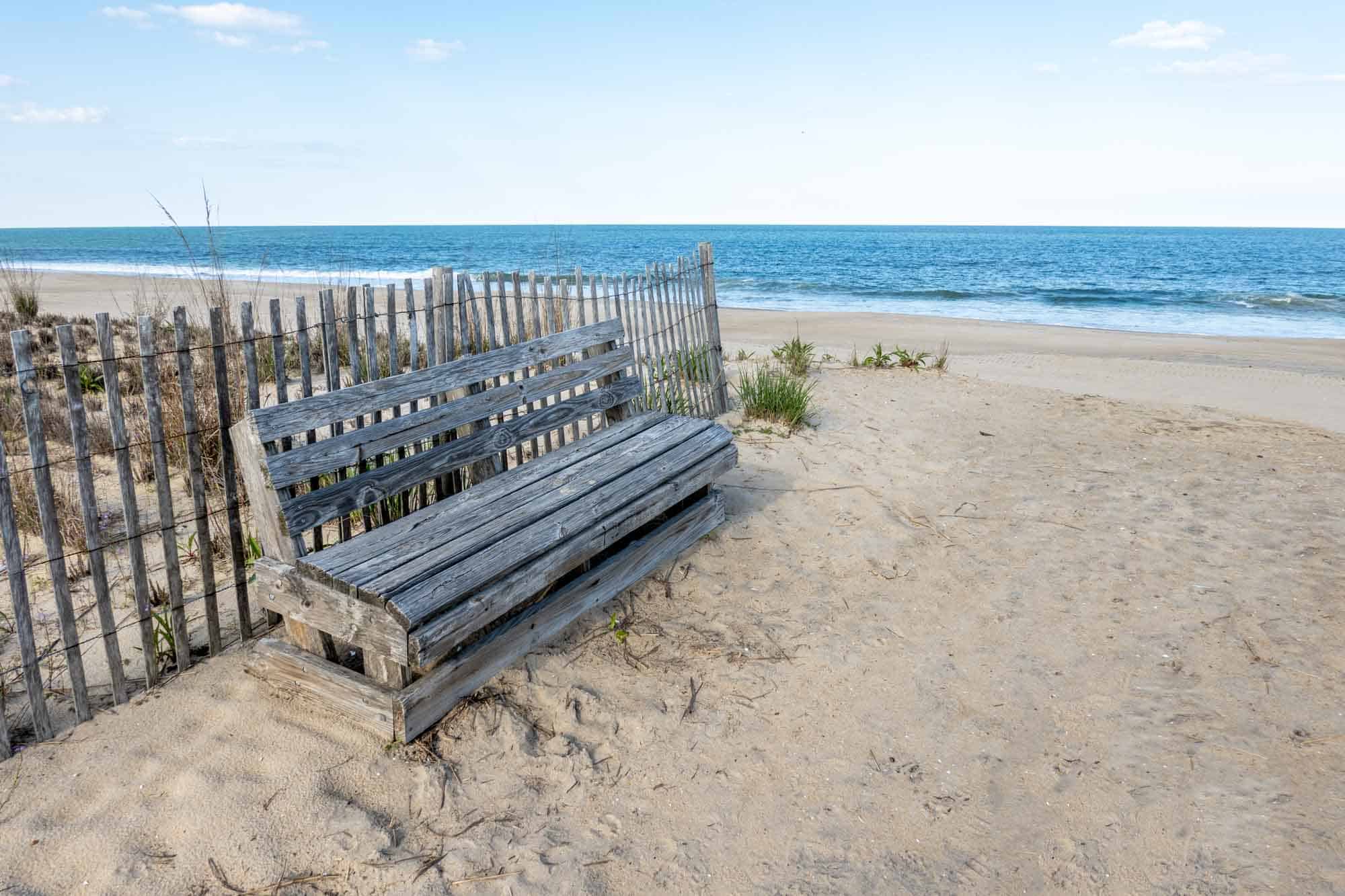 Calling all surfers! Bethany Beach in Delaware has killer waves and more than enough surf shops to get you all the gear you need. On a good day, you can drive to Bethany Beach from Philly in just over two hours.
It's one of the quieter, more residential beaches in Delaware, featuring a cute shopping area with local shops and a farmers market. While it can be found in most east coast beach towns, we can't forget to mention the deliciousness that is Kohr Brothers soft serve.
Point Pleasant Beach
Just north of Long Beach Island, Point Pleasant Beach is filled with family-friendly attractions along the mile-long, wide, wooden boardwalk. The town's carnival atmosphere makes Point Pleasant the perfect summer destination.
Along the boardwalk, you can find an aquarium, an arcade, and plenty of cafe-style eateries. If it's not beach weather, both Bay and Arnold Avenues have a number of fabulous antique shops to hunt for hidden treasures.
Dewey Beach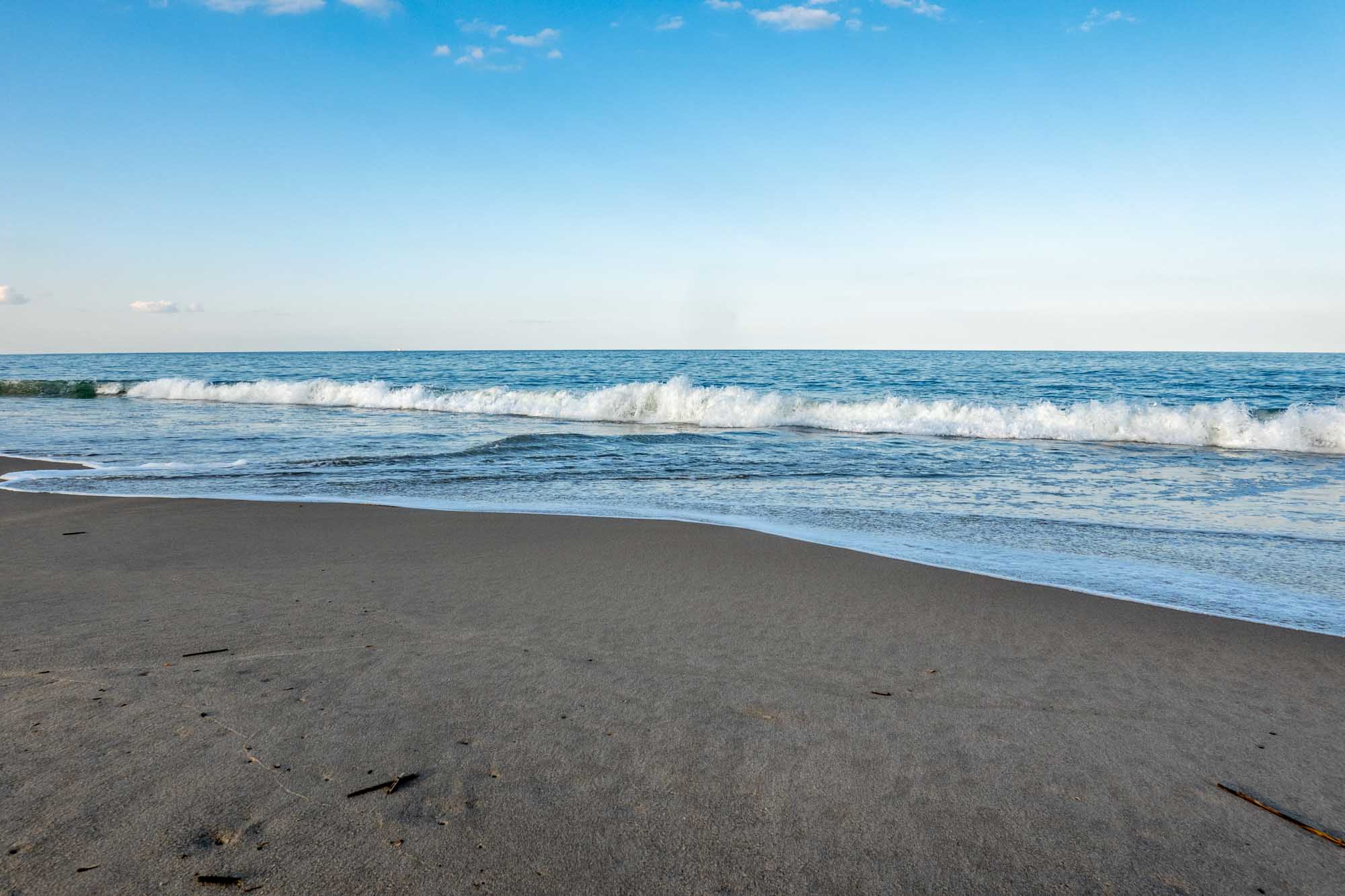 Another Delaware hotspot, most folks head to Dewey to party along the one-mile-long town that's only two blocks wide. Dewey's bars and restaurants tend to stay open pretty late into the night, making it ideal for a thriving nightlife scene.
Along with bars and clubs like the Starboard or Woody's, Dewey has a variety of fun water sports like parasailing and paddle boarding. For a nice little spot where you can sit on a bench and watch the bay sunset, wander over to Sunset Park.
Island Beach State Park
Last but not least, Island Beach State Park is under two hours from Center City, making it one of the best beaches near Philadelphia. It is a beautiful, relaxing place to enjoy the Jersey Shore. This eye-catching NJ State Park has beaches, hiking trails, bicycle lanes, fishing sections, a nature center, friendly areas — they've got it all!
Over the years, this spot has remained family friendly and relatively quiet, but also offers visitors the option to partake in light afternoon drinking with a beach bar.