Some posts on this site contain affiliate links, meaning if you book or buy something through one of these links, we may earn a small commission (at no extra cost to you).
Thanks to its coastal location and unique soil, Cape May, New Jersey, makes some of the best wines the state has to offer. From large producers to small-batch wineries and European varietals to fruit wines, there are lots of different wines to sample here. With many producers open year-round, Cape May wineries are fun to visit whether you're beating the heat in the heart of summer or wondering what to do in town during a winter getaway.
See what to expect (and sample!) at these lovely properties.
Cape May Winery
Cape May Winery is one of the most popular wineries in the area. Founded in 1989, it spans 26 acres and has four vineyards.
This family-owned winery regularly offers about a dozen varietals and blends, focusing primarily on dry wines such as Cabernet Sauvignon, Merlot, Pinot Grigio, and Chardonnay. Visitors can sample them by the flight, glass, or bottle.
Additionally, Cape May Winery has a tapas kitchen featuring seasonal ingredients. Dishes range from cheese and charcuterie boards to sliders and flatbreads, so it's a great option if you're spending lunchtime at the winery.
Open year-round, the winery features live music on the weekends in the summer.
Hawk Haven Vineyard & Winery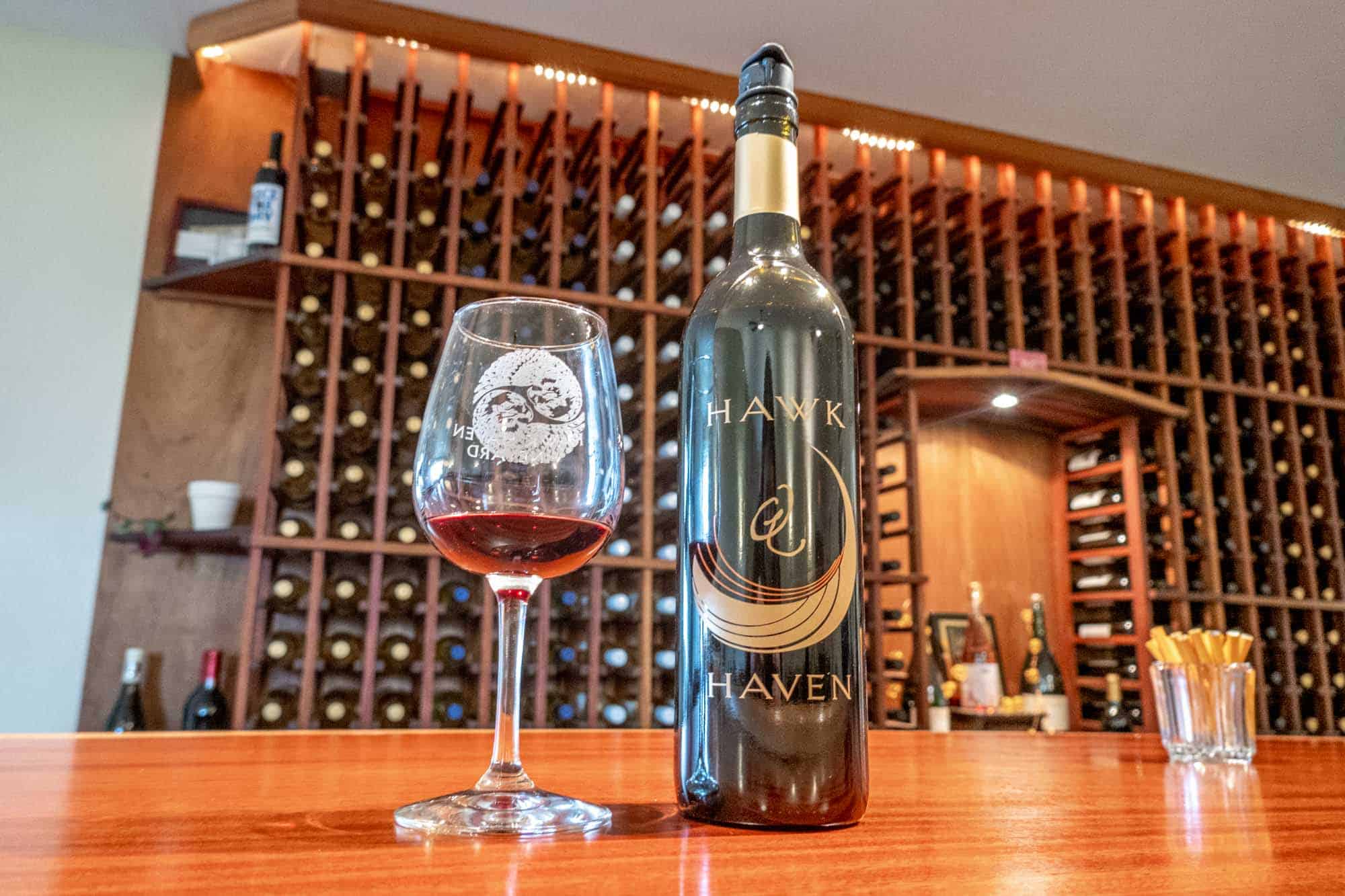 For over a decade, Hawk Haven Vineyard & Winery has produced some of the highest quality wines in South Jersey. From Cabernet Franc to Chardonnay, their award-winning varietals keep people coming back to their vineyard in lower Cape May County.
The Wuerker family grows 16 grape varietals on farmland that has been in the family since the 1940s, and every step of the wine making process happens on site. That means there is always some kind of activity happening on the property.
Visitors to Hawk Haven can opt for a guided wine tasting in the cozy tasting room or enjoy glasses or flights in the ample seating outdoors. Summer weekends are a great time to visit thanks to their live music series—known as Rootstock—and local food trucks that come to the winery.
Jessie Creek Winery
A visit to Jessie Creek Winery is an experience unlike any of the other wineries in Cape May. In addition to its numerous fine wines using grapes from New Jersey and beyond, Jessie Creek is home to an art gallery.
The property is the vision of its owner, Dr. Bruce Morrison, who set out to create a Napa-like winery in New Jersey. Fifteen years since its founding, Jessie Creek grows five different grape varietals and makes nearly 20 kinds of dry and sweet wines ranging from Chardonnay to apple wine.
The Gallery at Jessie Creek features local artists in exhibits that change monthly. Visitors can attend the opening receptions or browse the works when the winery is open.
Most weekends in the summer feature live music among the vines, and cheese, charcuterie, and other snacks are available.
Willow Creek Winery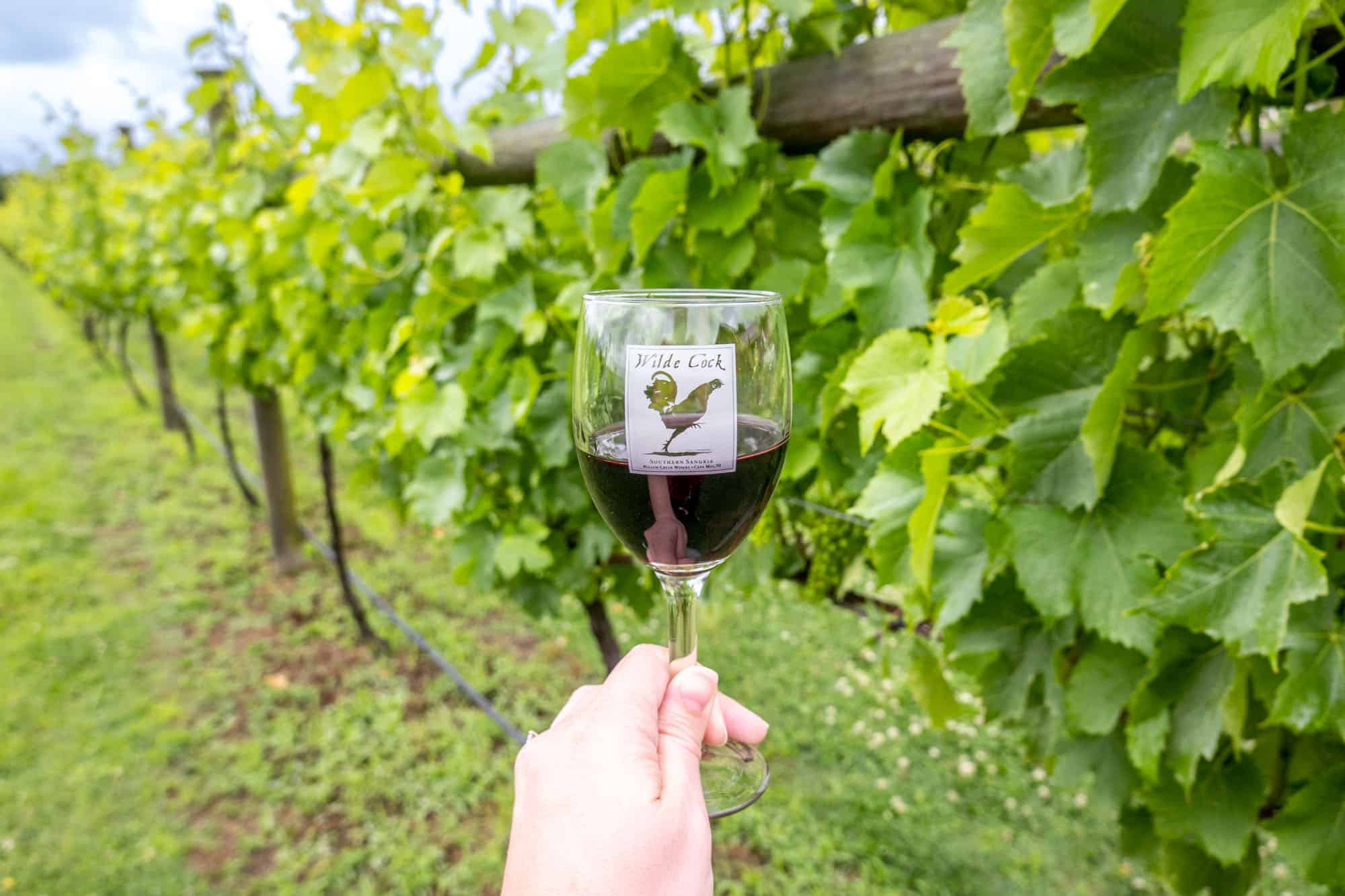 One of the largest wineries in New Jersey, Willow Creek Winery is located on a sprawling vineyard in West Cape May. With warm days and cool nights, the area's microclimate is like the renowned grape growing region of Bordeaux, France.
The 50 acres of Willow Creek grow 13 varietals, including Sauvignon Blanc, Pinot Gris, and Petite Verdot. There are often more than 15 wines on the menu. While most are dry or off-day, a handful of semi-sweet and fruit wines is available.
The winery is open year-round, and there is ample indoor seating and plenty of patio space for gazing out at the vines in one of the most picturesque places for wine tasting in Cape May. If you choose to wander among the rows of grapes, you just might encounter some of the property's game cocks.
It's also a popular lunch and dinner destination with families visiting as much for the farm-to-table menu as for the wines. There is an extensive cheese selection as well as lots of salads and sandwiches to choose from.
Turdo Vineyards & Winery
Family-owned and operated, Turdo Vineyards uses Italian varietals to make its Old World-style wines. From Sauvignon Blanc to its signature Nero D'Avola, there is a range of about 10 classic wines inspired by different regions of Italy.
Turdo Vineyards uses only estate grown grapes and oversees every aspect of producing their small-batch wines themselves, from hand picking the grapes to bottling and aging. The quality speaks for itself.
Tastings, glasses, and bottles are available to enjoy on their beautiful patio along with a cheeses, charcuterie, and antipasto.
Natali Vineyard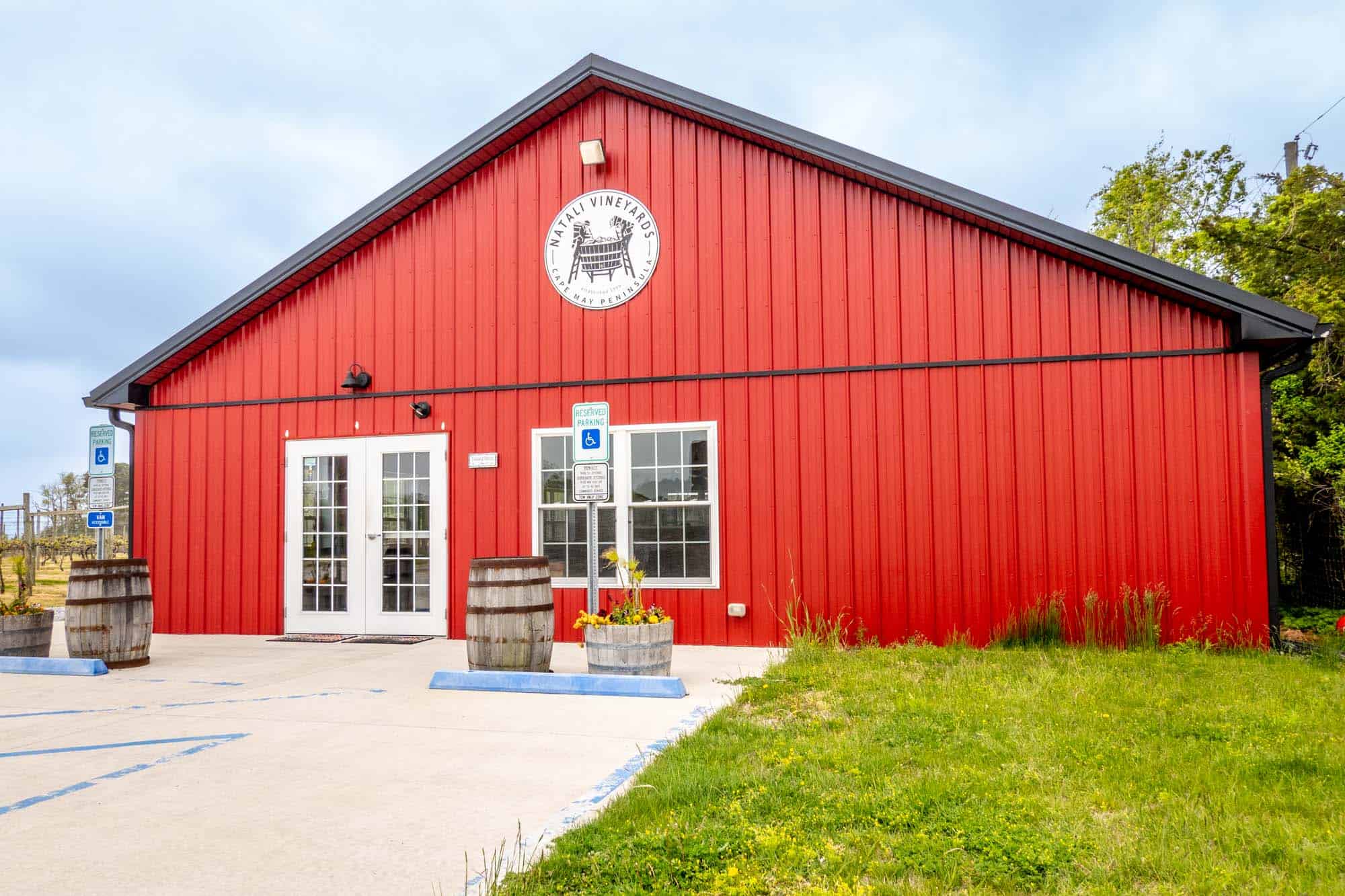 Natali Vineyards offers a little bit of something for everyone. The vineyard grows 20 types of grapes that are used in single varietals and blends and also offers a unique selection of fruit wines ranging from blueberry to peach plum. The two most popular are Erotic Aronia and the award-winning Nonno's Cellar Wine.
There is plenty of space in the tasting room to enjoy Natali's offerings, or guests can spread out on the patio that overlooks the vineyard. Summer often brings live music as part of Wine Down Wednesdays and Sunday Music in the Vines.