Some posts on this site contain affiliate links, meaning if you book or buy something through one of these links, we may earn a small commission (at no extra cost to you).
West Chester, Pennsylvania, has so much to offer. Halfway between Philadelphia and Wilmington, this charming town is packed with shops, restaurants, and historical attractions. From visiting unique museums to sampling craft brews to relaxing in beautiful parks, there are lots of fun things to do in West Chester.
Climb aboard at the American Helicopter Museum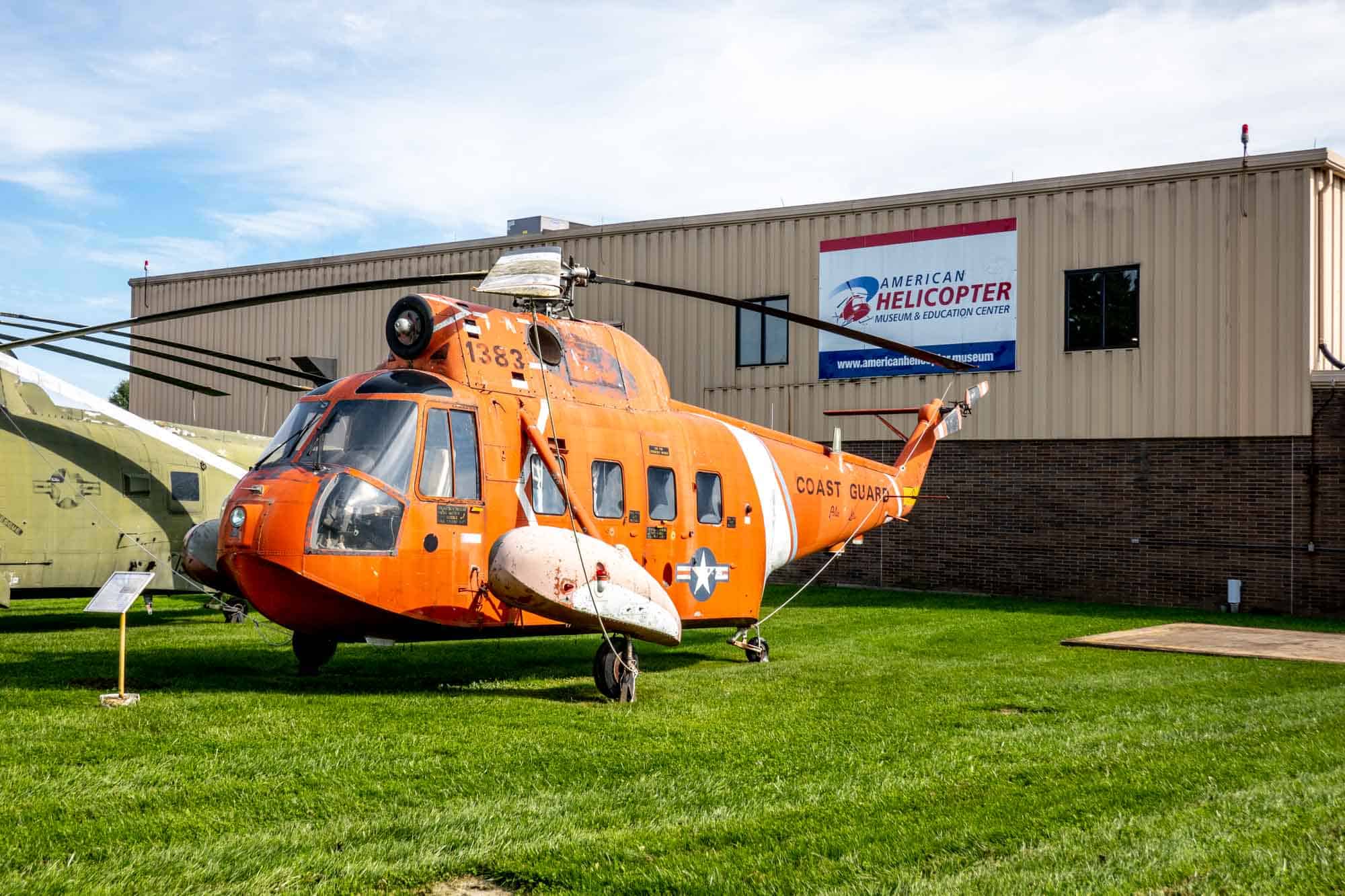 Since 1996, the American Helicopter Museum & Education Center has welcomed aviation enthusiasts to get hands-on with its many displays and to go deep into the history of rotary wing aircraft. The only helicopter museum in the county, it displays over 35 helicopters, autogiros, and convertaplanes, making it one of the top attractions for kids in the area.
One of the most unique things to do in West Chester, a visit to the helicopter museum is fun for kids and adults. It offers the chance to climb into the cockpits of some of the helicopters and to master flight simulators. There is even a working wind tunnel. Kids who want even more experience can sign up for a two-day Aerospace Boot Camp or a week-long ground school boot camp that offers 35 hours of training from a certified flight instructor.
Hike at Natural Lands' Stroud Preserve
The 571 acres of the Natural Lands' Stroud Preserve is a beautiful open space in Chester County. Once part of a massive cattle farm, the property is now an area for recreation, a wildlife habitat, and a site for environmental research.
Whether for birding, hiking, photography, or simply enjoying the nature of southeastern PA, Stroud Preserve provides a tranquil place to get outside. Trails range from 0.8 to 4.1 miles, so there are options for visitors with different interests and abilities.
Shop downtown
With around 100 shops, downtown West Chester offers a little bit of everything. It's a great place to stroll and browse the offerings.
There are lot of fun boutiques like the Green Eyed Lady, which specializes in women's clothing and funky hats and accessories, or Thistle Be Perfect, which offers home décor, gifts, and jewelry. Malena's Vintage Boutique carries lots of vintage finds, with some items dating as far back as the mid-1800s. Their selection is always changing, and their by-appointment-only specialty showroom has even more unique and designer finds.
Take a ride on the West Chester Railroad
For a scenic trip, nothing beats the West Chester Railroad. For 90 minutes, guests enjoy the route between West Chester and Glen Mills following the Chester Creek along the historic track that dates from the mid-1800s. There are fall foliage rides, trips with Santa, July 4th picnic specials, and other themed rides that help make this one of the most popular activities in West Chester.
Try a truffle at Éclat Chocolate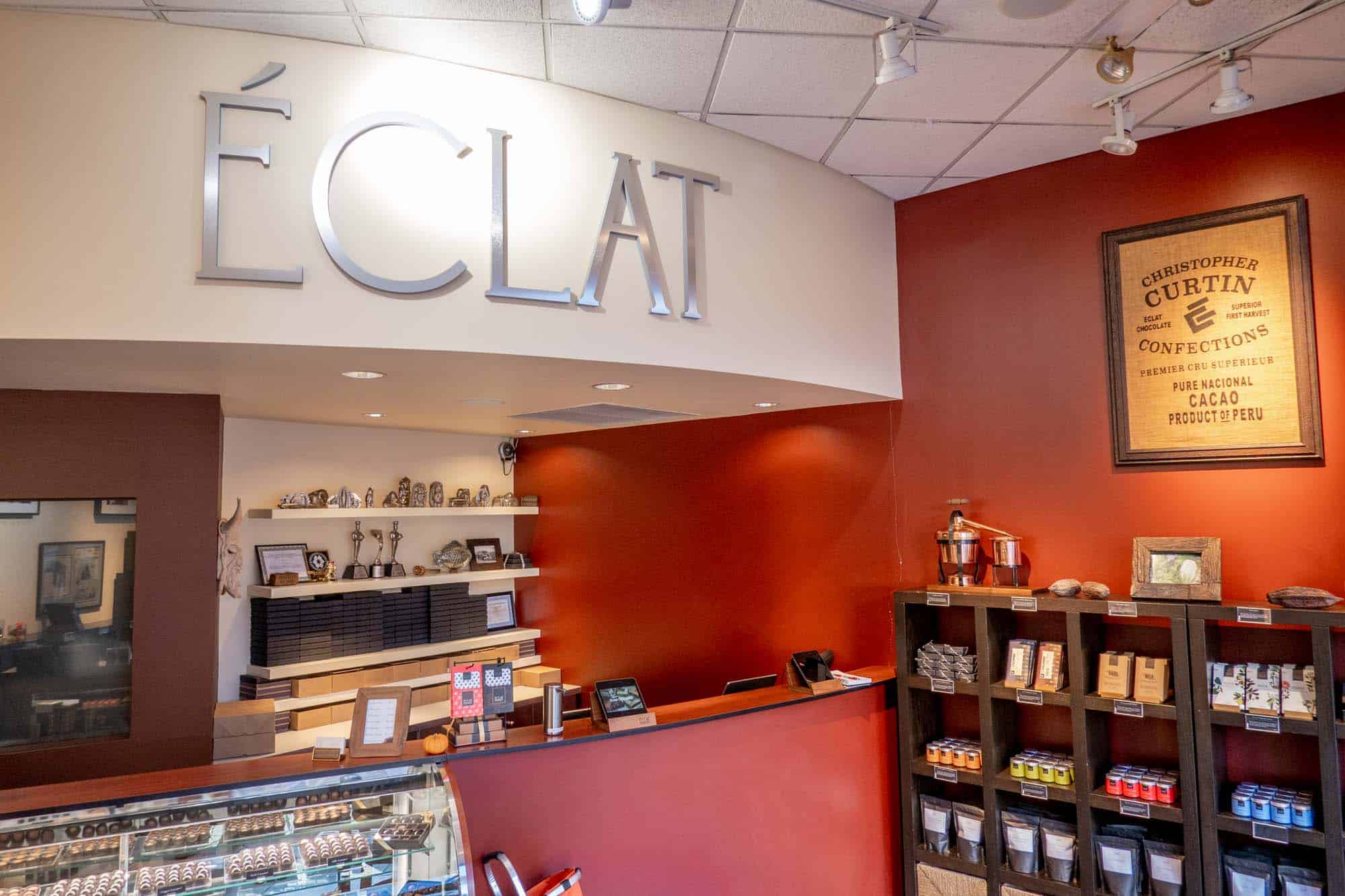 Éclat Chocolate—one of the best chocolate shops in the US—is one of the top places to go in West Chester. Chocolatier Christopher Curtin crafts exquisite caramels, truffles, and chocolates with unique flavors like pumpkin pie, pawpaw, and strawberry and mint.
In addition to incorporating international influences into the chocolate, Éclat makes lots of products in collaboration with local businesses. Partnering with local chefs has led to a line of chocolate bars made with flavors like thyme and porcini, and a collaboration with Victory Brewing Company resulted in the popular Victory HopDevil Truffles. Our favorite is the Moroccan mint chocolate made with mint grown at Longwood Gardens.
Sample the wares at Dia Dolce Gourmet Cupcakes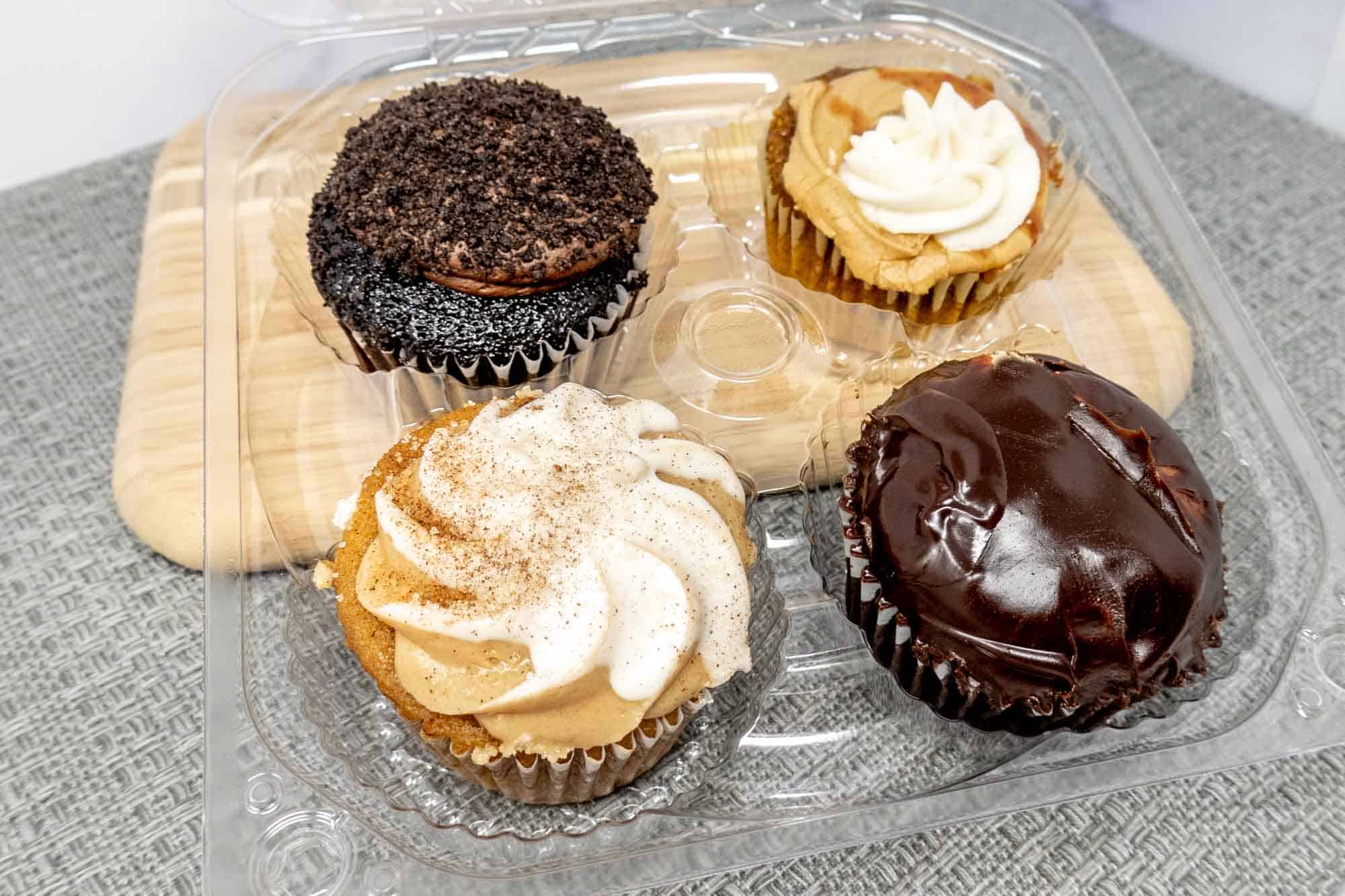 The greater Philadelphia area has lots of great bakeries and cupcake shops, and Dia Doce Gourmet Cupcakes is at the very top of the list. Don't just take our word for it—the Food Network and lots of local publications agree.
The decadent gourmet cupcakes are made from scratch every day, and when they sell out, they sell out. With their cute decorations, enticing flavors, and local ingredients, it's clear why they're so popular.
There are classic flavors like carrot cake, salted caramel, and strawberries and cream, and seasonal flavors like chocolate truffle and apple crisp. Our favorite is a classic—peanut butter blackout.
Enjoy nature at Sandy Hollow Heritage Park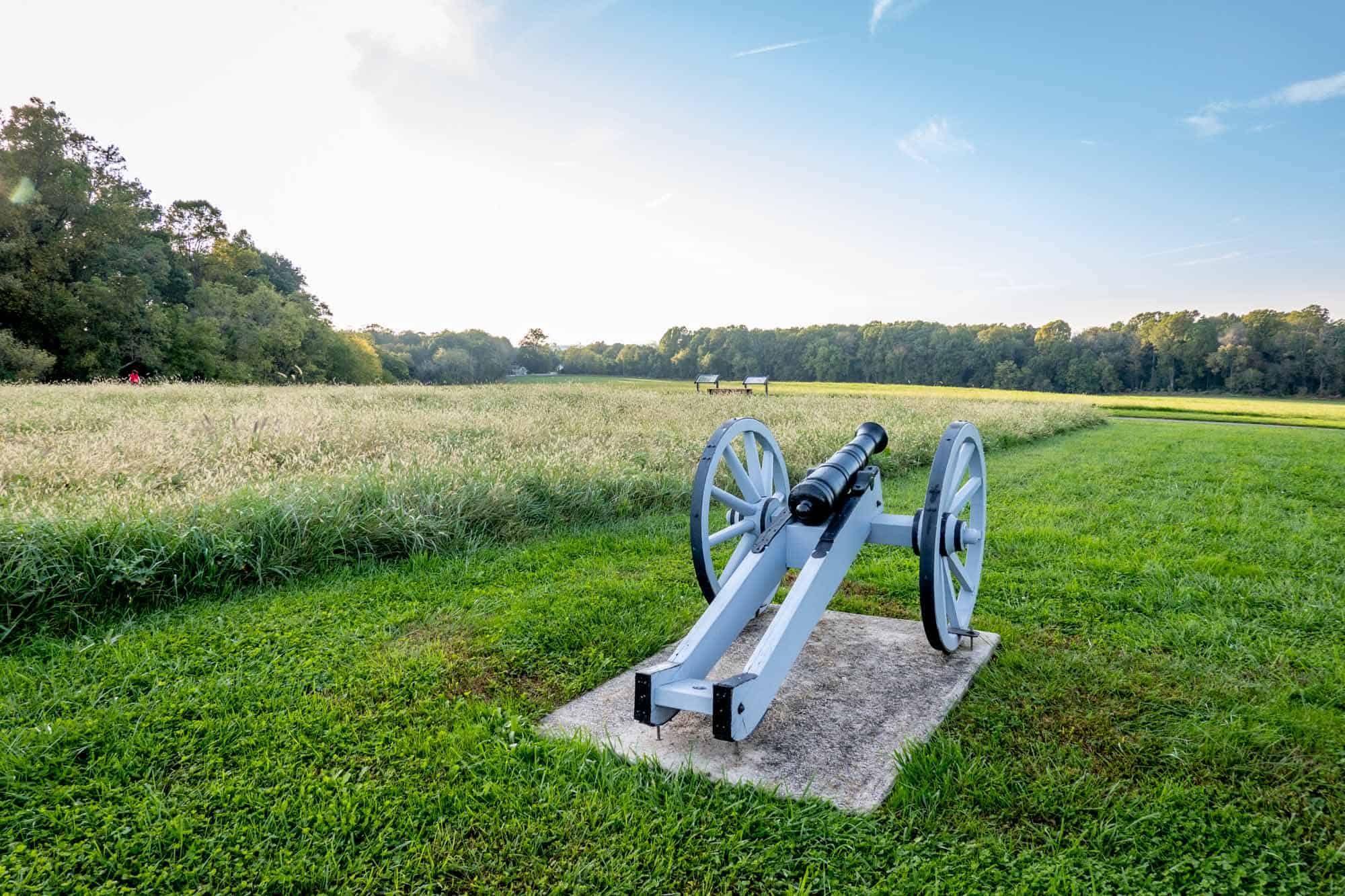 The 42-acre Sandy Hollow Heritage Park looks much as it did on September 11, 1777. That's when the Continental Army met the British here during the Battle of the Brandywine, trying to stop them on their march to take Philadelphia. The land was the site of the "sunset stand," as the fight continued at dusk.
The park is now a space for reflection and recreation, and a 1.1-mile path circles much of the land. Several historical markers explain the battle and its consequences.
Down the hill, the Birmingham Friends Meetinghouse features a Peace Garden. Visitors can see a marker paying tribute to soldiers on both sides of the battle who died and were buried here in a common grave.
See Pennsylvania history at Brinton 1704 House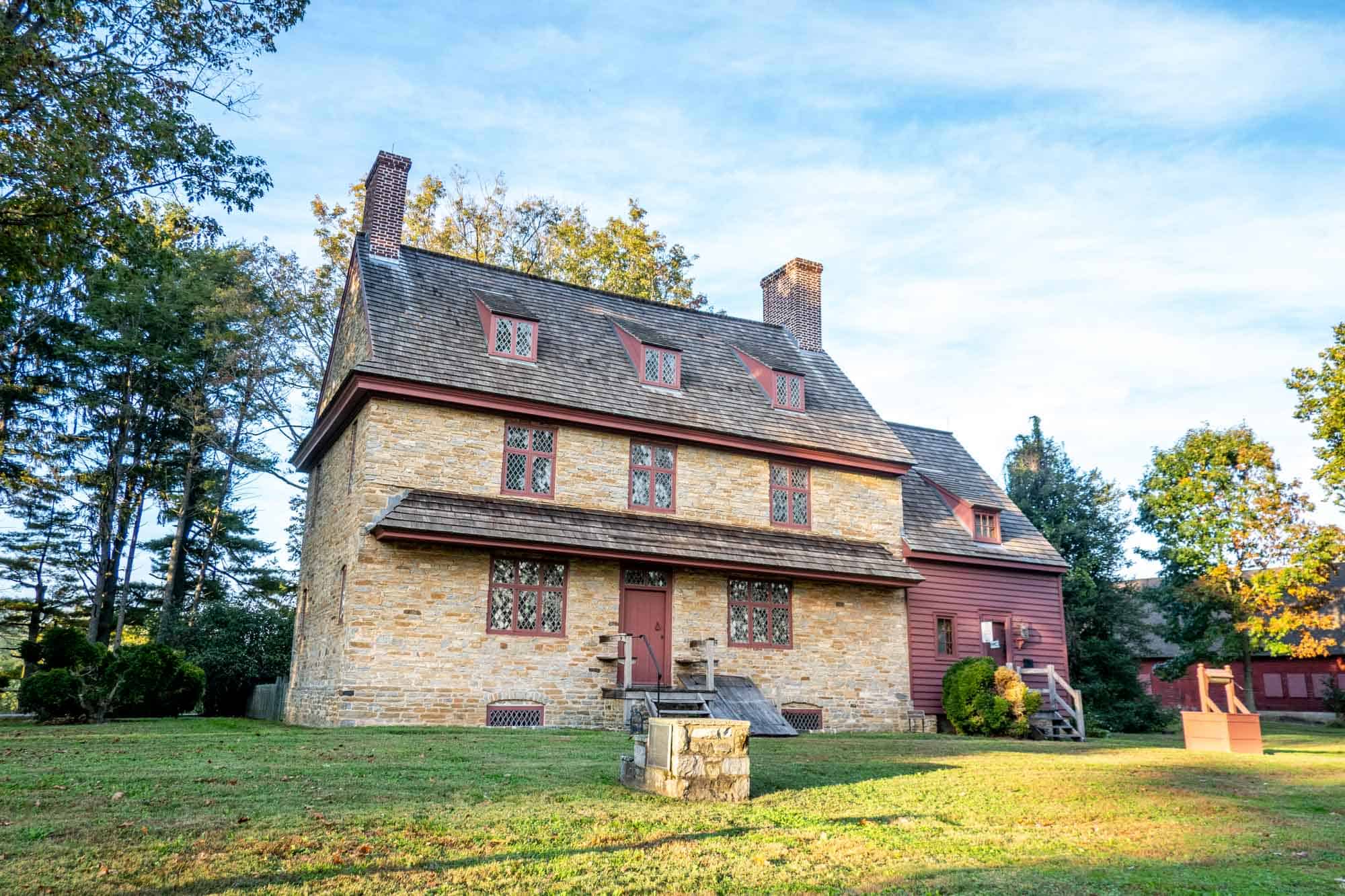 The Brinton family was among the earliest colonial settlers of Pennsylvania. In 1704, they built the well-preserved home that still stands in West Chester and is known at the Brinton 1704 House.
The house has been restored to its original appearance and is filled with 17th– and 18th-century artifacts and furnishings, including a beehive oven as well as a Bible box and mortar and pestle that belonged to the Brintons. A tour here provides a look at the lifestyle of the earliest Pennsylvanians and Quakers.
Visit a local brewery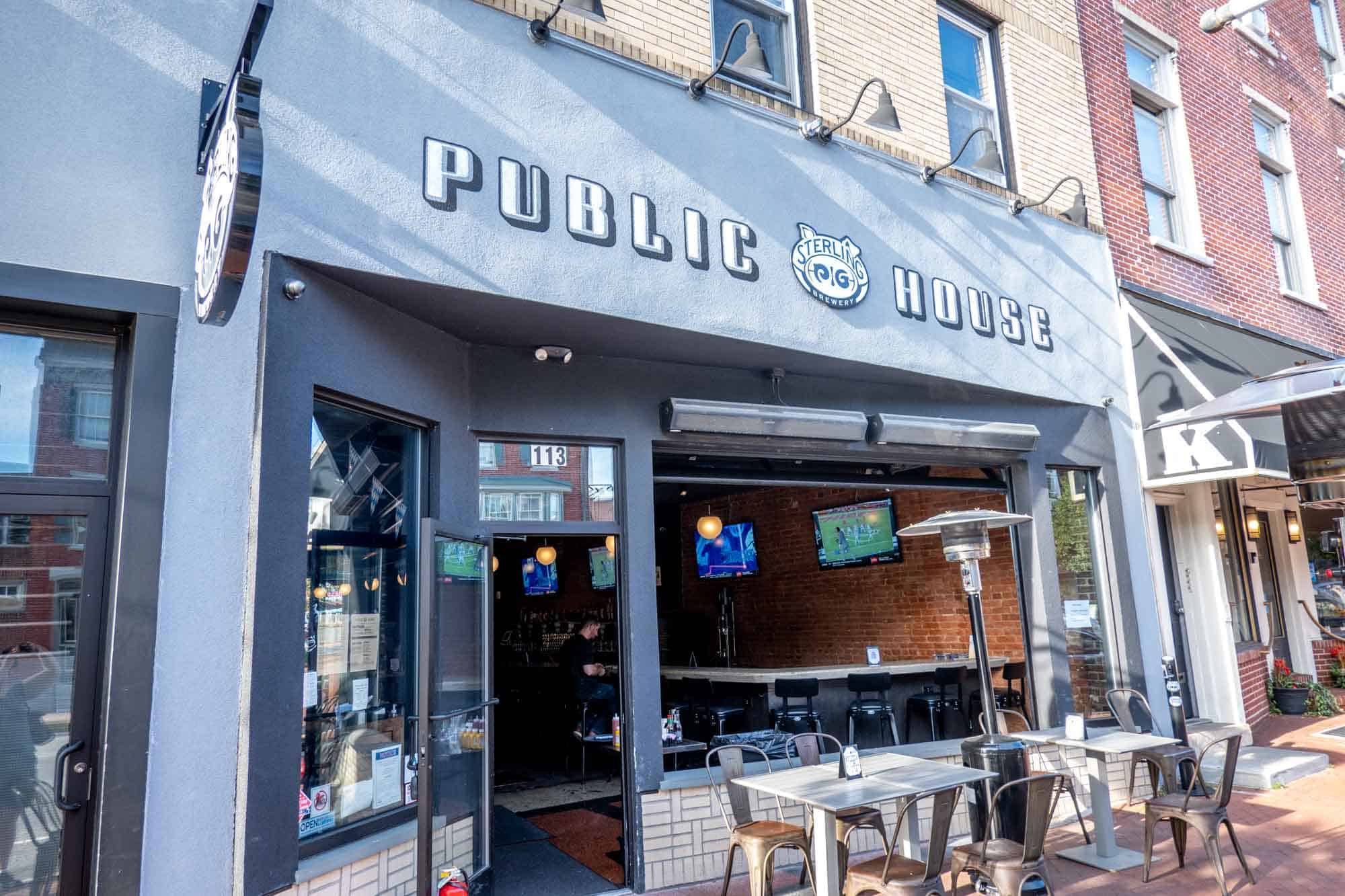 West Chester is full of great craft breweries.
Visit the Levante Brewing Co. taproom to try one of their well-known IPAs like Cloudy and Cumbersome or head to Sterling Pig where you can pair a stout, pilsner, or other offering with their barbecue. On the west side of town, see what's on tap at the Revolutionary War-inspired Artillery Brewing.
Hop Fidelity is another unique concept in the works. Shop among their records while drinking local beers; their own nano-brewery is in development.
See the gardener's paradise at Terrain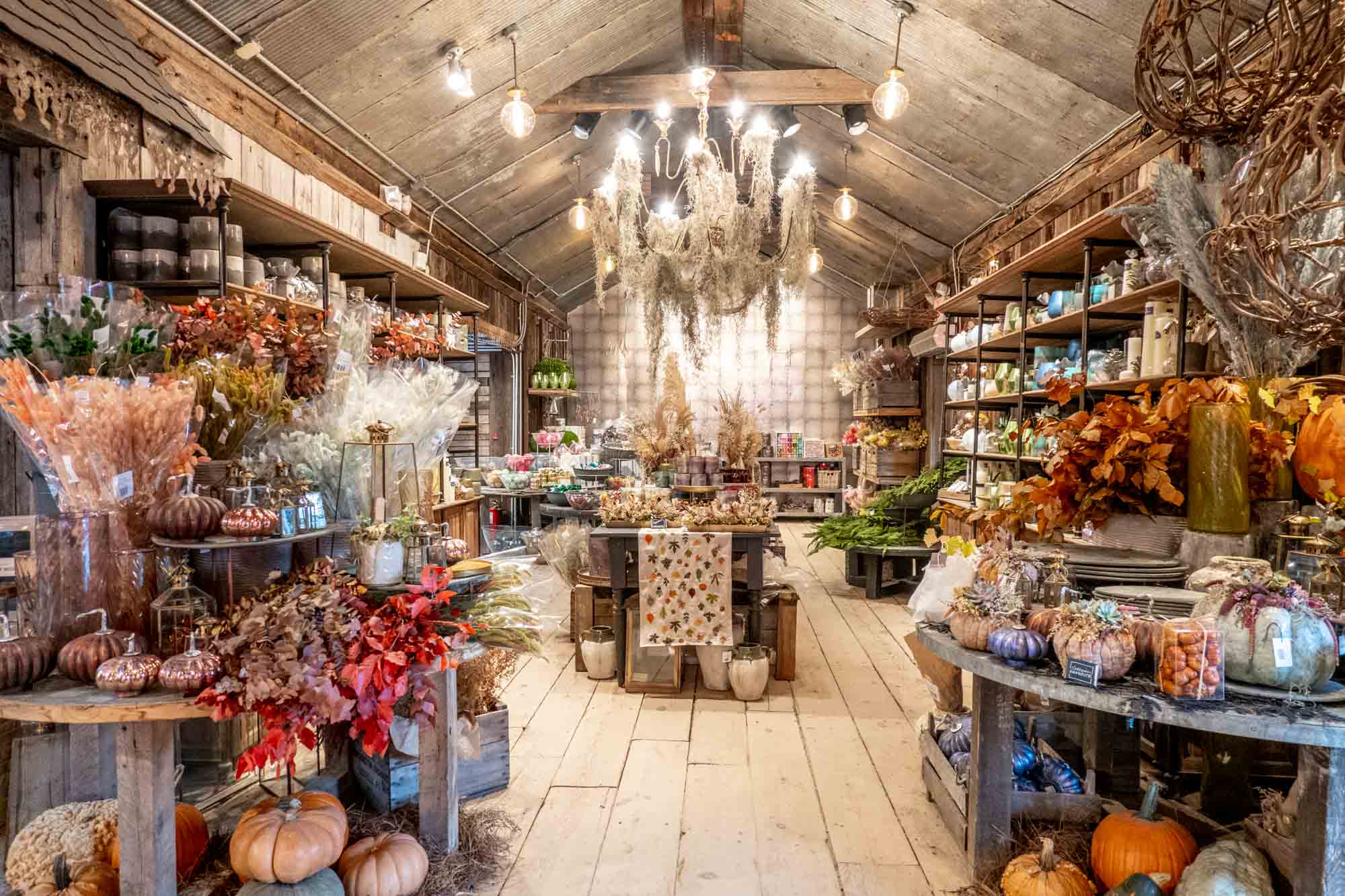 Terrain at Styer has been one of our favorite places near West Chester for over a decade. Just 10 minutes from downtown, this beautiful spot is a combination restaurant, garden center, boutique, and special event space.
Outside, the nursery is a wonderland packed with all kinds of plants and gardening necessities. Inside, there is every kind of decoration, artisan kitchen item, or specialty treat you could imagine. From mushroom growing and pickling kits to table linens and exquisite candles, it's a feast for shoppers.
The on-site café—set in a refurbished greenhouse—has a menu that changes seasonally. It focuses on local produce, meats, and dairy. It's popular for both dinner and brunch.
Get outside at Ridley Creek State Park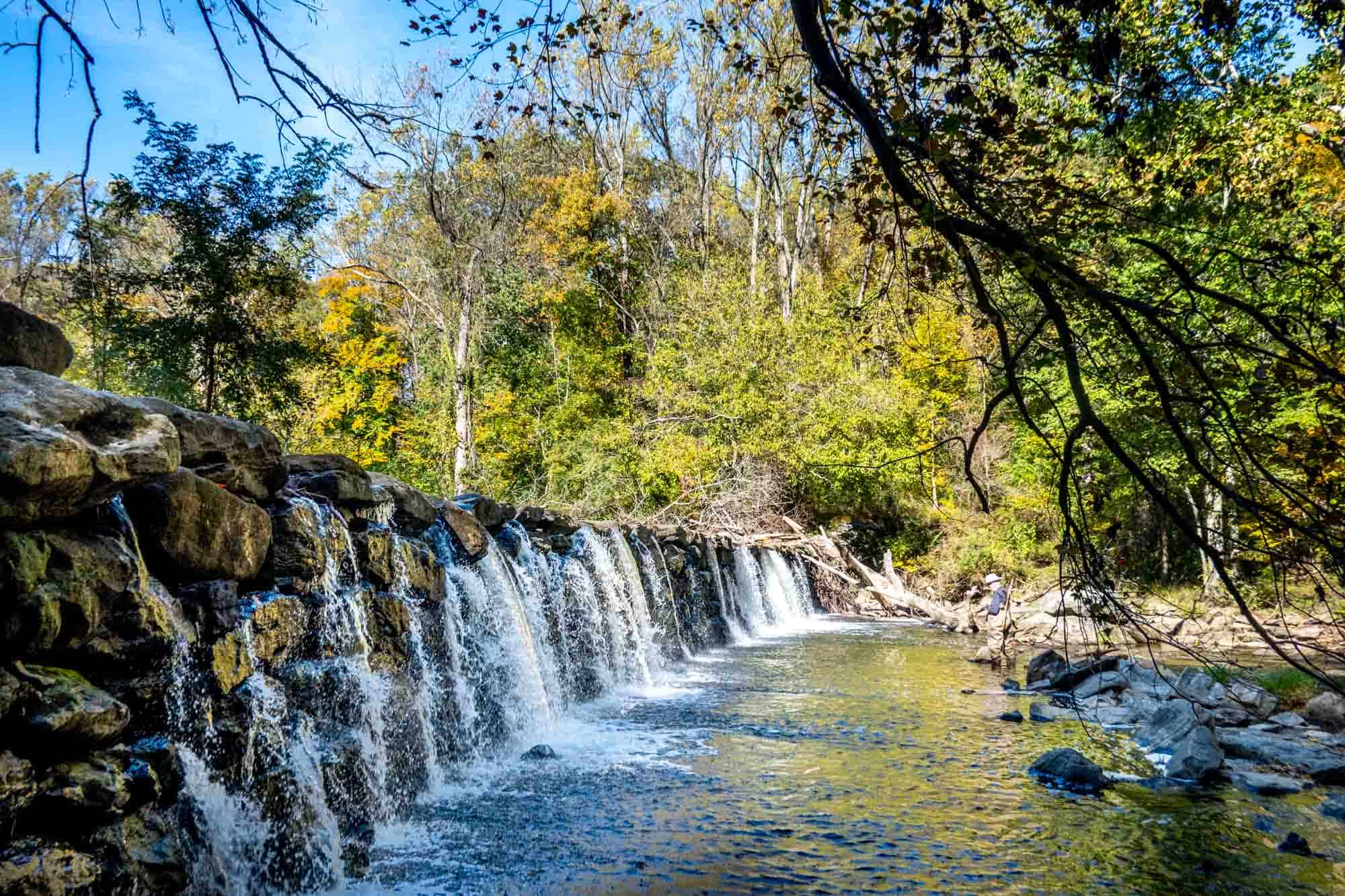 Ridley Creek State Park spans 2,600 acres and is an ideal spot for those who enjoy outdoor recreational activities, including picnicking, fishing, and biking, among others. Thirteen miles of hiking trails take visitors past its unique historic buildings such as Hunting Hill Mansion, a country manor whose origins date to the 1780s.
Sip wine with a view at Penns Woods Winery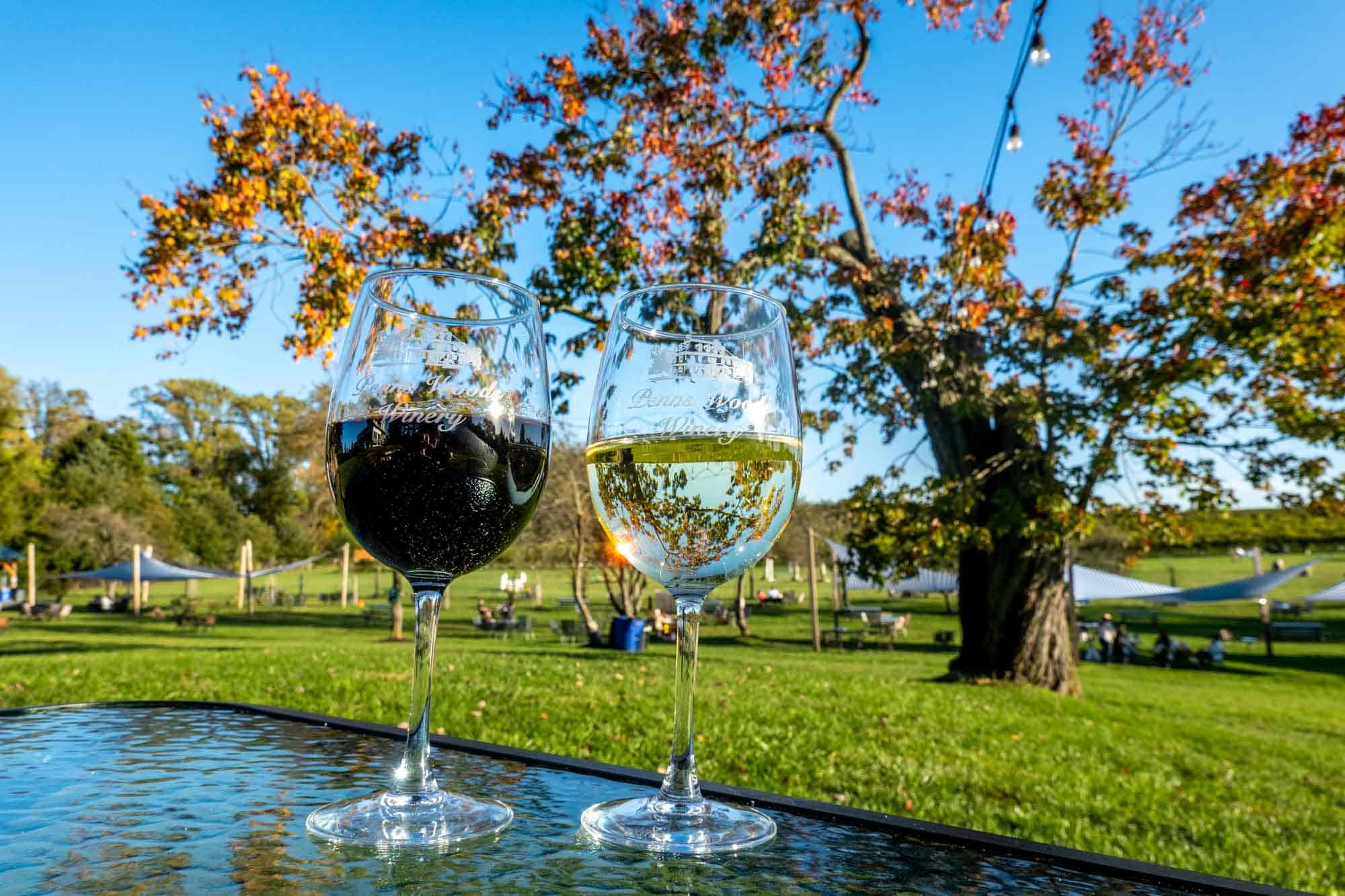 Penns Woods Winery is one of the best places in the area to spend an afternoon. For the last 20 years, the family-owned winery has produced high-quality wines using all Pennsylvania grapes and modern technology influenced by Old World traditions.
With 35 acres of vineyards, Penns Woods has a lovely tasting room with hilltop views. They're best known for classic European varietals such as Sauvignon Blanc, Viognier, and Chardonnay. Wine tastings, glasses, bottles, and a small charcuterie selection are available.
Pick your own at Highland Orchard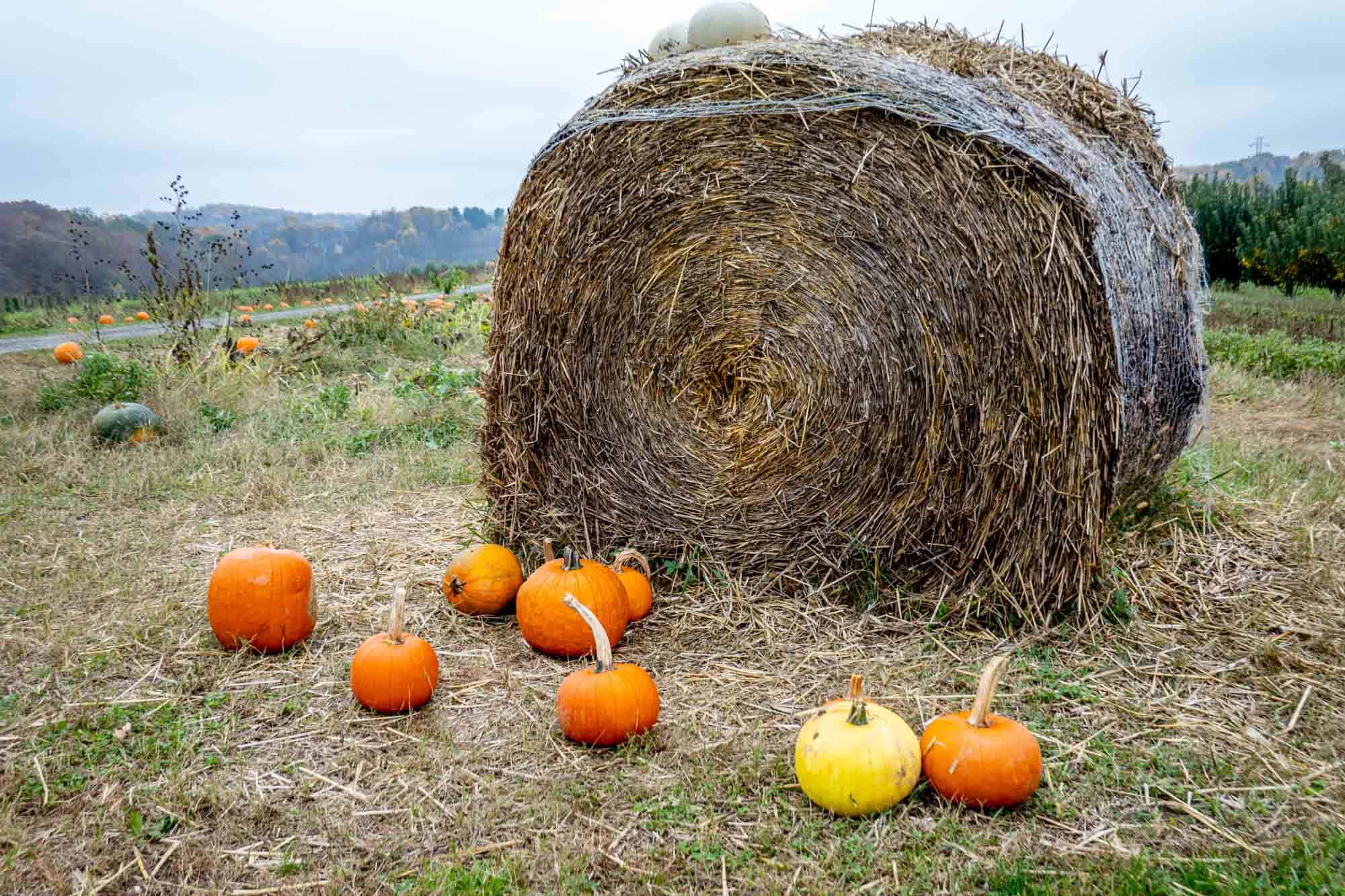 Year-round, Highland Orchard is a fun attraction in West Chester. The farm offers lots of pick-your-own opportunities, including strawberries, cherries, peaches, and corn. An orchard for over 80 years, the property has apples available for picking from mid-July through October.
In fall, Highland Orchards has a huge pumpkin patch that draws people from all over. The weekends often bring face painting, hayrides, and food and drink vendors.
The on-site market and bakery is always full of local produce and fresh baked goods. Don't miss the cinnamon and sugar-dusted apple cider donuts made fresh throughout the day.
See American art at Brandywine Museum of Art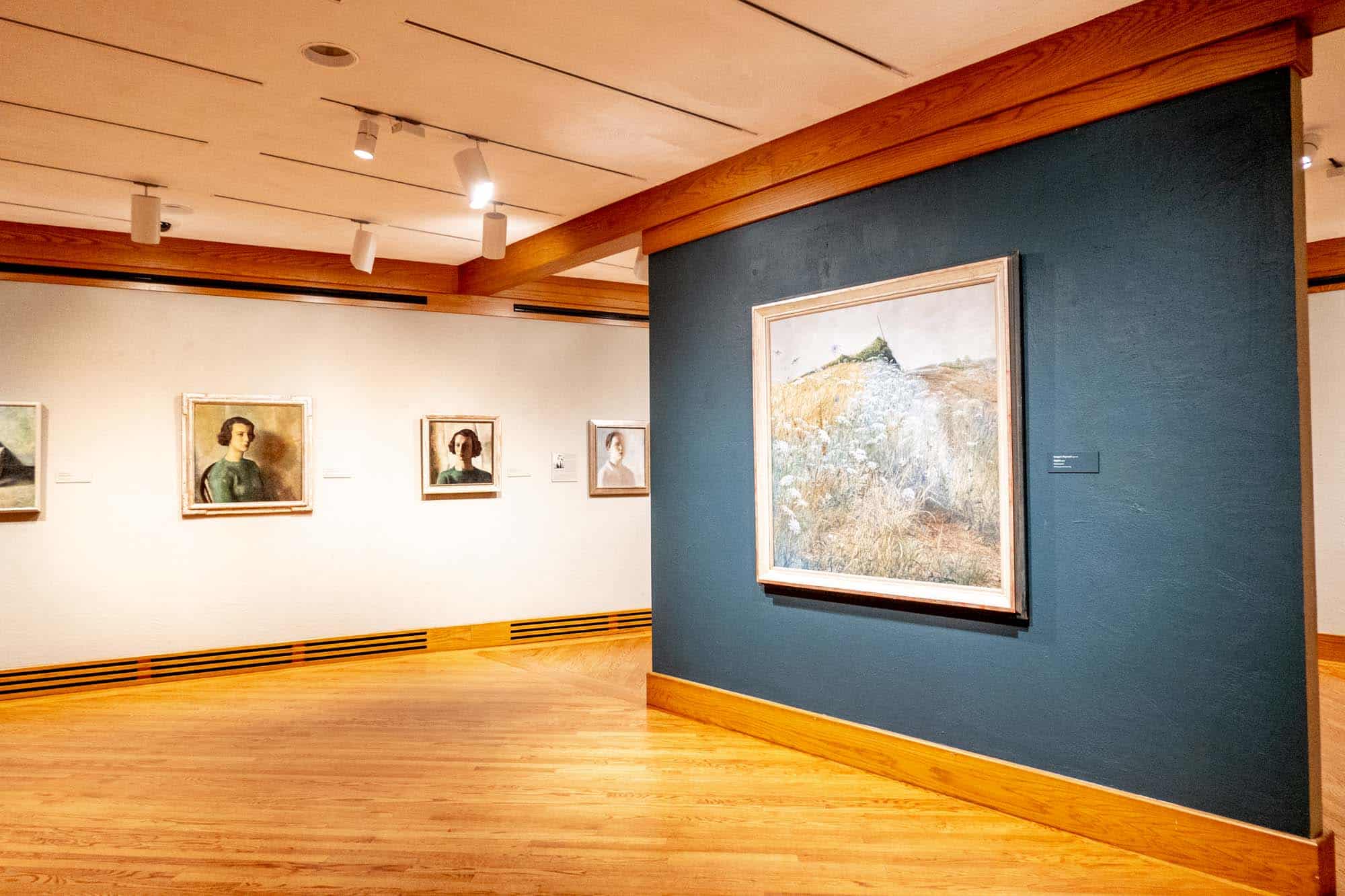 For over 50 years, the Brandywine River Museum of Art has showcased American artists with a focus on artists from the Brandywine Valley. It is most well-known for its extensive collection of works by Andrew Wyeth, illustrations by his father, N.C., and paintings by his son, Jamie. Among its collection are more than 2500 works.
The museum is run by the Brandywine Conservancy and is located on a nature preserve. Guests can take in a view of the Brandywine Creek from the terrace and enjoy walking thorough the nearby gardens and preserved landscape.