Home to young professionals, budding artists, and growing families, Northern Liberties (No Libs) is undoubtedly one of the hippest neighborhoods in Philadelphia. A former manufacturing district, it started to flourish in the 1990s and is now one of the most fun places to spend time in the city.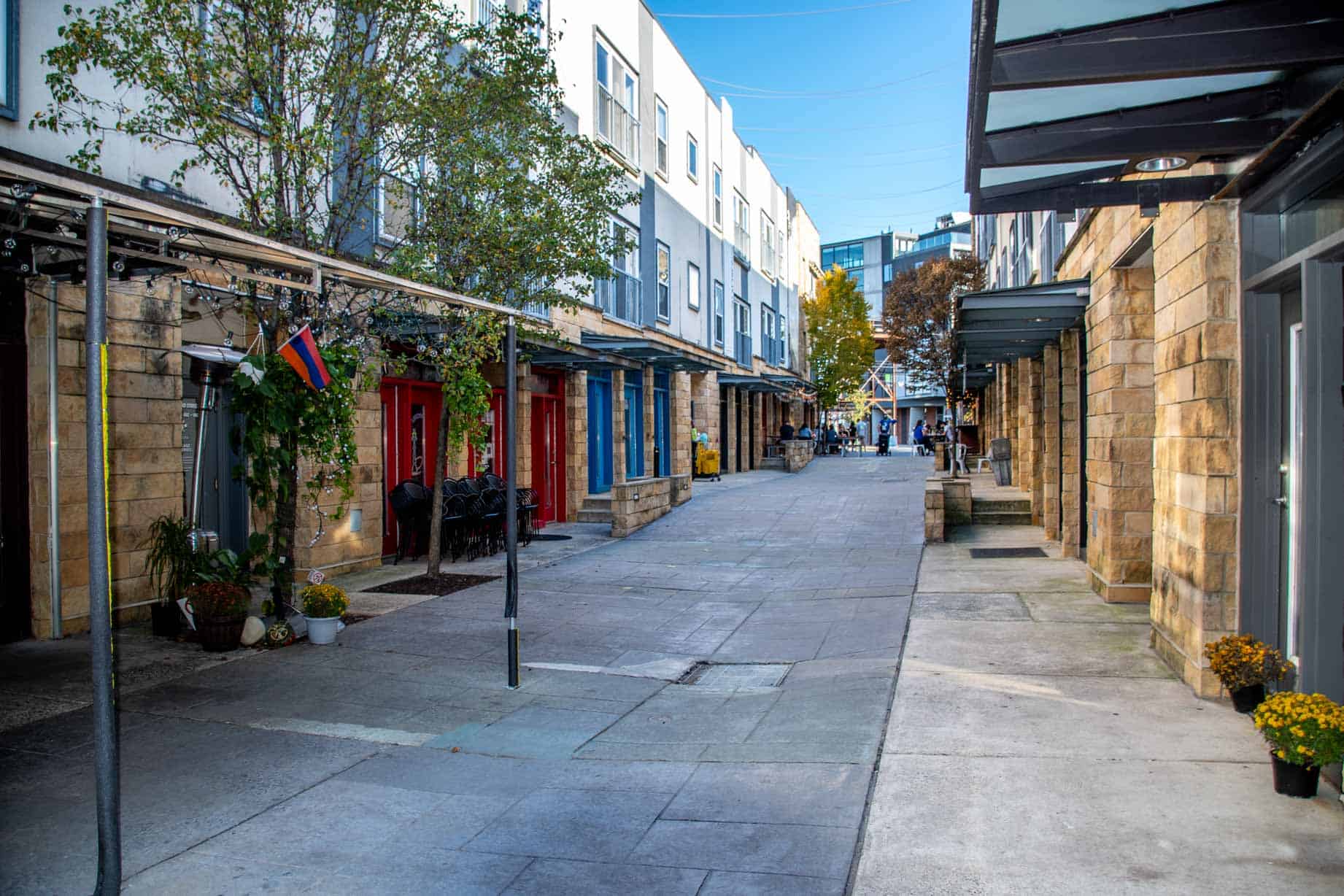 What is Northern Liberties like?
No Libs is the perfect melange of old and new, boasting historical monuments, independent record shops, the country's oldest German culture organization, and so much more. Most of the neighborhood's action takes place in Liberties Walk and the Schmidt's Commons (aka the Piazza), No Lib's two entertainment plazas.
The neighborhood has a reputation as being one of the best areas for restaurants and cool bars. With dozens of eateries within easy walking distance and some of the city's top breweries, there is no shortage of places for going out.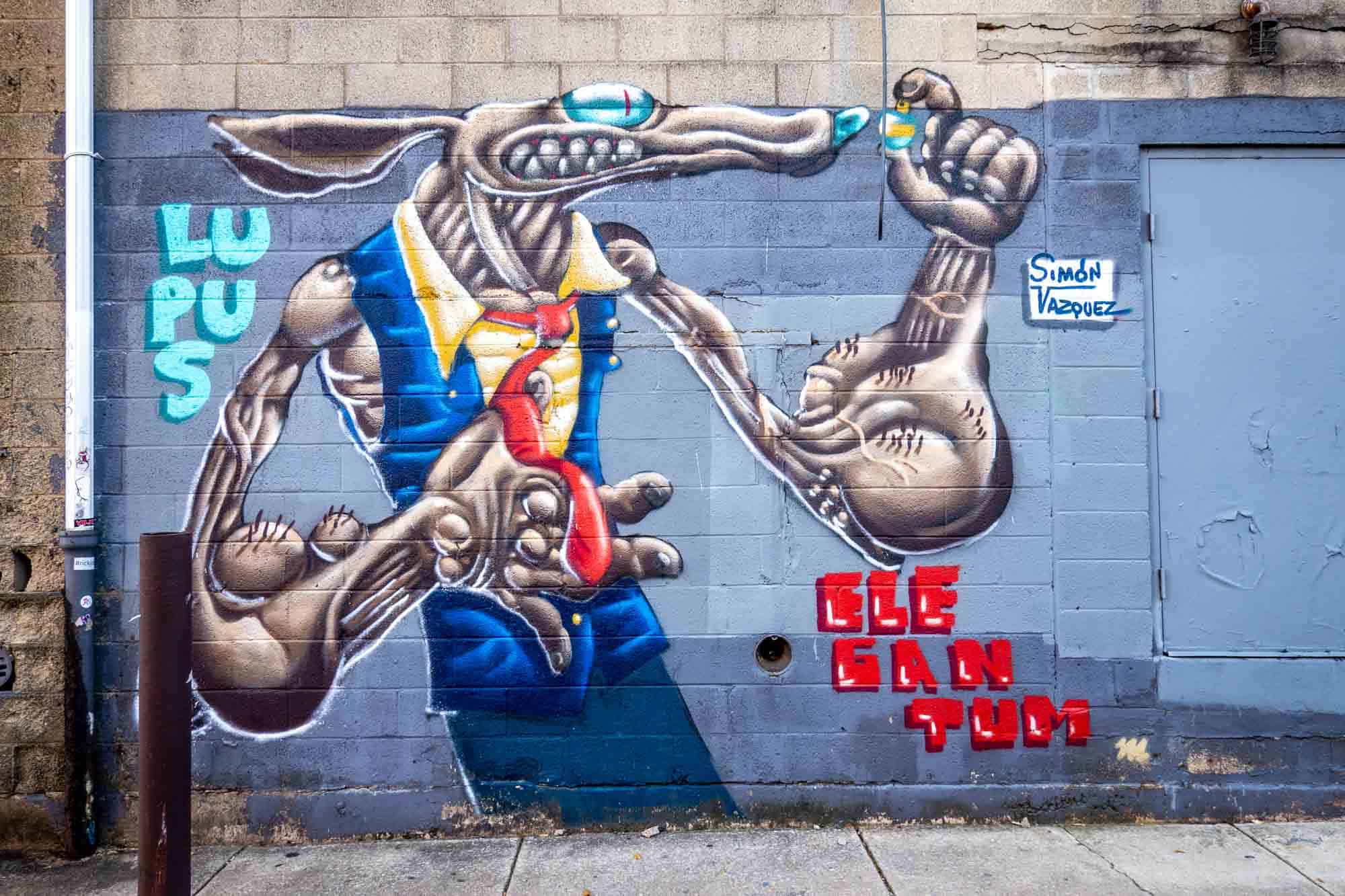 While this neighborhood is packed full of shopping destinations, gastropubs, and live music venues, there is no shortage of green space. Bordered by the Delaware River, visitors can appreciate a waterfront view of the city or enjoy a picnic at Liberty Lands Park.
Fast facts
Population: 18,071
Median age: 33
Median rent: $1850
Median home value: $457,000
Where is it?
Sandwiched between Fishtown and Old City, Northern Liberties is bounded by Girard Avenue and Callowhill Street on the north and south and by the Delaware River and 6th Street on the east and west.
History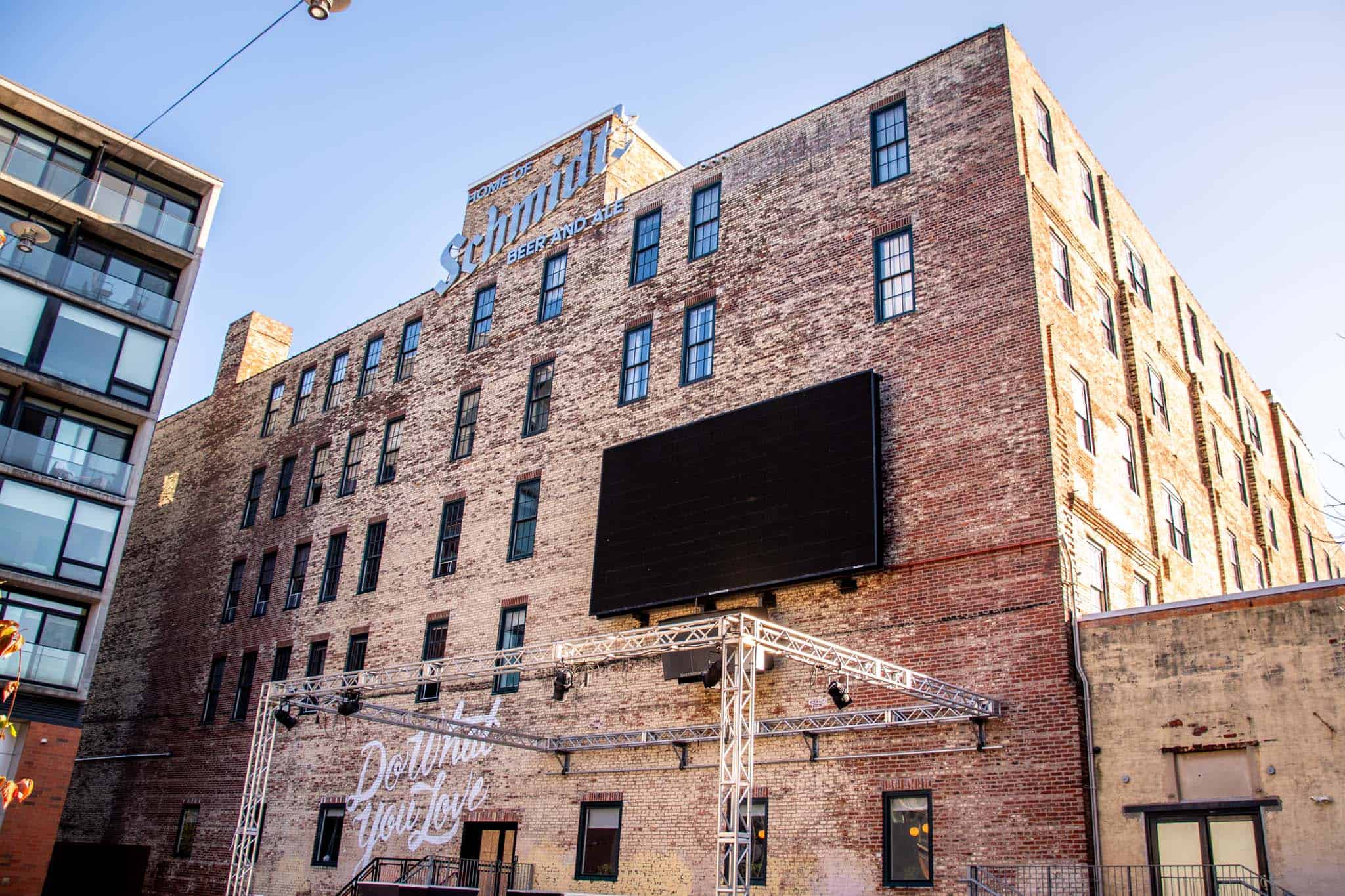 Once the sixth most populous city in the United States, Northern Liberties is as old as the city of Philadelphia itself, founded by William Penn in 1682. Under the Act of Consolidation in 1854, what was once a separate district became a part of the city.
Northern Liberties would come to be a thriving industrial hub, home to mills, breweries, leather tanneries, and more. Artisan immigrants from Germany flocked to Northern Liberties which would later give birth to the Christian Schmidt Brewing Company, the largest brewery in the history of Philly. Today, the Piazza at Schmidt's, a local commerce center, stands in its place.
Don't Miss
From historic sites to cafes and craft breweries, there are lots of places worth visiting around the neighborhood.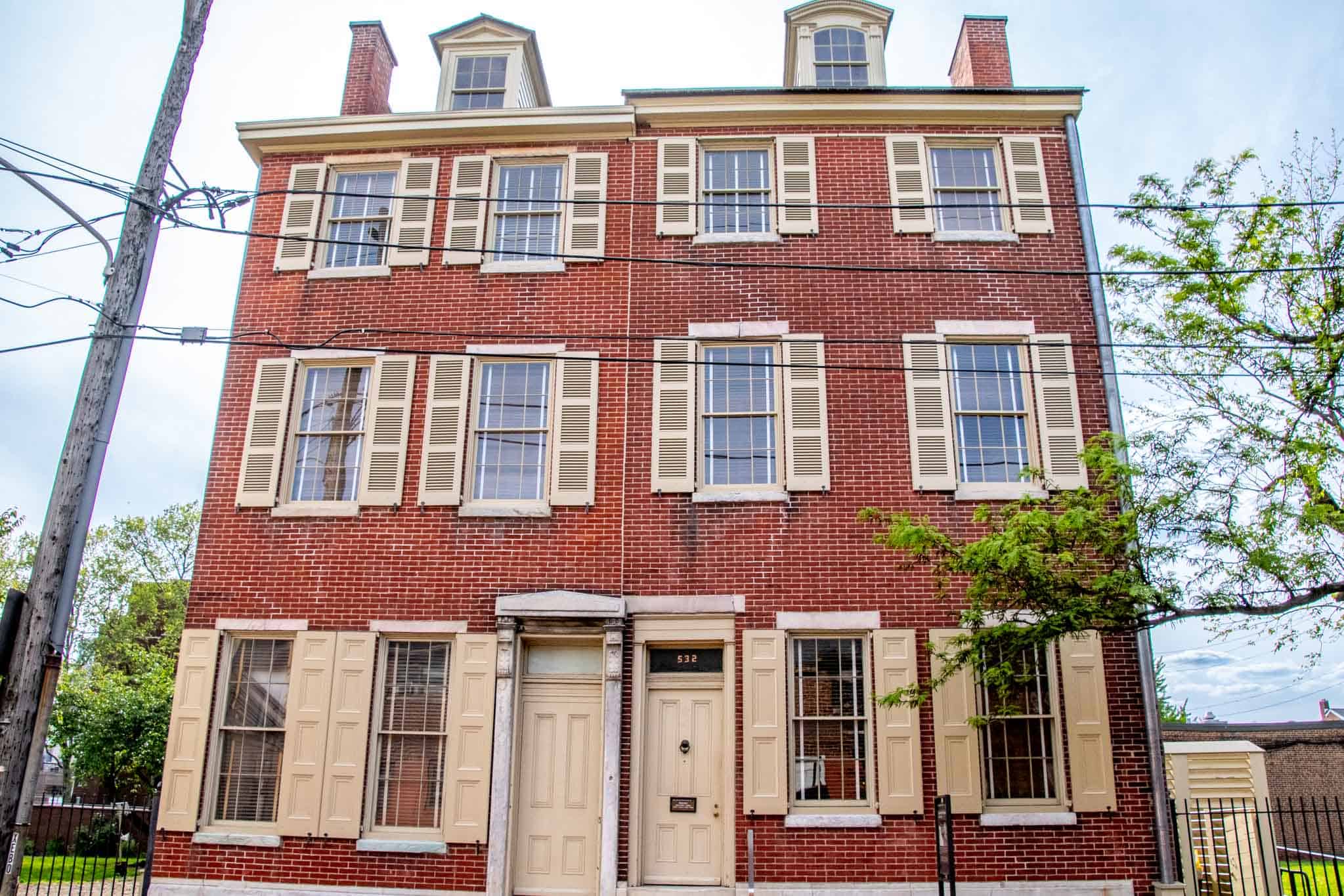 Sites
Edgar Allan Poe House – If you are a Poe fan, the Poe House is a must-see. Guests can roam freely through the house or follow a tour led by knowledgeable staff.
The German Society of Pennsylvania – Year-round, the society hosts events, offers German language classes, and provides a rental space for those looking to celebrate the German-Americans of Philadelphia.
Orkney Park – Orkney is truly a community passion project. Neighborhood nature lovers have set out to save this land from development and worked together to create a communal garden for residents. Gardening volunteers are always accepted!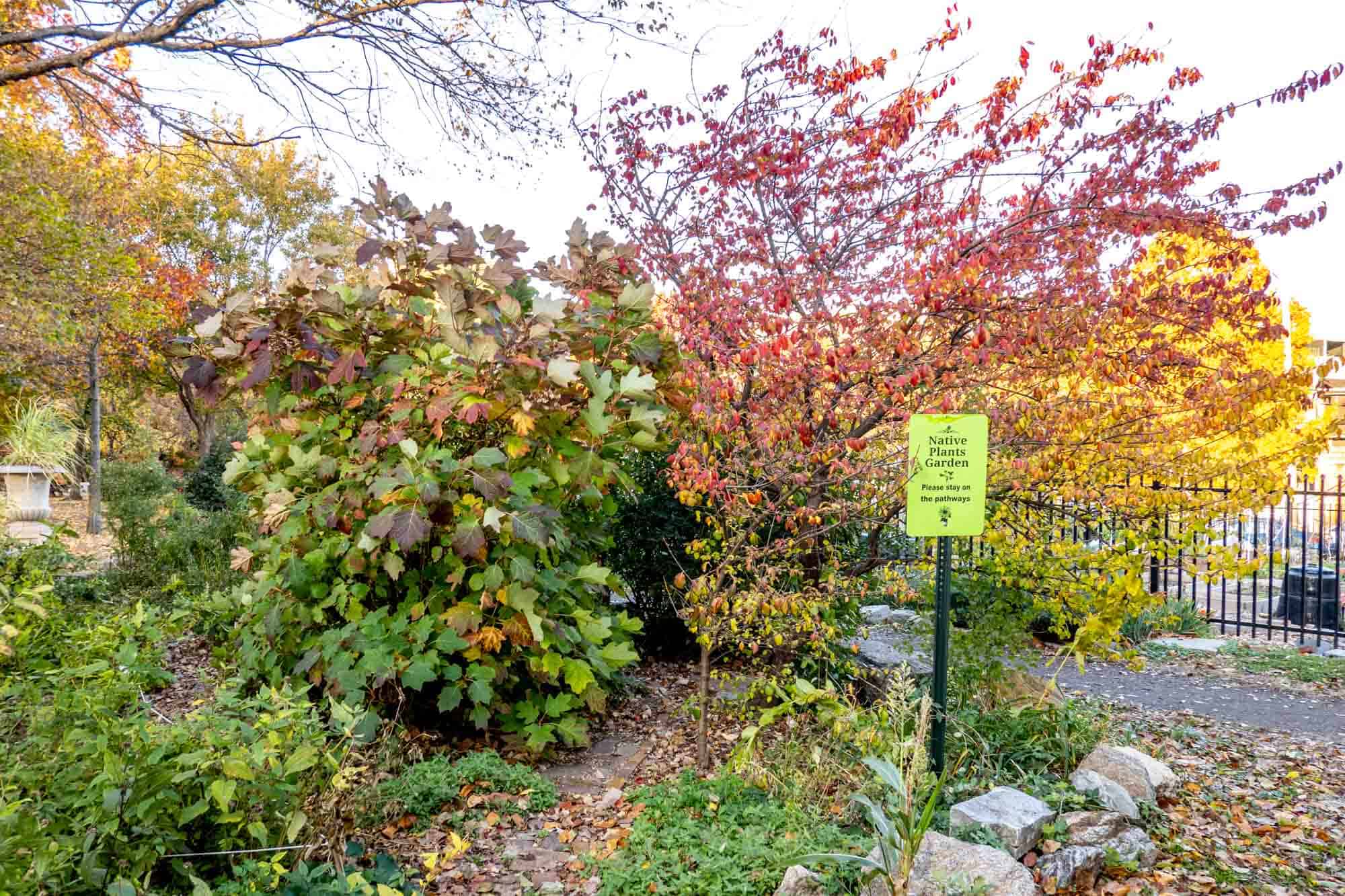 Liberty Lands Park – Perfect place to lay-out in the summer, build a snowman in the winter, and take the dog out for some playtime any time of year. The neighborhood association regularly hosts community events in the park.
Franklin Music Hall – Once the Electric Factory, this live music venue has supplied music and entertainment to the people of Philadelphia for decades.
Good eats
If you're looking for a quick bite, a fine-dining experience, or a Citywide special (beer and shot combo made infamous by Philly dive bars), Northern Liberties has it all. Here are a few favorites:
Silk City – Perfect for an indulgent, cocktail-filled brunch, high-end diner food, or a night out on the town. Silk City is a retro diner turned nightclub on the weekends. Try the Thai-chili wings!
Standard Tap – With over 20 beers on tap, this gastropub lives up to its name, but exceeds expectations with top-notch plates like the grilled shrimp skewers.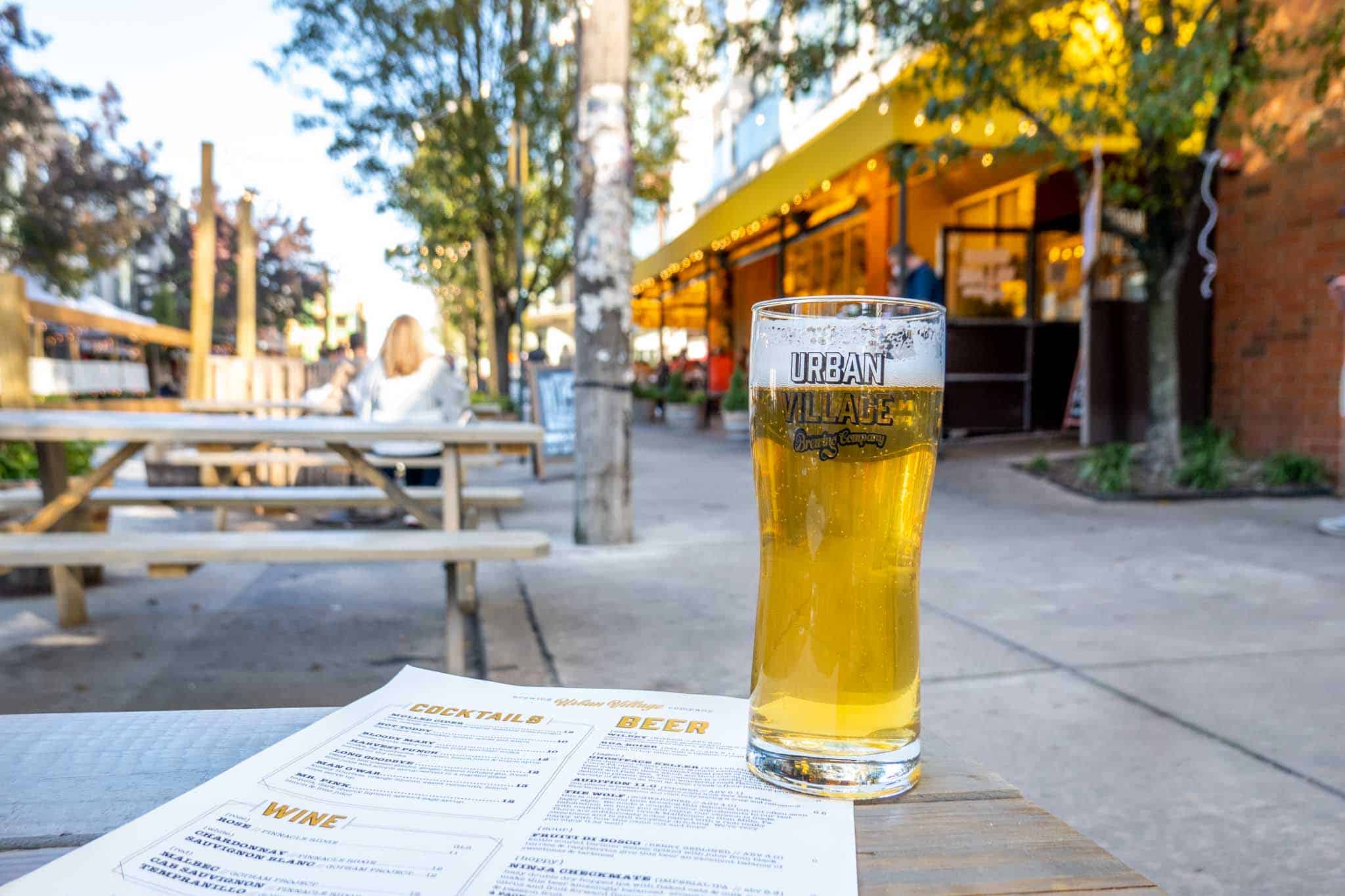 Urban Village Brewing Co. – Great microbrewery with incredible pizza and fantastic patio.
Jerry's Bar – Jerry's is a cozy, corner, neighborhood bar ideal for a romantic dinner or a hangover cure brunch spot on the weekends. The spicy fried chicken sandwich is to die for.
Cafe la Maude – This is THE brunch spot. You will dream about the Parisian Pizza.
Apricot Stone – Syrian-born Chef Fimy creates an authentic Mediterranean experience with every dish.
Hikari – BYOB and mouth-wateringly fresh sushi. Need we say more?
Honey's Sit n' Eat – For down-home southern comfort food, Honey's is a must.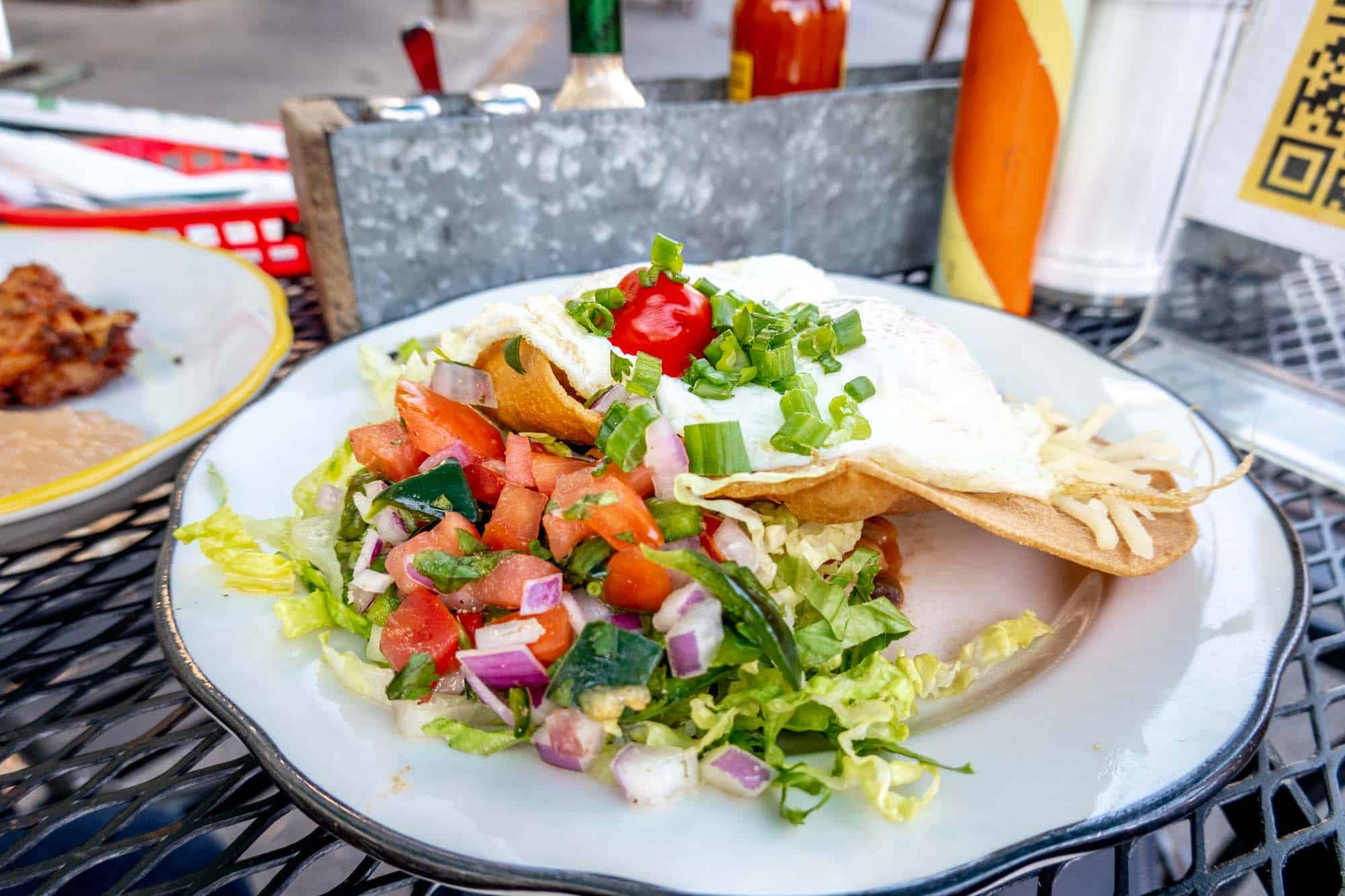 One Shot Cafe – Cute, cozy coffee shop that will keep you caffeinated for your busy day ahead
Ortlieb's – This dive bar is the perfect spot to catch local live music acts or sing karaoke.
See more great restaurants in Northern Liberties.
Shops and Businesses
Creep Records – Creep has a huge selection of vinyl records and often hosts record launches for local artists
City Planter – This is a true urban garden center for Philly plant parents
STUMP – The employees at this plant, decor shop are super knowledgeable and happy to help you design the indoor plant sanctuary of your dreams
Once Worn Consignment – Once Worn is a treasure trove for avid thrifters and novices alike.
Where to Stay
Lokal Hotel Fishtown – Lokal is a design driven hotel that is highly curated to the local Philadelphian experience, meant to make visitors feel like they're in their own apartment rather than a stuffy hotel room.
How to Get There
Northern Liberties is serviced the "El," or the elevated Market Frankford line as well as the historic #15 Trolley line along Girard Avenue. Street Parking can be hard to find Northern Liberties, although there is a large parking garage located next to the Piazza at Schmidt's.
Explore More of the Neighborhood