Some posts on this site contain affiliate links, meaning if you book or buy something through one of these links, we may earn a small commission (at no extra cost to you).
You've been circling the block of your destination for 45 minutes. You see a spot but cannot decode the cryptic time limitations provided. You are parking in Philadelphia and we are here to help.
Philly's layout and public transportation system make it easy to explore the breadth of the city. However, parking a car in Philly can be a little more challenging. With over 1.5 million bodies in Philadelphia, there is no guarantee that your perfect parking spot will await your return.
Luckily, when parking in Philadelphia, there are plenty of options:
Street Parking
Contrary to popular belief, there are thousands of street parking spaces available to the public of Philadelphia. A common complaint regarding street parking is frequent ticketing or towing by the Philadelphia Parking Authority (PPA). Thus, this is your reminder to thoroughly READ. THE. SIGNS. Many spaces are either metered or only available between posted hours. Often, there are also highly specific regulations such as a street cleaning day or snow emergency route that you must pay attention to if you find yourself on these streets.
If you don't wish to pay for parking (who does??), then you may not be completely out of luck. There are a few of what locals like to call 'forever spots,' or spots that are free of charge and not subject to ticketing. You may be hard-pressed to find one of these spots on a busy afternoon, post-rush hour, but don't give up! The app, Spot Angels, identifies the majority of these Philadelphia parking spots using GPS technology and user submissions. It is also important to note that FREE parking exists throughout the city on all major, national holidays.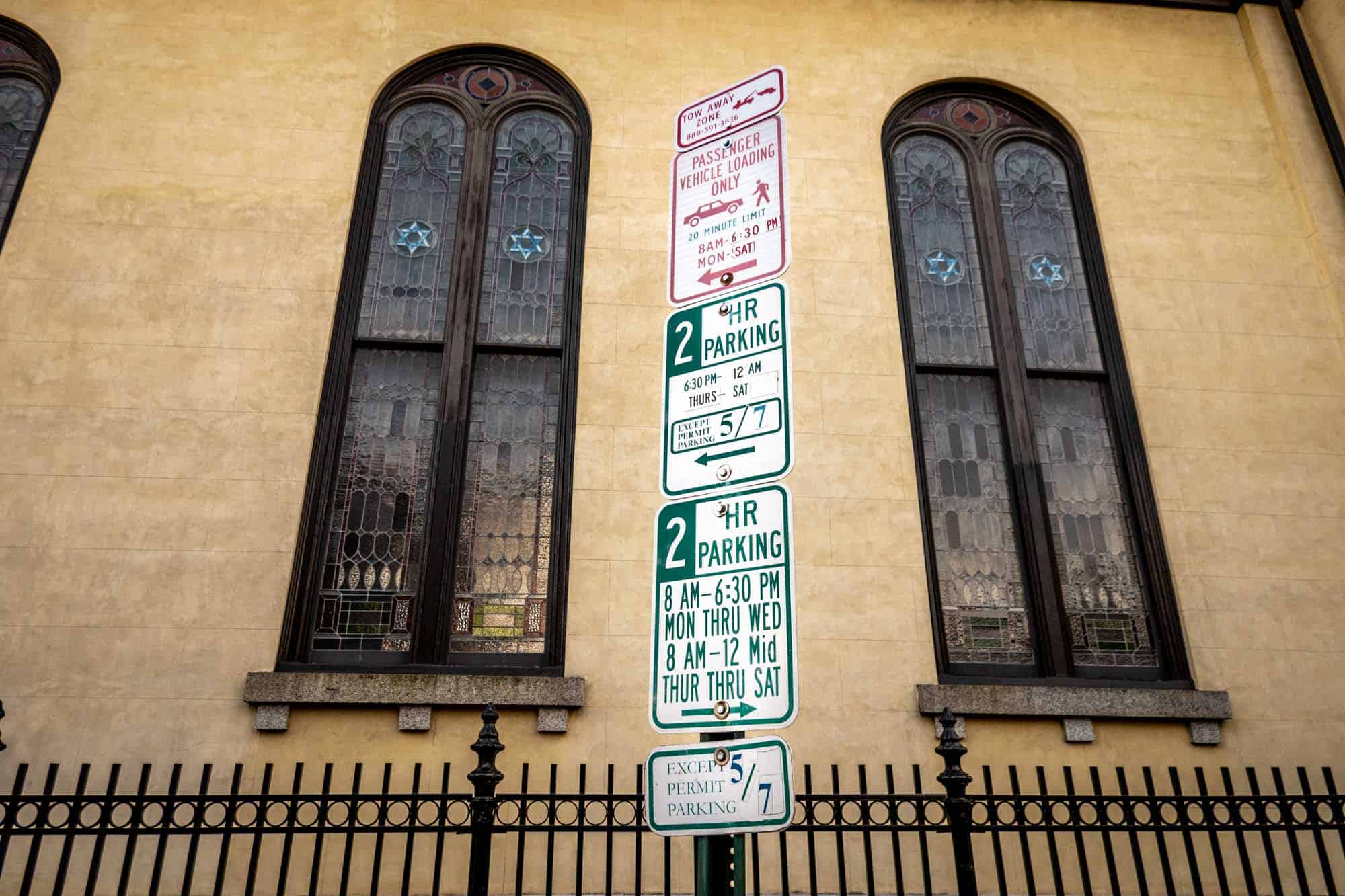 While finding a place to stash your car is not the sexiest of topics, it has caused somewhat of an uproar amongst Philadelphia natives. Specifically, those who reside along North and South Broad Street. If you are new to the city or at least this part of the city, you may be surprised to see cars parked in the median of this busy through street. Although it is not necessarily legal, the PPD and PPA have taken a hands-off approach in dealing with offenders, only ticketing those who park on the striped lines and beyond. Another offbeat Philly tradition preserved!
Parking Garages
Parking garages are the logical next option when it comes to parking in Philadelphia. There are several inexpensive, convenient garages to consider depending on where you are in the city:
Parkade on 8th
Located conveniently at 8th & Filbert, this garage ranges in price from $5-24 depending on time accrued, and contains electric vehicle charging stations. Early bird and evening rates are applicable as well.
Autopark at Old City
Situated just outside the Ritz East movie theater, you can pay an $11 flat rate to park your car in this garage whilst seeing a movie to pay between $5-24 depending on time accrued while you explore all of the historical wonders that Old City has to offer.
1616 Walnut St. Valet Garage
If you are in by 10 am and out by pm, you can pay just $15 to leave your car in this Rittenhouse Square adjacent lot. Perfect if you're planning for a day in Center City.
For parking garages in surrounding areas of the city, check out the PPA's guide to convenient, safe, and inexpensive Philadelphia parking garages.
Helpful Apps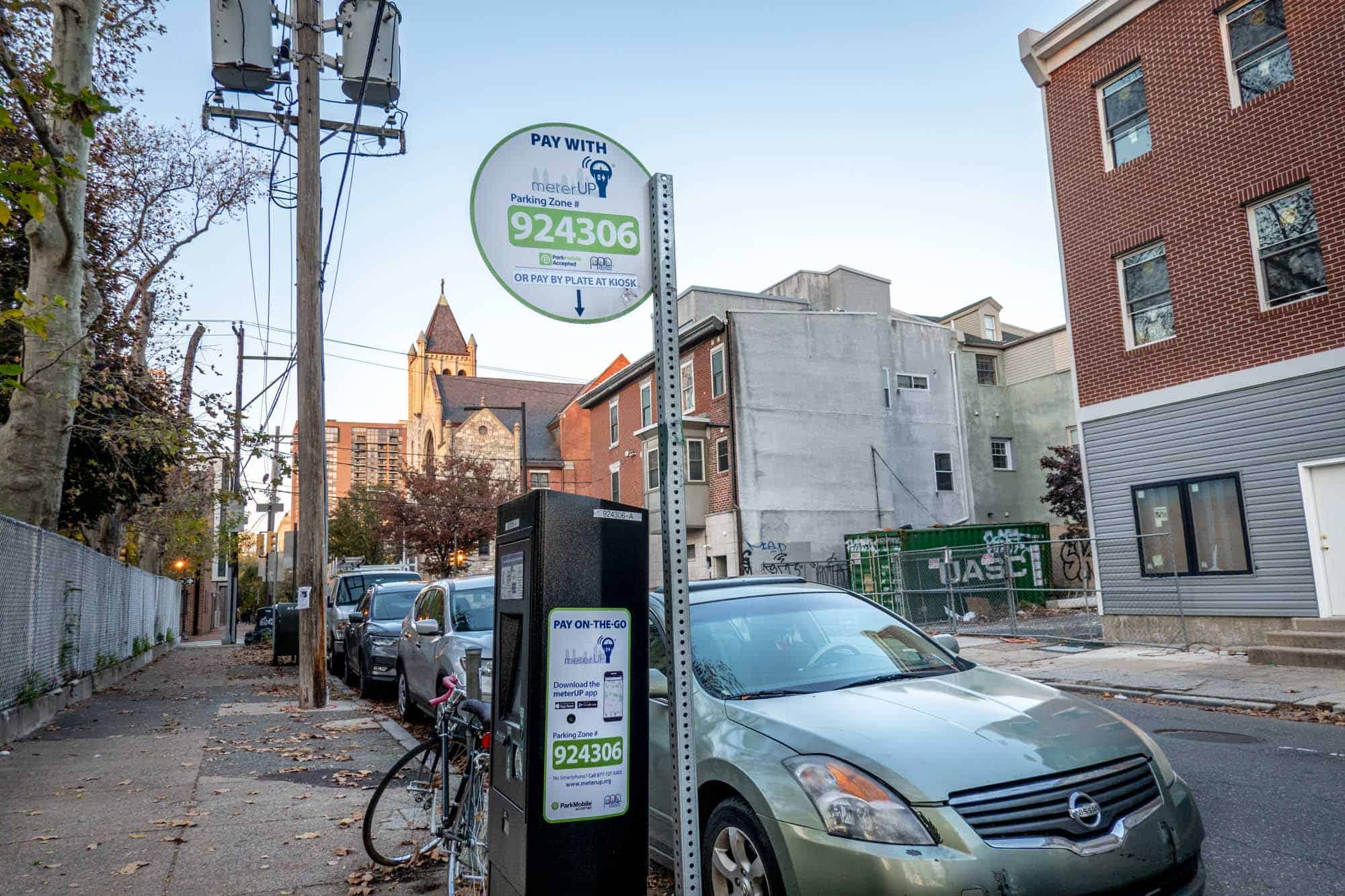 No one said that Philadelphia parking was a breeze, but with the help of creative, crowdsourced apps, it has become a whole lot easier.
Meterup
Meterup is your go-to for metered parking on the street. If you are ever parked in a metered spot in Philadelphia, simply seek out the Meterup sign or sticker and find your zone number. Once you've entered your zone number into the app, it's as simple as linking your credit or debit card to the payment portal and choosing a duration of time. Via the app, you can adjust the time on your meter or even save registered vehicles to your account so you don't need to re-enter your info the next time you park.
As a bonus, the app is also used extensively throughout the region, including the suburbs on the Main Line, Doylestown, New Hope, and many others.
Spot Hero
Want to make sure you're getting the best price for your spot? Spot Hero makes it easy to compare pricing and securely book a spot online or on your phone. If you're looking to avoid last-minute mayhem, book ahead on Spot Hero.
Spot Angels
The Spot Angels app provides you with a map of the city with information on all kids of spots: from those that are free of charge to others that offer monthly rates. Spot Angels' core mission is to help locals and visitors avoid hefty parking fines and do so ad-free.
Tips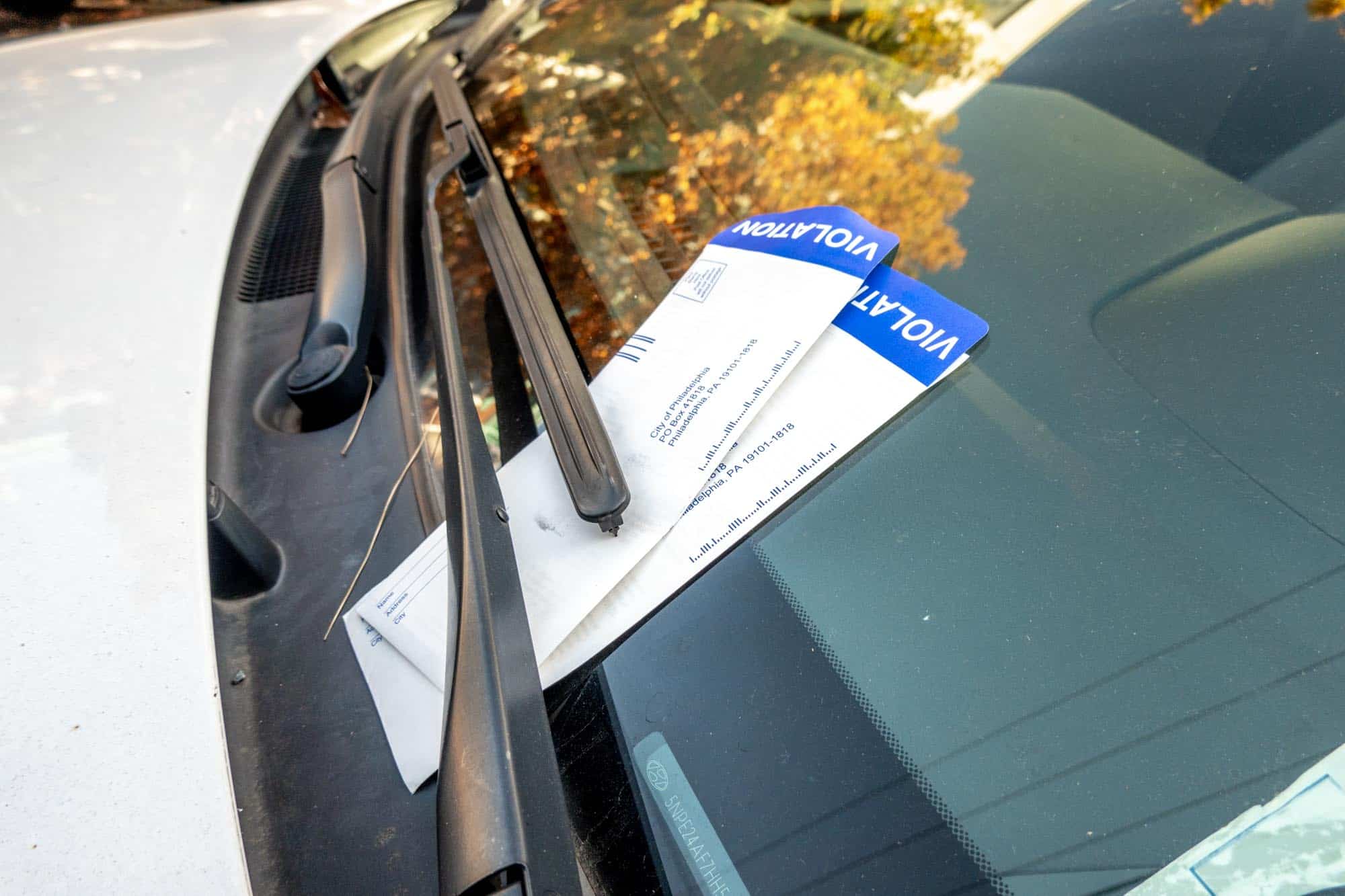 Hopefully, at this point, you've found the perfect spot within walking distance of your destination (crossing our fingers and toes for you!). If you're still on the hunt for parking in Philly, keep these helpful tips in mind:
Discounts
Many parking garages in Philadelphia offer special discounts. Some of these may require that you enter and leave the garage before a certain hour or that you validate your parking pass at a neighboring business. If you opt to take the Philly Phlash Downtown Loop bus to tour the city, you can leave your car in any participating garage and receive a flat, discounted parking rate. Make sure to check your parking garage's website ahead of time to see if you qualify for any of these discounts.
Evening Parking
While two or three-hour limits can be a bit of a nuisance during the day, most of these spaces have a non-ticketing period overnight. Say a sign dictates a 2-hour parking limit that begins at 7 am and ends at 6 pm. As long as you park your car after 6 pm and leave your spot before 9 am (2 hours after 7 am), you can drive away ticket-free.