Some posts on this site contain affiliate links, meaning if you book or buy something through one of these links, we may earn a small commission (at no extra cost to you).
It's been nearly 400 years since Europeans first settled in Lewes. As a result, the first town in the First State is packed with interesting places to see. Beyond the historical sites, this cute seaside town has great breweries and wineries, museums, boutiques, and natural attractions. There are so many fun things to do in Lewes, Delaware, that you'll want to keep coming back year after year.
We visit Lewes as often as we can and always enjoy uncovering new gems. Here's a look at some of our favorites.
Visit Zwaanendael Museum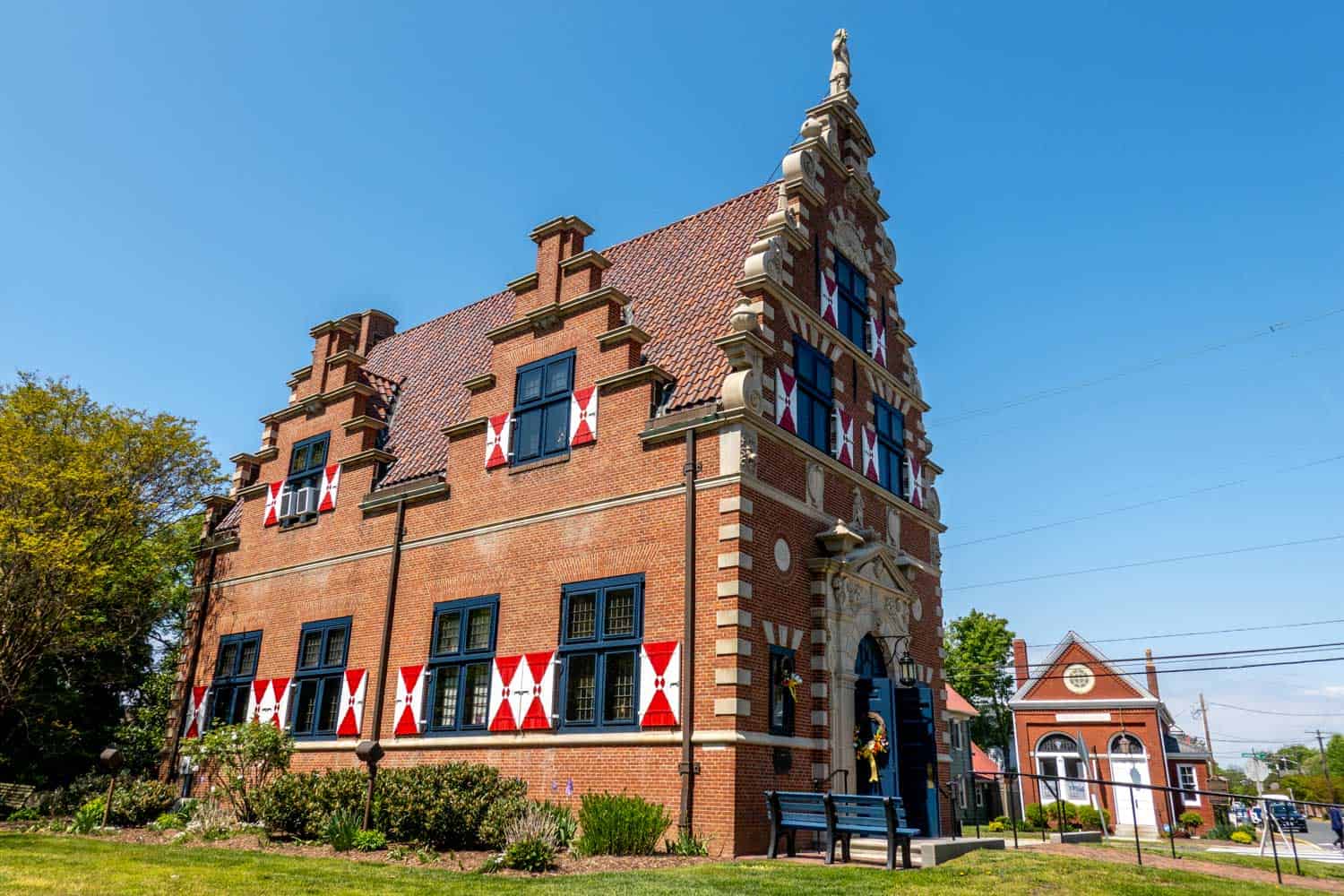 The town's most remarkable building, the Zwaanendael Museum looks like it came straight from the Dutch countryside. And it's meant to. This unique museum—which was modeled after the town hall in Hoorn, Netherlands—was founded to commemorate the 300th anniversary of Delaware's first Dutch colony, Swanendael, in what is now Lewes.
The museum is filled with information about the area's history, beginning with its settlement by the Dutch West India Company in 1631 and continuing to modern day. Exhibits focus on maritime history, the shipwreck of the HMS DeBaak just off the coast, fishing, and other topics. One of its most notable (and bizarre) artifacts is the Fiji Merman, a monster-like creature that is a monkey's head sewn onto a fish's body. It belonged to a local family and somehow made its way to the museum.
Step inside the Ryves Holt House
If you're a history buff, Ryves Holt House is one of the most interesting places to see in Lewes. The house, which was built around 1655, is the oldest building in Delaware still on its original foundation. In its 360+ years, the house has survived pirates, war, and all the changes to the town around it.
The Ryves Holt House features an exhibit about Revolutionary War fighter Jacob Jones, one of its earliest residents. As you walk through the building, there are several cutaways that let you see parts of its infrastructure that have been reinforced and changed over the years to keep it standing.
Eat at Dogfish Head Brewery
The most well-known brewery in the area is Dogfish Head. Founded in Delaware nearly 30 years ago, their brewpub and restaurant in Rehoboth Beach serves a variety of beers, including some that are exclusive to the location. Try the wood-fired pizzas, the pretzels (served with 90 Minute IPA cheese), and settle in for live music, which you'll find many nights during the warmer months.
Relax at Lewes Beach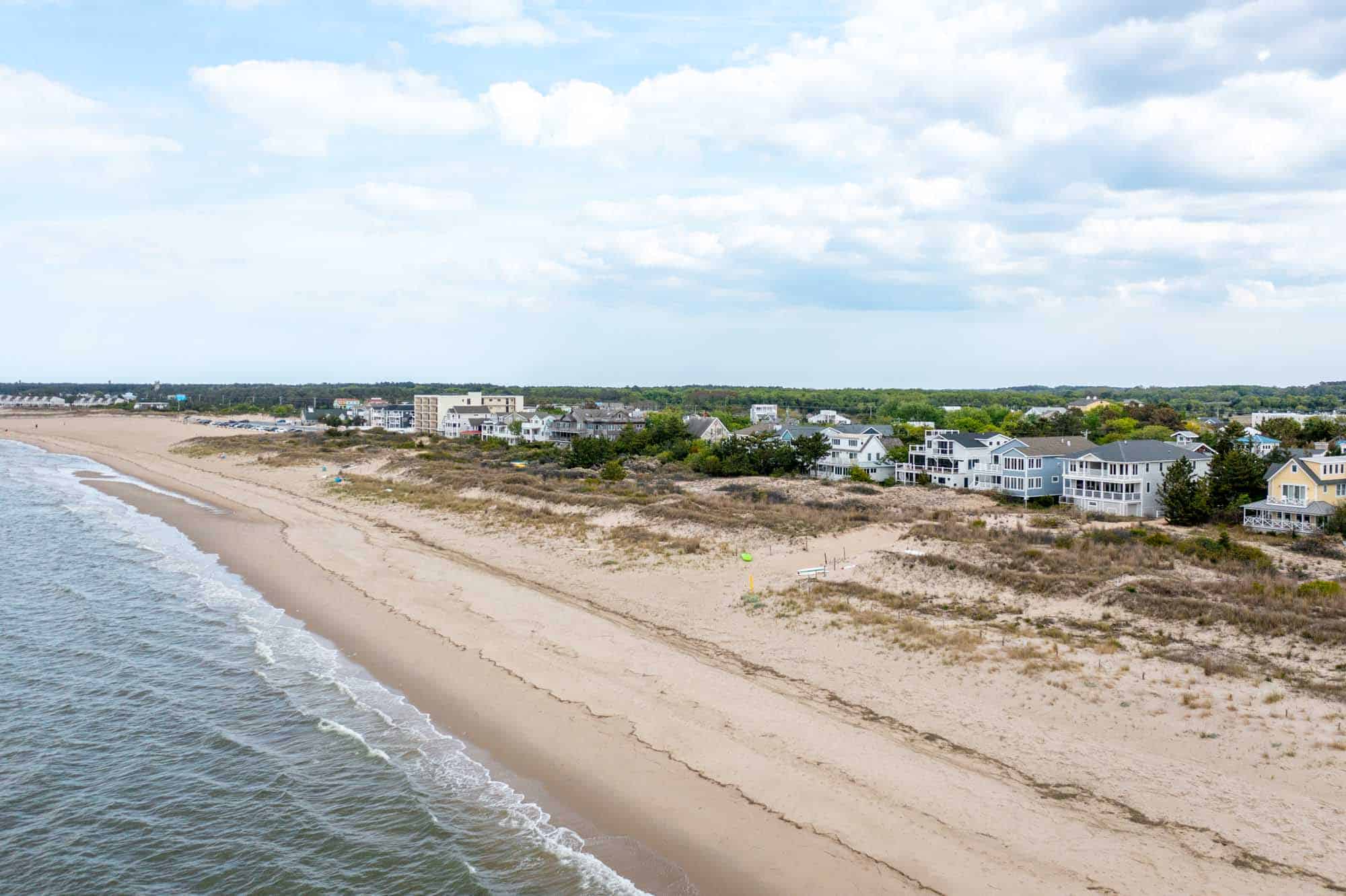 One of the cleanest and best beaches in Delaware, Lewes Beach is great destination year-round. With calmer water than other nearby places along the coast, it's ideal for relaxing in the waves and letting your creativity shine through with some sand castle building. During the summer season, you can also rent volleyballs for a game, if you're feeling a little competitive.
As a bonus, visitors may find parking just a little bit easier here than at other destinations, as Lewes doesn't attract quite as many partiers as Rehoboth or Dewey. That is relative, though, because much of southern Delaware is very busy in the summer, so your mileage may vary.
Get active at Shell We Bounce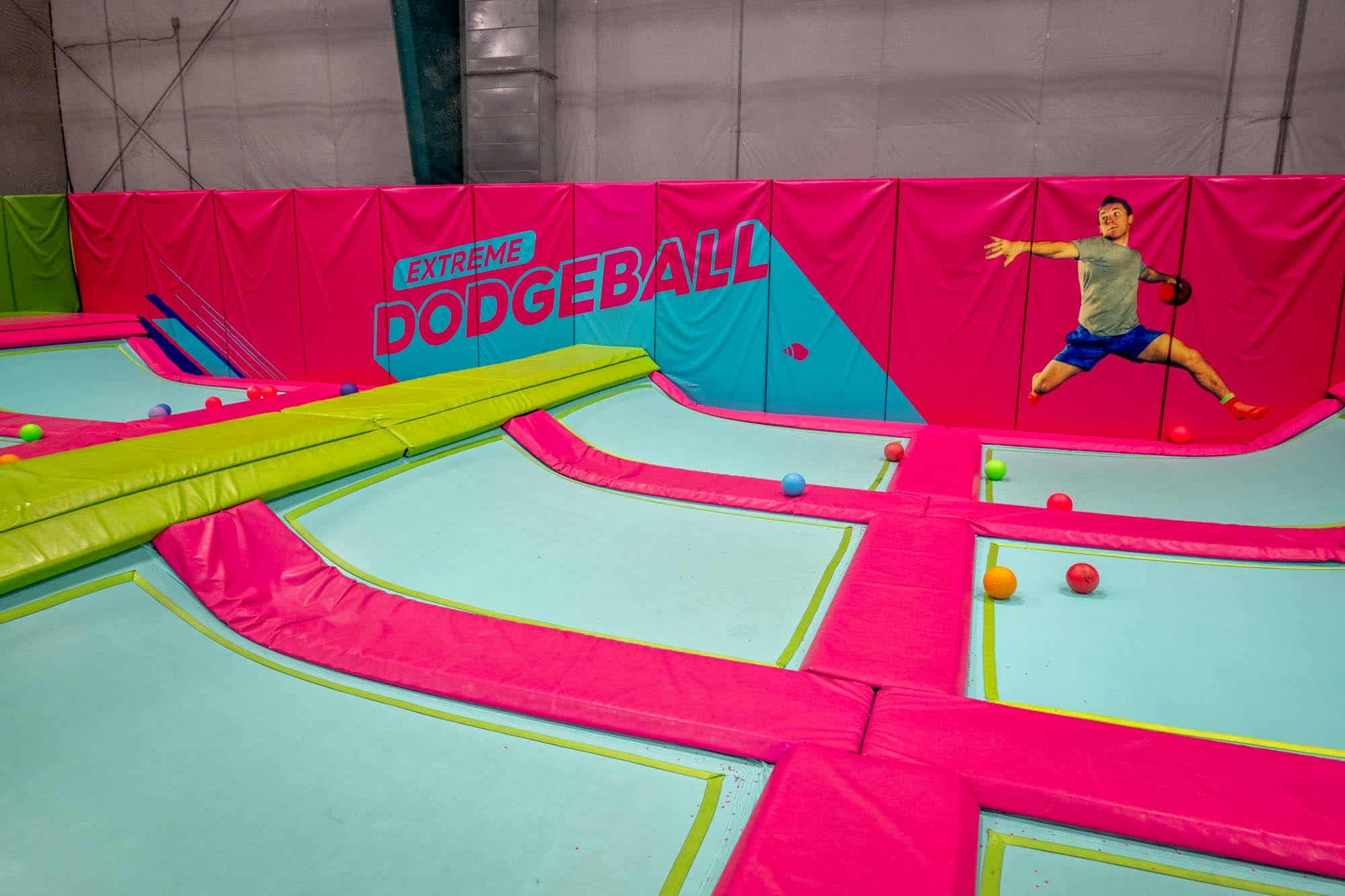 For something fun and active indoors, check out all the activities at Shell We Bounce. This trampoline park has an airbag jump, dodgeball, a foam pit, and lots of trampolines to play around on. There is also an arcade and a Kid Zone with an enclosed playground and jungle gym. Wednesdays are Family Fun days when you can get a discounted 2-hour bounce plus discounts in the café.
Tour Lightship Overfalls
Right on the Lewes and Rehoboth Canal is one of the unique attractions in Lewes, the Lightship Overfalls. In water where it was impossible to build a permanent lighthouse, Overfalls helped to ensure the safety of other vessels at sea. The 85-year-old ship spent its time on the East Coast from 1938 through 1972 and is now a museum.
Tours of the Overfalls are available during the summer season through mid-October. Visitors can see what life was like for the crewmen aboard the ship and the inner workings of the historical vessel. There are information panels outside if you don't have time for a full tour.
Sample wines at Nassau Valley Vineyard
Delaware's first winery, Nassau Valley Vineyard is conveniently located just off the Coastal Highway. Since 1993, they have made award-winning wines that visitors can sample on-site.
A tasting includes samples of four wines, or you can enjoy a bottle at one of the picnic tables on the grounds. Our favorites were Meadow's Edge White, a semi-dry combination of Seyval Blanc and Vidal Blanc, and Laurel's Red, a semi-dry wine made from Chambourcin.
Sundays are a popular time to visit the vineyard when you'll find the local farmer's market there from mid-May to mid-October. In addition to the vendors, there is live music and even a sangria bar.
Shop at Biblion Books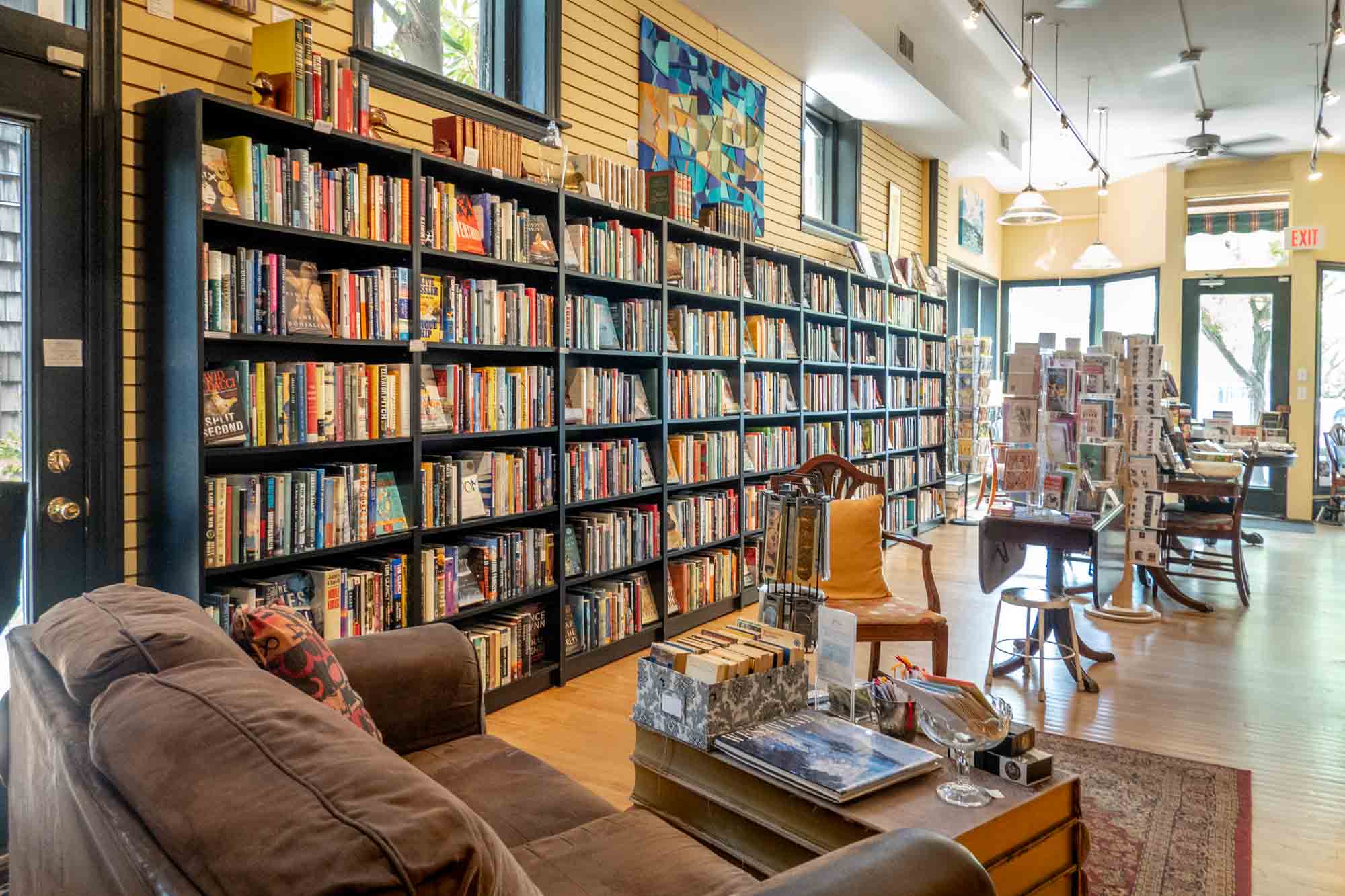 Head to Biblion Books to find a beach read or something special you didn't know you needed. Known for their customer service, Biblion has a thoughtfully curated collection of thousands of used books at reasonable prices. It's nearly impossible to leave here empty handed. Don't miss the playful candles, journals, and cards.
See the Cannonball House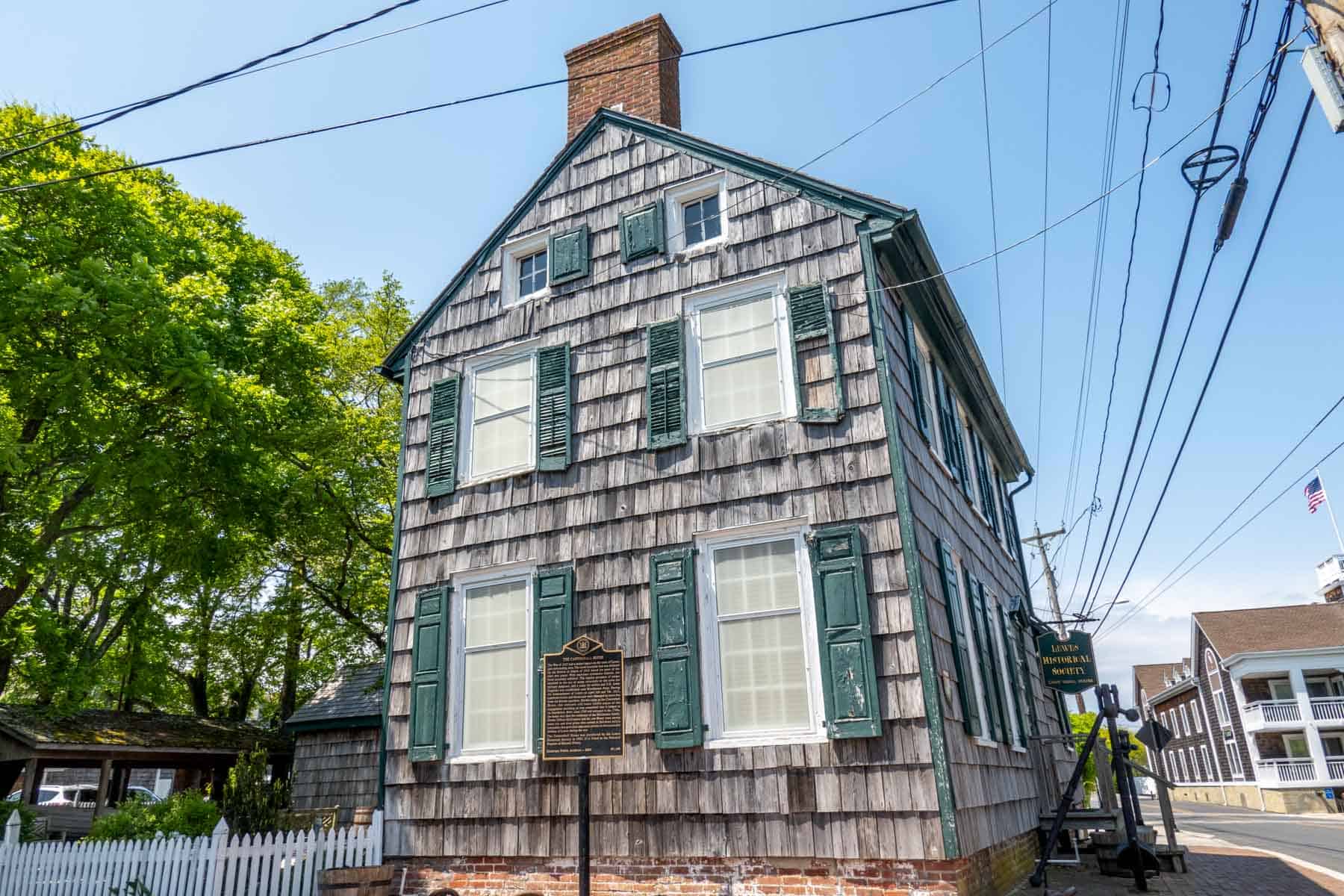 Usually, getting hit by a cannonball doesn't end well. But, for this wood shingled building on Front Street, it's a claim to fame. Built around 1765, the Cannonball House was witness to the Bombardment of Lewes by the British in April 1813. A cannonball struck its exterior and just stayed there, embedded in the foundation.
The original cannonball is now inside the building which houses the Maritime Museum. It is part of other exhibits showcasing the seafaring, fishing, and general maritime history of the town. You can see a replica cannonball still stuck in the wall and visit the artifacts inside. Admission is only $5.
Bowl a strike at Lefty's Alley
A visit to Lefty's Alley & Eats is endlessly fun, regardless of the weather. The venue is part-game complex, part-restaurant, and full entertainment.
Based on the name, it's no surprise that Lefty's offers 16 bowling lanes. The lanes come complete with lounge seating and your group's own server, so you can stay fueled while bowling strikes. Two more lanes are set for duckpin bowling, an option that's smaller than regulation play and accommodates up to five players in each lane.
Beyond bowling, there is axe throwing, karaoke, and an arcade with retro and modern games. Check out the Topgolf Swing Suite for something unique at the Delaware Shore. This golf simulator bay lets you choose to play on over 80 courses around the world or opt for other virtual games like hockey, baseball, football, or our favorite—Zombie Dodgeball.
Try a cocktail at Beach Time Distilling
In an unassuming spot on Nassau Road, Beach Time Distilling produces premium rum, gin, vodka, and whiskey. The handmade spirits are distilled on-site where you can sample them straight or try them in a cocktail. If you're short on time, Beach Time's canned cocktails are super popular and great for a beach day.
Visit the Historic Shipcarpenter Street Campus
Downtown Lewes is home to a unique collection of buildings that give visitors a look at centuries of the town's history all in one place. The Historic Shipcarpenter Street Campus is a complex that includes structures dating from 1690 to 1898, all of which have different purposes. A stop here is one of the fun free things to do in Lewes.
Most of the nine buildings on the campus were moved here from elsewhere in Lewes or the surrounding area. You'll see a blacksmith shop from 1790 and the fully stocked Thompson Country Store, which operated until 1963 when it was bought by the Lewes Historical Society. You can also peek into a late-19th-century doctor's office and see a one-room schoolhouse that dates from 1898.
Our favorite stop was the Sussex Tavern at Rabbit's Ferry House, which was moved here from Second Street. An interpreter inside shares the interesting history of the building and its past. On the first Friday of every month, the tavern hosts an historical happy hour where you can try drinks based on 18th-century recipes—the same thing pub visitors drank here 200 years ago.
Get outside at Prime Hook National Wildlife Refuge
If you're a lover of nature photography or birding, there's no better place to go than the Prime Hook National Wildlife Refuge. With marshes, ponds, and wooded swamps, the refuge is home to hundreds of native plant and animal species. It's a prime stopover for many migratory birds and a nesting site for protected and endangered species.
The 7.5 miles of trails and boardwalks mean there are lots of walking and hiking routes, or you can drive through on one of the four county roads that pass through the refuge. Bird walks on the first Saturday of each month allow visitors to learn even more about the species here and may provide a chance to see something unexpected.
Have a treat at Hopkins Farm Creamery
One of the best summer treats is at Hopkins Farm Creamery. Set on a 100-year-old farm, the creamery serves 25 incredible ice cream flavors. Grab a quart for home or take your cone to the covered seating where you can eat alongside the cows.
Explore Cape Henlopen State Park
Whether you're looking for lighthouses, trails, beaches, or historical attractions, Cape Henlopen State Park fits the bill. See the World War II lookout towers at Gordons Pond Beach, walk the trails, or check out Fort Miles Historical Area, the location where 2500 soldiers were tasked with defending the coastline during World War II. You can tour the underground museum in Battery 519 and see lots of heavy artillery and original buildings around the grounds.
On the north side of the park, the Seaside Nature Center offers a chance to learn about the animals and habitats in the park. In its two-level touch tank, visitors can see stingrays, horseshoe crabs, and other wildlife up close.
Day trip to Cape May
In a quick 85 minutes, you can take the Cape May-Lewes Ferry across the bay to Cape May, New Jersey. This gorgeous seaside gem has so much to offer.
Climb the Cape May lighthouse, go wine tasting, visit the zoo, or people watch on the Washington Street Mall. One of the most popular Cape May activities is scouting out some of the city's beautiful Victorian architecture in the historic district. Visit Perry Street, Jackson Street, and Ocean Street for some great examples. For an in-depth look at life in South Jersey during the Victorian area, take a tour of the Emlen Physick House.