Some posts on this site contain affiliate links, meaning if you book or buy something through one of these links, we may earn a small commission (at no extra cost to you).
You can't walk through Center City without seeing a Temple sweatshirt, T-shirt, or hat along the way. Temple University has six campuses across Pennsylvania, and two foreign sites in Japan and Rome. However, the most notable campus, serving over 35,000 students every year, sits at 1801 Broad Street in North Philadelphia.
Temple University isn't your typical college campus. Some may not even consider it a campus at all given how seamlessly the buildings and green space is embedded in the city. Nonetheless, Temple makes a name for itself with its rows of gourmet food trucks, student art showcased throughout the campus, and jaw-dropping architecture.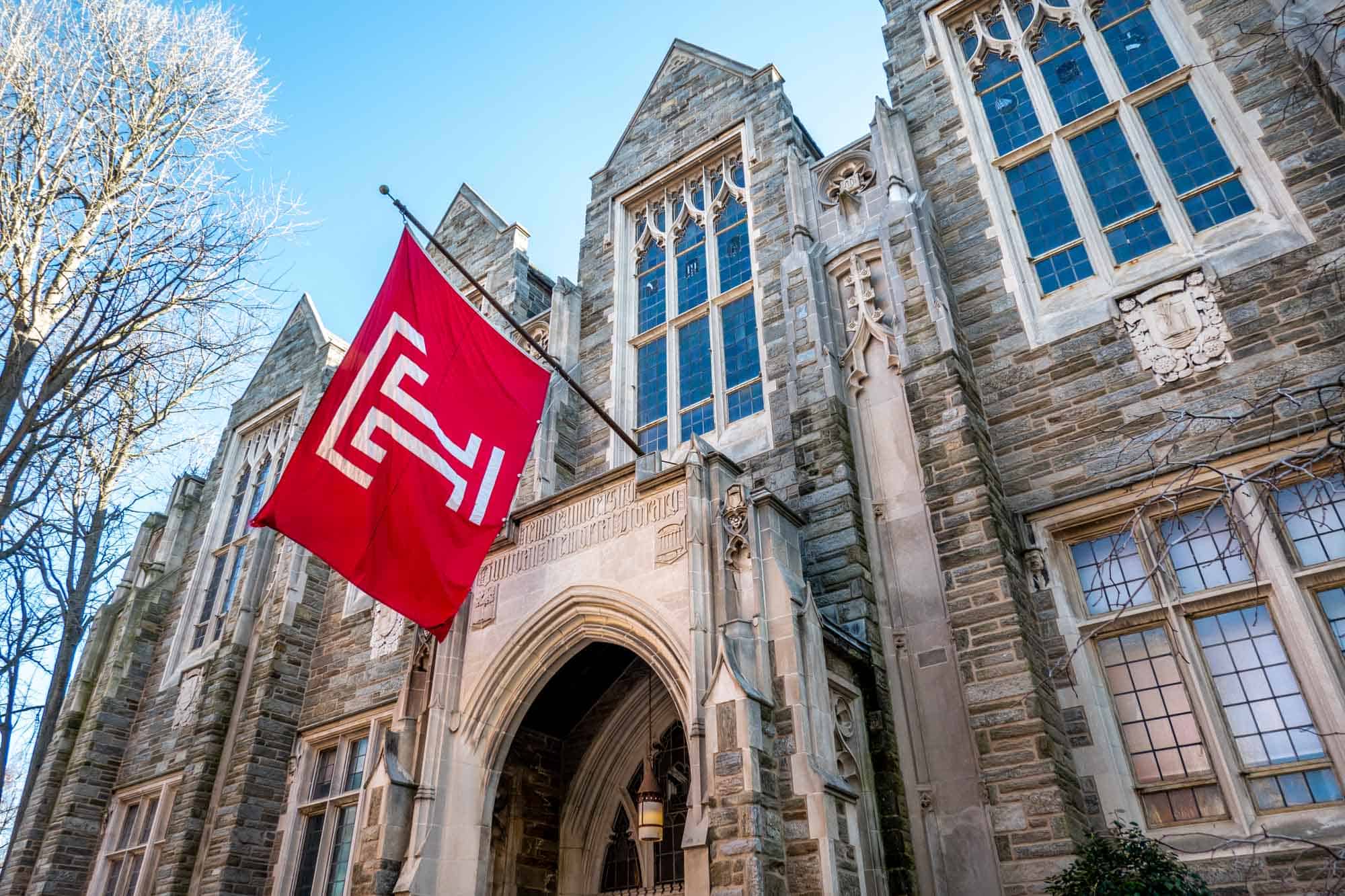 Whether you're in town for a visit or starting your journey as a Temple Owl, there is plenty to see without even leaving campus. The diverse student body of DIY musicians, elite gymnasts, Formula One car developers, and news reporters in training creates an experience that you cannot find anywhere else in Philadelphia.
History of Temple University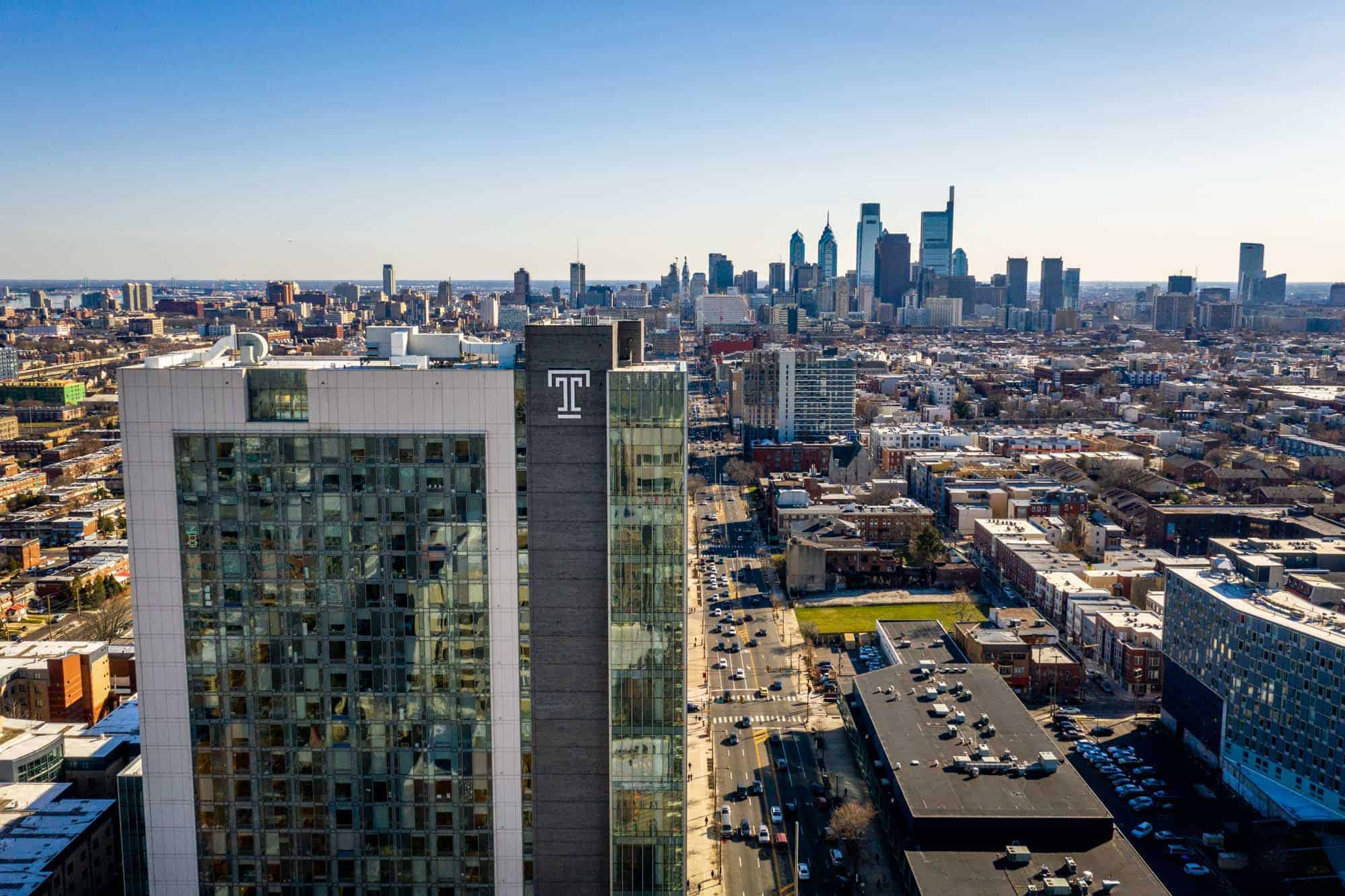 Temple began as a school for working class citizens who couldn't squeeze schooling into the daylight hours. In 1884, Russell Conwell, a well-known Philadelphia minister, tutored night classes in a dusty basement, warmly referring to his students as "night owls." Conwell was a renowned lecturer most famous for his "Acres of Diamonds" speech which would come to inspire Temple's mission to realize the potential of a community through education.
In 1888, this makeshift night school became Temple College and later, Temple University, and the so-called night owls became Temple Owls. Conwell's founding vision was to provide extraordinary educational opportunities for motivated people regardless of their means.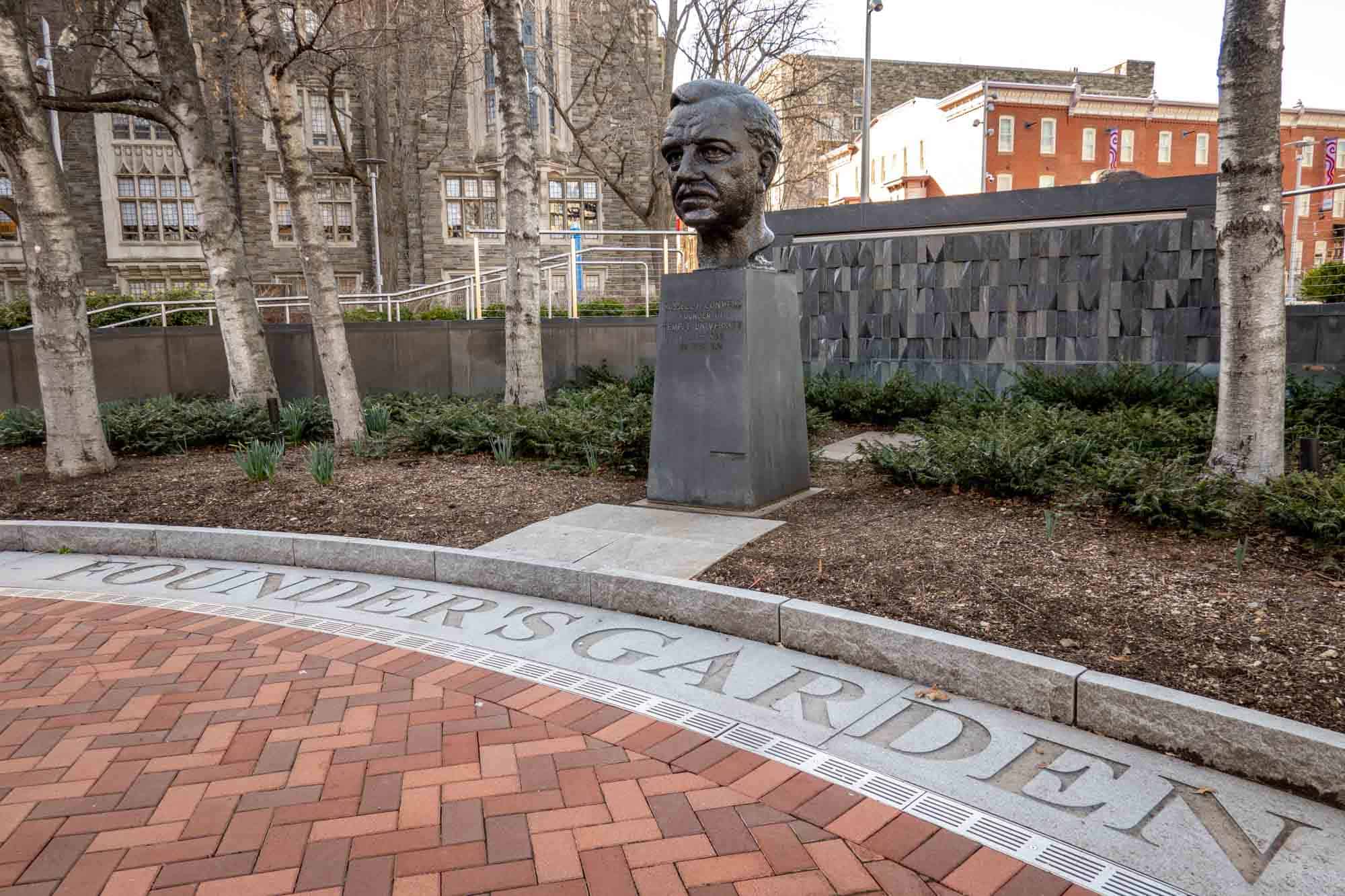 Since 1888, the student population has expanded from 600 to over 35,000, including graduate students. The campus continues to develop with state-of-the-art technology, Norwegian architecture, and urban gardens.
Museums and Attractions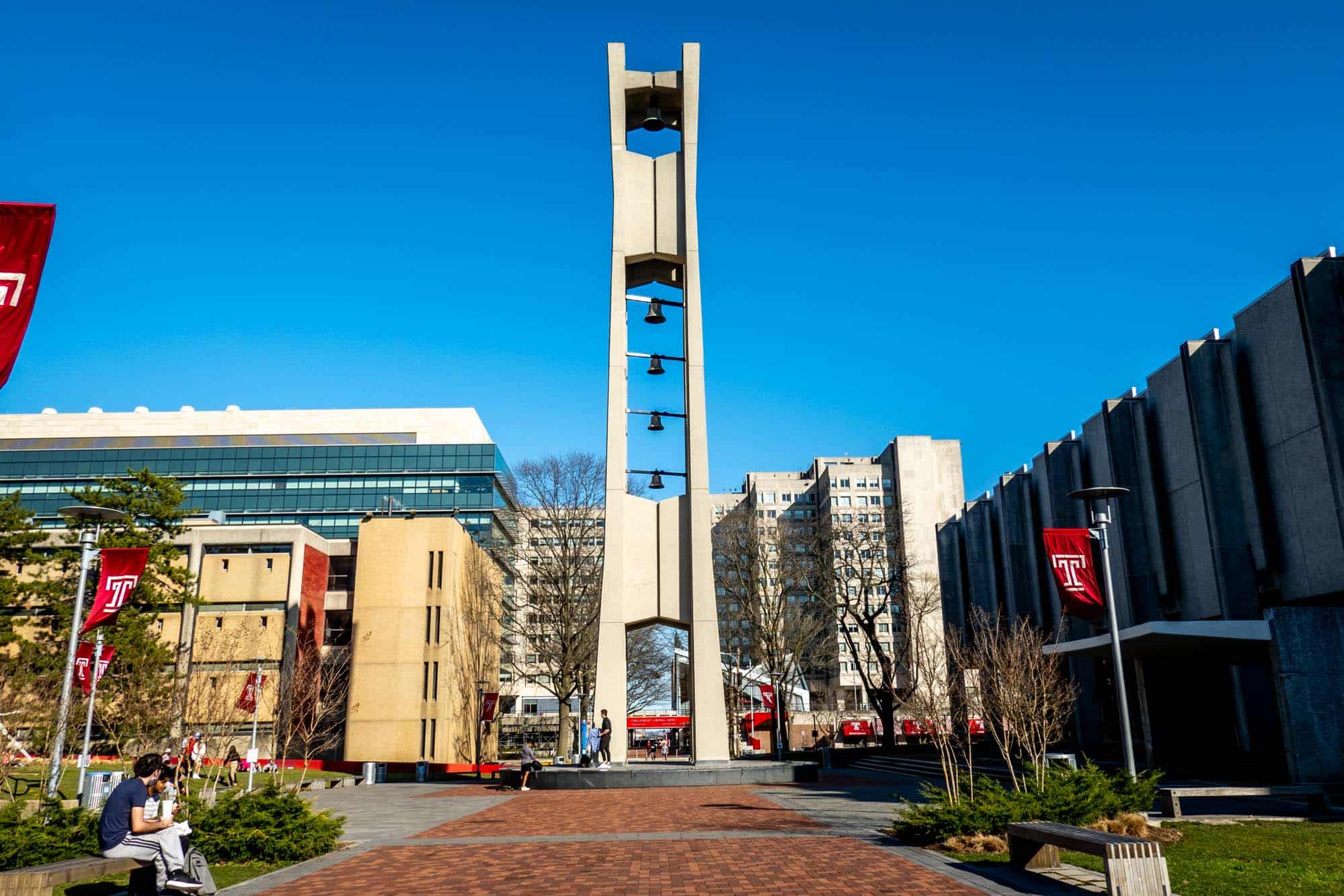 Wagner Free Institute of Science – Tucked into a pocket of off-campus student apartments, Wagner is a delightfully unusual collection of antique artifacts, skulls, and taxidermy. Entry is free, but donations are accepted!
Beury Beach – If a Temple student tells you to meet them at "the beach," don't expect white sands and crashing waves. Beury Beach is a gathering greenspace, most heavily populated on sunny days, scored by the upbeat jingle of Mister Softee ice cream trucks.
Cecil B Moore Skatepark – Advance warning: If you are turning a corner anywhere on campus, keep one earbud removed. You never know when a skateboarder is going to come barreling into you. That being said, if you're the one speeding around corners, the DIY skatepark on Cecil B Moore and Broad Street may be a better place to try out your tricks.
First Friday – This attraction is not on Temple campus but remains a favorite of Tyler art students. The first Friday of every month, galleries, studios, and independent merchants from Old City to Fishtown open up to the public. Many establishments will serve free food and wine and, if you are an art student, this is the perfect opportunity to put your pieces on display.
Movies at the Reel – College life comes with a college budget. The Reel movie theater is a student-run cinema in the basement of Temple's Student Center that features current box office movies for under $5.
Restaurants, Bars, Eateries
Temple is not known for its fine dining establishments and it doesn't pretend to be. Instead, rows of food trucks and micro eateries offering diverse cuisine populate the campus grid serving up iconic Philadelphia foods and international favorites. Here are a few of our favorite spots to grab a bite:
Honey Truck – There may be a line outside of this campus favorite, but the crispy chicken wrap is worth the wait. Comfort food is an understatement.
The Creperie – This food truck will be your new breakfast, lunch, dinner, and dessert spot. Satisfy your sweet tooth a honey, banana, walnut crepe or consider a buffalo chicken crepe for dinner.
Champ's – Another spot where there is sure to be a line (and for good reason). Champ's serves upscale diner food for your weekend cravings. Call ahead to beat the wait!
Tai's Vietnamese Food – On a cold, winter night, Pho Tai hits the spot. Be sure to grab a mango bubble tea to wash it down.
Burger Tank – The tater tots. Please, order the tater tots.
Mexican Grill Stand – Affordable, fresh, delicious Mexican food right on Temple's campus. This food truck also accepts Venmo!
Hue Fusion and Food Market – Hue really has it all from deli sandwiches to freshly prepared sushi to made-to-order smoothies. This Asian food market even has a grocery section where you can pick up necessities.
Richie's Lunch Box – While Richie's Lunch Box came after Richie's, a Temple staple, Richie's would not exist without the owner of its spin-off. In the driver's seat of this American, diner-style food truck is Richie's mom. The two run both of these establishments within a stone's throw of one another.
Hok Heng – Hok Heng is Bodega Chinese food at its finest. Perfect for some late night munchies, this spot is open till 3:30 a.m.
Shopping and Businesses
Treehouse Books – Looking to pick up a new pick while doing some good for the local community? This bookstore is completely donation-based, aiming to provide children and families of all backgrounds with the opportunity to self-educate.
Cherry Pantry – The Cherry Pantry is Temple's response to food insecurity on college campuses. Open from 12-5 Monday through Thursday, this food donation center is meant to ease the financial burden on students and the Temple community at large.
Temple University Bookstore – The ultimate place to find your Temple swag is in the basement of the Student Center. It's also loaded with snacks, presents for the holidays, and killer discounts on clothing and home goods.
Pop-up Thrift Shop – The Office of Sustainability regularly hosts a pop-up thrift shop by the Bell Tower for all students to peruse. You're bound to find some good, cheap stuff here.
Annual Events
Owlchella – Every year, the Main Campus Program Board throws a concert of 3-4 up and coming or well-established musical acts. Recent events have included Tory Lanez, Jacqueez, and Rich the Kid.
Diamond Screen Film and Media Arts Festival – This festival, for the past two+ decades, has showcased Temple's rising stars in the filmmaking industry. It lasts two days and is free and open to the public.
Temple Formula Racing Car Reveal – Since 2011, a group of Temple engineering students have gathered to develop a formula-style race car that competes in an annual Formula SAE International competition. Every year, the student body gets a sneak peak of their product before the team heads off to battle.
Homecoming – Students, parents, and alumni alike join every fall for a week packed full of activities celebrating Temple spirit. All week long, enjoy free food, free swag, and a Temple football game at the end of the week.
Where to Stay
The Conwell Inn – This boutique hotel in the heart of campus on Temple's Liacouras Walk. The Conwell offers complimentary wireless high-speed internet access, afternoon tea and cookies and a copy of Temple's local newspaper.
Club Quarters Philadelphia – Prefer to stay closer to Center City? Club Quarters is tucked right into Rittenhouse Square, a major shopping and food district. This hotel is comfy and convenient for a brief stay when visiting Temple's campus.
How to Get There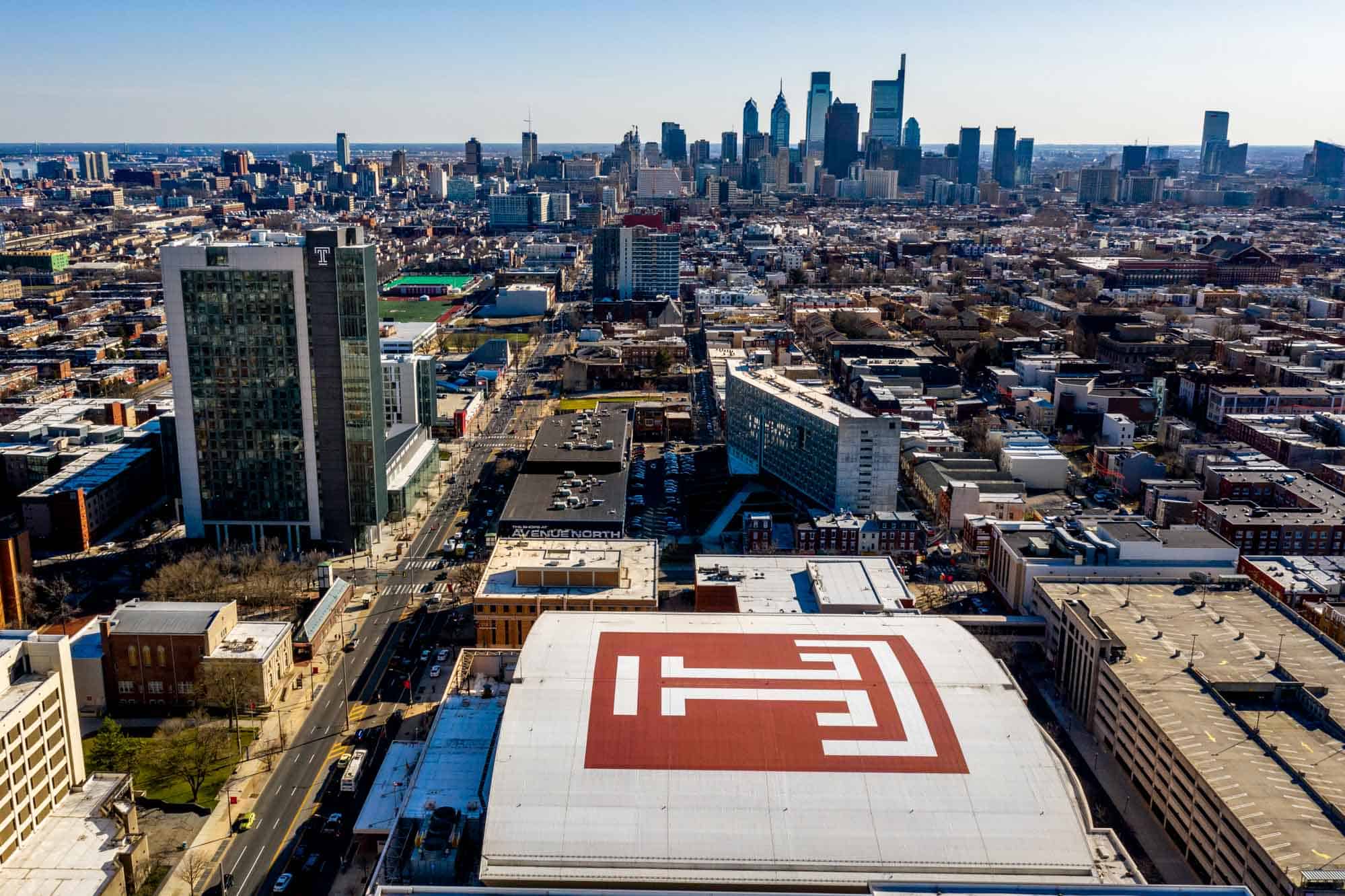 As student tour guides like to say, you can get anywhere on campus in ten minutes or less. Temple sits directly on North Broad Street, offering a subway station on Cecil B. Moore, a Regional Rail stop on 10th and Berks Streets, and plenty of bike racks. If you need transportation that is more campus-centric, download the Flight app on your smartphone to request a free shuttle ride to anywhere on campus, 7 days a week, 6 pm to 3 a.m.