Artsy and refined, yet fun and accessible. The Fairmount neighborhood is Philly's living room–the place people like to call home yet still be close to Center City. It's the place where you want to go for a thoughtful dinner out with friends or meet the potential special someone. Fairmount is special. See why.
What is Fairmount like?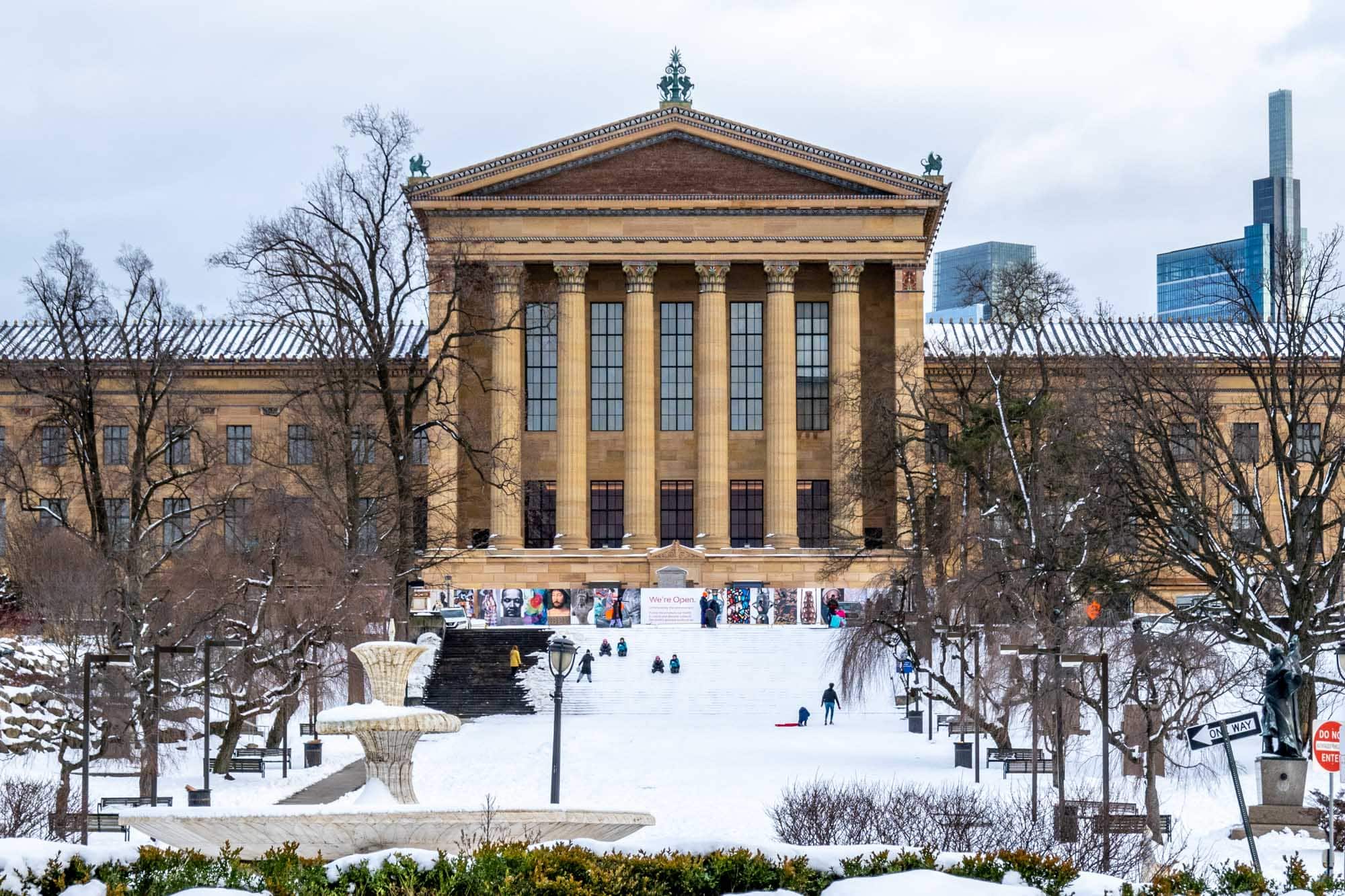 Aptly named by Billy Penn for its undulating landscape, the neighborhood of Fairmount continues to blossom into a beacon of fine art, gourmet food, and natural beauty. Fairmount famously boasts the Philadelphia Museum of Art, home to the historic Rocky Steps, making this area a hub for art lovers.
This neighborhood, brimming with young families and post-grads, is also one of the greenest areas of the city just minutes from the Schuylkill River Trail and Fairmount Park. Whether you're biking alongside Boathouse Row or imbibing in some local happy hour brews, the neighborhood of Fairmount is a breath of fresh air in a busy city. So, what are you waiting for?
Fast facts
Population: 13,858
Median age: 33.5
Median rent: $1,700
Median home value: $431,000
Where is it?
Fairmount sits 2.9 miles northwest of downtown Philadelphia, extending north from Fairmount to Girard and east from the Schuylkill River to Corinthian Ave.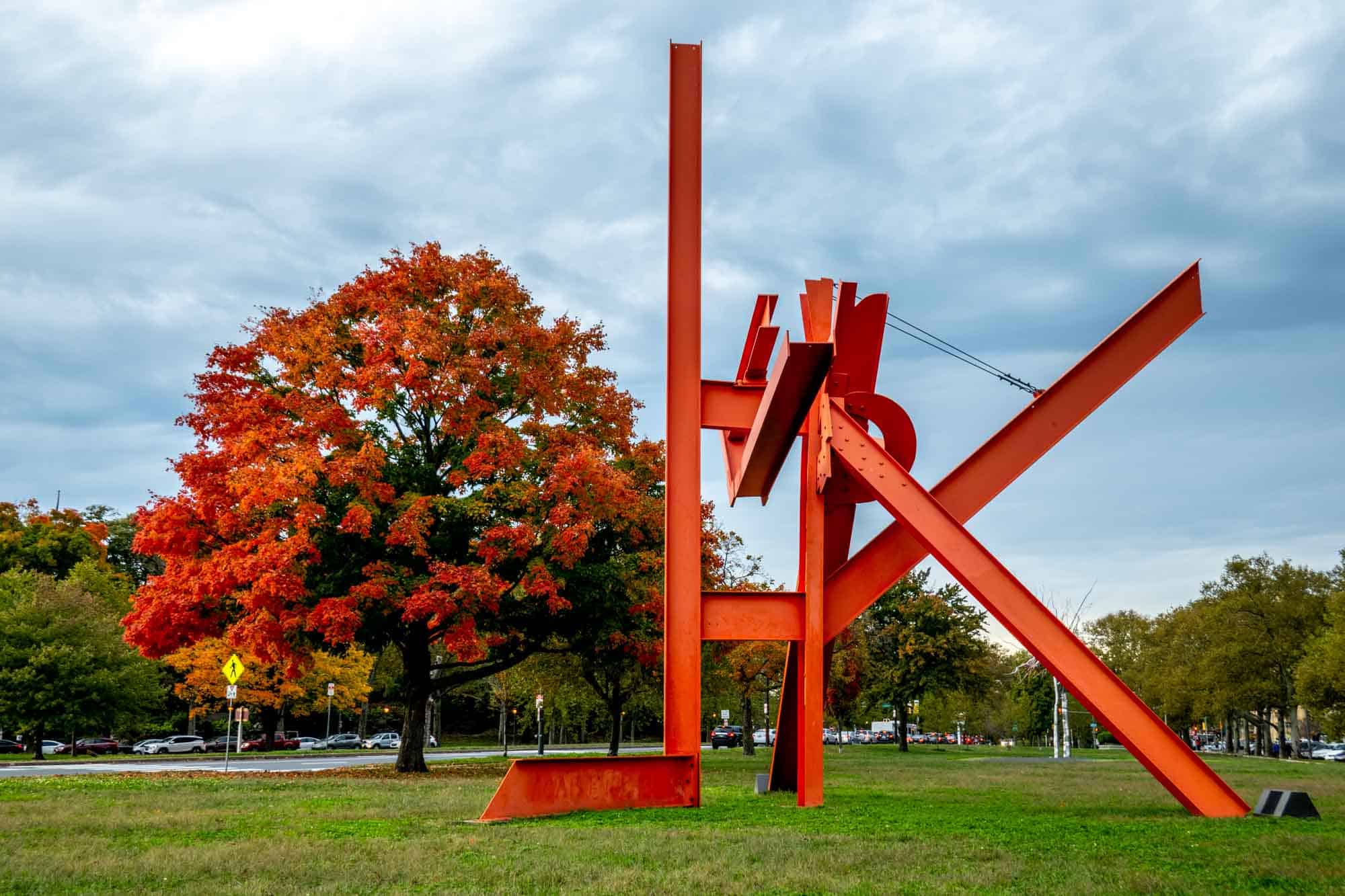 History
The history of Fairmount revolves around its hill; a hideout for British soldiers during the American Revolution, a conduit to town-wide irrigation, a birdseye view of the newly-found city. By 1822, Fairmount began to see signs of urban expansion with the Fairmount Dam and Water Works. This innovation drew even the likes of Charles Dickens to marvel at its architectural prowess. The land surrounding the Schuylkill and more so, the municipal drinking water, thus became protected, leaving us with present-day Fairmount Park.
As the 20th century approached, the historical institutions of Eastern State Penitentiary, Girard College, and the Philadelphia Art Museum came into being. At this time, Fairmount mostly consisted of rowhomes for working-class people with some larger residences built for corporation owners. Today, the neighborhood has moved away from its industrial past and pushed art to the forefront with a stretch of museums, including the Rodin Museum, Philadelphia's Central Library, the Franklin Institute of Science, the Academy of Natural Sciences, and the Barnes.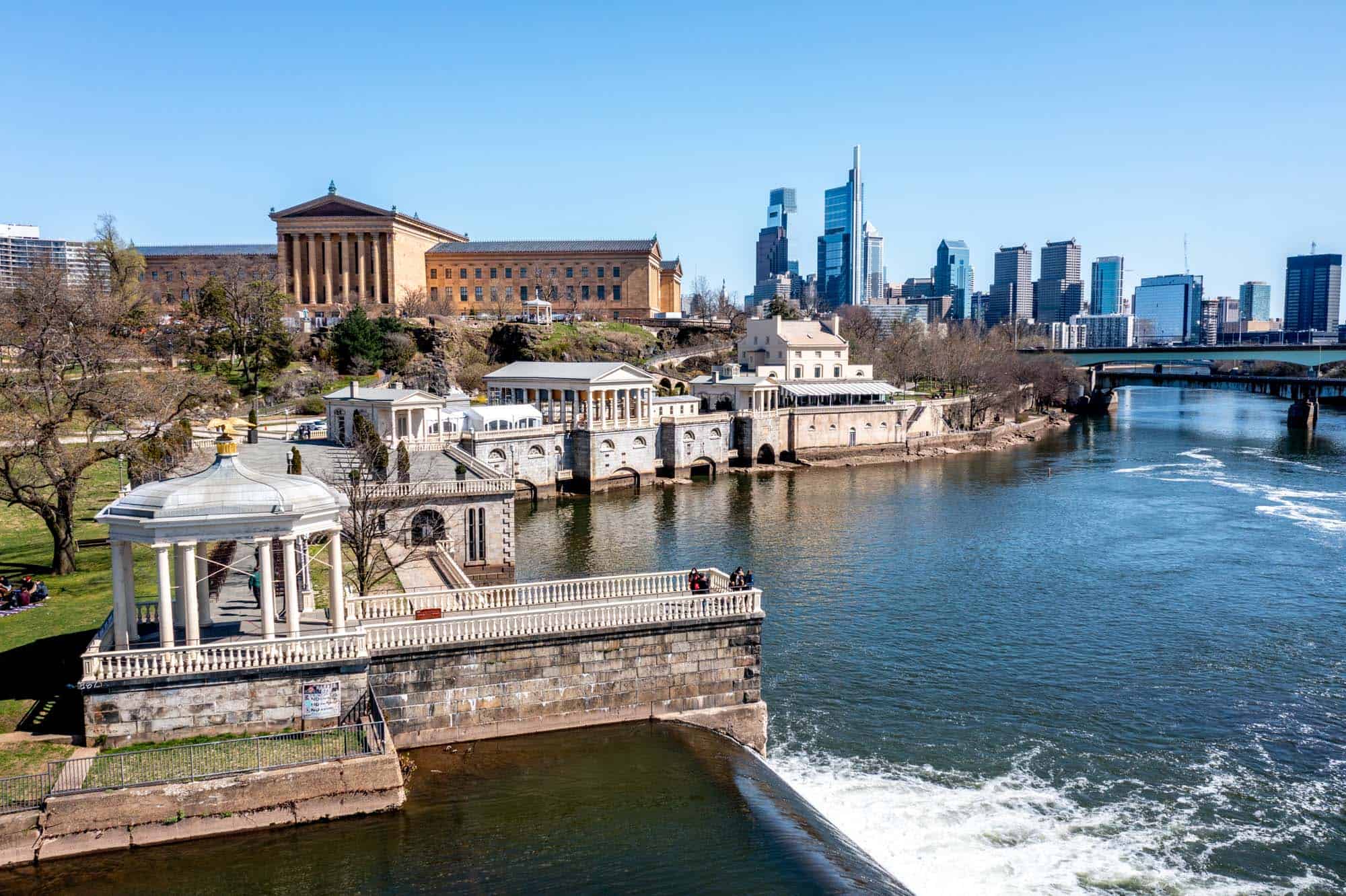 Don't Miss
Sites
Eastern State Penitentiary – Let's get spooky! Former home to notorious lawbreakers, "Slick Willie" Sutton and "Scarface" Al Capone, this now-defunct prison offers daytime audio tours, artist installations, and interactive exhibits. Read more about Eastern State.
Philadelphia Art Museum – The 'art museum area's namesake. The PMA is a must-see for obvious reasons… a picture at the top of the Rocky steps!
Fairmount Water Works – Discover how Philadelphia's water and sewer systems came to be with a guided tour of what was once the sole water pumping station for the City of Philadelphia.
Fairmount Park – Looking for a spot to leisurely read? Ride your bike? Run along the river? Picnic? All of this is possible within Fairmount Park's 2,000 acres of rolling hills. Make sure to visit the Azalea Garden! Or the numerous cherry blossom trees.
Boathouse Row – Eye catching by night, energy-filled by day, Boathouse Row is a shining example of Philadelphia's spirit. Stop by on a Saturday morning to catch a regatta or marvel at the row of lit-up homes at sundown.
A Treehouse in the Sky – A seamless blend of art and nature by the Schuylkill River. A Treehouse in the Sky is the perfect, waterfront lookout point for those who want a little distance from the park crowds.
Good Eats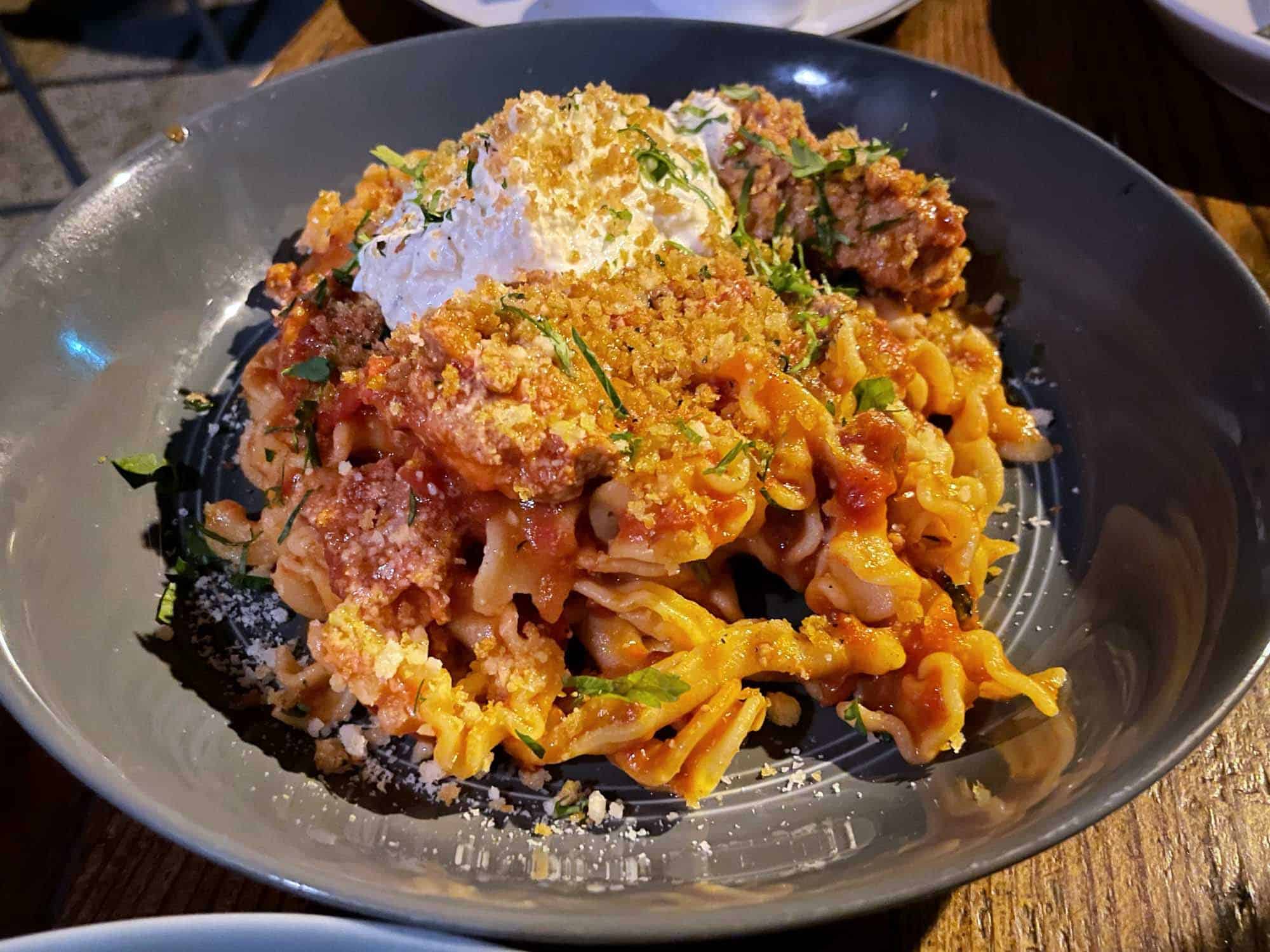 A Mano – Prix fixe, Italian homecooking. The pastas are delicious! And, don't forget— BYOB!
Calaca Feliz – Your best bet for authentic Mexican food in the Fairmount area. Delicious plates, tasty cocktails, and adorable outdoor seating for warmer nights.
Bar Hygge – Hygge generally translates to coziness, which is exactly what you will find while lounging on the comfy couches of Bar Hygge. Pair a beer, brewed on-site with a juicy, grass-fed beef burger to achieve the highest state of hygge.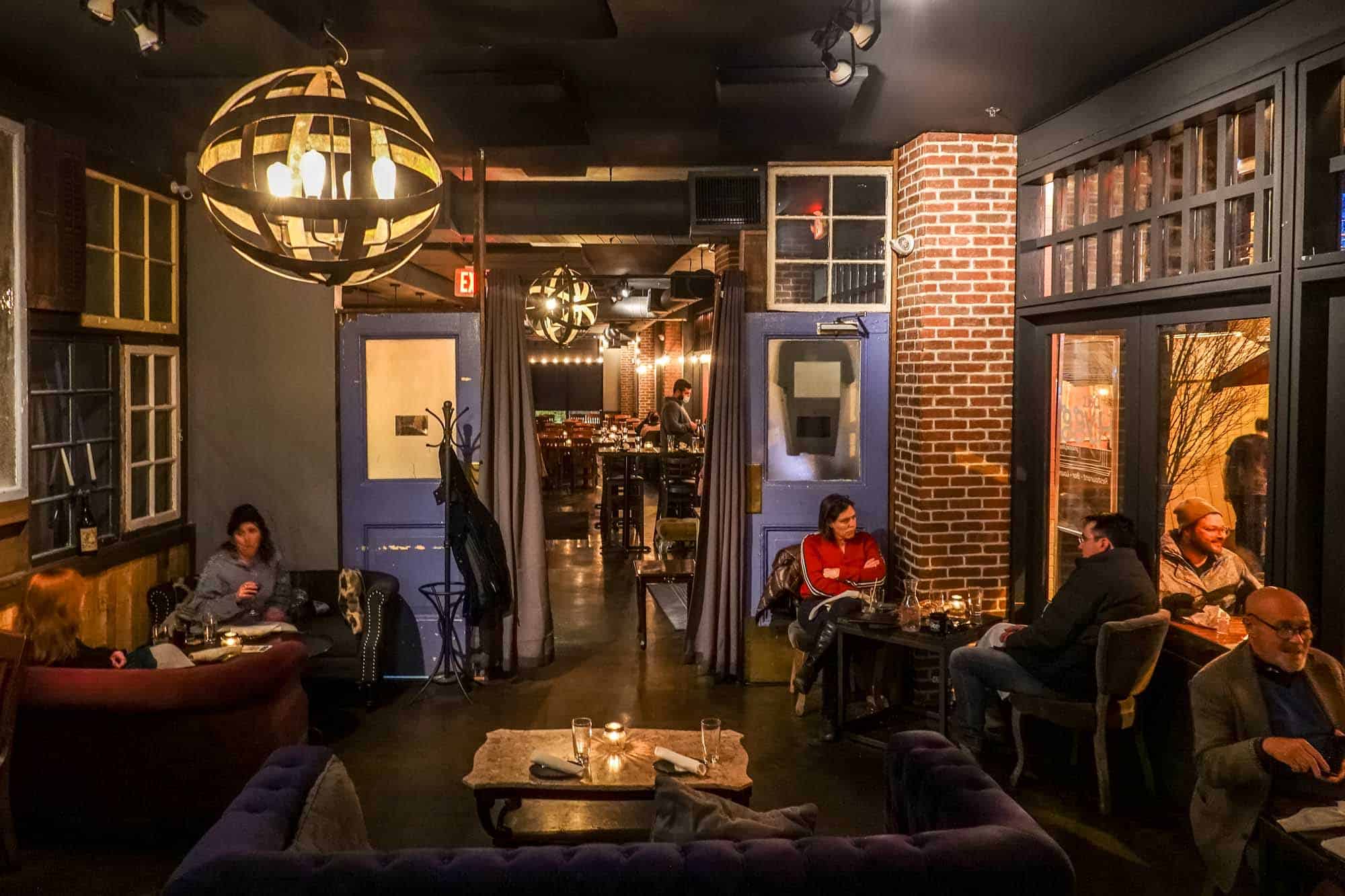 Osteria – The Vetri family does it again! This award-winning restaurant features handcrafted cocktails, authentic Neapolitan and Roman-style pizzas, fresh seafood, and more.
Zorba's – Mama mia, this place is good! BYOB and enjoy Greek comfort food in a charmingly intimate setting.
Tela's Market & Kitchen – Grab brunch and groceries for the week. The pancakes and specialty lattes are to die for.
Engimono – Friendly staff, quick service, and consistently fresh sushi.
Lorraine – Fairmount's quintessential dive bar. Always playing good music and the backyard seating is a big plus.
Thirsty Dice – Get your game on with a huge selection of classic board games. Oh, and boozy milkshakes. This place makes a great date night.
Fare – Cool atmosphere, great happy hour, and live music on Wednesdays.
iPHO – Great spot for inexpensive, delicious Vietnamese food.
Urban Saloon – Southern comfort from brunch till dessert. Must order the chicken and waffles!
OCF Coffee House – Wide assortment of specialty coffee options, complete with satisfying sandwiches. Pet-friendly!
Coffee Cream & Dreams – Cozy, neighborhood vibe with amazing coffee and pastries to boot.
Rybread – Made-to-order sandwiches and salads for a quick, but tasty bite.
The Fairview – Hip downtown loft vibes with something for everyone (vegan and vegetarian options).
Green Room – Picture this: a sports bar that actually has good food. Head's up— it's cash only.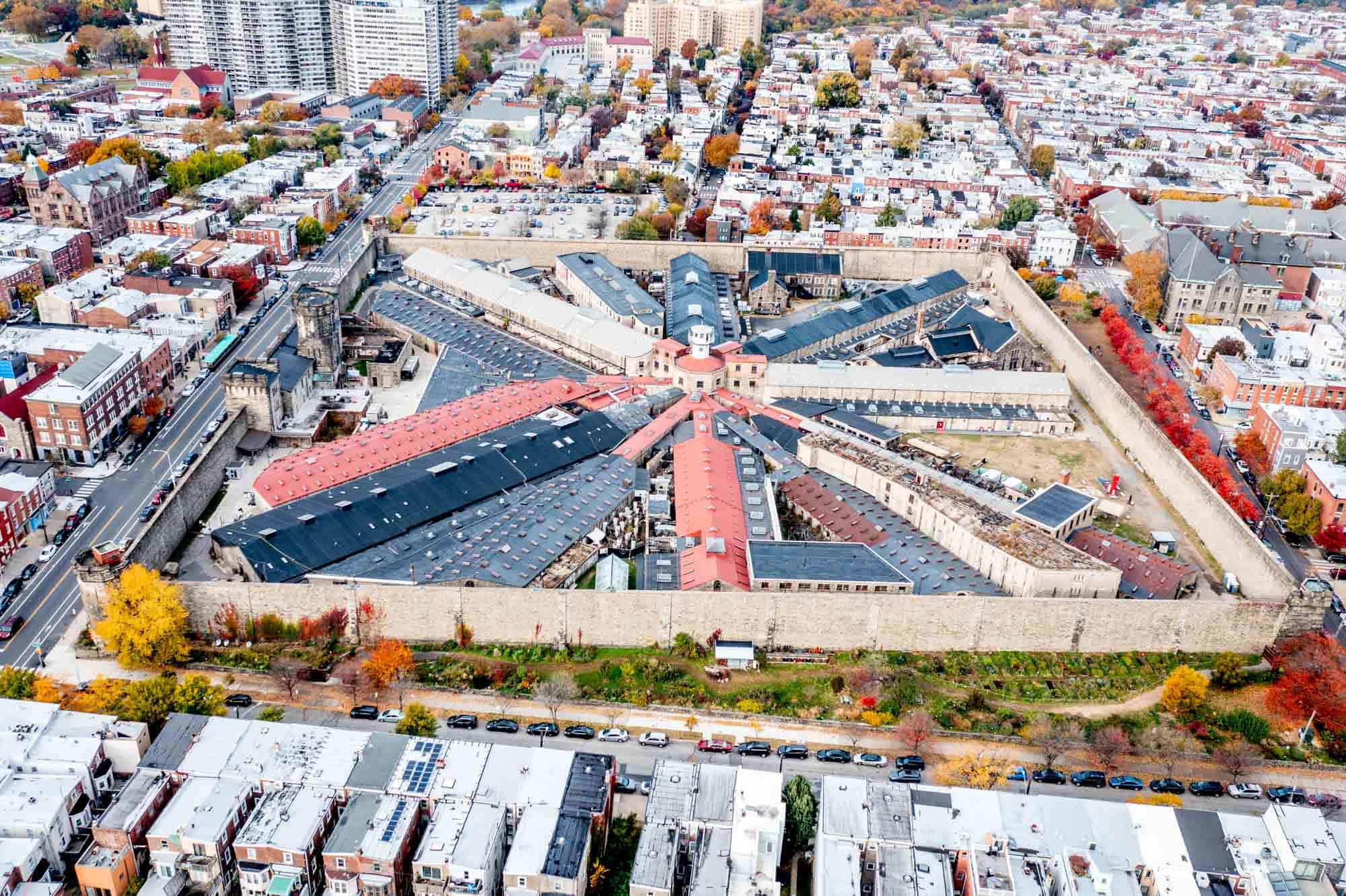 Shops and Businesses
Fairmount Pet Shoppe – Find the perfect present for your pooch or adopt a new furry friend into the family.
Ali's Wagon – Gift store and home décor galore! Pick up a cute housewarming gift or a new candle for the coffee table.
HomeSpun Resale Boutique – Donate to or shop at this charitable thrift store. A great spot for thrifting, 100% of proceeds go toward Project HOME whose goal is to break the cycle of poverty.
Bookhaven – Two floors of great condition, fairly priced used books. Extra points if you spot the resident, bookstore kitty!
Fairmount Bicycles – A one-stop-shop for bike tune ups, rentals and more.
Fairmount Farmers Market – Open Thursdays from 2-5 p.m. Stop by to pick up some goodies from local vendors.
Plant's Etc. – For plant parents and dinner party planners alike. A great gardening resource in the community.
Where to Stay
The Maj Hotel – A trendy, minimalist hotel, conveniently located by the Art Museum district.
How to Get There
Take SEPTA's Broad Street Line to the Fairmount stop for arrival at the neighborhood's eastern border. A number of bus routes (48, 33, 32 and 7) also run to and from Center City. Parking may be tricky, but street parking is available with designated lanes for bikers.
Explore More of the Neighborhood