Some posts on this site contain affiliate links, meaning if you book or buy something through one of these links, we may earn a small commission (at no extra cost to you).
Philadelphia is the sixth most populated city in America. This city is famous for many things like the Liberty Bell, Rocky, and cheesesteaks. What you might not know is that there are a lot of famous people from Philadelphia.
The city has also produced a lot of successful celebrities. From film and music to politics and culture, there's a lot of famous celebrities from the area. These are the most famous people from Philadelphia:
Tina Fey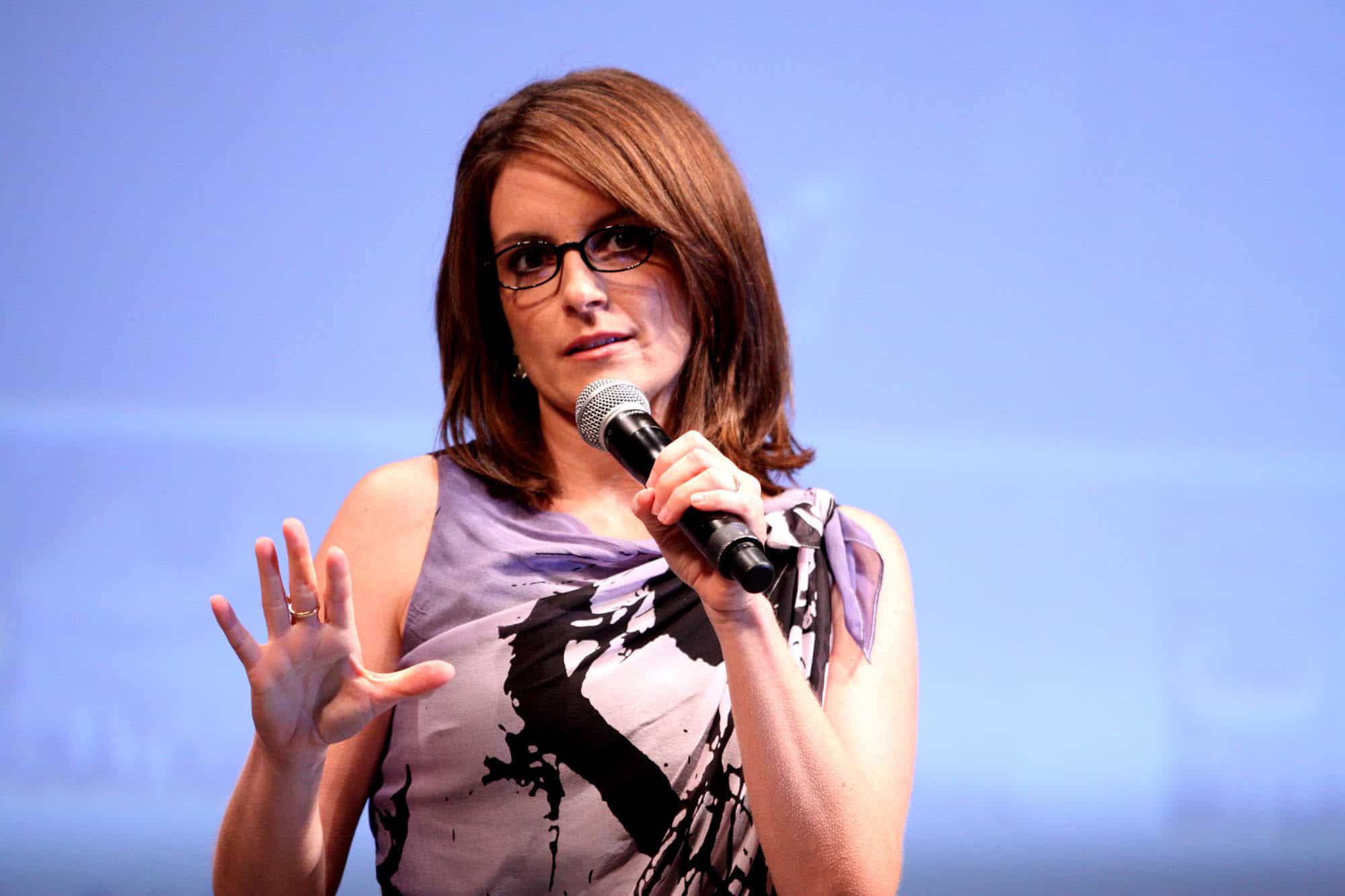 Born Elizabeth Stamatina Fey on the 18th of May, 1970. The hugely successful and award-winning comedian, writer, actress and producer, Tina Fey began her career in comedy while in college. In 1997, the icon landed her first major gig as a writer for the American show Saturday Night Live.
After two seasons, Fey was promoted to head writer for the show, becoming the first female head writer in SNL's history. The producer is credited on the TV show 30 Rock, and the movie Mean Girls.
Will Smith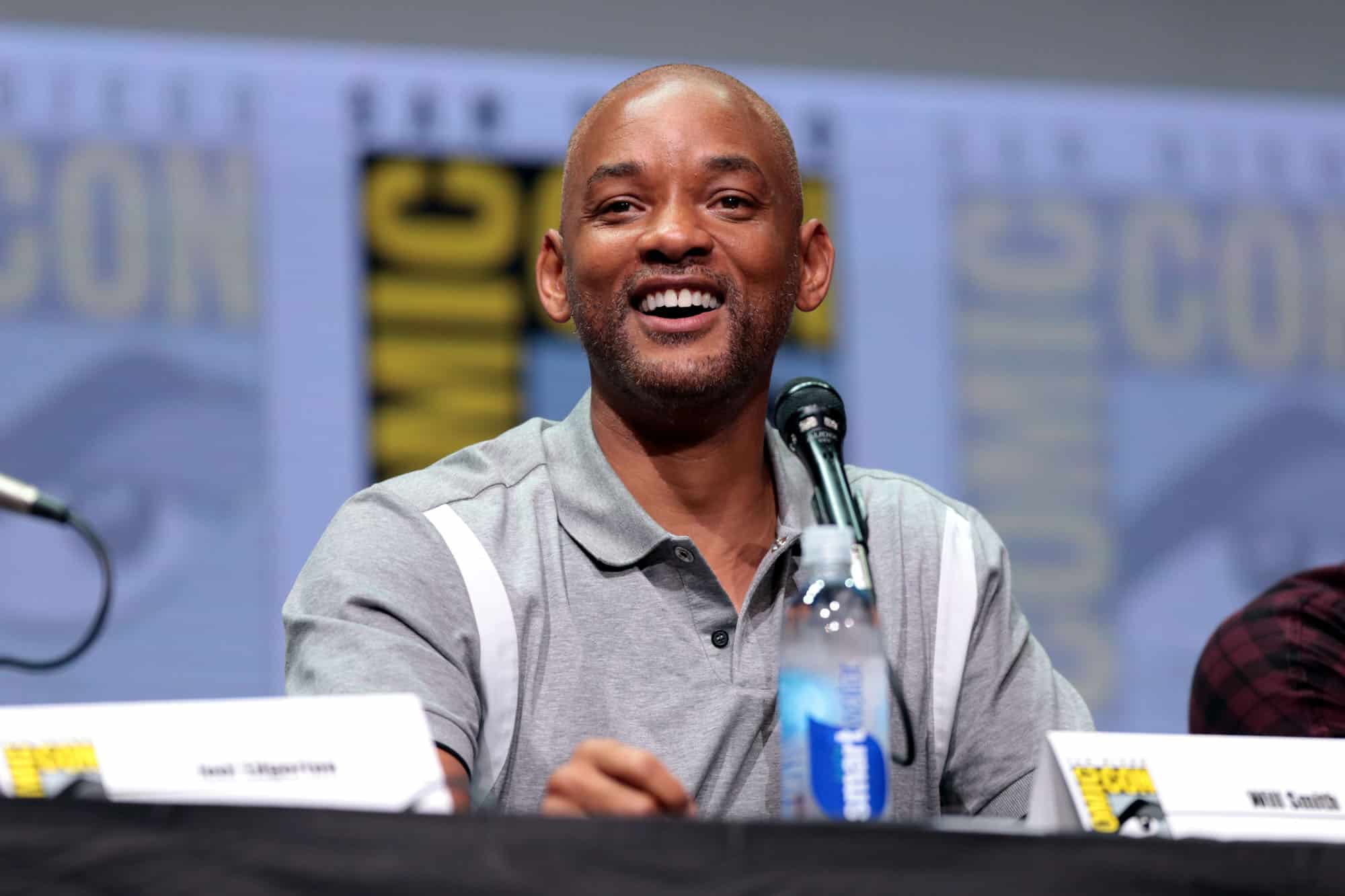 This actor actually started his career as a rapper and is a Grammy Award winner. Born on September 25th, 1968, Smith attended Philadelphia's Overbrook High School and was a stellar student while there.
In 1990, the actor landed the lead role for the successful NBC sitcom The Fresh Prince of Bel-Air. During the time, Smith recorded his smash hit "Summertime," one of the best songs about Philly.
In his mid-twenties he made his Hollywood debut in the movie Six Degree of Separation. Smith is no doubt one of the most talented celebrities who live in Philadelphia. The rapper is married to Jada Pinkett Smith and they both have two kids Jaden and Willow Smith.
Kevin Hart
Award-winning stand-up comedian and actor Kevin Darnell Hart was born in Philly on the 6th of July, 1979. He had quite a tough upbringing as his dad struggled with drug use and was also a criminal, Hart says he used humor as a kid to navigate through the tough times.
The actor immediately after high school started pursuing his comedy career performing in small clubs and gradually began landing gigs with bigger clubs in New York and Los Angeles. His success in comedy led him to TV starring in the sitcom Undeclared, soon after featuring in Hollywood movies.
Bradley Cooper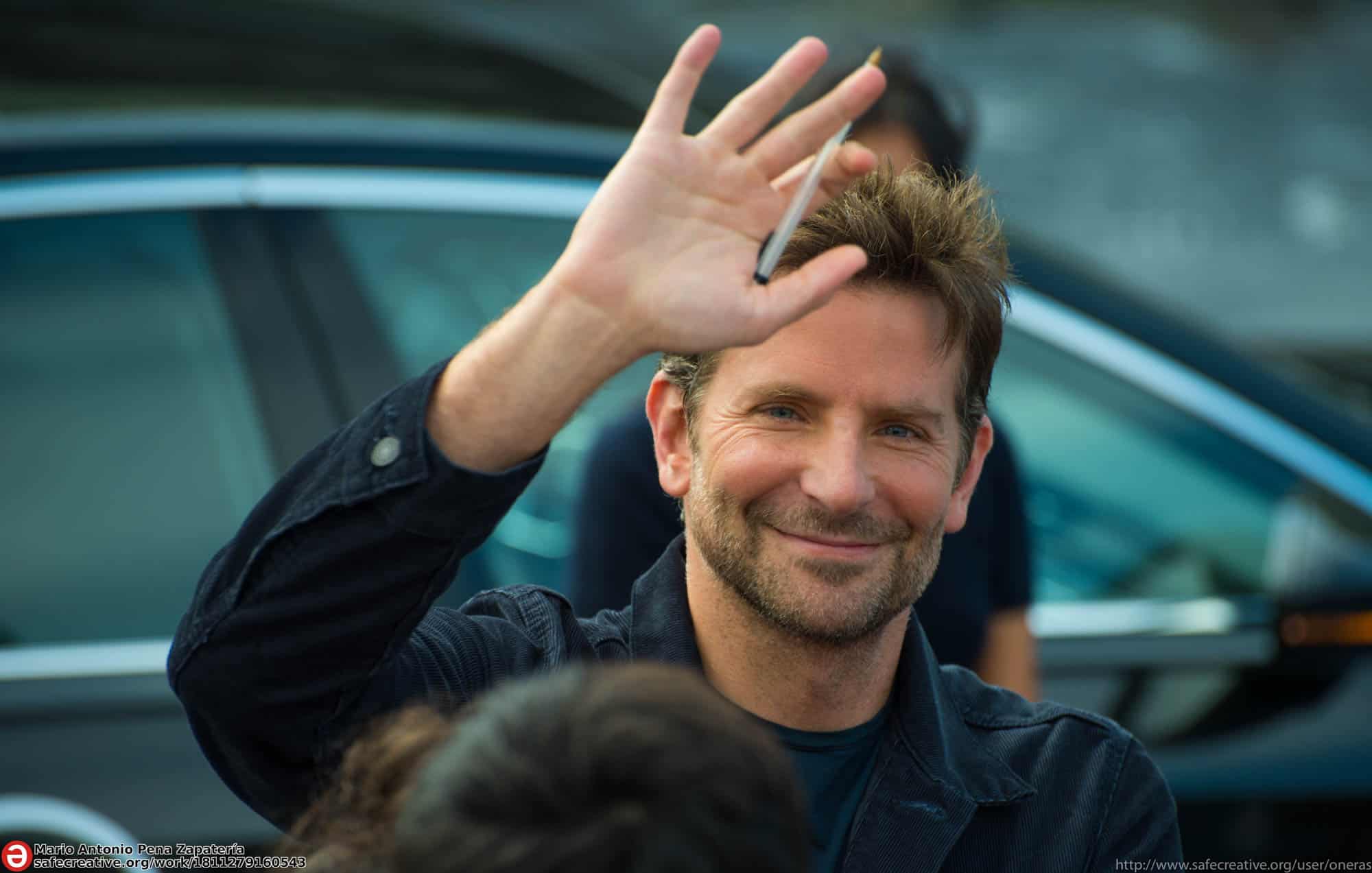 One of the most successful actors of new Hollywood, Bradley Cooper is one of the most famous Philadelphians ever. The actor has featured in several hugely successful Hollywood blockbusters including Wedding Crashers, which shot him to fame in 2005.
Cooper, who graduated from the famous Germantown Academy, initially started working as a journalist, but soon found his love for the center stage while in the university. The actor then signed up to be trained professionally. Cooper has won several awards throughout his career, including a BAFTA in 2019. Other movies the actor has starred in include Hangover, Silver Linings Playbook, and A Star Is Born. A number of his movies are filmed in Philly or the surrounding area.
Richard Gere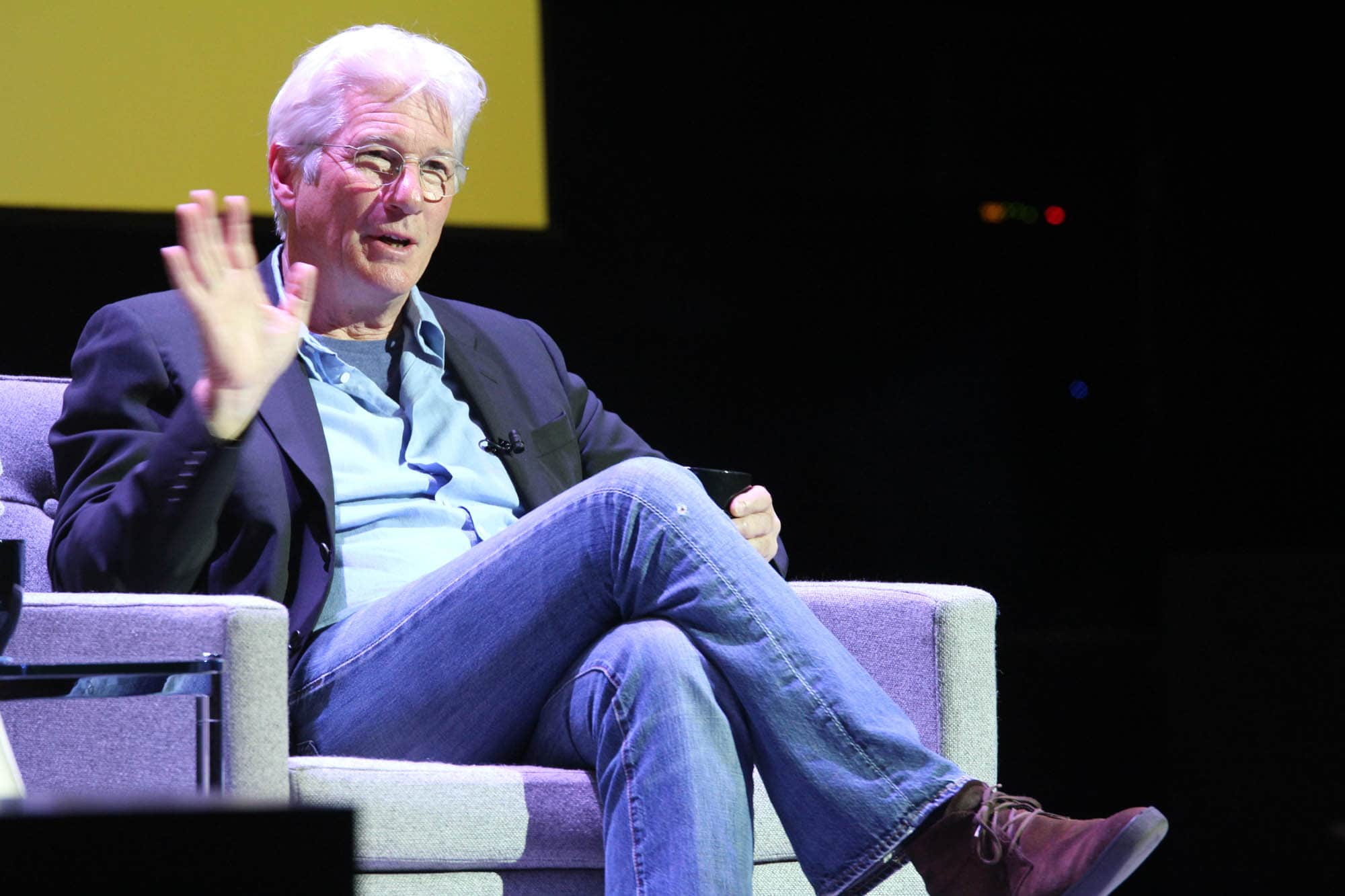 This American heartthrob is Hollywood royalty, having appeared in movies like the iconic Pretty Woman, Chicago, and Days of Heaven. Born in Philly on August 31st, 1949, the actor began his Hollywood career landing the role of Tony in the movie Looking for Mr. Goodbar. He will later starred in the movie American Gigolo, which cemented him as a Hollywood A-lister.
Gere has garnered a number of accolades, including a Golden Globe Award. He was named "Sexiest Man Alive" by People's Magazine in 1999. The actor is also the founder of the Gere Foundation, a dedicated supporter of humanitarian causes worldwide.
Larry Fine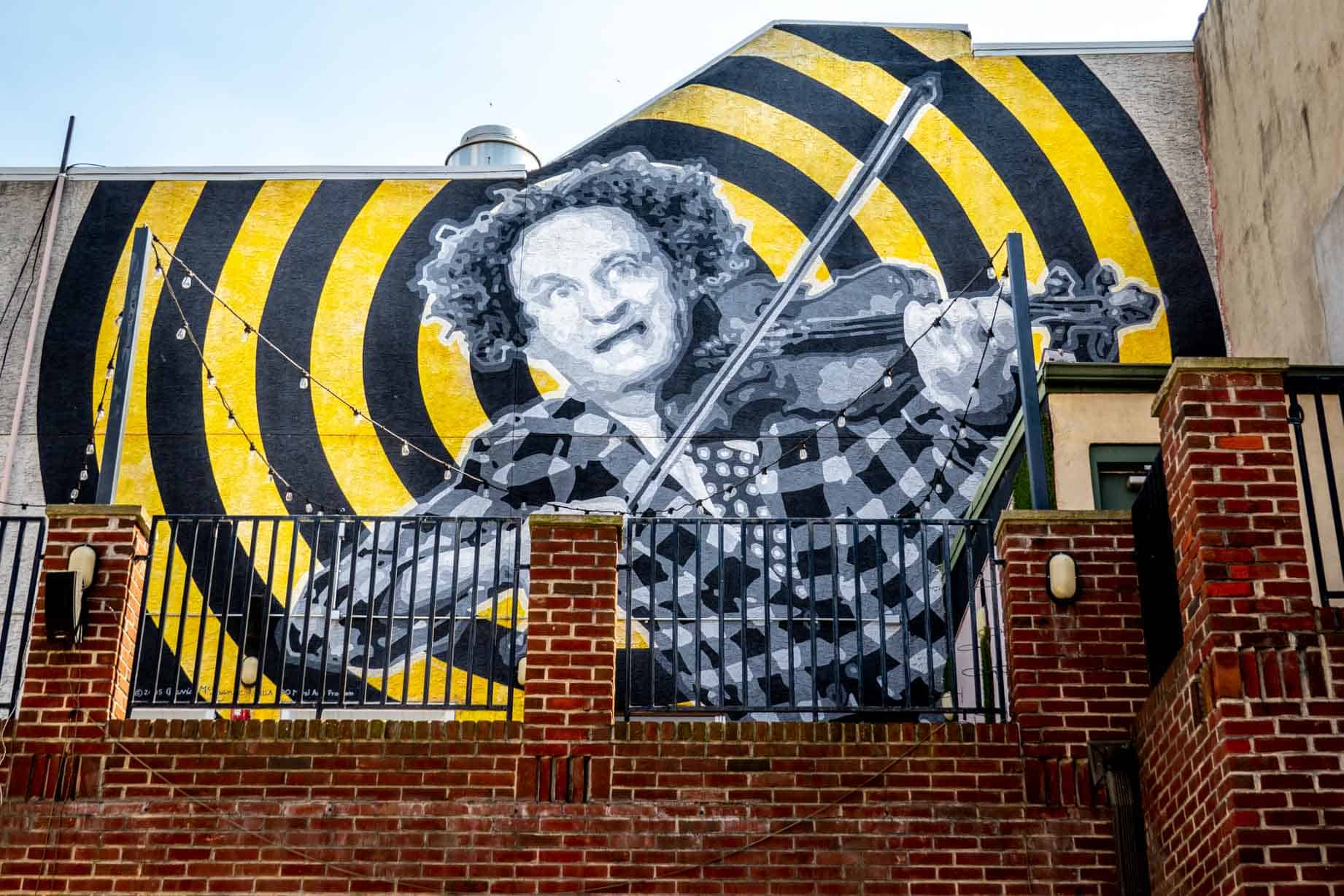 Part of the comedic trio, The Three Stooges, actor Larry Fine (born Louis Feinberg) was born on October 5, 1902. He grew up in a house on the corner of 3rd and South Street in South Philly. Fine acted in vaudeville and the Three Stooges until his death.
His roots run deep in the Philadelphia area. The international Three Stooges museum, known as The Stoogeum, is located in the nearby suburb of Ambler.
Kobe Bryant
A basketball legend, Kobe is one of the most famous celebrities from Philadelphia. He started out as a kid playing basketball and representing his school. While there, his team broke the school's 53-year losing streak. After high school, Kobe made a decision to pursue a career in the sport full time, even getting drafted into the NBA directly from school, a feat only a few players have achieved.
He later signed with his famous team, the Los Angeles Lakers and and play for them his entire successful career. In January 2020, the entire world mourned as he tragically died in a helicopter crash together with his daughter Gianna Bryant.
Grace Kelly
This renowned actress first started out on Broadway before turning to acting full time, initially starring in TV shows. It was during her time on TV that she was spotted and soon began landing major movie roles with High Noon being her first lead role. Kelly had a very successful career in Hollywood starring in popular movies like Mogambo, and a pair of Alfred Hitchcock movies – Dial M for Murder and Rear Window.
In April of 1956, the star married Prince Rainier III of Monaco, herself becoming the Princess of Monaco, after which she abandoned her acting career to focus on her royal duties. Sadly, in 1982, Kelly lost her life in an accident.
Billie Holiday
Popular American jazz musician and eight-time Grammy Award winner Eleanora Fagan, popularly known by her stage name Billie Holiday was born on April 7, 1915. She is one of the most famous people from Philly.
Billie rose to fame in the 1940s with her hit song "God Bless the child" ranking 25th in the charts. Holiday's soulful and sultry voice made her one of the greatest jazz singers of her time, she credits Bessie Smith and Louis Armstrong as her greatest inspirations.
In July 1959, the singer died from a liver illness. She remains one of the greatest jazz musicians to ever live.
Kevin Bacon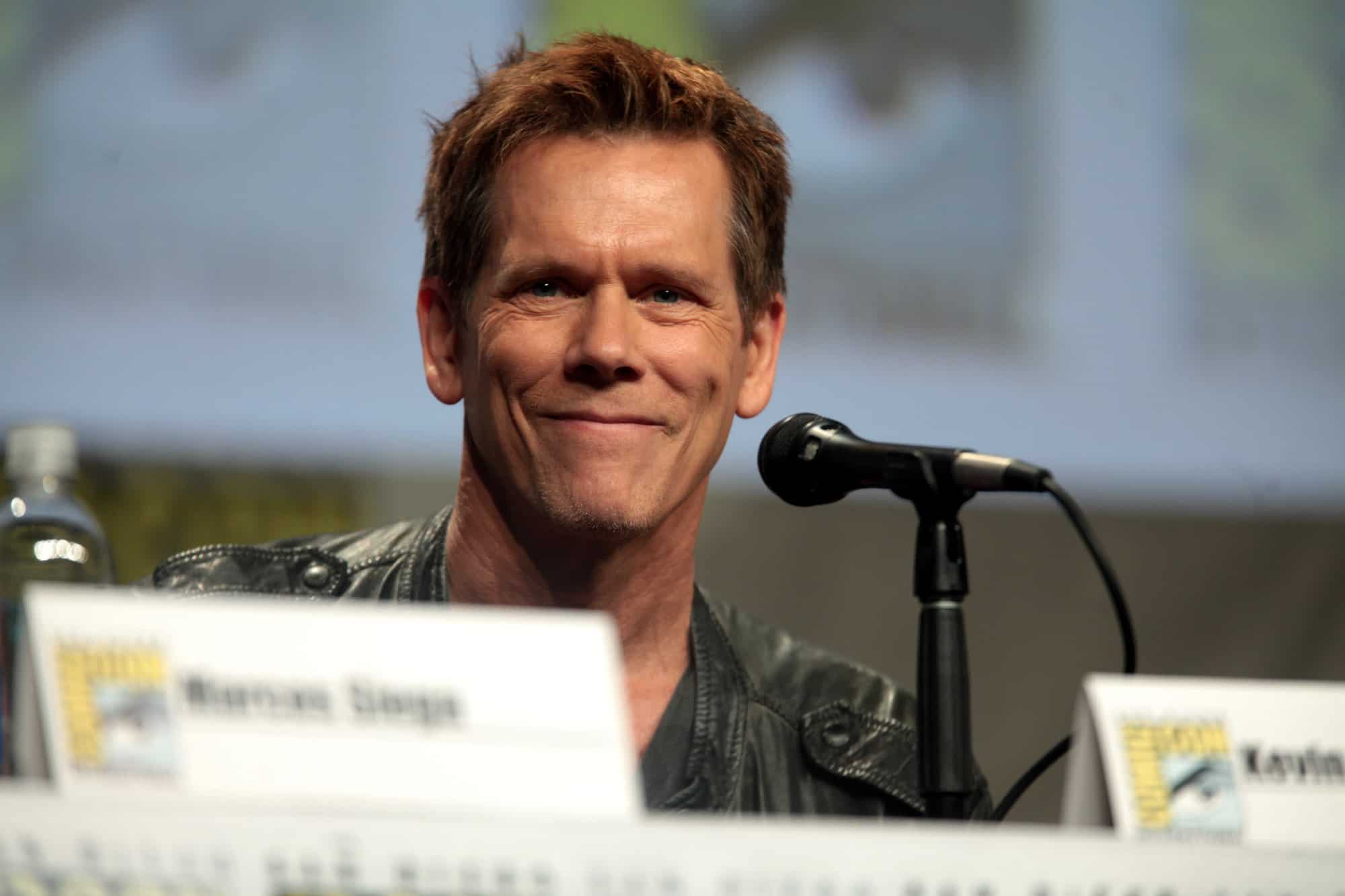 Actor Kevin Bacon (yes, that Kevin Bacon) was born in the City of Brotherly love on July 8, 1958). One of the most prolific actors of the big screen, he has appeared in dozens of major films, including Footloose, A Few Good Men, Apollo 13, and JFK.
He is also the subject of the Six Degrees of Kevin Bacon game. At its root, this game is built on the premise that anyone can be traced from Kevin Bacon in just six steps. This is due to his prolific acting career.
Kat Dennings
Katherine Victoria Litwack was born into a Jewish family on June 13, 1986. The star from the hit CBS sitcom 2 Broke Girls, actually started out her acting career at just 13 years old in HBO's Sex and the City.
She has since been seen in Hollywood movies like Charlie Bartlett, Thor, The 40-Year-Old Virgin, and many others. Kat started a knitting club "The Yarn and the Relentless" with Ronda Rousey out of their mutual love for knitting. The actress is also a blogger and a Youtuber.
Pink (Alecia Beth Moore)
The pop music superstar known as P!nk had humble roots. Born on September 8, 1979 in nearby Doylestown and attending CB West High School, she rocketed to fame in the year 2000. She's been one of the best-selling musical artists ever. She's known for spectacular live performances and her extensive work for humanitarian causes.
Lisa Lopes (Left Eye)
Rapper, songwriter, and producer better known by her stage name "Left Eye" was a member of the hit girl group "TLC" together with Rozonda Thomas (Chilli) and Tionne Watkins (T-Boz). She was a rapper, writer, and background vocalist in the group.
Sadly, on the 25th of April 2002, this bright star at just 30 years old lost her life in a ghastly car crash. Left Eye started her music career as a child in a trio with her siblings singing in church. Even today, she is remembered as one of the greatest female rappers to come out of Philly.
Bob Saget
Robert Lane Saget is popularly known for his very direct stand-up comedy, as well as being a TV host and actor. He is one of the famous people from Philadelphia, being born and raised here.
He struggled through the start of his comedy career doing gigs in small comedy clubs. He finally got his big break when he scored the role of Danny Tanner in the popular sitcom Full House. Soon after, he began staring in many other comedies. In 2007, he released his own HBO stand-up comedy show titled Bob Saget: That Ain't Right, which recorded great success.
Tara Lipinski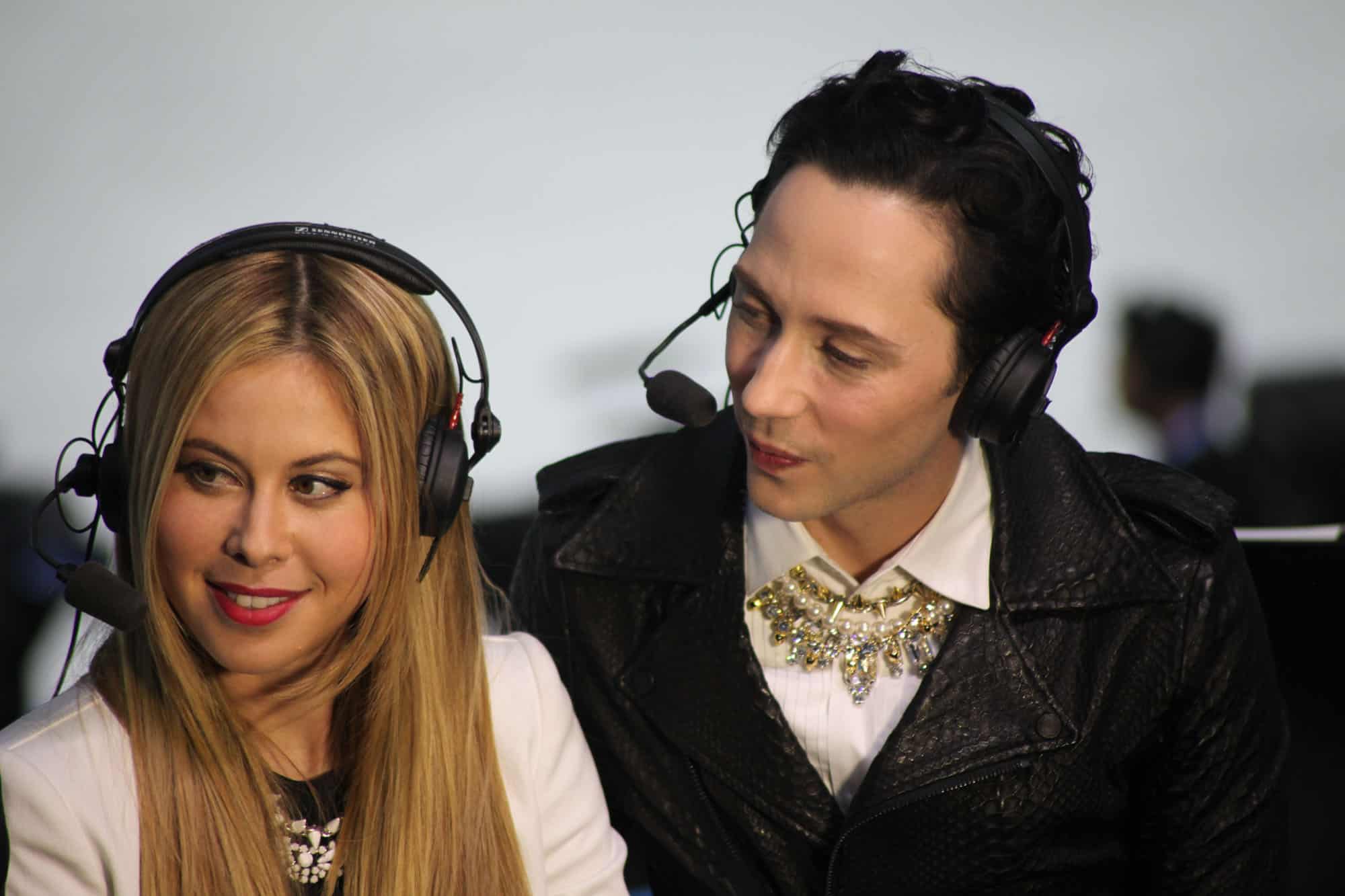 International figure skating Olympic and World Champion Tara Lipinski hails from the City of Brotherly Love. She was born on June 10, 1982. After racking up medals and becoming an international sensation, Lipinski became a sought-after commentator for sporting events, along with her good friend Johnny Weir (who hails from a suburb outside of Philly too).
Marshmello (Christopher Comstock)
Electronic dance music (EDM) DJ and producer Marshmello was born on May 19, 1992, and has hidden his identity all through his career. The artist wears a bucket Marshmallow shaped mask on his head, hiding his face. Although he was outed by Forbes magazine as Christopher Comstock.
Although not a lot about the DJ is known to the public, he hails from Philly and came into the EDM scene in the year 2015, releasing remixes of popular songs on Soundcloud. He soon gained massive recognition. The producer today has released four albums and won multiple awards for his remarkable work.
Maxfield Parrish
Artist Maxfield Parrish was born in Philadelphia on July 25, 1870. He went on become one of the most successful American artists of the 20th century. Focusing on Americanism and neo-classical imagery, he enjoyed by critical and commercial success. Many of his works can still be found in museums throughout the city.