Some posts on this site contain affiliate links, meaning if you book or buy something through one of these links, we may earn a small commission (at no extra cost to you).
The small town of Ambler has an outsized restaurant scene. A healthy selection of BYOBs, several fine dining restaurants, and lots of casual town favorites make it a prime dining spot in Montgomery County.
Most of the restaurants in Ambler are concentrated in its charming downtown along Butler Avenue. For several blocks, diners will find barbecue, sushi, homemade pasta, and plenty of other choices. Within a 5-minute drive, there are even more good options for a night out.
Here's a look at some of favorite restaurants in Ambler.
Sushi Hatsu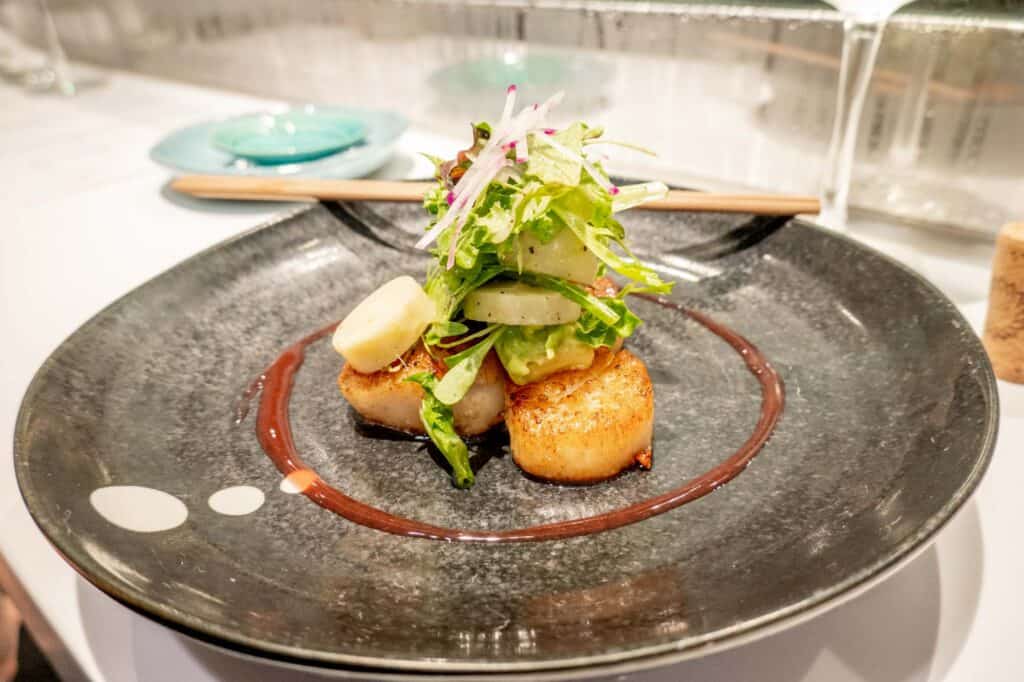 Seafood, sushi, and Japanese-inspired tapas help make Sushi Hatsu one of the best restaurants in Ambler. This sleek BYOB makes colorful platters of maki rolls ranging from the classic California roll to the more elaborate Dragon roll, which features shrimp tempura, unagi, avocado, and strawberry. There is always a long list of specialty sashimi and nigiri to choose from as well.
Many of our go-to dishes come from the hot section of the menu, including the decadent lobster ravioli and the pork belly buns that always have the perfect crunch. The Patagonian toothfish that is marinated in garlic and soy and sits on a dollop of truffle parsnip puree is not to be missed.
Gypsy Blu
With live music on weekends and an ample patio right on the main street, the vibe at Gypsy Blu is always energetic. Located in one of the town's most historic buildings, the restaurant serves American cuisine and craft beer in a distinctive setting. With highlights like Buffalo cauliflower, fried chicken 'n pickles, and a selection of flatbreads, the broad menu appeals to a variety of tastes.
Cantina Feliz
From carnitas tacos to mole poblano to shrimp ceviche with a little kick, Cantina Feliz does Mexican food right. Just five minutes from downtown Ambler, it's located across the street from the Fort Washington train station.
The menu features a long list of enchiladas, tacos, appetizers, and even four kinds of guacamole so you can build a flawless meal from all the flavors. The chicken tinga quesadilla, chorizo fundido, and black bass with creamy poblano corn rice are among our favorites, and we've eaten everything here. At least twice.
Cantina Feliz offers lunch, dinner, and weekend brunch, and the weekday happy hour features great deals from 3:30-6:30pm.
The Lucky Well
Ambler is the original location of Chef Chad Rosenthal's The Lucky Well. Serving up Memphis-style barbecue and comfort food, it has a premier location right across from the Ambler Theater.
For 10 years, The Lucky Well has turned out brisket, ribs, smoked pork shoulder, and more served alongside lots of whiskey and rye cocktails. There are plenty of non-BBQ options, too, including their notable fried chicken sandwich and one of the best burgers in town. Weekends often feature live music.
Bridget's Steakhouse
A high-end steakhouse, Bridget's is one of the most popular restaurants in Ambler, with a crowd at the bar that is often two deep on warm weekends (the recent addition of a second-floor lounge helps). Its multiple dining rooms fill with locals in search of great steak and seafood. Menu highlights include the butchers blocks that serve two and include a variety of steak cuts, surf and turf, or rack of lamb. A personal favorite that won't break the bank is their tasty truffle fries.
Saffron Indian Kitchen
Saffron Indian Kitchen has been a mainstay of downtown Ambler for over a decade. Among their broad offerings on the lunch and dinner menus, diners will find tender tandoori chicken, marinated lamb chops, and savory saag paneer. Our favorites include the creamy chicken tikka masala, gobhi aloo, vegetable samosas, and garlic naan. Many items can be tailored to a visitor's spice tolerance.
Indoor and limited outdoor seating is available, and Saffron does a very robust takeout business. Note that it's BYO.
Tresini
A newer addition to the Ambler restaurant scene, Tresini is an Italian spot located in an historic 160-year-old building on Bethlehem Pike. Helmed by Chef Brad Daniels, who honed his craft at several Marc Vetri restaurants in Philadelphia, Tresini focuses on housemade pastas and a selection of meats and seafood. The grilled Roman style bread available with a selection of spreads is what dreams are made of.
Dettera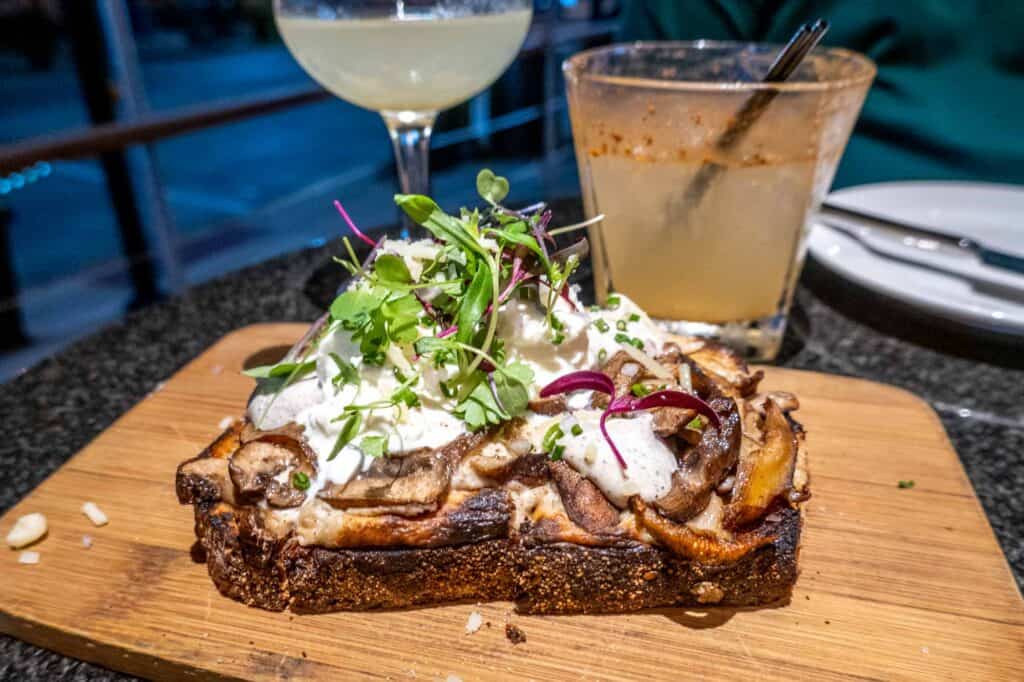 The outstanding wine selection and menu focused on organic local ingredients make Dettera one of the top restaurants in Ambler. The cuisine here is New American, and the chef even includes ingredients grown in the restaurant's own garden in the seasonal dishes.
Housemade pastas, wood fired pizzas, and grilled meats are the stars alongside more than 40 wines by the glass and 200 wines by the bottle. Diners can enjoy them in the plush booths or the cozy outside seats.
From the Boot
A casual restaurant with solid Italian American food, From the Boot is one of the most popular places to eat in Ambler. Homemade sausage, pastas, and breads accent a menu filled with classics like chicken parmesan, eggplant rollatini, and margherita pizza. In the warmer months, there is lots of outside seating.
La Provence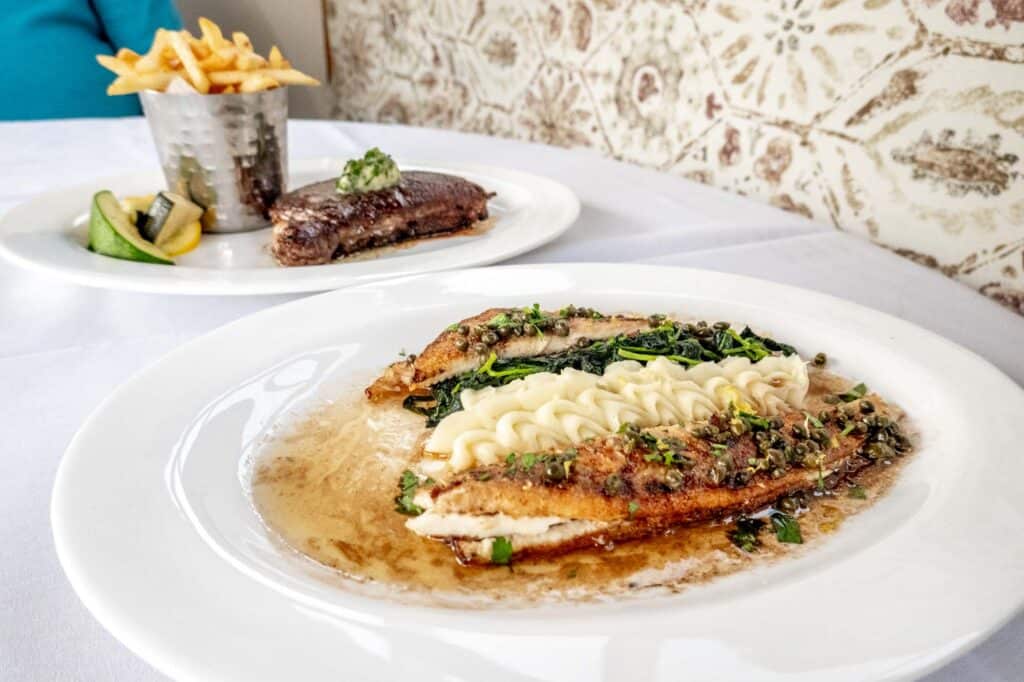 At the old Ambler train station, La Provence has created a garden oasis—complete with water features—that make it the nicest place in town to eat outside. The interior of the upscale restaurant with its white tablecloths and beautiful chandeliers is also a lovely place to indulge in the French specialties from Chef Manuel Jimenez.
Dover sole meunière, duck leg confit with Armagnac duck sausage, braised D'Artagnan rabbit, and other exquisite dishes make La Provence a go-to for a truly special meal. Prices here are on the high side, so some will find it best reserved for a special occasion. It's BYOB.
El Limon
With about 20 locations in the suburbs, El Limon has become a reliable standby for people in need of a taco fix just about everywhere in the Philadelphia metro area. With quick service and moderate prices, it's a great option for authentic Mexican food. We enjoy the al pastor tacos and fajitas, in particular, but there are lots of options, including quesadillas, sopes, and enchiladas. When dining in, a complimentary margarita comes with your meal (otherwise, BYO).
Arpeggio BYOB
Just a few minutes down Bethlehem Pike, Arpeggio BYOB has served impeccable mains and some of the best pizzas around for nearly 30 years. Diners in the spacious dining room and outside deck indulge in Mediterranean specialties ranging from lamb osso bucco and chicken souvlaki to linguine Bolognese and veal Florentine. Whether you're going for Greek, Italian, or Levantine flavors, the stars at Arpeggio are anything that comes from their wood burning oven. Arpeggio does a robust dine-in and takeout business, and reservations are only taken for groups of 7 or more. As a result, it's always a good idea to sign up for their online waitlist before you visit the restaurant, if you're going at prime time. Whatever you do, finish your meal with a slice of the decadent peanut butter pie.
Tannery Run Brew Works
One of our favorite local breweries, Tannery Run Brew Works has a fantastic food menu. From the giant pretzel with honey mustard to the wide selection of housemade flatbreads and tasty sandwiches, the dishes here are fresh, creative, and delicious. The smash burger is always a winner.