Some posts on this site contain affiliate links, meaning if you book or buy something through one of these links, we may earn a small commission (at no extra cost to you).
Philadelphia is a city that inspires passionate reactions. There are those who love and hate the city, and this diversity of opinion is reflected in these quotes about Philadelphia.
Whether you love the City of the Brother Love, or loathe the city, there are many Philadelphia quotes that you'll surely agree with. From politicians to sports personalities, there's no shortage of pithy quotations to summarize this great city. These quotes also make great Instagram captions.
Here's a few of the more famous Philly quotes:
Patriotic and Historical Philadelphia Quotes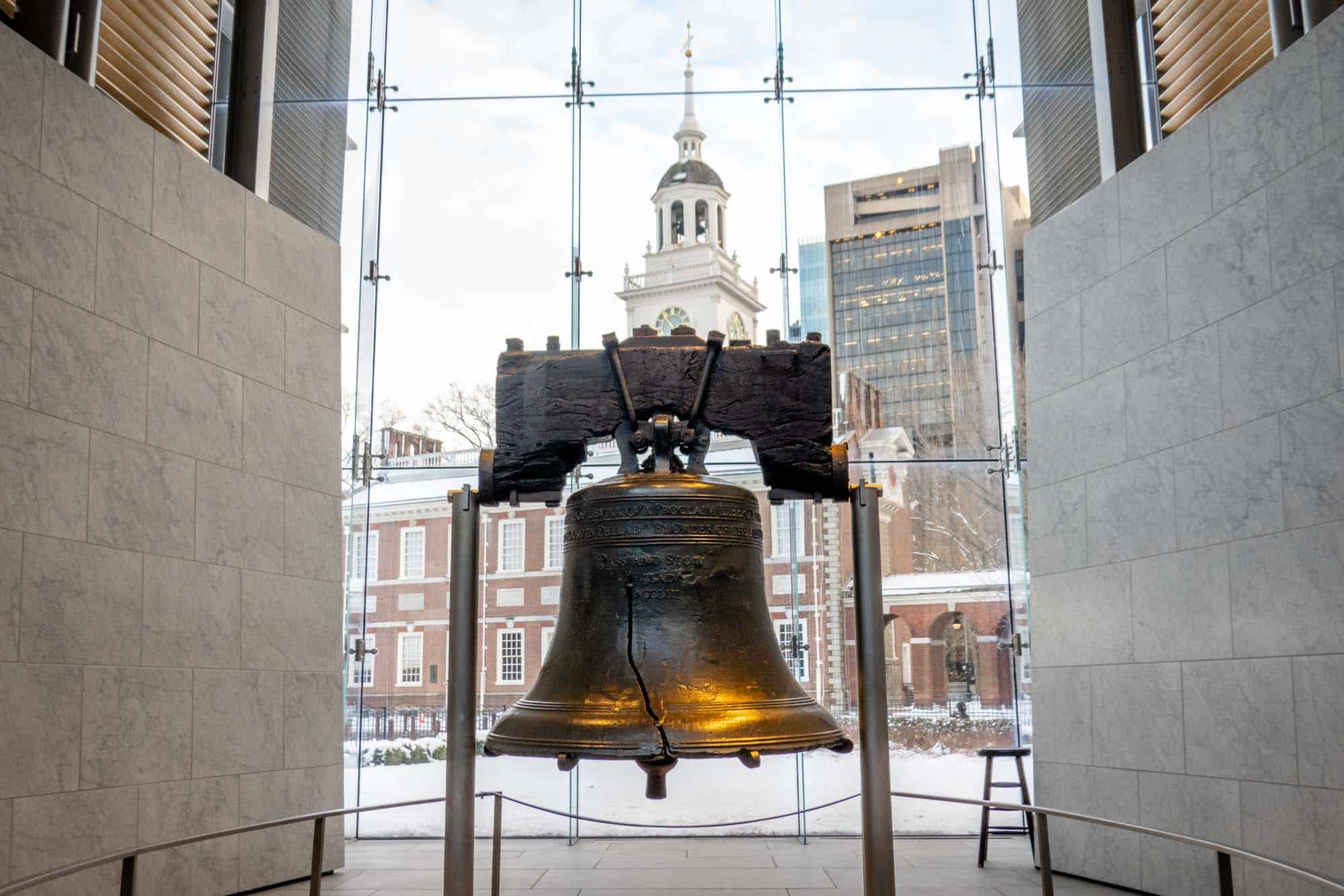 "The very first words that we, the American nation, spoke were right here in Philadelphia. You know those words: 'We the people.' It wasn't, 'We the conglomerates.' It wasn't, 'We the corporations.' It was, 'We the people.'" – Al Gore
"The Constitution was written by 55 educated and highly intelligent men in Philadelphia in 1787, but it was written so that it could be understood by people of limited education and modest intelligence." – John Jay Hooker
"At noon, on the Fourth of July, 1826, while the Liberty Bell was again sounding its old message to the people of Philadelphia, the soul of Thomas Jefferson passed on; and a few hours later John Adams entered into rest, with the name of his old friend upon his lips." – Allen Johnson
"The Freedom Bell in Berlin is, like the Liberty Bell in Philadelphia, a symbol which reminds us that freedom does not come about of itself. It must be struggled for and then defended anew every day of our lives." – Angela Merkel
"Outside Independence Hall when the Constitutional Convention of 1787 ended, Mrs. Powel of Philadelphia asked Benjamin Franklin, 'Well, Doctor, what have we got, a republic or a monarchy?' With no hesitation whatsoever, Franklin responded, 'A republic, if you can keep it.'" – Benjamin Franklin
Sports Quotes
"The Philadelphia Phillies are 2008 World Champions of baseball"- Harry Kalas
"The problem with Philadelphia fans is that they want you to play every game like it's your last one." – Shawn Bradley
"The only thing I can cheer for in Philadelphia is the national anthem." – Bill Belichick
"The city of Philadelphia is all about the underdog." – Zach Ertz
Praise for Philly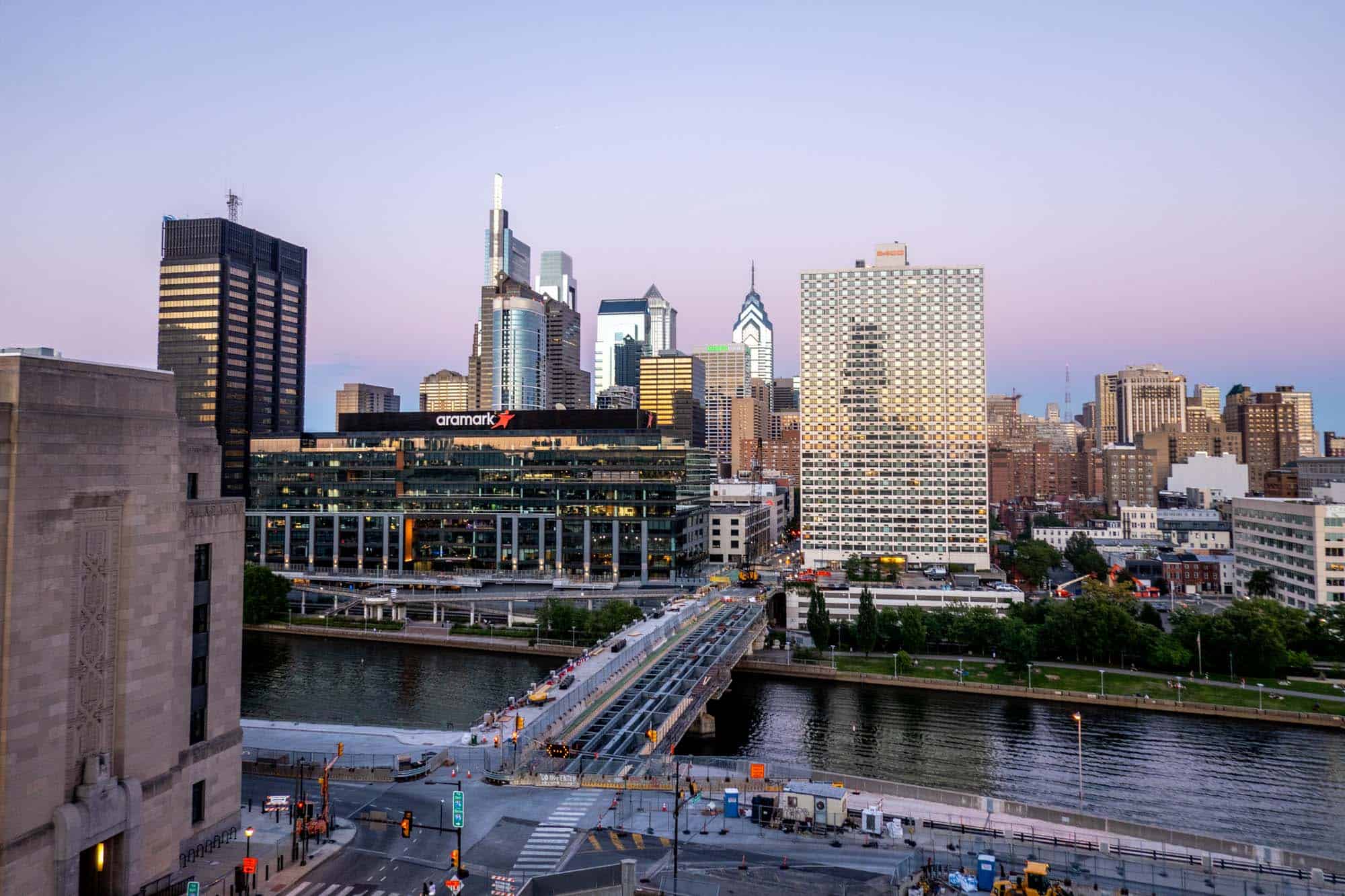 "I see far stronger and more charismatic personalities strolling around Philadelphia's neighborhoods than are being featured in most of today's bland daytime soaps." – Camille Paglia
"World-class museums, cutting-edge galleries, and ubiquitous street murals make this city a trove of creative riches." – New York Magazine
"He had heard especially promising things about Philadelphia–the lively capital of that young nation. It was said to be a city with a good-enough shipping port, central to the eastern coast of the country, filled with pragmatic Quakers, pharmacists, and hardworking farmers. It was rumored to be a place without haughty aristocrats (unlike Boston), and without pleasure-fearing puritans (unlike Connecticut), and without troublesome self-minted feudal princes (unlike Virginia). The city had been founded on the sound principles of religious tolerance, a free press, and good landscaping, by William Penn–a man who grew tree saplings in bathtubs, and who had imagined his metropolis as a great nursery of both plants and ideas." – Elizabeth Gilbert
"I'm a health nut, but when I eat, I go hard. I'm a Buffalo wing magnet, a sandwich fanatic, a cheesesteak guy. But I'll only get a cheesesteak in Philadelphia. No one else does it right." – Kevin Hart, a famous Philadelphian
Miscellaneous Quotes
"I've never known a Philadelphian who wasn't a downright 'character'; possibly a defense mechanism resulting from the dullness of their native habitat." – Anita Loos
"New York is a place where people go to reinvent themselves; Philadelphia is a place where people discover who they are." – Chef Peter McAndrews
"I love the dignity in the name Philadelphia, but at heart, we're Philly." – Lisa Scottoline
"Philadelphia, more than any filmmaker, influenced me. It's the sickest, most corrupt, decaying, fear-ridden city imaginable… I felt like I was constantly in danger. But it was so fantastic at the same time." – David Lynch
"The Philadelphia Museum of Art is a house of artistic and intellectual prostitution." – Albert C. Barnes
"At 13, I realized that I could fix anything electronic. It was amazing, I could just do it. I started a business repairing radios. It grew to be one of the largest in Philadelphia." – Amar Bose
"Socially, Philadelphia was still a fairly provincial city, its business community governed by the mores of the Main Line. Politically, it was a cauldron of ethnic rivalries, dominated by competing Irish and Italian constituencies." – Andrea Mitchell
"My home was in a pleasant place outside of Philadelphia. But I really lived, truly lived, somewhere else. I lived within the covers of books." – Anna Quindlen
"Smokey Wilson was like my Gandhi. If I had run into somebody else in prison, with a different set of values, the world might have never known one of the greatest boxing talents ever to come out of Philadelphia." – Bernard Hopkins
"I have quite a few good friends in Philadelphia who were police officers." – Bobby Seale