Some posts on this site contain affiliate links, meaning if you book or buy something through one of these links, we may earn a small commission (at no extra cost to you).
New Jersey is a place that generates fierce opinions. Residents can be ardent defenders of their home state, while others can be detractors. Whether you love or loath the Garden State, these are the best quotes about New Jersey.
The state of New Jersey is known for many things including the beautiful beaches, diverse culture, great food, lively casinos, and world-class theme parks. If you're looking for ways to express your thoughts about the Garden State, this list of quotes, sayings, and lyrics might inspire you.
Short Sayings
There are tons of quotes about the Garden State. It's a state the brings about very strong emotions. Some of these quotes are by celebrities, famous New Jerseyans, and authors. You can use these quotes to inspire your vacation or as Instagram Captions. Here are some of the best New Jersey quotes:
"New Jersey people, they will surprise you." – John Gorka
"My heart belongs to the Jersey Shore." – Unknown (Also makes a great Instagram caption)
"Jersey girls pump fists, not gas." – Unknown
"There's a lot you don't know about Jersey." – Unknown
"Jersey strong, baby." – Unknown
"Heaven looks a lot like New Jersey." – Jon Bon Jovi
"If you're lucky enough to live by the shore, you're lucky enough." – Unknown
"New Jersey gives us glue." – Howard Dietz
"Everything is legal in New Jersey." – Hamilton, the musical
Longer Quotes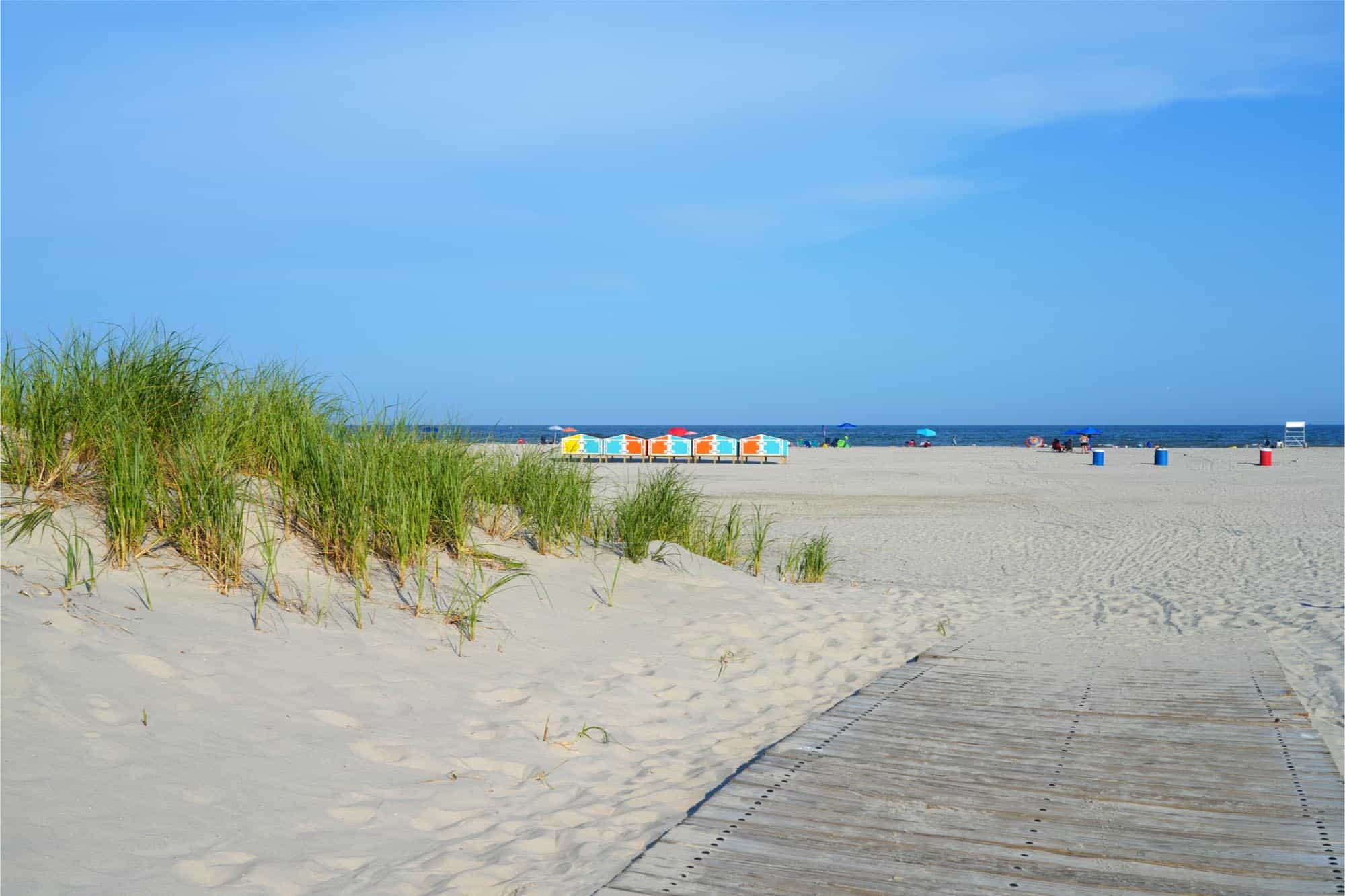 Here are some longer famous New Jersey quotes and sayings about the state.
"Anyone who's grown up or lived on the Jersey Shore knows the place is unique." – Bruce Springsteen
"No, I live in New Jersey because I like living in New Jersey." – Jon Stewart
"Any intelligent woman would have made a dignified retreat, but this was New Jersey, where dignity always runs a poor second to the pleasure of getting in someone's face." – Janet Evanovich
"There's a directness and a feistiness to being from Jersey." – Ali Larter
"I grew up in New Jersey in the '80s. That means one thing: Big hair. … I had big hair, my boyfriends had big hair, we all had big hair. Our prom looked like the poodle division of the Westminster dog show." – Jancee Dunn
"Jersey girls have this inner glow that makes them more beautiful than any other girls." – Jon Bon Jovi
"Our conversation with the supermarket manager had been about as helpful as a New Jersey road sign, and if you've ever been there, you know the signs don't tell you the exit you're coming up to, they only point out the exits you've just missed." – Neal Shusterman
"I think that Jersey Shore is awesome. I've gone to Cape May every summer of my life." – Anne Hathaway
"I get the urge to feel it, too, so when she takes her hand away, I turn her toward me and I feel the edges of New Jersey. I kiss Hoboken and Atlantic City. I kiss Newark and Trenton. I kiss Camden, and then I follow the road west, over the Walt Whitman Bridge into Pennsylvania. And I kiss home." – A.S. King
"Really I don't know anything other than Jersey. I like the dirtiness of it. Now I'm getting to see the world, and it's great, but it's not better than Jersey." – Frank Iero
"When you say, 'I spent my summers at the Jersey Shore,' people always say, 'Oh, really?' They think of the TV show. So I just say, 'A cute little harbor town in New Jersey.'" – Taylor Swift
"It's great having Bruce Springsteen on my show. We have so much in common! We're both from New Jersey, just from different neighborhoods. Sort of like how Martin Luther King and Margaret Mitchell both came from Atlanta. But from different neighborhoods." – Jon Stewart
"I'm from New Jersey / I don't expect too much / If the world ended today / I would adjust." – John Gorka
"The great thing about New Jersey is that it's close to New York." – Fran Lebowitz
"If you're from New Jersey, let people make all those bad jokes about our state. Don't let anyone know how great it is here. It's the best-kept secret." – Jon Bon Jovi
"New Jersey is the most poetic state: close enough to New York to be urban and cosmopolitan, far enough to be desirous and unsure; densely populated, but full of farms and woods, with the most deer of any state." – Robert Pinsky
Quotes About Atlantic City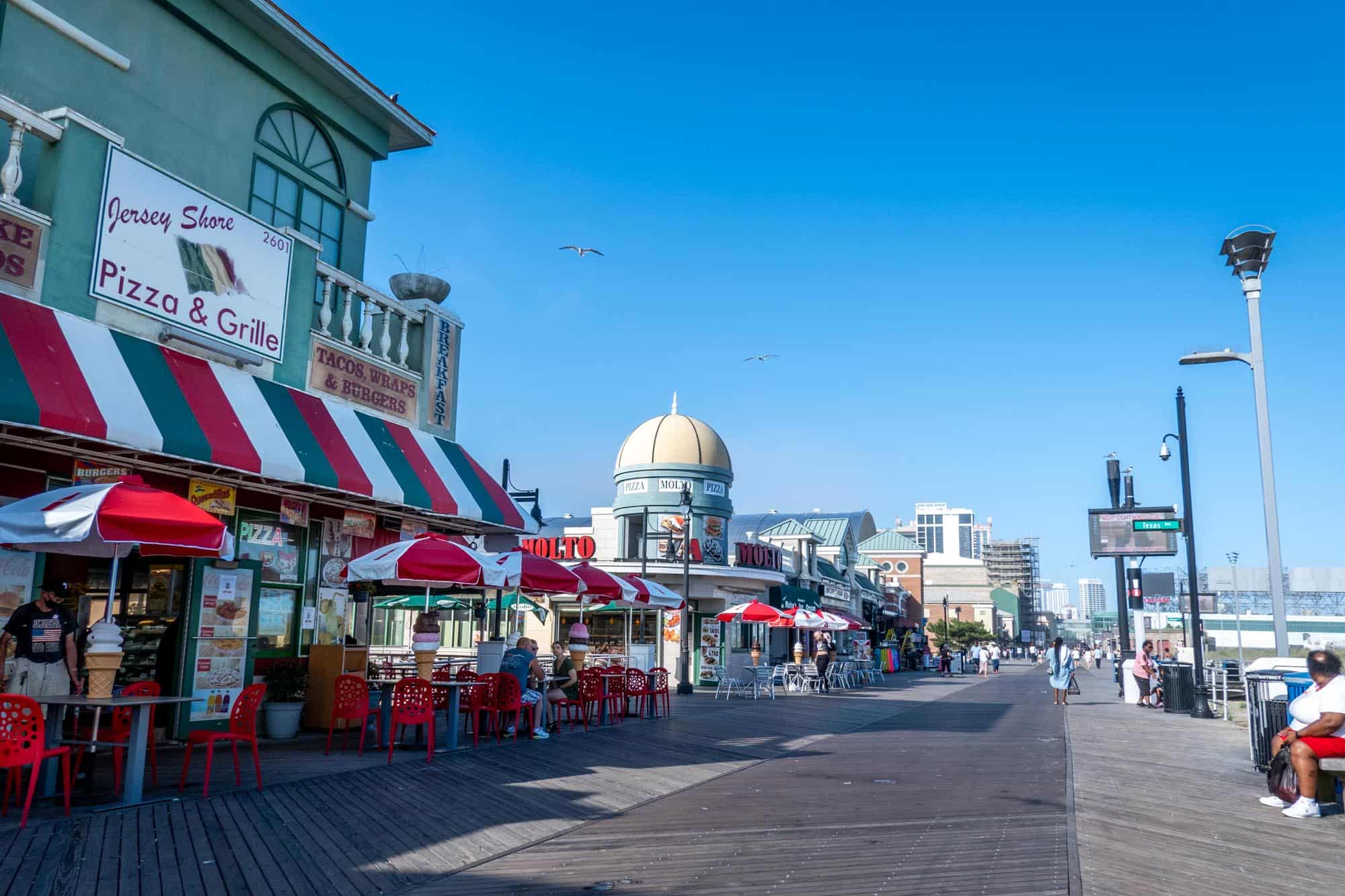 The beachside town of Atlantic City is one of the most famous cities in the state and is known its casinos, beaches, hotels, and of course, its boardwalk. It's no wonder there so are many famous quotes by stars and authors about Atlantic City.
"Put your makeup on, fix your hair up pretty. And meet me tonight in Atlantic City." – Bruce Springsteen
"The success of one market model cannot be migrated to another. Ignoring Macau's special characteristics and duplicating a Las Vegas or an Atlantic City would not be a successful strategy." – Stanley Ho
"During Prohibition, Atlantic City created the idea of the speakeasy, which turned into nightclubs and the extraordinary political complexity and corruption coming out of New Jersey at the time. The long hand that they had-and maybe still do even had to do with presidential elections." – Martin Scorsese
"If Trump claimed something was most luxurious, it was likely a dank, low-end casino in Atlantic City." – Robert Reich
"The difference between Las Vegas and Atlantic City is the difference between getting conned by a beautiful call girl and getting mugged by a crackhead." – Drew Carey
"Economies are risky. Some industries rise, and others implode, like housing. Some places get richer, and others drop, like Atlantic City. Some people get new jobs that pay better, many lose their jobs or their wages." – Robert Reich
"I'll tell you, it's Big Business. If there is one word to describe Atlantic City, it's Big Business. Or two words – Big Business!" – Donald Trump
"Hello Atlantic City, your lights are fireflies in my heart" – Unknown
Songs About New Jersey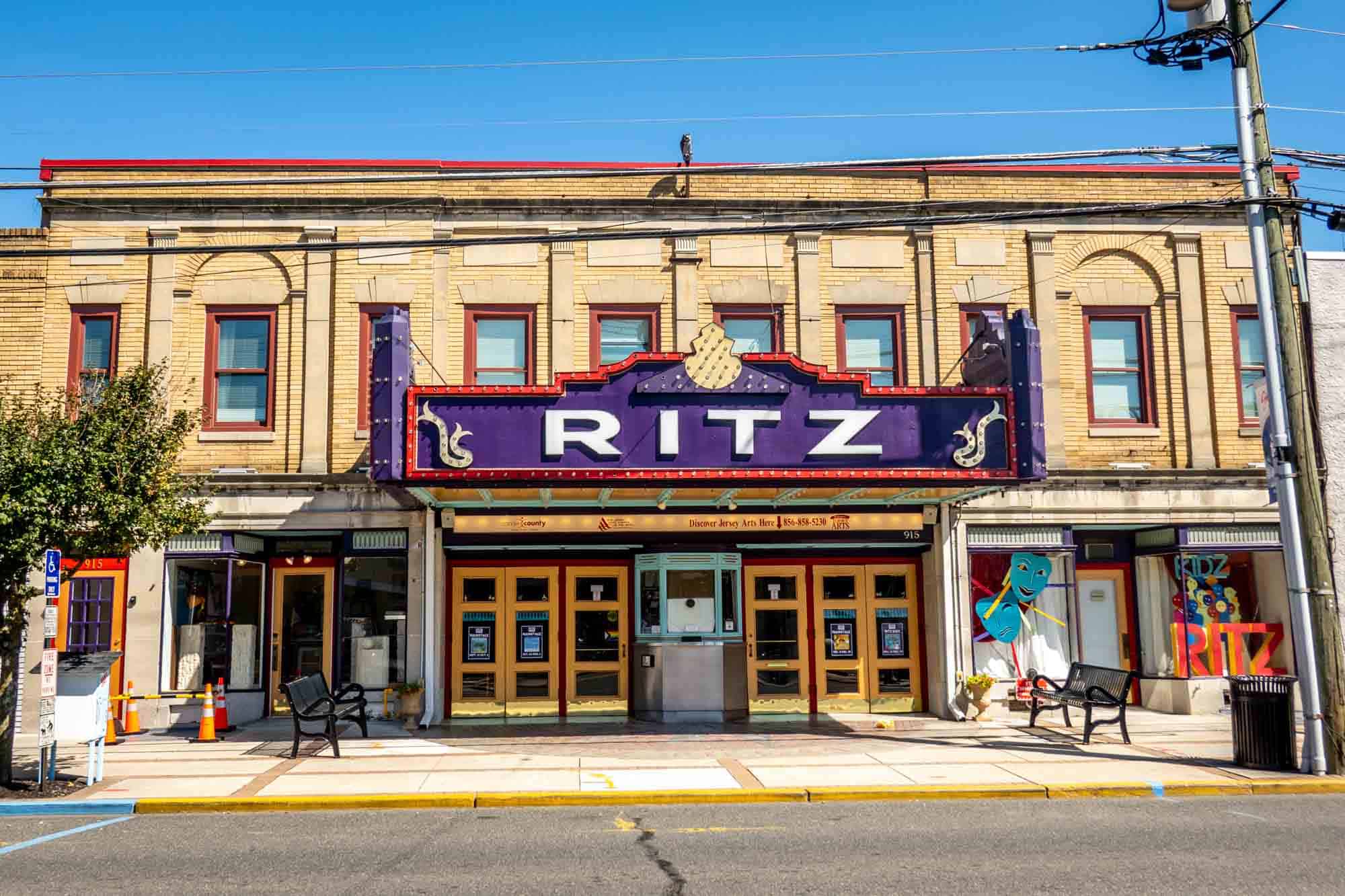 From Lauryn Hill to Frank Sinatra and Bruce Springsteen, there's no doubt that some of the greatest singers are from here. It's, therefore, no surprise that there are a lot of songs that were inspired by the state or reference the state in their lyrics. Check out our complete list of songs about New Jersey. But here are a few highlights:
"Nothing matters in this whole wide world when you're in love with a Jersey girl."
– "Jersey Girl" by Bruce Springsteen
"When you want to let it go
(Raise your hands) When you want to let a feeling show
(Raise your hands) From New York to Chicago
(Raise your hands) From New Jersey to Tokyo
(Raise your hands)"
– "Raise Your Hands" by Bon Jovi
"Three miles off the coast of Beirut
New Jersey's guns get ready to shoot
Take a walk down the firing room
Fire one it's shakedown cruise"
– "BattleShip" by Red Hot Chili Peppers
"Corruption, New Jersey roots!"
– "So Jersey" by The Bouncing Souls
"And meet me tonight in Atlantic City."
– "Atlantic City" by The Band
"Tonight I'm gonna take that ride across the river to the Jersey side,
take my baby to the carnival and I'll take her on all the rides."
– Tom Waits, "Jersey Girl"
"I woke up to my cold sheets and the smell of New Jersey."
– "You Vandal" by Saves the Day
What are your favorite quotes about the Garden State?