Some posts on this site contain affiliate links, meaning if you book or buy something through one of these links, we may earn a small commission (at no extra cost to you).
My Loup is the second restaurant from James Beard-nominated chef, Amanda Shulman. And when you dig in, you'll see why this just might be the best restaurant in Philly right now.
Overview
One of the most difficult places to be in the restaurant industry is launching your 2nd restaurant. And that's the place Amanda Shulman is in with her new Rittenhouse Square restaurant, My Loup.
Coming off the success of her wildly popular Her Place Supper Club and subsequent James Beard nomination, everyone was wondering if her sophomore effort would be up to the task. And the answer is a resounding yes.
Shulman has again teamed up with her fiancée Alex Kemp for the new effort. While she focuses on Her Place, Kemp is the driving force behind the menu of My Loup. It draws on his French-Canadian background while delivering classically French-inspired dishes.
The name comes from a series of inside jokes between the owners. In French, the "p" is silent, so the "My Lou" is Schulman's nickname from Kemp. "Loup" also means "wolf" in French. And somehow, all of this makes sense to them.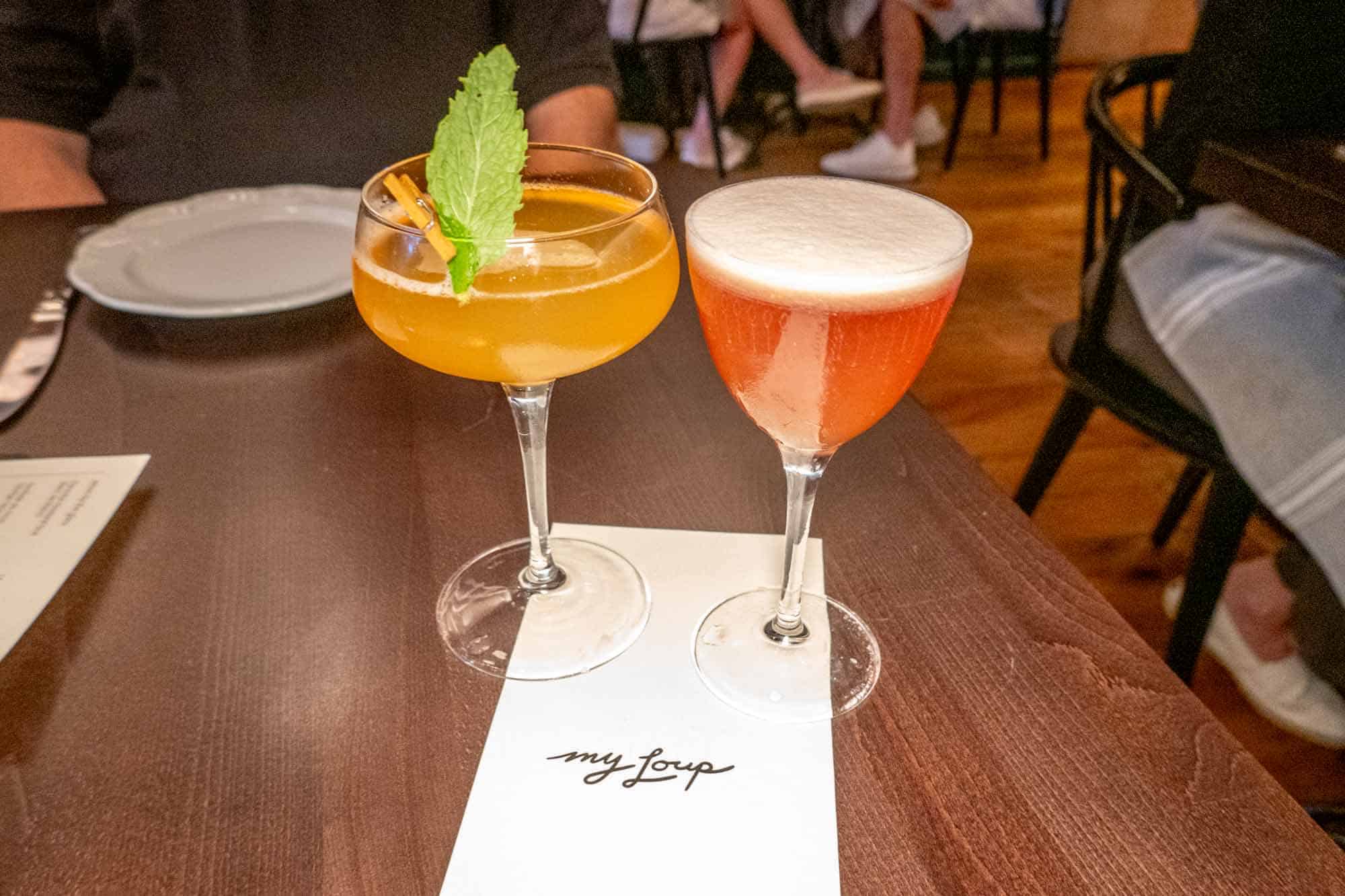 The restaurant seats 46 (10 in the front, 10 at the bar, and 26 in the back), making it one of the smaller restaurants in Rittenhouse, but bigger than Her Place. It goes into the space formally occupied by Bar Poulet and Tria Taproom.
After enjoying My Loup, it's easy to see why this is one of Bon Appetit's most anticipated new restaurant openings of 2023. It absolutely delivers.
The Menu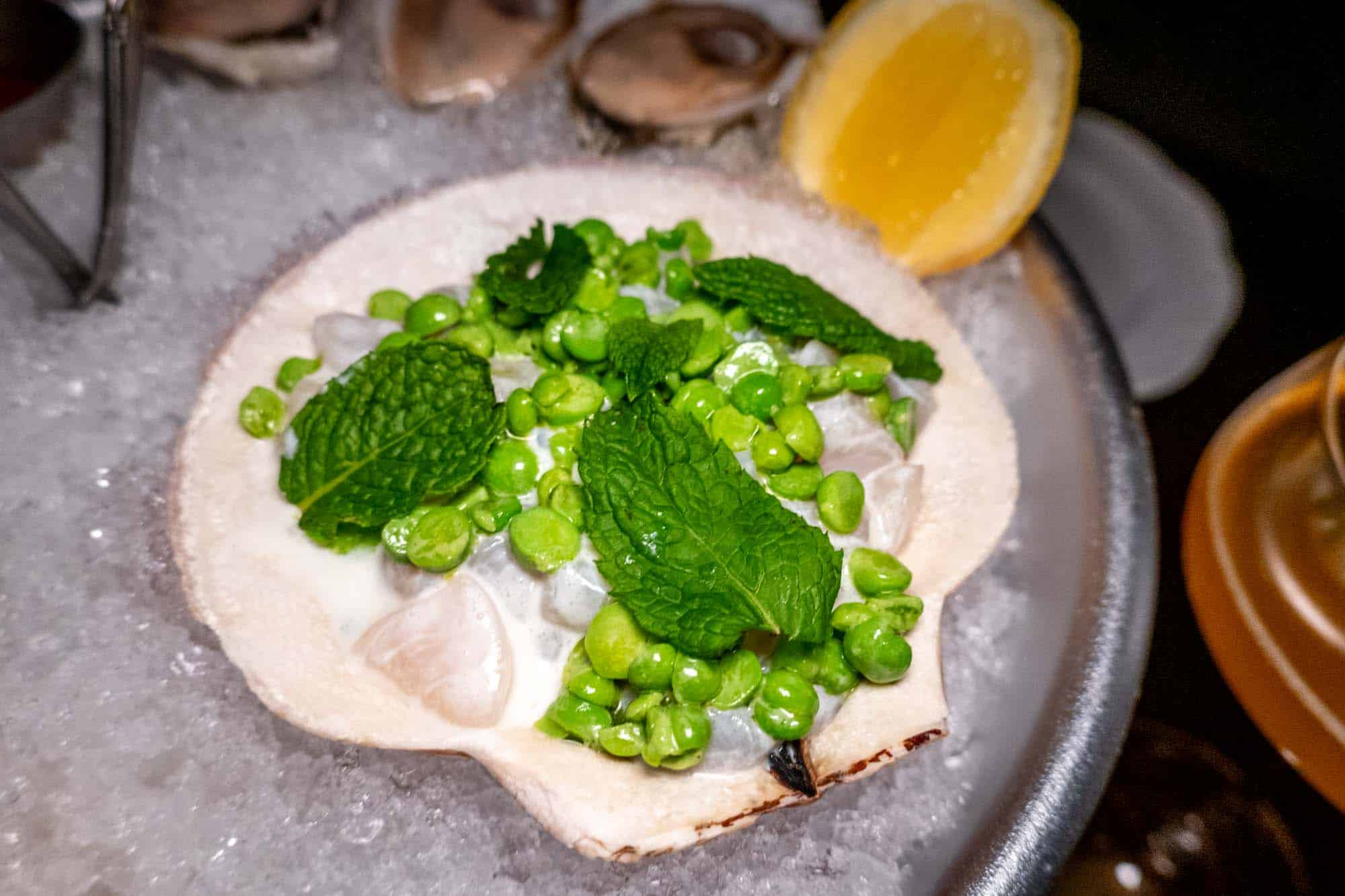 The menu at My Loup, driven by chef and co-owner Alex Kemp's background in Quebec, is French-inspired (or, as some might say, French-ish). The menu has echoes of classic French gastronomy, but also moments of a new-to-Philly chef exploring the local cuisine in new ways. The menu changes daily based on ingredient availability.
Like all good French restaurants, you can never go wrong with raw oysters. My Loup sources theirs from nearby New Jersey. The raw scallops in buttermilk with peas and mint was the one dish that just didn't wow (the scallops were excellent, but were kind of overpowered by the peas and lost their sweetness).
Our server recommended the white asparagus with lobster in the lovage sauce. And she was right to do so. It was excellent. The crispy asparagus had a nice contrast to the super buttery lobster. A few leaves of tarragon added a light earthiness to the dish.
It's French, so meat or seafood? There's no bad choice. The halibut was nice option and a few firm mussels added a nice contrast. The lamb shoulder with pesto may be their signature dish – ultratender and topped with seasonal veggies. It was remarkable.
And yet, for all the fancy, sophisticated options on the menu, one of the best things is the Philly Balls. This unique take on the classic roast pork sandwich is actually a croquette of pork, broccoli rabe, and cheese that is fried and topped with shaved coconut. They are absolutely insane and are one of the best menu items in the city. This is the kind of thing where you start texting your friends and telling them they have to come and try them.
The Vibe
Eating at My Loup is like stepping into someone's living room for dinner. A dark green banquette lines the back wall of the restaurant. Above it, there are family photos of the chef owners and a collection of books (mostly cooking). Between the Joy of Cooking and Best Sauces, you'll find a book on Dauchshunds.
To this, you add in floral wallpaper, like your mom used to have in the formal dining room back home. And there's that the cool exposed brick (painted white) in the bar. It all just feels so homey and friendly without being boring.
On top of that, you layer in their "Best of the 1980s" soundtrack. Later in the night, they progress to deep cuts off some of the Rolling Stones early albums. It's the kind of soundtrack that everyone under age 70 can enjoy.
On the downside, while the vibe is perfect for a date night, the noise level is incompatible with actual conversation. The restaurant can be extremely loud. We clocked it at 84 decibels on a Friday night (similar to sitting next to a blender on a high speed for 2 hours). It made conversations challenging.
Price Range
There is a broad selection of dishes and options at My Loup. Prices range $15 (celery salad with anchovies and smoked almonds) to $80 (the rabbit with carrots and butter noodles).
Unlike most restaurants that add ridiculous markups on alcohol, drinks at My Loup are actually reasonably priced. Glasses of wine are $12-18 and cocktails range from $15-17.
Guests should expect dinner will run around $200-250 for a party of two (pre-tip).
A mandatory 3% service fee is added to the checks for the kitchen staff.
Reservations
Given that My Loup is Philly's #1 "it" restaurant-of-the-moment, don't even think of showing up without a reservation. Although, according to staff, they do hold some room for walk-ins, particularly on Mondays and Tuesdays.
Location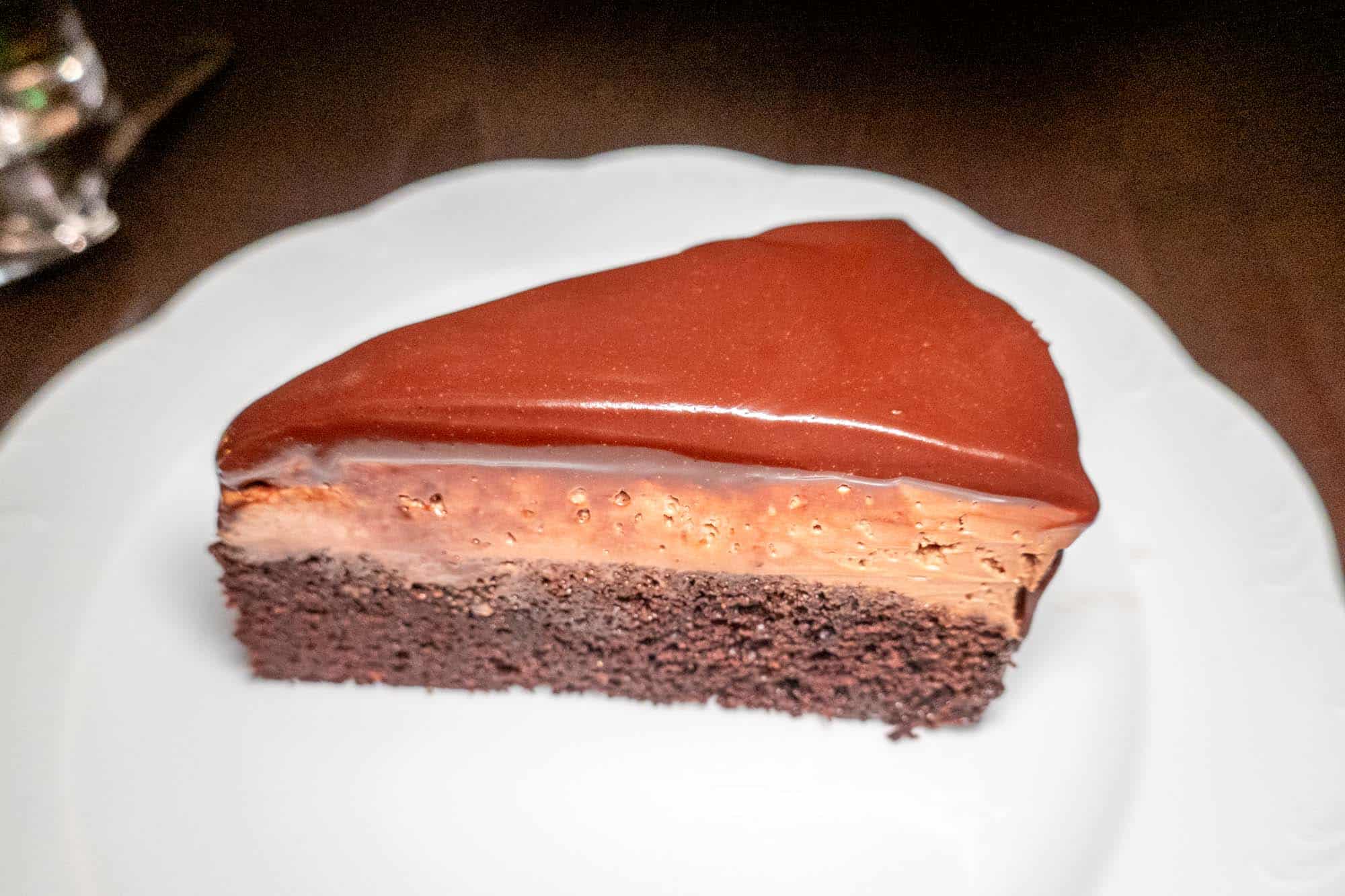 My Loup is located at 2005 Walnut St. in the Rittenhouse Square neighborhood. If driving, your best bet is to look for private lots or garages, as parking is notoriously difficult in the neighborhood. Your best bet for parking are the four parking garages located along Chestnut St. just north of the restaurant.
The restaurant is served by the Bus #12 and 42 along Walnut Street, as well as Bus #17 along 20th Street.
Visit the My Loup website for more information.