Some posts on this site contain affiliate links, meaning if you book or buy something through one of these links, we may earn a small commission (at no extra cost to you).
Philadelphia is a breeding ground for some of the country's best musical acts. Whatever scene you fit into (rock n' roll, rap, EDM, etc.), the live music venues in Philadelphia cultivate a unique listening experience that caters to the lovers of every genre.
While you might catch bigger names at venues like the Wells Fargo Center or the Met, there are also a large number of independent, underground spots that curate smaller, more niche shows. Want to enjoy some smooth jazz over an old-fashioned or two? How about a local indie band over a locally brewed IPA?
Save yourself some time and check out our list of the best concert venues in Philly and the surrounding area.
Franklin Music Hall
Formerly called the Electric Factory, this venue has been a pillar of the Philly music scene for decades. With a full bar to accommodate a 21+ crowd and a balcony with stunning views, this is a great spot to catch your favorite acts. Located at 421 N. Seventh St. Learn more.
Fillmore Philly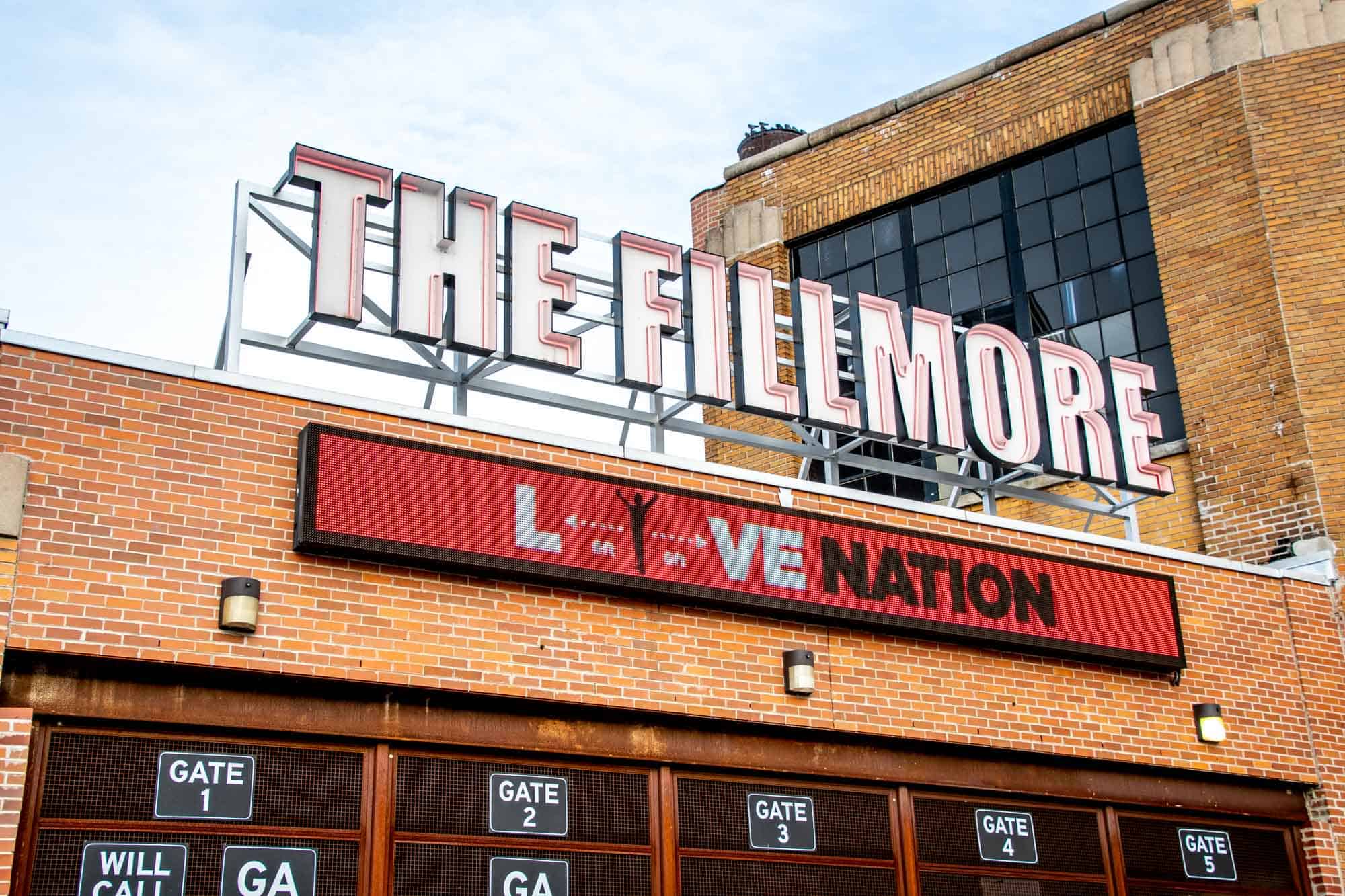 Composed of a main hall on the first floor and foundry room on the second, the Fillmore is a converted factory known as the epicenter of the American music scene during the 1960s. Light bites are available. Located at 29 E. Allen St. Learn more.
World Café Live
A clubhouse for the Philadelphia music community, this partnership with the University of Pennsylvania's WXPN has become an incubator for emerging local and national talent. World Café features a fully-stocked bar and kitchen in the adjoining lounge.
Located in the University City neighborhood, there's a little something for everyone from sit-down shows for a more low-key night to free-of-charge open-mic nights for aspiring performers from every genre. Located at 3025 Walnut St. Learn more.
Johnny Brenda's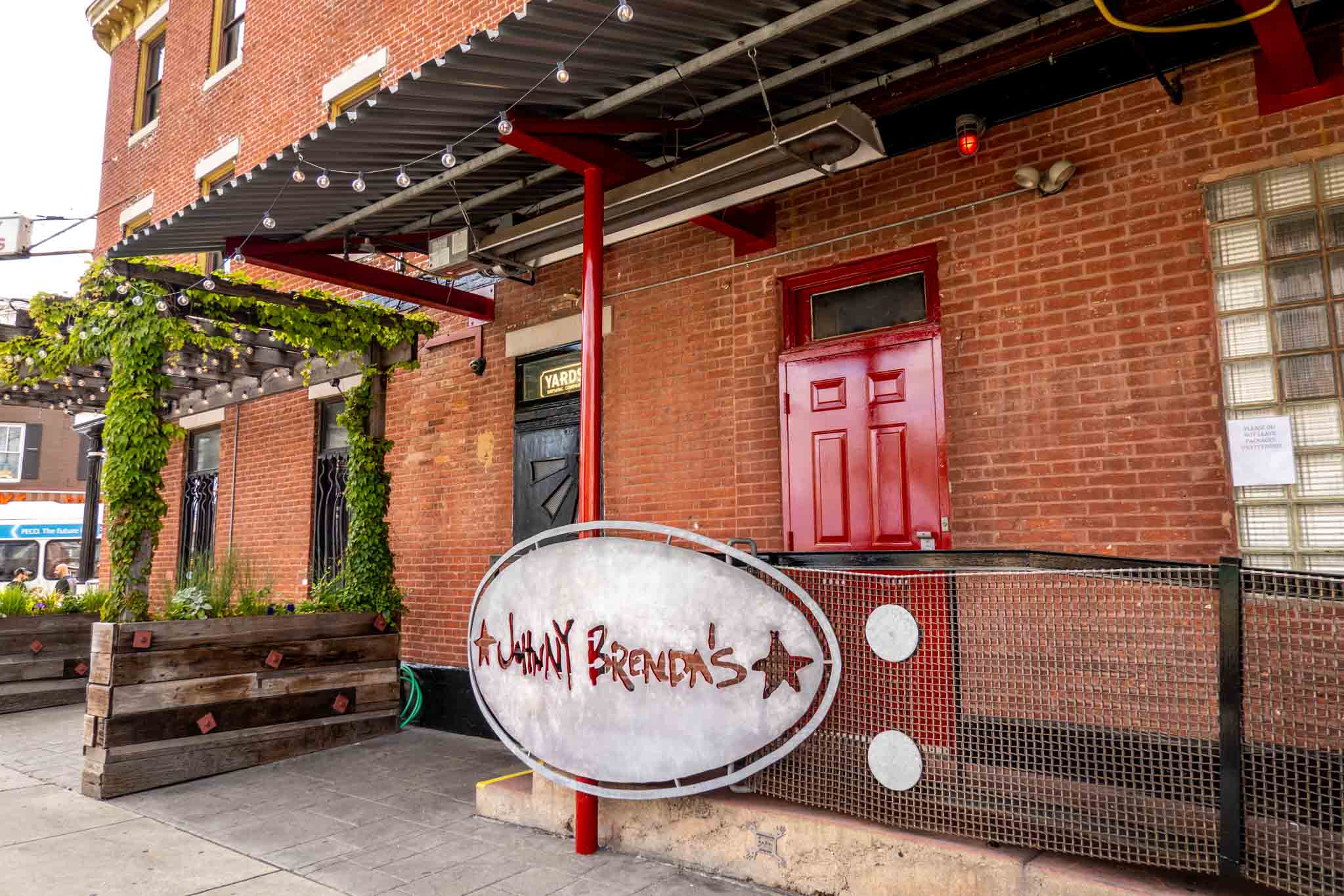 From the outside, Johnny Brenda's has the appearance of just another Fishtown bar—brick exterior, illuminated marquis, thick rim glassed hipsters peering out the window. This narrow set tavern opens up into a second floor complete with a stage that has been graced by alternative rock legends. This rock club is known by many as the pulse of the local rock and indie scenes. Come early to grab a drink at the bar and a killer burger. Located at 1201 N. Frankford Ave. Learn more.
The Met
On Sundays mornings, you may see a crowd roll out of the Met dressed in their best church attire. The rest of the week, this North Philly gem hosts some of the biggest names in music. A refurbished opera house, standing for 110 years, the Met boasts spectacular acoustics and a striking interior. The perfect atmosphere to experience your favorite band, comedian, or touring performance group. Located at 858 N. Broad St. Learn more.
Union Transfer
Union Transfer is a sprawling concert venue for popular indie acts. Containing multiple bars, you can order a drink and watch stunning performances from the balcony vantage point. This venue is also conveniently located by the Broad Street Line, saving you a nightmare parking experience. Located at 1026 Spring Garden St. Learn more.
Kung Fu Necktie
Just from the name, you already know this venue has a cool factor. With two floors for visiting bands, a bar on the first floor, and standing room only, KFN is tailored toward a younger crowd of music lovers. Check out the front entrance to glimpse a stunning mural from local artist, Evan Lovett. Located at 1248 N. Front St. Learn more.
Underground Arts
Hidden in this Callowhill basement is a deceptively spacious venue, dedicated to limitless artistic exchange. In addition to hosting some of the best local and nationally-touring live music acts, Underground Arts also regularly puts on themed dance parties that go late into the night. Located at 200 Callowhill St. Learn more.
First Unitarian Church
Spiritual awakening takes on a new meaning at this religious sanctuary turned concert venue by night. However, you won't be moshing in the pews but a jam-packed church basement. If you've ever thought, "I wish there were a place where I could read scripture one day and jam to a punk band the next," the Church awaits you. Located at 2125 Chestnut St.
TLA
TLA or, the Theatre of the Living Arts, is a medium-sized South St institution that hosts a variety of artists from all genres. Once an opera house, then a movie theatre, TLA is committed to honoring all the art forms that make South St so unique. Located at 334 South St. Learn more.
Mann Center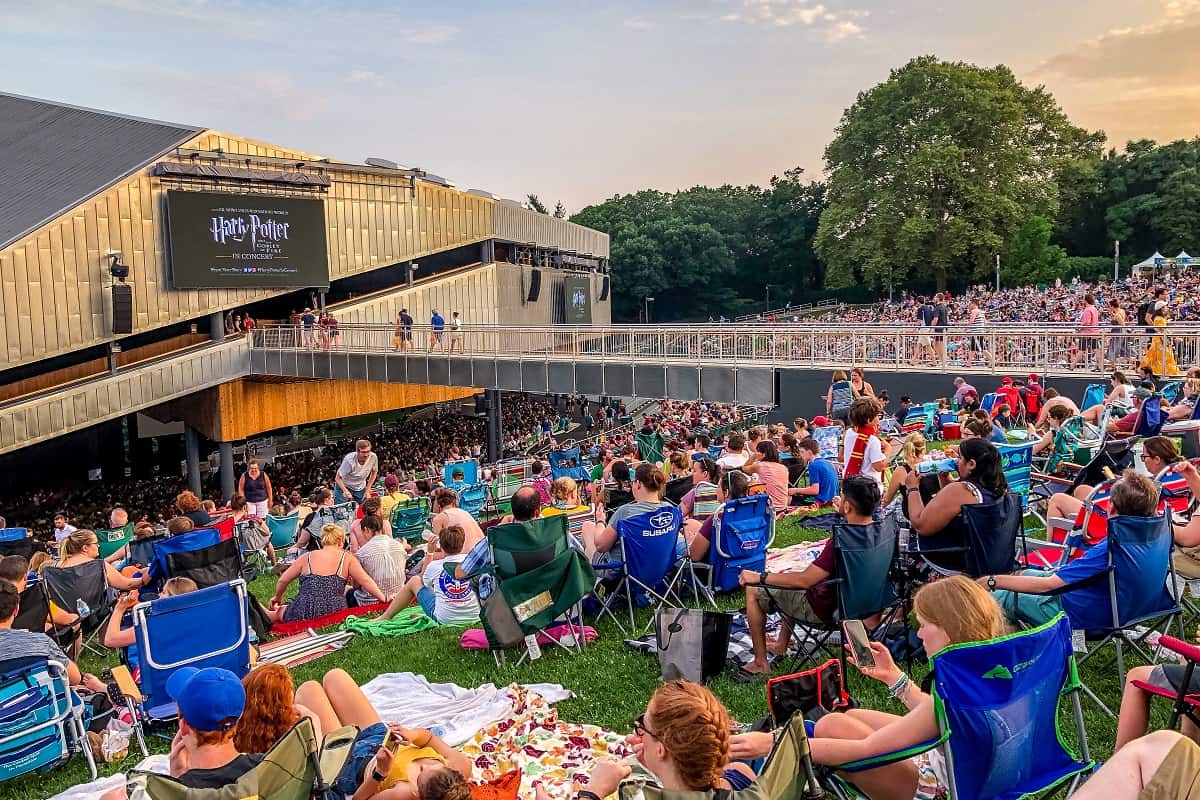 As far as outdoor venues go, you can always rely on the Mann to provide you with a pleasant concert experience. This venue's lush green landscape and sprawling views of the city amplify the beauty of their performance selection. There are also covered seats that are a bit more spendy. If you get the chance, catch the Philadelphia Orchestra at this scenic location. Located at 5201 Parkside Ave. Learn more.
Kimmel Center
Home to the extraordinary Philadelphia Orchestra, the Kimmel Center graces our city with the creme de la crème and is arguably the nicest of the concert venues in Philadelphia. Between classic musical theatre and internationally renowned ballets, the Kimmel Center encapsulates a wide range of fine art performances. In addition to a 2,500 seat main hall, there is a smaller but just as lovely theater within the Kimmel building. Located at 300 S. Broad St. Learn more.
Wells Fargo Center
If you are seeing a top 20 musician, you are likely going to visit this large sports arena. While there are many more seats to choose from than at a smaller venue, you also run the risk of ending up in the nosebleeds. Located at 3601 S. Broad St. Learn more.
PhilaMOCA
A former showroom for mausoleums, PhilaMOCA is a multipurpose space for the contemporary arts, whether that be music, film, fashion, or any other art form you can think of. Catch cult classic films and small DIY bands at this unique space. Located at 531 N. 12th St. Learn more.
Chris' Jazz Cafe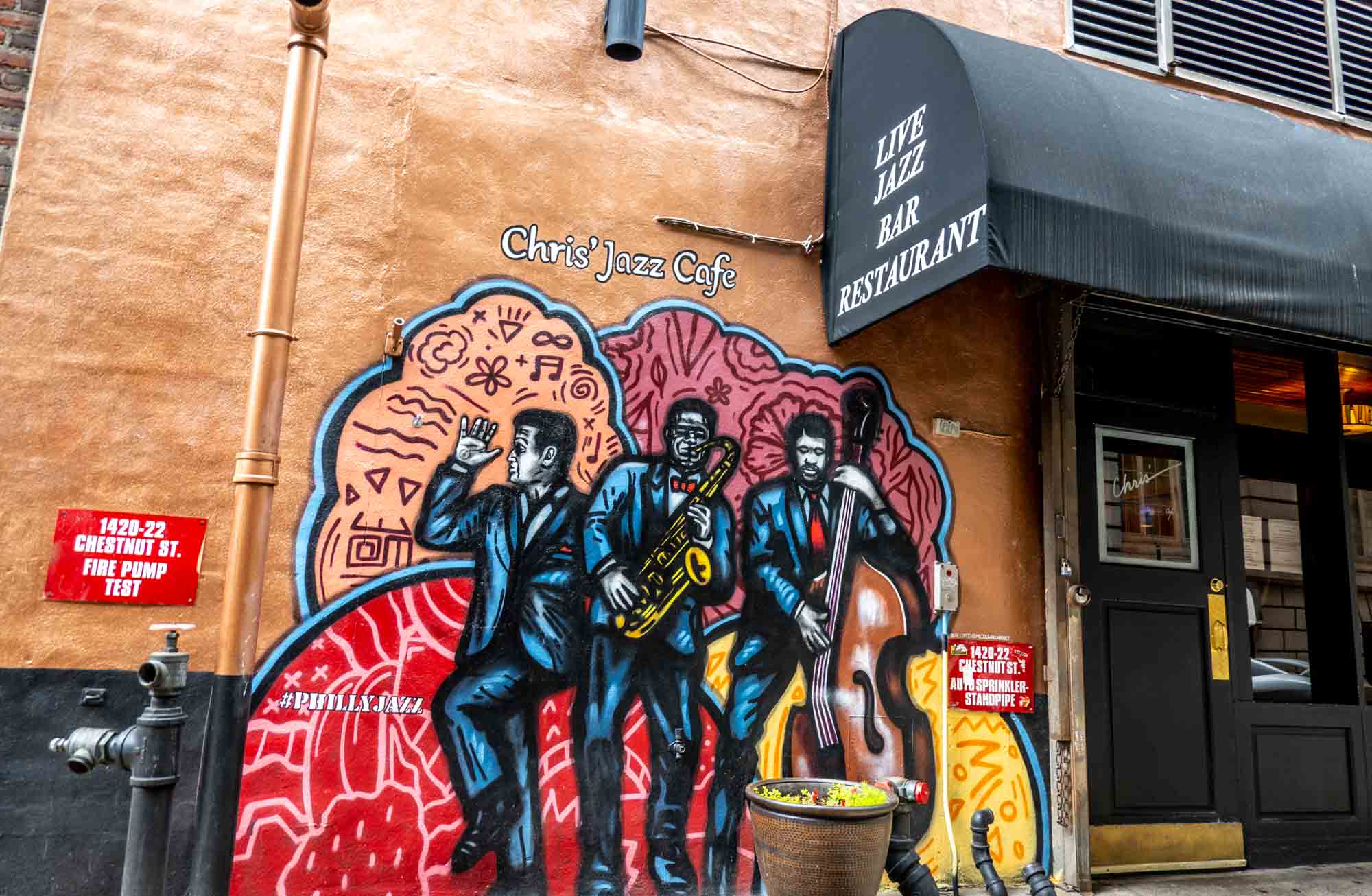 Probably the best place to catch jazz acts in the city. This intimate space offers good food, good drinks, and an ambiance that will elevate your night. Located at 1421 Sansom St. Learn more.
The Ave Live
For those who want something closer to a rave, the Ave Live puts on EDM (electronic dance music) parties every weekend. Located at 520 N Christopher Columbus Blvd #100. Learn more.
Warehouse On Watts
Two floors for twice the fun! WOW is a dance club dedicated to putting on a good show. A lot of EDM acts roll through here, but don't be surprised if some outliers appear on the schedule. Located at 923 N Watts St. Learn more.
Keswick Theater
Designed by the same architect that granted us the Philadelphia Museum of Art, this 1920s vaudeville has hosted the likes of Roberta Peters, Carlos Montoya, and Buddy Rich. After a multimillion-dollar restoration, the Keswick now boasts state-of-the-art sound and light equipment and a computerized ticketing system.
Just outside the city and located right off the SEPTA line, this is one of the best spots in Montgomery County. The theatre attracts a bit of an older crowd so if you are looking for something a little more chill, this may be your spot! Located at 291 N in Glenside, PA. Learn more.
Waterfront Music Pavilion
Another outdoor option if the Mann doesn't have the best lineup. The Waterfront Music Pavilion (formerly called the BB&T Pavilion) is right across the Delaware and perfect for a nice summer day concert. Seats can get a little pricey, but the outer lawn is a great alternative if the weather is good. Located at 1 Harbour Blvd. in Camden, NJ. Learn more.